How to Obtain a P.O. Box When You Move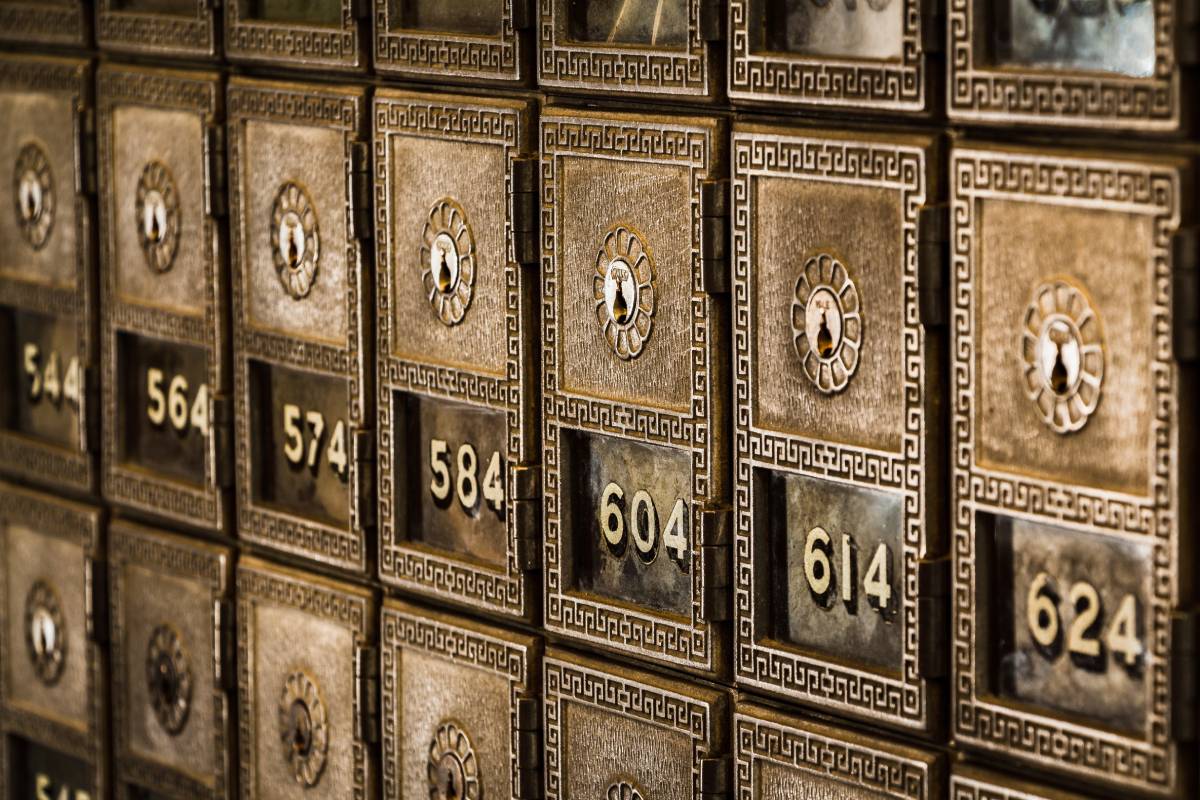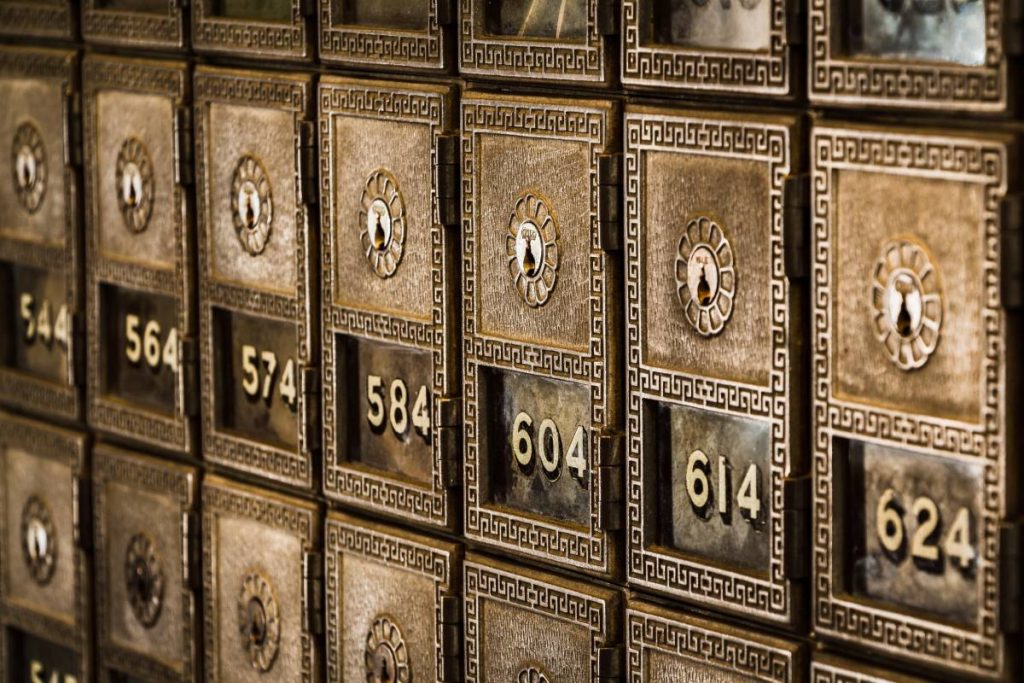 Are you planning to move? Are you are much in the planning or packing process. Another essential point to consider while shifting is identifying your new address for snail mail. Renting a P.O. box is a widely used and most secure option if you haven't finalized your house or your work requires you to travel a lot. P.O. boxes are a great help in getting your mail accumulated while you are busy with your house hunt or on a business trip.
What is a P.O. Box?
A Post Box (P.O.) is located inside a post office. The boxes come in various sizes to match your need. These boxes are safe and secure as they are guarded inside the Post Office. Many Post-Offices offer extended business hours and 24-hour access to your mail.
How to Acquire a P.O. Box
Obtaining a P.O. Box is a straightforward process. Follow a few steps below:
Select a Location
You can avail yourself of service from the United States Postal Service at most of their Post Offices. It is most convenient and advisable to identify the location of the Post Office nearest to you.
Select Desired Address
You can set up a virtual P.O. Box address in multiple locations to create a broader market presence. You can select from over 2,200 addresses in the U.S. and other countries. It is ideal to choose an address near your home or office, as it helps you pick up the mail easily.
Also Read: How To Change Your Address And Forward Your Mail When You Move
Select a Size
Once you finalize the location for renting the P.O. Box, you need to select the desired size. It depends on the number of parcels and mail you receive monthly. Following are the dimensions of the boxes available:
| | | |
| --- | --- | --- |
| Box Type | Dimensions | Capacity |
| Extra Small | 5″ x 5 1/2″ x 14 3/4″ | 10-15 letters (or) 2 rolled magazines |
| Small | 5 1/2″ x 11″ x 14 3/4″ | 10-15 letters (or) 5 rolled magazines |
| Medium | 5 1/2″ x 11″ x 14 3/4″ | Stack large envelopes flat |
| Large | 11″ x 11″ x 14 3/4″ | 10-15 letters (and) 2 shoe boxes stacked flat |
| Extra Large | 12″ x 22 1/2″ x 14 3/4″ | Flat-rate boxes and parcels |
The cost of the P.O. Boxes varies according to the size and its location.
Duration of P.O. Box rental:
The process to acquire a rental P.O. Box is straightforward. The last thing to do is select your lease term with the post office. You can choose a six- or twelve-month period from the various options available and fill out Form 1583. Many people keep their P.O. Boxes for many years, probably decades.
Redirect Your Mail
Now is the time to get the keys to your P.O. Box and redirect your mail to the new address. Start sharing it with all the people and companies you are associated with.
Step by Step Process to Apply for a New P.O. Box
Step 1: Obtain a P.S. form 1093 from the post office. Fill out the form manually. You can also download it from the USPS website.
Step 2: Select the size of the P.O. Box. Select the size of the box that befits your requirement. The first page of the form describes the dimensions of boxes available at your chosen address.
Step 3: Two acceptable lists are mentioned for identification on the form. All identification submitted should be current, contain sufficient information, and be traceable to you. You should have at least one form of I.D. from each list.
At the post office, during the registration process, you will need two I.D.s, the first one should be a photo I.D., and the second one should list your physical address. Acceptable photo I.D. include:
Current driver's license or state I.D. card.
A military, government, university, or recognized corporate I.D.
Passport, or certificate of naturalization.
Acceptable forms for non-photo I.D.s include:
Current lease, mortgage, or deed of trust.
Voter or vehicle registration card.
Home or vehicle insurance policy.
Unacceptable Forms of I.D.: The I.D.s not acceptable are Social Security cards, credit cards, and birth certificates.
Step 4: Drop off the form at the Post Office in person with the required appropriate identification to the post office and make payment.
You will receive your P.O. Box address after your payment is verified with USPS. Now you are ready to share your address with everybody.
Need for a P.O. Box
New House address not yet finalized
Losing a physical address is the most common issue when moving. The best thing to do is rent a P.O. Box nearest to your home. You will constantly receive calls from delivery men for your parcels until you decide on a new house and settle in.
New House is inaccessible
It might be difficult for mail carriers to reach your house in a remote location. Attending calls from courier men to locate your home can be very annoying, especially during these times when most things are ordered online. Select the closest post office in your area and book a P.O. Box.
Frequent travel Plans
It is the best solution to rent a P.O. Box if you travel frequently and there is no one to receive parcels at your house. Many times, unattended mails outside your home can attract undue attention, which is not safe.
Home business owners
It is a good idea to rent a P.O. Box for your business mail. This way, your home and business documents can stay separate.
Privacy
Rent a P.O. Box if you want to keep your home address private. This service is convenient also if you live in a shared space and do not want your mail to be perched around the house for others to see.
Cost of Renting a P.O. Box
The cost of renting a P.O. Box depends on the size of the box you want to rent, the duration of time you plan to rent the box, and your desired Post Office location. You can check different prices for your Post Office location online. The average yearly rent of a P.O. Box are:
Extra Small P.O. Box $108
Small P.O. Box $150
Medium P.O. Box $250
Large P.O. Box $450
Extra-large P.O. Box $700
You need to pay additional fees for the Key deposit, key duplication or replacement, lock replacement, or late payment.
Advantages of A P.O. Box
A P.O. Box offers many benefits.
Security
If privacy and security are your top concerns, you should opt for the P.O. Box. The P.O. Box is located inside the post office and is accessible to people only with their key or combination code. Besides the physical security, the P.O. Box address also conceals your home address and gives you privacy.
Fast delivery
The mail will get distributed to will be the Post Office; hence your P.O. Box will receive mail at the earliest.
Dependability
A P.O. Box is an excellent way to ensure you'll receive your mail while being away from home too. P.O. Boxes are beneficial to those living in areas where it is difficult for mail carrier services to deliver mail. This option reduces the risk of identity theft to a great extent.
Disadvantages of a P.O. Box
Fetching the mail
The mail will not be delivered to your house if you have a P.O. Box. Hence you will have to go to the post office to fetch your mail. This will be an extra chore for you to do regularly and be time-consuming.
No 24-hours service
Mostly, post offices do not offer 24/7 or extended business hours services. This means the P.O. Box is not available to you all the time. It can sometimes be a hurdle if you need certain documents urgently.
Costs money
The P.O. Box service is not free of charge, and it costs money. If you are on a tight budget, it is not advisable to bear the extra expense of renting a P.O. Box.
Also Read: Things to do After Moving to a New State
Frequently Asked Questions
What is a P.O. Box?
A P.O. Box is a mailbox at a post office with a unique number that people can rent if they do not wish to receive mail at their house or office. Lobby access to all boxes is usually available 24/7, and you can visit as many times to check your mail. A Key or digital code is required to access the P.O. Box and obtain contents therein.
How much does the average P.O. Box cost?
USPS PO Box rental prices vary according to the post office location and the size of the postal box. The price differences in different states can be vast. You can pay a three-monthly rental of as little as $20 and as much as $ 360 for a postal box.
You should contact your post office to find out the prices of boxes they currently have available.
When should I rent a P.O. Box?
Renting a standard P.O. Box at a USPS location is an option for receiving mail away from your home or office that could make sense in some circumstances.
How to set up an iPostal1 virtual P.O. Box?
You should fill out Form 1583. Visit the USPS website to receive instructions on uploading the form, along with two I.D.s. Once you complete the signing-up formalities, you will be assigned your P.O. Box number. iPostal1 makes this process easy.
What are the different P.O. Box sizes?
P.O. Boxes come in five different sizes:
Extra Small: This box can hold 10 to 15 letter envelopes or up to two rolled magazines.
Small: This box can hold 10 to 15 letters or five rolled magazines.
Medium: This size box allows larger envelopes and magazines to be stacked flat.
Large: This box can hold two stacked shoeboxes and 10 to 15 letters.
Extra Large: This is the largest P.O. Box option. The extra-large box is capable of holding multiple Flat Rate Boxes and parcels.
How do I reserve a new P.O. Box?
Applying for P.O. Box is extremely easy. You can use either online or in-person services. Here are the steps to rent your P.O. Box online:
Visit the USPS website, sign up online and find an available P.O. Box in your new location.
You need to create an account and start the application process.
Choose the size of P.O. Box you require.
Choose the duration of time you wish to rent the P.O. Box. You can choose from either a 3-month rental, 6-month rental, or 12-month rental.
It would be best to visit the post office after completing the application. Along with your form, also get the receipt emailed to you. You also need to carry two types of I.D. to the post office.
Conclusion
P.O. Box is a very convenient option available. It helps you to control when and how to receive your mail. It enables you to maintain privacy and keep your commercial and residential mails apart.
Also Read: 10 Best States to Live in the USA
Enter your information
Almost done!
Enter your information to view your quote.
Your information is safe with us. By using this service, you agree to receive email communications solely regarding your relocation process