Moving to North Carolina – Relocation Guide for 2022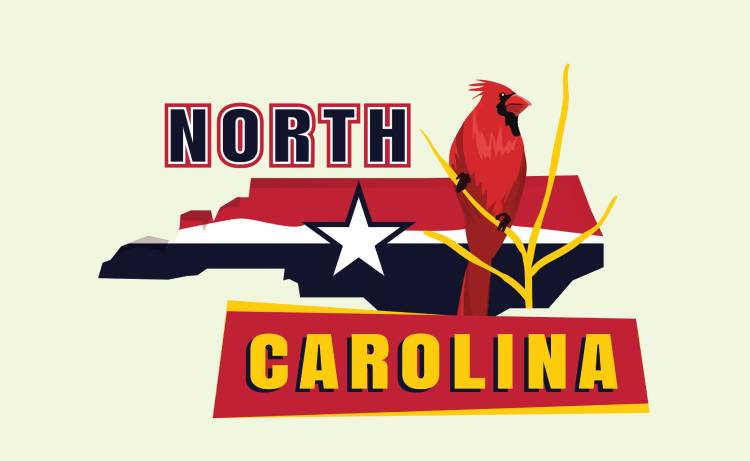 North Carolina has a charm unlike any other state in the union. Most people who visit can't wait to return. From the coastline that goes on for more 300 miles to the Appalachian Mountains in the west, the Tar Heel State has something for everyone.
The cost of living is reasonable, jobs are plentiful, and some of the best schools in the country are located here. Its citizens believe in Southern hospitality. People of all ages and backgrounds are choosing to relocate and call North Carolina home.
If you're planning a move to the Tar Heel State, there are some things you need to know. We've prepared a guide for you that encompasses the following information:
1. What to Know
2. Things to Do
3. Places to Live
Welcome to North Carolina and good luck!
Living in North Carolina: What to Know Before Moving to NC
Before you make any major move, you need to find out as much as you can about where you're going. That includes what to look forward to and what to look out for. You also need to know what the different areas of the state have to offer.
Moving to a new state requires new driver's licenses, vehicle registrations, and enrollment in new schools for the kids in the family. We've compiled some statistics and other information about the state to help you get started.
See Also: Moving From North Carolina To Florida – A Detailed Guide

Pros and Cons of Living in North Carolina
Pros
Climate: If you're looking for a place with a temperate climate, not too hot and not too cold and with four separate seasons, North Carolina fits the bill. Winter coastal temperatures average around 50° – 60°. Summer day temperatures can reach 100° but that kind of heat is usually temporary.
Friendly Atmosphere: The South is known for its hospitality, and you'll find most residents of the Tar Heel State happy to help you out as you learn your way around.
Cost of Living: North Carolina is below the national average when it comes to the cost of living so your money will go farther here.
Wining and Dining: You'll find great restaurants throughout the state, and Raleigh boasts more than 170 breweries along with great places to eat.
Cons
Crime: North Carolina is higher than the national average when it comes to the crime rate. This is due to certain areas of the state like Lumberton and Oxford.
Seasonal Changes: The temperate climate is a real selling point for North Carolina, but if you love to see the seasons change, you'll want to move closer to the mountains than the coast.
Academic Scores: You'll find some of the best universities in the country in North Carolina, but you'll also find elementary and high school test scores slightly below the national average.

Tax Rates in NC
North Carolina is in the middle of the pack when it comes to its tax rate. It's currently 24th in the country with a 10.61% total state and city tax rate.

Individual Top Income Income Tax Rate: 5.25%

State and Local Tax Rate: 9.8% (ranks 20th)

Property Tax Rate: 0.85% (ranks 30th in the country). The per capita property tax is $952 and ranks 10th in the country.

Sales Tax: Combined sales for the counties and towns is 6.75% – 7%.The highest is 7.5%.

You'll find the highest sales tax in Durham, Chapel Hill, and Hillsborough.

Tax Collections Per Capita (state and local individual): $1186 (ranks 15th)

Tax Freedom Day: April 11

North CarolinaHousing Market
Average Home Value: $208,001
Average Rent: $1,395
Zillow rates North Carolina's housing market as very hot. As of March 31, 2020 home values had risen by 5.2% over the previous 12 months. This may be the peak because values are predicted to fall 3.1% in the next 12 months. Right now the average price per square foot for a residential property is $136.
If you are house hunting you will find the average price for a listed property is $274,490. Homes sold averaged $221,900. If you're looking at rental property, expect to pay around $1,395 a month.
The town of Cary has the highest average home prices at $336,400 while Fayetteville comes in at the least expensive average of $111,100. Sawmill is the overall most affordable place in the state to live.
65% of North Carolinians own their own homes according to the census bureau (latest statistics are 2014 -2018). Graham County ranks number one in homeownership at 84% (Robbinsville is the county seat). Cumberland County ranks last at 51% homeownership (Fayetteville is the county seat).

Cost of Living
When it comes to the cost of living, it is about 5% less expensive to live in North Carolina than in comparable states across the country.

Housing is 30% cheaper.

Utilities are 4% cheaper.

Transportation is 8% cheaper.

Groceries are 13% higher.

This is a breakdown of the average expenses:

Residential Property Value: $184,000

Average Rent: $757

Average Utility Bill: $162

Average Phone Bill: $172

If you break down the monthly expenses of a family of four (two adults and two children) living in Greenville, it looks something like this:

Housing: $758

Groceries: $744

Transportation: $1,073

Child Care: $1,071

Healthcare: $1,675

Taxes: $992

Miscellaneous: $606

That totals $6,920 a month or $83,038 annually.
Weather and Natural Disasters
North Carolina comprises three main regions: The Atlantic Coastal Plain (east), the Piedmont (central), and the Appalachian Mountains (west). You'll find the climate subtropical humid throughout the state except for the higher Appalachian elevations which are subtropical highland.
The hottest and wettest month is July. January is the coldest month. 48 inches is the average rainfall. You can expect about five inches of snow each year unless you settle in the Piedmont which can get up to nine inches.
You can experience almost every kind of natural disaster in North Carolina with the exception of volcanic eruption. The top 10 are:
1. Tornado
2. Flood
3. Hurricane
4. Tsunami
5. Thunderstorm
6. Ice and Snow Storms
7. Wildfires
8. Earthquakes
9. Severe Heat
10. Drought
See Also: Largest Cities in North Carolina

The Economy
North Carolina was 29th in the nation in 2019 when it came to the economy. The number one industry in the state is aerospace and defense. Biotechnology, energy, and information technology are in the top 10. Included in the 10 biggest industries in the state are textiles, corporate headquarters, chemicals, finance, and tourism.
The University of North Carolina system is the number one employer in the state with more than 82,000 employees as of November 2019. Walmart is the biggest private employer. The largest employer in 55 out of a 100 counties in the state was the public school system.

Traffic and Transportation
There are five major types of transportation in North Carolina.
1. There are 22 urban transit systems (i.e. rail)
2. There are 55 human transit systems
3. There are 80 community transit systems (i.e. buses)
4. Intercity buses that are privately owned
5. Carpool and Vanpool Services (publicly and privately owned)
The 10 major highways are:
1. Great Smoky Mountains Expressway
2. Charlotte Route 4
3. All American Highway
4. Blue Ridge Parkway
5. Greensboro Urban Loop
6. Cary Parkway
7. Wade Avenue
8. Bryan Boulevard
9. Cherohala Skyway
10. Wendover Avenue

Things to Do
Most Popular
Biltmore Estate (Asheville)
Lexington Glassworks (Asheville)
Great Smoky Mountains Railroad (Bryson City)
Discovery Place (Charlotte)
Chimney Rock State Park (Chimney Rock)
Great Wolf Lodge (Concord)
Sarah P. Duke Gardens (Durham – Duke University)
Elijah Mountain Gem Mine (Hendersonville)
Hunger Games Film Sites (Various)
Especially For Kids
Cataloochee Valley and Ski Area
Great Smoky Mountains Railroad
Cole Mountain Corn Maze
Graveyard Fields Waterfalls and Hiking
Love Lane Flower Farm
Independence Day Celebration
FUMC Pumpkin Patch
Zoos and Museums
North Carolina Zoo (Asheboro)
Morehead Planetarium (Chapel Hill)
NASCAR Hall of Fame (Charlotte)
Marbles Kids Museum (Raleigh)
Museum of Natural Sciences (Raleigh)
North Carolina Aquarium (Fort Fisher, Pine Knoll Shores, Roanoke Island)
Wineries
Biltmore Winery (Asheville)
RagApple Lassie Vineyards (Boonville)
Laurel Gray Vineyards (Hamptonville)
Old North State Winery (Mt. Airy)
Microbreweries
BearWaters Brewing (Canton)
Elevated Mountain Distilling Company (Maggie Valley)
Boojum Brewing (Waynesville)
Frog Level Brewing (Waynesville)
Strange But Cool
Helen's Bridge (Asheville)
Blue Ghost Fireflies (Asheville)
Land of Oz Theme Park (Beech Mountain)
Cryptozoology and Paranormal Museum (Littleton)
Sliding Rock (Pisgah National Forest, Transylvania County)
Cloud Chamber for the Trees and Sky (Raleigh)
Road to Nowhere (Swain County)
Whirligig Park and Museum (Wilson)
Outdoor Activities
Clingman's Dome (Gatlinburg)
Grandfather Mountain (Linville)
Pullen Park (Raleigh)
JC Raulston Arboretum (Raleigh)
Blue Ridge Parkway
Skiing (NC Mountains)
Beaches (Outer Banks)
History
International Civil Rights Center and Museum (Greensboro)
Wright Brothers National Memorial (Kill Devil Hills)
Elizabethan Gardens (Manteo)
Reed Gold Mine (Midland)
NC Museum of History (Raleigh)
Battleship North Carolina (Wilmington)
Old Salem Museum and Gardens (Winston-Salem)
Dining
French Broad Chocolates (Asheville)
The Asbury (Charlotte)
Brookwood Farms BBQ (Charlotte)
Mama Ricottas (Charlotte)
Papi Queso (Charlotte)
Durham's Farmer's Market (Durham)
The Parlour (Durham)
Dirty South Burger (Raleigh)
Imperial Garden (Raleigh)
Schools and Universities
North Carolina is home to some of the finest institutes of higher learning in the United States, most notably Duke University and the University of North Carolina at Chapel Hill. The state also boasts a number of highly rated public schools.
The Top 10 Colleges in NC (ranked by U.S. News)
1. Duke University
2. Wake Forest University
3. University of North Carolina at Chapel Hill
4. Elon University
5. North Carolina State University at Raleigh
6. University of North Carolina at Wilmington
7. East Carolina University
8. University of North Carolina at Charlotte
9. Campbell University
10. University of North Carolina at Greensboro
Best High Schools in Districts (ranked by U.S. News)
1. Charlotte – Mecklenburg
2. Cumberland County
3. Durham Public
4. Guilford County
5. Johnston County
6. Union County Public
7. Wake County
8. Winston-Salem/Forsyth County
How to Become a North Carolina Resident
1. Register your car. You must register your car within 30 days of moving into the state.
2. Enroll your child in school. You must contact your local school district for more information.
3. Register to vote. You can apply online and find your polling place at the North Carolina State Board of Elections website.
North Carolina DMV
Within 60 days of moving to North Carolina you must get a valid North Carolina driver's license if you intend to operate a motor vehicle in the state. To apply for an NC driver's license, you must present the following documentation:
Your old license or another document with your full name as proof of identity and birth date.

Your Social Security card or another document with your Social Security number on it.

A document that proves you have liability insurance coverage. This must be from an insurance provider licensed to do business in NC.

A document that verifies your State of North Carolina physical address.

If you were not born in the United States, you must provide a document proving you have lawful status in the United States.

You won't be required to take a written or driver's test if you present a valid license from another state. Once the State of North Carolina issues your new driver's license, your old license will no longer be valid.
International driver's licenses are not recognized by North Carolina law enforcement.
To register your vehicle, you must take the following documentation to your local license plate agency:
1. Your vehicle title. If the lender has the title, you'll need your registration card.
2. MVR-1 Title application.
3. An odometer disclosure if your vehicle is less than 10 years old.
4. Your NC driver's license or a temporary NC driving certificate along with your old license.
5. Your NC insurance information.
You won't be required to have your vehicle inspected in order to register it, but you will have to get an inspection upon registration renewal.
Fees
Certificate of Title – $52
Highway Use Tax: 3% of vehicle's value ($250 maximum)
Standard Plate Fee – $36 (excludes Wake, Orange, Randolph, and Durham Counties)
Standard Plate Fee for Randolph County – $37
Standard Plate Fee Wake, Orange, and Durham Counties – $51
Wake, Randolph, Durham, and Orange Counties charge regional registration taxes in addition to registration fees.
See Also: Best Moving Companies In North Carolina
Best Places to Live in North Carolina
North Carolina is a study in diversity. That gives you a lot of choices when you're deciding where in the state you want to settle down. There are coastal towns, mountain villages, and Piedmont communities that offer newcomers outdoor activities, arts and entertainment, job opportunities, and educational excellence. Listed below are a few communities, both urban and rural, that exemplify the diversity that is North Carolina.

1. Greenville
Population: 92,000
Location: Coastal Plain
Average Home Value: $126,400
You'll find yourself in the foothills of the Blue Ridge Mountains if you relocate to the capital of East Carolina. Even though Greenville is the 10th largest city in the state, it has a suburban feel.
Downtown revitalization efforts have led to an area full of art galleries, museums, speciality shops, great restaurants, and a vibrant nightlife. Also known as "Sportstown USA", Greenville is North Carolina's top city for athletics and has an above average school system.
2. Wilmington
Population: 119,000
Location: Coastal Plain
Average Home Value: $227,800
This coastal city is a great choice for families that enjoy an active, outdoor lifestyle. There are plenty of opportunities for fishing, boating, surfing, swimming, sunbathing, and even hikes through the countryside when you need relief from the stress of urban life.
The schools are excellent, and the downtown is alive with clubs, restaurants, and bars for those who like an occasional night out on the town. The cost of living is reasonable, but you'll have to prepare yourself for traffic snarls and crowds of tourists.
3. Cary
Population: 165,900
Location: Piedmont
Average Home Value: $372,700
Cary has the charm of a small town with all the amenities of the big city. Its residents are more educated and make more money than in many other parts of the state. That doesn't keep them from welcoming newcomers and inviting them to enjoy all Cary has to offer.
Amenities include amphitheaters like Koka Booth and Sertoma, the Chinese Lantern Festival, Bond Park, Page-Walker Arts and History Center, and the Veterans Freedom Monument. The schools are excellent.
See Also: Best 5 Moving Companies in Fayetteville
4. Chapel Hill
Population: 59,900
Location: Piedmont
Average Home Value: $378,300
Best known by most as being the home of the University of North Carolina at Chapel Hill, this small community has one of the best educational systems in the state. It also offers great job opportunities with its relationship with the Research Triangle.
If you love food and the arts, this is the place for you. Chapel Hill has some fantastic restaurants. Residents enjoy festivals and museums all year round. There is also college basketball for the sports enthusiasts.
Population: 859.000
Location: Piedmont
Average Home Value: $224,800
Young people have helped make this city the largest in the state, and one of the fastest growing in the country. Some of the reasons millennials have flocked to Charlotte include the availability of jobs, especially in the tech industry, the reasonable cost of living, the great climate, and the vibrant art scene.
For the sports enthusiasts, Charlotte is home to the Carolina Panthers and the Charlotte Hornets. There are plenty of great restaurants for the foodies and outdoor activities for those who embrace an active lifestyle. On top of all that, the school system is excellent.
Also Read: 11 Best Charlotte NC Neighborhoods to Live In
6. Raleigh
Population: 464,800
Location: Piedmont
Average Home Value: $275,400
Raleigh is the capital of North Carolina and also known as the City of Oaks. It is the top 25 when it comes to the best places to live in the country. Why? Most would say it has excellent job opportunities, a reasonable cost of living, great healthcare, excellent bars and restaurants, a vibrant cultural life, and plenty of sports and outdoor activities. The school system is excellent.
Also See: Moving To Raleigh, NC

7. Asheville
Population: 91,900
Location: Mountains
Average Home Value: $285,700
If you love the arts and the outdoors, you'll fall in love with Asheville. This city truly has something for everybody. If you're an architecture and history buff, the Biltmore Estate is a must see. For art lovers, there is the River Arts District and more than 180 art studios. There's the Orange Peel for music lovers and more than 3,000 miles of hiking trails for outdoor enthusiasts.
Foodies will enjoy the many fine restaurants located throughout the city, and beer lovers will be pleased to know they have relocated to "Beer City USA". If you have pets, you'll be happy to know that Asheville is one of the top pet cities in the country.
Also Read: 8 Best Raleigh NC Neighborhoods to Live In
8. Sylva
Population: 2,700
Location: Mountains
Average Home Value: $166,900
This quaint, mountain village is just an hour's drive west of Asheville. Sylva is a popular tourist destination because of the beauty of the landscape with its lakes, waterfalls, rivers, and mountain views.
Beer lovers are also attracted to Sylva. The Heinzelmannchen Brewery as well as the Sneak E. Squirrel Brewpub are here. Readers will love the Friends of the Library and the City Lights Books & Cafe.
Moving is complicated. To make the transition as smooth as possible for everybody, it's a good idea to arm yourself with as much information as possible. From what cities offer what amenities to how much to expect to pay for your next home and where the best schools are, we hope the information we've provided helps make your move a smooth and successful experience.
See you in North Carolina!
FAQs
Is it a good idea to move to North Carolina?
Yes, being the 9th largest state in the US and a population of 10 million, North Carolina continues to grow. Living in North Carolina is a great choice as it has attractive landscapes, the most favorable business climate, and a low cost of living.
Which are the best cities to live in North Carolina?
Charlotte is the best city to live in North Carolina, followed by Raleigh, Durham, Greensboro, Asheville, and Wilmington.
How much money do you need to live comfortably in North Carolina?
It is estimated by the Economic Policy Institute that one needs to earn around $90,000 per year to live in Charlotte for a family with two adults and two children, or $8,000 – $10,000 a month to live comfortably.
Is it expensive to live in North Carolina?
No, the housing market in NC is not much expensive. The cost of living is 4% cheaper for retirees as compared to the national average. Also, the Social Security income is not taxed in NorthCarolina, and other taxes are ordinally low.
What is the cheapest city to live in NC?
Greenville, Asheboro, Lexington, High Point, Fayetteville are a few cities where it is cheap to live in North Carolina.
See also: Moving Companies in North Carolina
Enter your information
Almost done!
Enter your information to view your quote.
Your information is safe with us. By using this service, you agree to receive email communications solely regarding your relocation process