What Salary Do You Need To Live In Fort Worth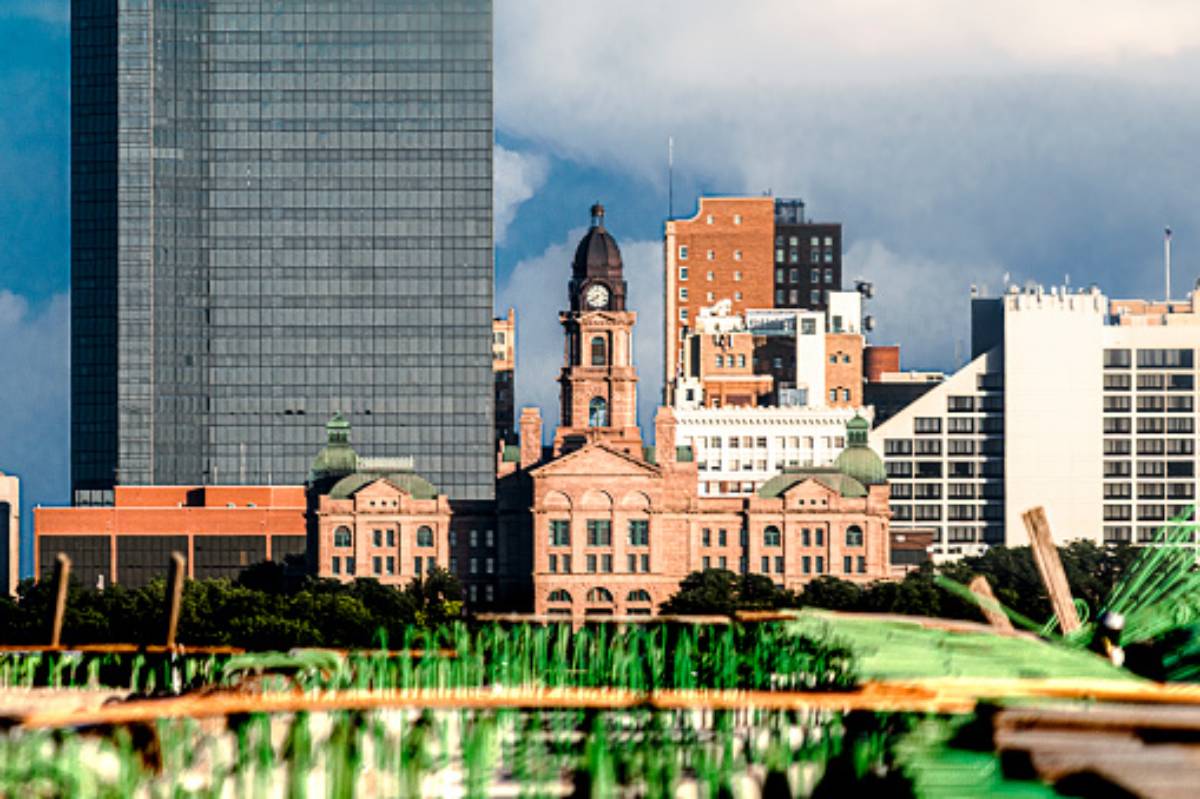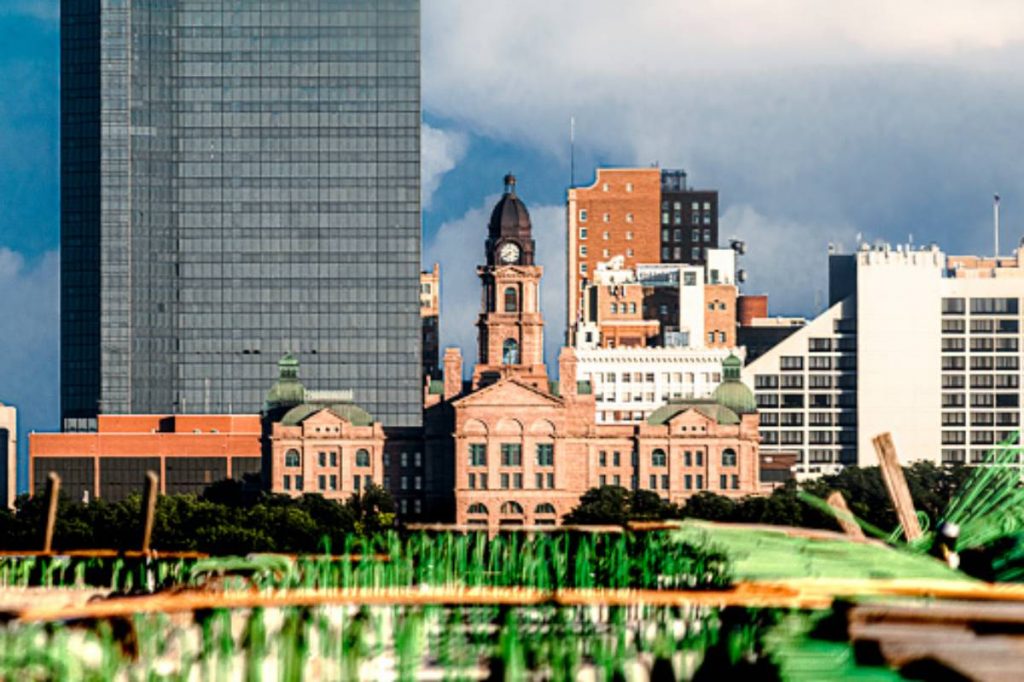 Fort Worth is one of the many nice parts to live in the state of Texas. The city has a super welcoming atmosphere and is known for its live music events. At Fort Worth, you'll truly get to experience both southern hospitality and the fiesta spirit of mid-west America. With the title of the fastest-growing major city in the US, the population here is booming. You may have your eyes on the city but must also be curious about how much you need to live here comfortably? Gross income will largely impact your decision to move here. So let's analyze where your salary will go first and then take you over how much you need to earn in a large metropolis like Fort Worth.
Where Does Your Salary Go Living In Fort Worth?
Costs Of Real Estate In Fort Worth
Owning a house is one of the biggest life decisions you make. A huge chunk of your salary gets dedicated to paying rent or mortgage. Before you even start looking for homes, you may want to sit down and crunch the numbers. It's an important step to figure approximately how much you would need to put down for a house. It will eventually help you shortlist what fits your budget on your house hunt. Additionally, you would be able to gauge the salary you need to own or rent a home in Funkytown Fort Worth.
To give you a price point, the median home value in Fort Worth stands at $311,106, as per Zillow. This is the general value of most homes in the city but prices will vary from neighborhood to neighborhood. The national average of homes is $337,560, proving that homes in Fort Worth are not as expensive. As Payscale states, the costs of homes in Fort Worth are roughly 5% lower than the national average.
If you don't feel too happy about the housing costs and would prefer to rent any day, note that the average rent is $1,356, as per RentCafe. This is the average monthly rent for an 873 sq. ft apartment. Make sure you check listings in Avalon Heights, Douglas Park, Brackeen, College Heights, Burchill, and Cobb Park East. These are the most popular and affordable areas to rent apartments in the city.
Costs Of Transportation In Fort Worth
Most locals in Fort Worth depend on their private four-wheelers to get around the city and see themselves putting down, on average, $3.809 for a gallon of gas. The national average stands at $4.131, according to AAA, so you're fairly better off.
When it comes to accessible public transportation options, Trinity Metro is the organization in charge of its operation. Your options include a citywide bus system, TEXRail (i.e. a commuter rail), and the Trinity Railway Express. A 1 day, multi-ride local routes pass will cost you $5 and your annual pass would cost around $800. There are concessions on the fare in place for senior citizens, people with disabilities, children, as well as individuals with a Medicare card.
If you live in downtown Fort Worth, you can also depend on Molly The Trolley; its route overlaps bus and commuter rail stops. Cycling is amazing cardio and if you agree, then you can also take advantage of the Fort Worth B-Cycle Program. Your annual pass will cost you $100. Bike stations are spread across Downtown, the TCU campus, the Cultural District, the Trinity Trails, the Stockyards, and more.
See Also: How Much Does It Cost to Move Out of Fort Worth?
Taxes In Fort Worth
Texas is one of the nine states in the nation where residents don't have to worry about income tax. So that's one thing to not concern yourself with. However, the sales tax is something you still need to take care of. As of 2022, it stands at 7.5% for Tarrant County (home to Fort Worth). Speaking of property taxes, it stands at 2.18%. This is relatively way higher than the national average of 1.1%. The biggest reason for high property tax rates in Texas is the absence of income tax.
Do note that Harris County, Tarrant, El Paso, Webb, and Fort Bend are the five counties in the state of Texas with high property taxes. These are the largest metropolitan areas of the state. The property tax can make things difficult to own a house but a little effort in looking at different locations and home sizes could help you find a good deal. Texas also remains way more affordable than California or other states on the east coast. In the grand scheme of things, taxes even themselves out.
Utility Bills In Fort Worth
To determine the salary you must earn living in a large metropolitan area like Fort Worth, you would also need to take into consideration the amounts that go towards utilities. To give an average price point, you might need to keep aside roughly $194 for your electricity, heating, cooling, water, and garbage bill per month. July and August are the hottest months of the year, so you could see a rise in your cooling bill because of how often you would want to turn on the air conditioning.
Apart from these, you would also have to account for your phone and internet bills. As per Payscale, you're likely to spend close to $180 on your average monthly telephone bill in Fort Worth.
Costs Of Food In Fort Worth
The price you'll pay for your groceries will largely depend on your individual spending habits. But you can rejoice at the fact that groceries in Fort Worth are roughly 7% lower than the national average. For staples like a loaf of bread or a gallon of milk, you'll be paying roughly $3.41 and $1.45 respectively. A dozen of eggs will roughly cost you $1.07.
Now if you enjoy eating out often, you'll be spoilt with choices! Fort Worth has a great number of eateries that serve lip-smacking Mexican food. The city is rich in diversity, giving you the chance to try out cuisines from around the world here in Texas. If you select a restaurant that isn't exactly a fine dining restaurant, your bill for a three-course meal could come up to $50. At fast-food joints like a Mcdonald's or so, you could be spending roughly $8 for two people.
There's an equal number of casual, high-end, and small eateries for a quick bite in Fort Worth. With so many options for Tex-Mex food, you might be tempted to eat out often. Some people choose to spend 6% of their annual income dining out while others don't. That's why it can be difficult to gauge how much you end up spending on food. However, we hope the average price points help you get a rough ballpark figure.
See Also: Best Moving Companies In Fort Worth
Healthcare Costs In Fort Worth
Leading financial experts to our parents at home highly recommend setting aside a dedicated amount towards unforeseen health expenses. It could be a simple visit to the dentist for a toothache or, God forbid, something more complicated for which you would need the funds. Fortunately, healthcare in Fort Worth is around 2% lower than the national average. A regular doctor's visit could cost $108 and a dental visit would make a dent of roughly $92 in your pockets. If you're a loving parent of pets, reserve roughly $50 to $60 for a veterinarian visit. Texas Health Harris Methodist Hospital and UT Southwestern Medical Center are two of the best hospitals in the city.
Childcare Costs In Fort Worth
When you're a working individual living alone, the planning that goes into budgeting like a boss is way different than when there are little ones in the picture. To live comfortably and earn well for yourself and your children, you would need an understanding of the going rates of daycare, hiring a nanny, and tuition costs. Now that's exactly what we'll dive into.
For daycare, if you prefer a local teen to look after your kid, you may end up spending roughly $15 an hour. In case you're considering hiring a nanny from a professional center, the service could be anywhere from $25 to $30 per hour.
If your child is in school, the average tuition cost is $10,678, according to Private School Review. The tuition costs reduce to $7,607 for preschoolers. Tanglewood, Burton Hill, Westpark, and Eagle Mountain are some of the best schools to consider in the Fort Worth area.
Miscellaneous Costs In Fort Worth
There are a ton of fun outdoorsy things to do in Fort Worth from art museums to botanical gardens. You have an endless number of breweries as well as food trucks to check out, that locals find themselves rushing to during the weekends. If you end up going out often, you might easily find things that pique your interest. Few attractions include the Kimbell art museum where the ticket for an adult costs $18.
The same costs apply to visiting the famous Fort Worth Zoo. A visit to the 17-acre NRH20 family water park costs $21 per ticket. Sundance Square is the heart of the entertainment and you can easily find yourself spending over $80 shopping at the variety of shops, steak houses, and bars in the neighborhood.
Understanding The Job Market In Fort Worth
There are clusters of several businesses sustaining extremely well in Fort Worth. This is probably why the city has constantly been ranked among the most business-friendly metro area in the US. The city has headquarters of Fortune 500 companies and many mid-size to large corporations attracted to its healthy economy. Retail, education, health, and food services are the sectors driving growth on a large scale for the city.
Here are some of the top companies headquartered in Fort Worth, Texas –
American Airlines
Boeing (aerospace company)
RadioShack (retail company)
BNSF Railway (railroad company)
HDR (engineering company)
Pier 1 (online retail company)
Bell Flight (aerospace company)
Cash America Pawn (retail company)
JPS Health Network (healthcare)
Overall, the job market in Fort Worth roars with versatile industries with retail being the largest contributor to jobs. The general business environment is fantastic due to which the city is a hub for young professionals. You'll be glad to also know that the unemployment rate remains at 4.40% and stooped as low as 3.90% in December 2021. Safe to say that even though the market may be competitive, securing a job won't be insanely difficult in Fort Worth.
How Much Should You Earn To Live Comfortably Well In Fort Worth
Finally, answering the most awaited question of how much should you earn to spend on the aforementioned aspects. Well, the median household income in Fort Worth is $65,356, meaning that you should ideally draw home a figure this high annually, to live decently. If you do manage to bring home bucks bigger than the average, you can dream to live a more king-size life.
Do note that you can live a decently great lifestyle with an annual income of $30k to $40k as a single adult in the city. If you don't live alone, it would be ideal that your partner and you bring home at least $50k each, annually, to manage the expenditure of kids.
Conclusion
Determining the salary you need to live comfortably in a city you're not familiar with is an essential step in the whole process of moving homes. With the above-mentioned information, you can speculate whether you're inching closer to living that bigger lifestyle or not. If not, you can always adjust your budget and create more realistic goals for your new life in Fort Worth accordingly.
FAQs On What Salary Do You Need To Live in Fort Worth
Is Dallas Or Fort Worth Better To Live?
Fort Worth is less congested in comparison to Dallas due to which it attracts residents looking for a slower-paced lifestyle. You might want to move to Fort Worth since it's the more laid-back city of the two. But if you want a bigger social life and a larger market size for jobs, you may want to place your roots in Dallas.
Why Is Fort Worth So Cheap?
Fort Worth is cheaper to live in since the influx of people moving to Texas keep Houston, San Antonio, Dallas, and Austin as their top choices. Due to this, Fort Worth remains a hidden gem and relatively cheaper of the lot.
See Also: 10 Largest Cities in Texas
Is It Worth Moving To Fort Worth Texas?
You're likely to enjoy a move to Fort Worth because of the world-class food options. It's a great bargain in regards to having a diverse population as well. There are plenty of quiet and hospitable neighborhoods to choose from. However, the hot weather in Texas is something you'll take some time to get used to.
Enter your information
Almost done!
Enter your information to view your quote.
Your information is safe with us. By using this service, you agree to receive email communications solely regarding your relocation process