8 Best Moving Companies In Texas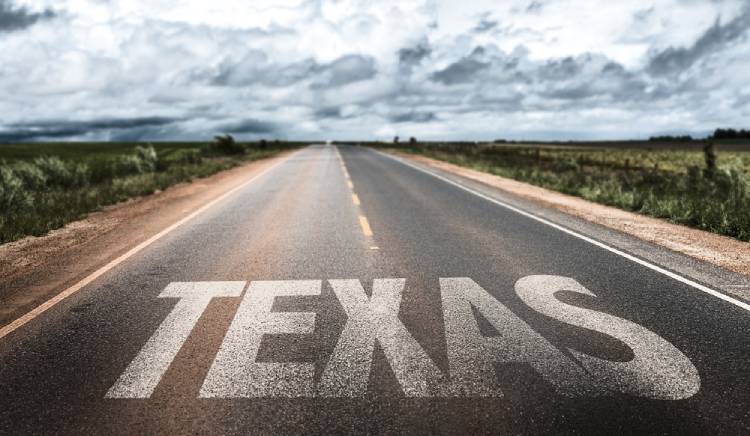 The state of Texas certainly has many things going for it which makes it a wonderful place to be and live. From the mouth-watering variety of food to the great culture, Texans certainly know how to make someone feel at home. Its affordable cost of living, no state income tax, and amazing outdoor options certainly make life easier. But when things are not always hunky-dory, moving out of the state can seem like a better option, especially if you wish to escape the heat!
Whatever may be the reason that led to you thinking about leaving, we have your back when selecting a moving company. It is certainly one of the most important decisions for you to make hence consider this task done for you. Go through our list of best moving companies in Texas so you can finalize the decision and move on with the further steps of your move.
8 Best Moving Companies In Texas
Texas Elite Moving
Unicorn Moving & Storage
3 Men Movers
Evolution Moving Company
Secured Moving Company
Luke's Moving Services
Graceful Moves
Wildcat Movers
Texas Elite Moving
Everyone wants elite and premium services and if the event in concern is as big as relocating your house, you would want the best. Texas Elite Moving offers you all that at affordable pricing. It is a licensed and insured moving company that offers a variety of services ranging from complete residential moving solutions to commercial moves.
If packing seems like a nightmare to you, their packing services will be your saving grace. They offer complete packaging solutions from boxes to packing supplies, they are very well-equipped to pack all of your items with care. You can get in touch with them and they will help you with free estimates and curate a moving plan.
Website: texaselitemoving.com
Contact Number: +1-512-858-0950
Address: 2194 Harmon Hills Rd, Dripping Springs, TX 78620, United States
Rating: Google (5/5)
Services / Products Offered
Residential moves
Full-service moves
Commercial moves
Pros
Virtual estimates
Offers packing supplies and boxes
Packing and unpacking
Licensed and bonded
Over 7 years of experience
Impeccable customer service
Cons
No international moves
No storage facilities
Unicorn Moving & Storage
Unicorn Moving & Storage is a trusted name for managing moves like their own family in the city of Austin, Texas since 1994. Their residential services include organizing local and long-distance apartment moves. They also handle senior moves with all the attentiveness and care required when moving elderly customers to their retirement or nursing homes.
If you are a student, you might love the estimates offered by the company. They have packing and storage services available as well. Whether you're looking for partial moving services or complete moving, they can customize that as per your needs. Just take the first step of putting an estimate inquiry and they will take it forward.
Website: unicornmovingtx.com
Contact Number: +1-512-339-9922
Address: 102 Victor St, Austin, TX 78753, United States
Rating: Google (4.7/5)
Services / Products Offered
Residential moves
Commercial moves
Storage facilities
Long-distance moves
Student moves
Pros
Senior moving facilities
Packing services are available
Trained and efficient movers
Great early booking discounts
Over two decades of combined experience
A+ rating by BBB
Cons
A few customers had an unfortunate experience of damaged items as per reviews
3 Men Movers
Moving is an industry where customer satisfaction and top services are absolutely essential and 3 Men Movers offer you exactly that. With background-checked movers, 24 hours available customer service, and a great customer satisfaction rate, 3 Men movers check all the boxes when it comes to being an ideal moving company.
The company is a BBB accredited moving company that is in the business for over 3 decades. They are family-owned and operated thus they understand the sentimental aspects of moving. With them, you get all the moving, packing, and even storage solutions. They are well equipped to handle any kind and size of the move so be it moving interstate or you want to move your heavy furniture across the blocks, they have got you covered.
Website: 3menmovers.com
Contact Number: +1-713-333-6683
Address: 6805 Sands Point Dr, Houston, TX 77074, United States
Rating: Google (4.8/5)
Services / Products Offered
Household moves
Storage solutions
Commercial moves
Packing services
Piano moving
Pros
Offers a wide range of services that can be customized
Last-minute moves
They can supersize your move (Basically, in case of a big move, they will send a truck customized as per the size of your move so it will save time. Instead of a standard truck doing multiple rounds, all of your stuff will be delivered at once)
24-hour customer service
Partial services are available
Over three decades of industry experience
Cons
Their storage service is only available in Austin
Also Read: Moving from California to Texas
Evolution Moving Company
A moving company that can handle any kind of move ranging from across-the-block local moves to across-the-country moves. They have a solid team of experienced and background-checked movers who will help you to make your moving journey a memorable one. No service is too small or big for them so if you just need packing supplies or a complete end-to-end solution, anything and everything can be arranged.
Residential, commercial, and long-distance moves can be easily handled by them at partial or complete levels. Trust building is extremely important for them more than the size of your move or the distance, they prioritize delivering it all successfully. They are affordable and easily accessible so you can get in touch with them to get a free estimate.
Website: evolutionmovingdfw.com
Contact Number: +1-682-651-5505
Address: 3320 Dooling St, Fort Worth, TX 76111, United States
Rating: Google (4.9/5)
Services / Products Offered
Residential moves
Local moves
Long-distance moves
Commercial moves
Storage facilities
Partial or complete packing services
Pros
Temporary and long-term storage
BBB (Better Business Bureau) accredited
Affordable price and customized moves
Family-owned and operated
Labor-only services
Cross-country moves
Cons
Secured Moving Company LLC Fort Worth
Being recognized as one of the finest moving companies by multiple platforms and having won multiple awards for impeccable services, Secured Moving Company can be a great pick to help your moving needs. They have been in the service since 2016 and offer local, long-distance, and residential moving services at affordable price ranges.
Customers have vouched for their efficiency and professionalism across various platforms. You can easily get their accurate all-inclusive moving quotes with no hidden cost by contacting them. By glancing through a couple of reviews, you will realize that locals in Dallas-Fort Worth trust the hard-working team at Secured Moving. This is probably why they've managed to feature in The Dallas Morning Newspaper as 'Best in DFW – people's choice'.
Website: securedmoving.com
Contact Number: +1-817-812-6176
Address: 4500 Mercantile Plaza Ste 300, Fort Worth, TX 76137, United States
Rating: Google (5/5)
Services / Products Offered
Local moves
Heavy item moving
Interstate moves
Office moves
Pros
Friendly and reputed movers
Competitive and simple pricing
Local and Texan grown movers
Licensed and insured
Cons
Luke's Moving Services
Established in the year 2006, Lukes Moving Sevices is a licensed and insured moving company that offers you high-quality professional household moving services. Be it a small residential move or a huge commercial move, they can handle that for you. Their expertise lies in managing local moves and doing a smashing job (figuratively) to handle delicate items like art and antiques.
They serve almost everywhere within the state of Texas and are working hard toward becoming the favorite movers in the state. They have been accredited with an A+ BBB rating for their impeccable service and once you get in touch with them, they will communicate with you at every step of the move. You must also know that they are great at taking last minute-moves under their wing. So if you have been sitting on the fence for too long and need a mover at the last minute, Lukes Moving Services will come to your rescue.
Website: lukesaplusmoving.com
Contact Number: +1-817-545-3844
Address: 746 W Hurst Blvd Hurst, TX 76053
Rating: Google (4.8/5)
Services / Products Offered
Apartment moves
Local moves
Texas state-wide moves
Packing services
Specialty items moving
Pros
Completely licensed and insured
Free moving estimates
Piano moving
A+ rated by BBB (Better Business Bureau)
Specializes in antiques and art pieces moving
Flexible work schedule
Cons
They do not serve outside the Lone Star State
They do not offer storage
Graceful Moves
We all expect our belongings to be handled with care and grace and you get exactly that plus much more with Graceful Moves. They have a wonderful customer referral rate which attests to their quality of services. They can gracefully handle any kind of residential move, long-distance moves, and even interstate moves.
You can turn to them for end-to-end moving solutions at affordable pricing. If you only want specific services like packing or unpacking, they can arrange that as well. Their expertise lies in moving heavy and tricky items like a gun safe or a piano. They are completely insured and boast of having less than 1% damage claims, so you can be assured that your stuff will be safe. Their free estimates can easily be availed through their website or by directly ringing them up.
Website: gracefulmovetx.com
Contact Number: +1-281-746-3293
Address: 7202 Barker Cypress Rd, Cypress, TX 77433, United States
Rating: Google (4.8/5)
Services / Products Offered
Commercial moving
Local moving
Long-distance moves
Packing and unpacking services
Pros
Gun safe moving
Licensed and insured
Efficient and fast delivery
Guaranteed pricing
Climate-controlled storage facilities
High customer referral rate
Less than 1% damage claim
Cons
They do not carry out international relocations
Also Read: 10 Largest Cities In Texas
Wildcat Movers
Wildcat Movers have a strong team of smart athletic movers who will not only complete your move efficiently but also quickly. It is a licensed and insured moving company with great consistent customer reviews. Their team is extremely easy to work with for residential moves, you will be left impressed with the swift speed with which they get the move done. In the case of long-distance moves, they are well-equipped to handle any distance within the state.
If you are looking for labor-only services or even last-minute moves, they will take care of that. You can be completely assured of their pricing as they offer transparent pricing without any hidden fees. The process of getting a moving quote is also very convenient and you can get in touch with them directly by filling out a small form on their website.
Website: wildcatmovers.com
Contact Number: +1-214-662-1191
Address: 4015 Belt Line Rd Ste. 3020, Dallas, TX 75001, United States
Rating: Google (4.9/5)
Services / Products Offered
Long-distance moves
Local moves
Apartment moves
Commercial moves
Rental truck labor services
Pros
Packing services
Self-storage
No hidden fees
Accurate moving quotes
Offers packing boxes
Licensed and insured
Cons
How Much Does It Cost To Hire Movers In Texas?
Hiring movers will be the need of the hour post making a decision to move homes. But before you begin your search for a moving company, you should narrow down the area you will require help. The overall cost, as you must have realized, depends on the services you hire and the distance and size of your move. Some companies offer flat rates for the moves and some charge on the basis of the load so it can vary largely.
To give you a broader understanding, if you just need two movers for an hour, it can cost you anywhere between $51 to $101. The overall cost will automatically increase if your move takes more time or you have a bigger space. The good part is that Texas isn't that expensive when it comes to moving rates so you will most likely get affordable rates.
Conclusion
Texas is a fun state to live but the decision to move can occur due to many reasons. Though the reasons and moving to a new place can seem intimidating the moving process doesn't need to. We are pretty sure that you will find a perfectly good moving company to help you out with your move-in our list of best moving companies in Texas. Just always get multiple quotes and binding estimates before finalizing a moving company so you can get the most secured and best deal.
FAQs On Best Moving Companies In Texas
Do Moving Companies Charge By Weight Or Volume?
The charging policies depend upon the moving companies but generally moving companies charge on an hourly basis in case of a local move. If the move is long-distance or international where freight shipping is involved, both weight and volume are considered to determine the cost.
Do You Pay Movers Before Or After?
Unless the company policies say otherwise, in most cases, you pay movers after the completion of your move. Do keep in mind that with many moving companies, you will need to pay a small deposit to confirm your booking dates.
What Are The Dangers Of Living In Texas?
One of the dangers of living in Texas is the dramatic hurricanes that can bring things to a standstill and can cause property damage as well.
Enter your information
Almost done!
Enter your information to view your quote.
Your information is safe with us. By using this service, you agree to receive email communications solely regarding your relocation process