Why is Hiring Movers So Expensive?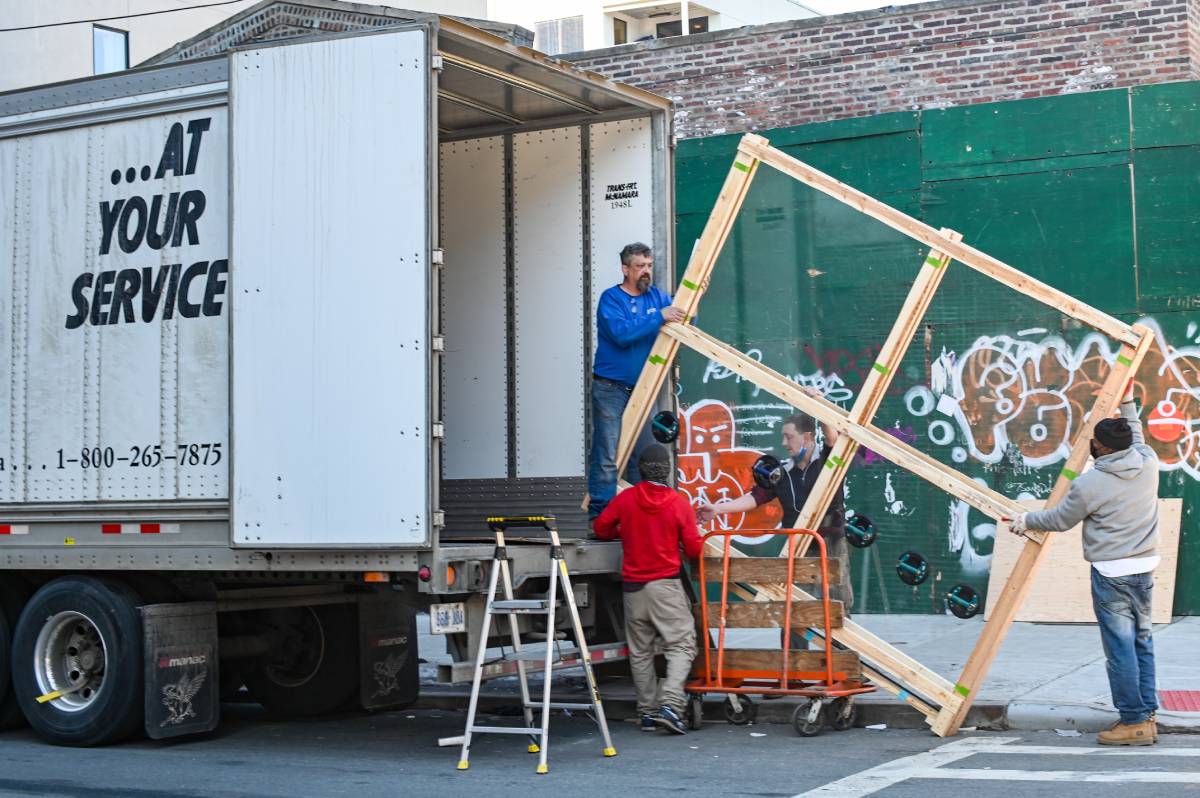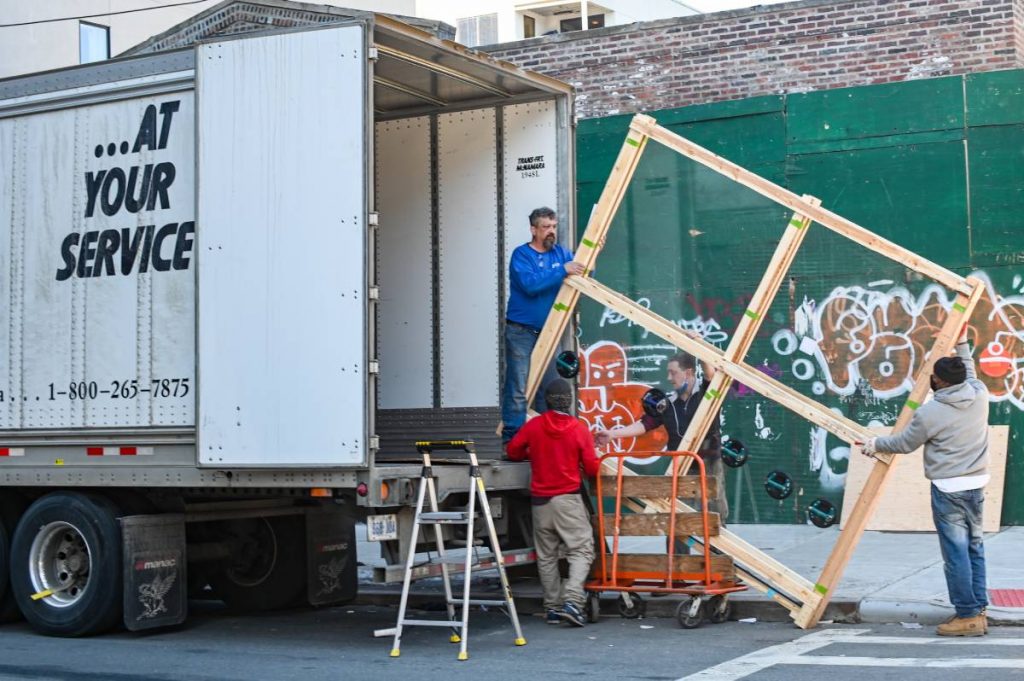 Find out why you are spending such a significant amount on hiring a moving company.
A lot of families and individuals who have decided to move house are likely to try every little hack under the sun to be able to move everything themselves before considering the saner option: hiring a moving company. But they are justified in their resistance to hiring help because the 'help' itself comes at a heavy price. With the costs of moving companies being at an all-time high, it is no wonder that people feel the pinch after having experienced a move. But before we send the moving companies to the gallows, let us understand why they are so costly and why that is a 'good' thing in the long run.
How much does it cost to hire movers?
When you hire a moving company to help you with your move, remember that you are not only hiring their services on the day of the move to transport your belongings. You are also paying for packing services, loading, and unloading, carrying heavy cargo, ensuring the safe transfer of your belongings, professional handling of moving equipment, and a whole lot more. Every move requires a certain amount of helping hands, planning, scheduling, booking, and executing. Your moving company will ensure every stage is executed efficiently and take responsibility for your things.
See Also: Hiring Movers Vs. DIY Move: Which is Best For You?
Moving locally
Moving companies will usually charge by the hour if you are moving locally. They will do this by calculating the number of work hours their laborers would take to carry, load, transport, and unload their belongings. They will also add a travel fee (which you can count as an extra work hour). Most moving companies have a minimum charge, where you will be paying for a minimum of 2 to 4 hours, regardless of whether your move takes that long or not. Depending on your state and where you plan to move to, hourly rates tend to vary. But you can expect about $25 to $35 per hour to be the rate movers charge.
Moving long distance
If you have a shipment going long distance, like across the country, your charges will be higher. They will be calculated based on the total weight of your cargo and the distance your belongings will be transported from the pick-up point to the final delivery destination. Once they have these numbers, they multiply that by their moving rates. These rates are usually measured per pound per mile. The best way to get an idea of how much you will be spending for a long-distance move is to request an evaluation by the movers of your belongings. Let them have a walk through your home assess the weight and value of all the different household items and personal belongings you plan to take with you. You can also discuss details of the move like insurance, any special packing or handling instructions, any difficult pathways like staircases, and the need for any extra equipment or supplies. All additional services will come with an additional fee.
Additional Charges
Apart from charting the distance the cargo needs to be moved and planning out the entire process according to your timetable, moving companies have additional charges too. The company would assess the quantity and weight of your belongings to decide how many laborers would be required, what kind of equipment will be used, and the different ways the cargo will be carried, loaded, transported, and unloaded. These are important tasks and, therefore, require extra attention and effort.
Packaging & Services: If you need the movers to help you with packing, they will provide designated packers and packing supplies and equipment, to facilitate the safe and efficient packing of your belongings.
Disassembling and Assembling furniture: One way to move large pieces of furniture is by disassembling them, packing and loading them onto the transport vehicle, and then reassembling them at the destination. The laborers will bring the necessary tools.
Handling bulky items: Extra heavy or oversized items like grand pianos require special handling, laborers, and moving equipment. They would have to be stored especially, too, to avoid any damage.
Help with Appliances: You may need help disconnecting, packing, moving, setting up, and reconnecting your household appliances, such as a refrigerator, watching machine and dryer, oven and cookware, and so on. This would require an appliance dolly, packing material, and solid manpower.
Unusual carrying of items: If some of your larger items cannot pass through the doorway or down the stairs, you will require help in removing them from your house at a height, possibly from a window or the roof, using a rope-and-pulley rigging system.
Moving via stairs: You may have staircases to maneuver when moving your belongings. This may involve one flight of stairs in the case of a house, or perhaps many floors in the case of a residential building, where you don't have an elevator. This will cost you an extra flight charge.
Carrying long-distance: If your laborers are made to carry cargo from your house to the loading deck of the moving truck over a long distance, this will carry an extra fee. Usually, they charge extra after the distance between the truck and the house exceeds 50 to 75 feet.
Using a shuttle: You may have decided to move into an area or house where large moving trucks cannot enter. In this case, you would have to opt for a shuttle service, where your belongings are moved in smaller amounts in smaller moving vehicles.
Multiple Pick-up points and stops: There would be an additional charge if the movers were required to pick up items to be moved from more than one location and have them dropped at multiple destinations along the way.
Full value protection: If you want to ensure that your belongings are safely and efficiently transported to your new place of residence, you could buy additional moving insurance, which could hold your moving company liable for any damages or loss of personal items.
What makes movers so expensive?
So, now that we know where our money is going, the question remains. Why are movers so expensive when you could hire equipment and transportation yourself, recruit some friends for manpower, and pack and move your things yourself? There's a reason these companies get business all year round. So, before you write them off, understand why moving companies believe they are worth the amount of money you are shelling out.
Specialized equipment: From top-of-the-range moving vehicles of different sizes and capacities to loading ramps and tie-downs to special moving equipment like dollies, furniture sliders, hoisting riggers, and ropes, moving companies provide every tool required.
Professional training and services: All the people from the moving company, from packers to laborers to drivers, are professionally trained and prepared for the entire process of moving from start to finish. They are also trained to deal with any challenges and obstacles along the way. They will be able to preempt any roadblocks, thanks to their experience and knowledge.
Planning & coordination: Movers take charge of planning and organizing every stage of the move from beginning to end. They can oversee the packing, loading, unloading, and set-up, as per your needs. They will take the pressure off your shoulders and coordinate dates, bookings, rentals, and manpower.
Covering liabilities: If you want full protection of your belongings, you will have to pay extra. Then, movers will take full responsibility for your belongings and remunerate you for any damages or losses.
Also read: Average Cost of State to State Move | Tips for Safely Moving a Fish Tank
What's the best option?
You have to decide what works best for you and within your budget. You could always hire movers to take all the pressure off, or you could consider a hybrid move, where the tasks would be split down the middle between you and the moving company. It's also possible to hire all the equipment, transport and containers, and carry out the process yourself. There are pros and cons to each option. Once you have planned your move, with respect to where you are moving to, how big your house is, and how much time you can dedicate to this process, you'll know how much help you're going to need and how much you can manage by yourself.
Also Read: What to Expect from Full-Service Movers?
DIY Moving:
Pros:
You have total control over the entire process
Everything is done at your convenience
Cheaper than hiring a moving company
Cons:
There is more pressure on you
You have to do all the work by yourself
You will have to pay for the truck rental & packing supplies
It might take longer than you'd like
Also Read: Cheapest Ways to Move Cross Country
Moving Containers
Pros:
Containers give you the space you need without hiring the moving company
Cost-effective versus hiring movers for everything
Convenient for moving everything together
It is safe and secure
Cons:
It's your responsibility to prevent damage to your things
Containers may take up too much space in your driveway
Loading and unloading can be challenging on your own
Hiring Movers
Pros:
Moving companies take the burden of the process
You have time to complete work or other tasks
Laborers do the heavy lifting, loading, and unloading
The company takes responsibility for your cargo
Cons:
The schedule runs as per their convenience
It is more expensive than doing it yourself
You don't get to call the shots as much anymore
Conclusion
Whether it's from one neighborhood to the other or cross-country, moving houses is always going to be a huge undertaking. It feels like you are packing up your entire existence from one place and starting from scratch in another. Hiring a moving company is a steep purchase, for sure. Still, the quality of service, efficiency in every task, and the assurance that your move will happen seamlessly and without stress are undoubtedly worth the investment if you can afford it.
Also Read: How much are PODS?
Frequently Asked Questions
How can I lower my moving costs?
To lower your moving costs, find corners you can cut. Find free packaging like discard boxes that are in good condition. Look for discounts on moving websites, where you can buy moving supplies. Adjust your calendar and move when it's off-season. Try to pack everything by yourself, rather than hiring help. Get multiple quotations from moving companies and pick the one that's least expensive. Get all the help you can from friends and family.
What month is the cheapest to move?
Moving between September and April will be the cheapest time since these are off-season winter months when business is on the lower side. Hiring rates will also be on the cheaper side.
How far in advance should I hire movers?
If you want to ensure you get the movers you wish to and that everything is scheduled as per your desired dates, hire your movers two months in advance. If you cannot book them that early, then make sure you've locked them down four weeks before the move, at the very least.
Do you pay movers before or after?
Pretty much any honest, reputable, and professional moving company will ask you to pay for their services once they have completed the move for you, as per your agreement. It is not likely that they would ask you to pay upfront. You should reconsider working with them and evaluate their credibility as a legitimate moving company if they do.
Do movers supply boxes?
Moving companies keep boxes of different sizes in their moving trucks if you require more packing. You can always decide beforehand if you'll need help with packing as well. If you do, you can evaluate how many boxes you will require at the start, along with the moving company's representative. Just ask the company during your first few meetings if they supply boxes. Chances are, they might come cheaper than moving suppliers outside.
Also Read: Best Moving Companies in the U.S
Enter your information
Almost done!
Enter your information to view your quote.
Your information is safe with us. By using this service, you agree to receive email communications solely regarding your relocation process