7 Best Moving Companies In Oklahoma City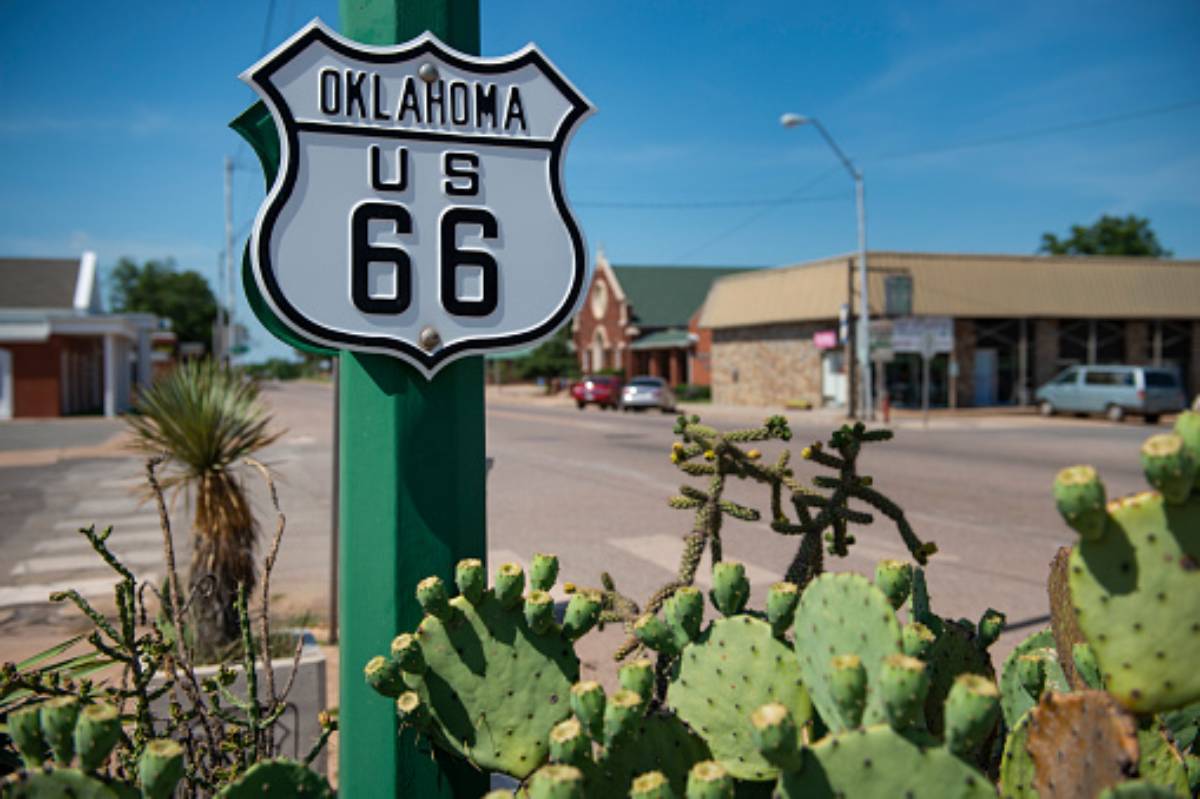 Among the first things that come to your mind when thinking of Oklahoma City is its cowboy culture. Living in this capital city of the Oklahoma state is going to be a southern fiesta and a very different experience. While many people are making a move to this city, some have even chosen to move out for reasons of their own.
Moving to a new neighborhood or even a new city is a challenge and if you're moving to Oklahoma City or just changing neighborhoods here, you may feel the heat. Reaching out to a moving company is going to be your best bet when you decide to move to, out, or around Oklahoma City, as you'd need a helping hand. To help you do this, we've listed some of the best moving companies in Oklahoma City. This list will help you pick a company that is reliable, provides excellent services, and ensures that the move is as smooth as possible.
7 Best Moving Companies In Oklahoma City
Thunder Moving
NL Moving
Bigger Better Movers
2 Fellas & A Big Vehicle Moving Company
All My Sons Moving & Storage
All Over Movers
Ace Moving And Storage, LLC
Thunder Moving
Thunder Moving is a locally owned and operated moving company in Oklahoma. They believe in customer satisfaction and have moving services available at affordable rates. The moving company is based in Edmond but serves the OKC metro area and beyond. It has expertise in local and long-distance moves. You name a moving service and they have it, so no matter the moving assistance that you're looking for, Thunder Moving might definitely be able to help. They also provide free and non-obligatory quotes for any kind of service that you need on their website itself.
You also have the liberty to discuss and determine what kind of services you'd need and how you'd like to plan your move. Thunder Moving encourages you to pitch in your inputs and curate a moving plan that works well for both you and them to work on. So you rest assured that the move will be just as you need. Their professionals are trained and will be executing your move to their full potential to deliver high-quality customer satisfaction and a stress-free moving process.
Website: www.thundermoving.com
Contact Number: 405-757-5354
Address: 200 NW 132nd St, Oklahoma City, OK 73114
Ratings: Google – 4.9/5, Yelp – 4.5/5
Services Offered
Storage facilities
Packing services
Local moves
Furniture moving
Apartment moving
Senior moving
Long-distance moves
Pros
Upfront pricing with no hidden costs
No deposit is required to book your move
Provide actual value replacement coverage options
Cons
All moves have to be a minimum of 2 hours long
NL Moving
NL Moving is a family-owned and operated business that was first established in Texas. This moving company was started by a single dad trying to make a living for his children and himself. He started this company in 2014 and gained great momentum in the business. It was in 2015 that they moved to Oklahoma City and brought the business here. The professionals working at NL Moving are professionally trained and have expertise in all kinds of moving services. They have tools and appliances that help them work efficiently and provide excellent service. Trucks arrive at your doorstep well ahead of time, and these professionals ensure that all your belongings are well packed and ready to be loaded and delivered safely.
This moving company serves the Greater Oklahoma City Metropolitan Area and also has branches in Edmond, Norman, Yukon and Mustang cities in Oklahoma. They offer a variety of moving services and you can pick and choose and also customize as per your budget and requirements. NL Moving will take care of all of your moving progress and keep you updated about the same. Packing, loading, unloading, and even assembling all of your belongings in your new house or office space will be done by them with diligence and efficiency. They provide you with estimates free of charge and depending on your service requirement, they also recommend and plan your move. The company's attention to detail is excellent and good communication makes it one of the best and most reliable moving companies in Oklahoma City.
Website: www.nlmoveme.com
Contact Number: 405-600-7203
Address: 3810 N Tulsa Ave Suite H, Oklahoma City, OK 73112
Rating: Google – 4.6/5
Services Offered
Long-distance and local moves
Residential moves
Commercial moves
Loading and unloading
Furniture moving
Packing services
Truck services available
Pros
Has dedicated and experienced moving professionals
All services are customer-oriented and attention to detail is top-notch
Expertise in residential, commercial, local and long-distance moves
Cons
The company's office is closed on Sundays
Appointments are required to visit the office in person
Bigger Better Movers
Bigger Better Movers is one of Oklahoma City's fastest-growing moving companies that was founded in 2017. Despite being a relatively new company, they've been providing some of the best moving services in the city and have gained a reputation for the same. If you want to have a friendly mover who communicates well and gives you insights into the moving process all along, Bigger Better Movers are going to be the best ones to work with. Their team of professionals is well trained and ensures that all of your moving needs are taken care of.
This moving company is one of the best in creating customized moving packages that are curated just for your moving needs. Bigger Better Movers will give you an upfront quote and then sit with you and curate a moving plan for the same. They are locally owned and operated and provide all kinds of moving services that you can even think of. So, if you're in need of personalized moving services, you know you have Bigger Better Movers to get in touch with.
Website: www.biggerbettermovers.com
Contact Number: 405-595-9589
Address: 928 NW 94th St, Oklahoma City 73114
Ratings: Google – 4.9/5, HomeAdvisor – 4.3/5
Services Offered
Restoration services
Labor-only services
Appliance moving
Last-minute moves
Long-distance moves
Piano moving
Storage services
Furniture moving
Packing services
Local moves
Residential move
Commercial move
Pros
Upfront pricing and clear communication
Offer planning out a move from scratch to make the process hassle-free
Cons
2 Fellas & A Big Vehicle Moving Company
Next on the list of best moving companies in Oklahoma City is 2 Fellas & A Big Vehicle Moving Company which has gained a name for itself in the moving space over the years. They help you with moving in and out of cities like Tulsa, Oklahoma City, Dallas, Phoenix, Arkansas, and Stillwater. This moving company provides you with all kinds of different services that you may need during your move. Packing, loading, transporting, unloading, and assembling are some of the many services that 2 Fellas & A Big Vehicle Moving Company offer their clients. You can also pick and choose a few of these services to customize a moving plan that will work best in your favor.
2 Fellas & A Big Vehicle Moving Company was established in 1996 and believes that each family deserves a move that makes for a great experience. For them, moving is an experience and that's a reason why communication is one of their most important values. They make sure to communicate with you about the moving plans and updates. They are also very punctual and guarantee that there are no delays in your moving plans. 2 Fellas & A Big Vehicle Moving Company also understand the value of your belongings and hence, use protective gear to ensure everything reaches its destination safely without damages.
Website: www.2fellas.com
Contact Number: 405-814-1013
Address: 105 NE 16th Pl, Oklahoma City, OK 73104
Ratings: Google – 4.8/5, Yelp – 4.7/5
Services Offered
Local and long-distance moves
Residential moves
Commercial moves
Storage services
Additional moving insurance provided
Packing supplies provided
Furniture moving
Packing and unpacking services
Loading and unloading services
Pros
Upfront and honest pricing
Have a team of well-trained and experienced professionals
Has consistent and great reviews across many online portals
Cons
International moves might not be available
All My Sons Moving & Storage
All My Sons Moving & Storage is a nationally recognized moving company that has its branches in multiple cities in the country. They are a family-owned and run business that has made a name for itself through its excellent moving service. Currently, it's the fourth generation running the business and they strongly believe in their family values of honesty, hard work, and communication. The company makes sure to bring these values to their business as well. They are a full-service moving company, so they will take care of all things moving and make sure your move is executed as efficiently as possible.
Along with moving services, All My Sons Moving & Storage also provides storage solutions for the long term and short term. So if you have belongings that need to be stored in a unit until you completely move in, this moving and storage company has those available for you. This storage service also comes in handy when you're moving long distances. All My Sons Moving & Storage has moving professionals trained and well equipped to use modern tools to ensure all the nitty-gritty of your move is well taken care of.
Website: www.allmysons.com
Contact Number: 405-358-4396
Address: 6200 Tinker Diagonal, Midwest City 73110
Rating: Google- 4.1/5
Services Offered
Local and long-distance moves
Storage facilities
Furniture moving
Packing services
Piano moving
Last-minute moves
Apartment moves
Residential moves
Corporate moves
Pros
Wide range of services are available
More than a quarter-century of experience
Widespread availability in the country
Cons
Some reviews suggest unclear pricing by the company
All Over Movers
All Over Movers is a locally owned moving company that has been providing some of the best moving services since its inception in 2012. The company is based in Oklahoma City and provides services to people moving in, out, and around Oklahoma. They have mini moving services for people who have more than a few items that need to be moved but not too many to avail of full-service moving facilities. All Over Movers has curated their services that just fit perfectly for all kinds of needs.
This moving company has an excellent team of professionals who make sure to give you the best moving experience with customer happiness and satisfaction as their main goals. These professionals are well trained and equipped to use tools and appliances that make transitioning into a new space quicker and easier for both you and the company. Hiring All Over Movers is going to be a good idea if you know what you want and would like a smooth moving experience.
Website: www.allovermoversokc.com
Contact Number: 405-265-7559
Address: 13601 N Santa Fe Ave, Oklahoma City 73114
Ratings: Google – 4.1/5, Angi – 4.3/5
Services Offered
Residential moves
Commercial moves
Mini moves
Cleaning services
Packing supplies and services
Military moves
Corporate transfers
Lump-sum relocation
Material supplies
Estate services
Retirement home moves
Freight services
Same day moves
Move-in and move-out cleaning
In-house moves
Pros
Excellent communication skills and professionalism are displayed by every member of the company
All kinds of moving and packing services are available
Same-day moving services are also available
Cons
See Also: Best Moving Companies In Philadelphia
Ace Moving & Storage, LLC
One of the oldest companies in the state, Ace Moving & Storage, LLC is a moving company that was established in 1927 and has been providing plenty of moving services to clients since. It's a family-owned local business that serves the Oklahoma City and Tulsa areas. Ace Moving & Storage provides long-distance, local, commercial, and residential moving services regardless of the size of the move. They have a team of professional movers that have the training and also the ability to make your move as easygoing as possible.
Ace Moving And Storage will ensure that your move is planned in a systematic manner and you get the best of best services and moving experience. They also have excellent packing and unpacking services that are great to avail of in case you need an extra set of hands to help you. Logistics and transportation services are also provided by the company to ensure that your belongings reach safely to their new home. So no matter the kind of move or the size of the move, you're assured that the move is going to be smooth with Ace Moving & Storage, LLC.
Website: www.aceatlas.com
Contact Number: 405-672-4425
Address: 1700 S Eastern Ave, Oklahoma City 73129
Ratings: Google – 4.5/5, Angi – 4.3/5
Services Offered
Corporate relocation
Local and long-distance moves
Commercial moves
Residential moves
Logistics and storage services
Warehouse moving
Military moves
Pros
Have offices and services in all of Oklahoma state.
The company has a licensed team and all employees are background-checked
Provide trailer tracking and online shipping tracking
Cons
How Much Does It Cost To Hire Movers In Oklahoma City?
Hiring movers does not come cheap no matter where you live. Oklahoma City is not an exception, but you do have ample moving companies that provide a wide range of budget-friendly as well as premium moving services. On average, hiring movers in Oklahoma City will cost you anywhere between $300 and $6,200. This range could go higher or even lower depending on various factors that affect your moving process.
The size, distance, timing of your move, and the services you need would majorly influence your total moving costs. Make sure you ask at least three moving companies for their estimates before you make your decision.
Summing Up
The main purpose of reaching out to a moving company is to take the moving stress off your shoulders. But things could quickly go downhill if you don't find the right movers. Here's when all of the companies mentioned above can help you out. These are all reliable, trustworthy, and reputable companies in Oklahoma City that provide some great moving services. If you're interested in any of the ones mentioned above, make sure you take a closer look and hire them as and when you need them.
FAQs on Best Moving Companies in Oklahoma City
What Is The Most Reputable Moving Company In Oklahoma City?
Thunder Moving, 2 Fellas & A Big Vehicle Moving Company, Bigger Better Movers, and Ace Moving & Storage are some of the most reputable moving companies that are based in Oklahoma City. All these companies provide a wide range of moving services to take care of all unique requirements that you might have.
What Is Considered A Long-Distance Move?
A long-distance move is also known as long-haul moving. For most moving companies, a long-distance move is anything that goes beyond 400 miles. If your move is anything beyond that distance, it's considered to be a long-haul move.
See Also: 10 Largest Cities in Texas
What Is The Cheapest Way To Move My Stuff?
Moving can be really expensive and the only sensible way to cut down on those moving expenses is by taking over the move all by yourself. You can ask your friends and family to help you with the chores and plan the entire process well in advance. If that's not the most feasible, you can hire only specific moving services that you can't manage by yourself instead of availing of a full-service move package.
Enter your information
Almost done!
Enter your information to view your quote.
Your information is safe with us. By using this service, you agree to receive email communications solely regarding your relocation process