How to Pack a TV for Moving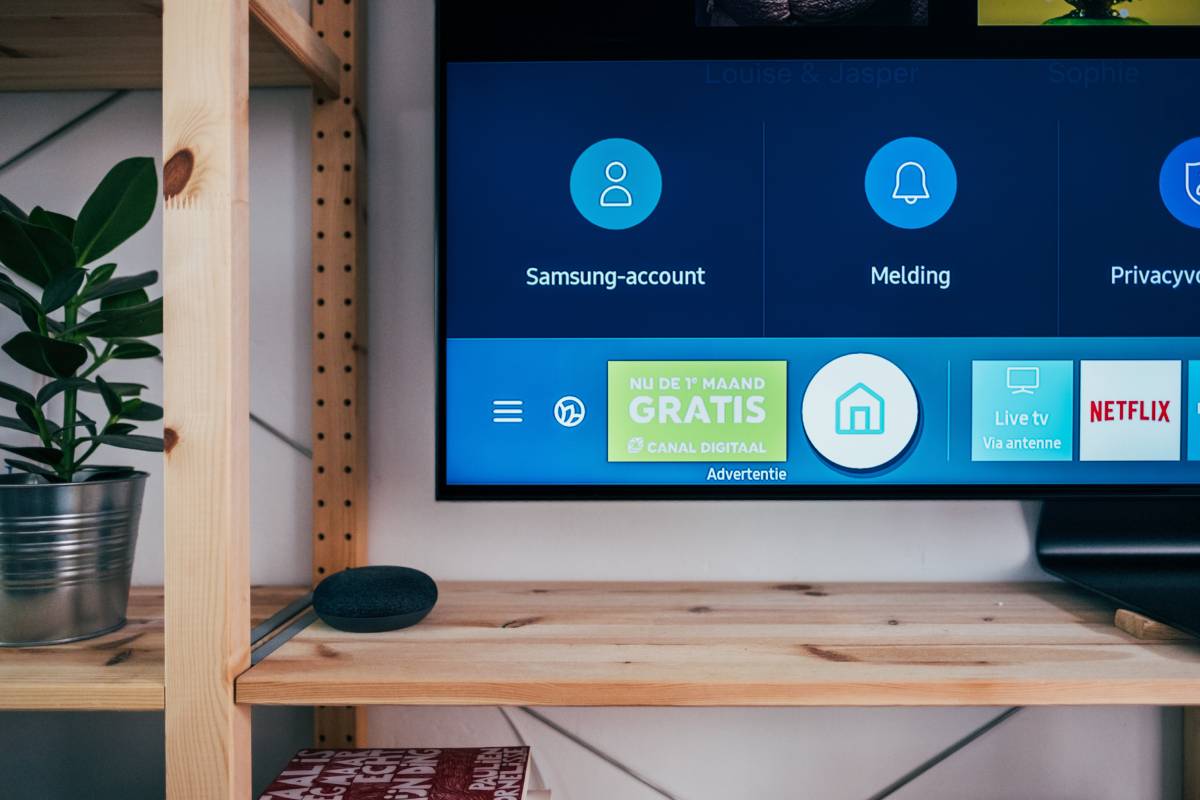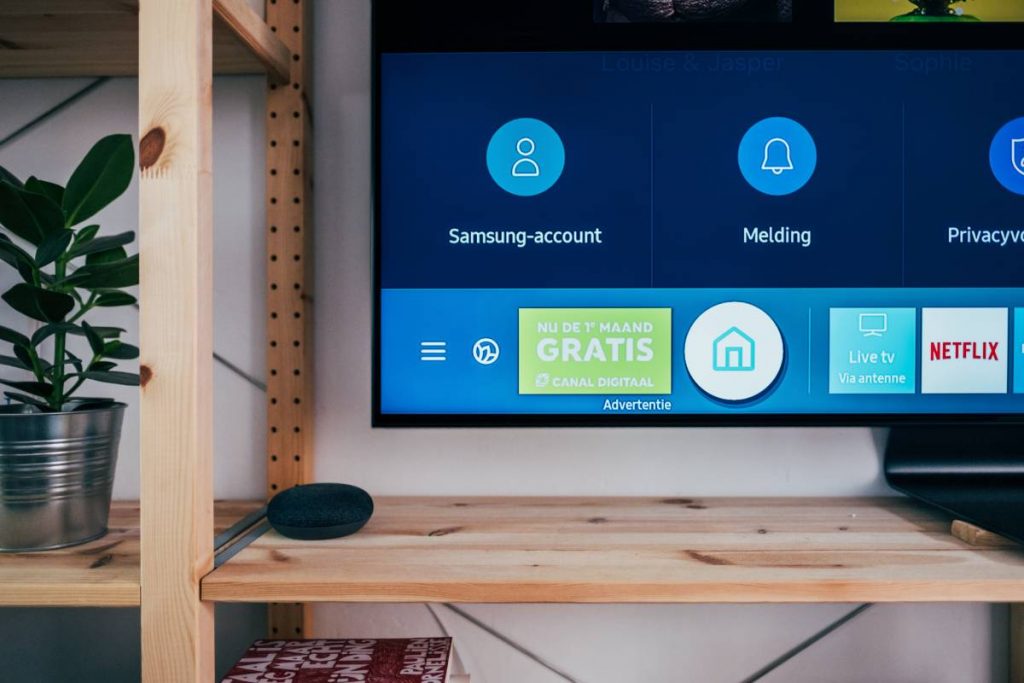 The TV may be termed an "Idiot Box," but no one can doubt its significance. Mobiles and laptops have come today, but TV has been a source of entertainment and information for many decades now. That's why TV has become an integral part of household and people's life.
Even when you see a house without a TV, you will straight away sense that something is missing in this apartment. So, while making a move, you will probably consider taking your TV with you to avoid your new house with awkward empty spaces. But the thing is that packing and moving TV is not an easy job at all.
When you feel like you can't do everything to protect your valuable possessions like a TV, it may be a good idea to seek the advice of a professional. But then you will also have to pay for their work. In this blog, we will understand the different steps you should take to move the TV in the safest manner possible.
If you don't want to spend a single penny on these professionals, you can always make the move on your own. Whatever you do, don't just throw your TV in the backseat storage of your car and call it a day! By the way, it's not that hard, but it does necessarily require a few extra steps.
Nowadays, everyone has a flat-screen TV which is very fragile. These TVs are very difficult to move, and a small mistake can easily break them. You will have to take several precautions to ensure that your flat-screen TV arrives in one piece and turns on when you connect it to the cable at your new place. In this blog post, we will guide you on packing and transporting a flat-screen TV when moving.
Preparations
Most of us often consider TV the last item to be packed as it's the only source of entertainment available during the tedious process of packing and moving. And that makes packing TV a rush job. We would rather recommend you start packing large items, especially those which are very delicate at an earlier stage. Certainly, even in these dire circumstances, there are some precautions you can take if you want to avoid any damage and possible future materialistic losses during the move.
Find the Original Box
If you can, find the original box in which your TV came when you bought it because these boxes are perfectly designed for the particular TV so they can be shifted from one place to another.
The box with the thermocol casing would be perfect, as your TV will fit superbly in it. Also, these boxes are almost the same size as a TV, allowing you space while transporting and storing.
Suppose you have kept the box then, great! If not, you can ask someone who has just bought a new TV. Or else you can visit the shop from where you have bought your TV and ask them if they have any extra boxes.
If you are lucky enough to get a TV box of a perfect size, make sure you tape the box properly from all sides so it won't get open during the transport. Avoid packing chords, screws, base, and mounts with the TV in the box.
Also Read: How to Use Moving Blankets
Thinks to Consider Before Packing
First things first, you have to label every slot on the back of the TV. This will help you figure out which cables go where when setting your TV up in the new apartment. If you find labeling too tiring, you can simply click pictures of the TV back when cables are attached.
If you have one box for the TV, try keeping other TV parts in a separate box. That's because they might move inside the box while transporting and cause your TV damage.
If your TV is mounted on the wall, try to remove it very attentively. Your TV might have never been removed from the mounting socket for years. Refer to the TV manual and try to detach it from the mount. The screws might have got fixed tightly, maybe due to the rust. If you find it difficult to detach, try to take help from professionals.
Call your cable or network provider a few weeks before your move to cancel service at your present home and start service at your new place. So, when you're ready to take a break from unpacking, you can immediately start your fave channels on the TV. If you are relocating to an area that is not functioning by your current provider, then you have to find a new provider and purchase any necessary subscription. If you have a smart TV, you will also require internet access.
Last but not least, gather every essential you need to pack your TV. Essentials like foam padding, cushioning, plastic wrap, tape, bubble wrap, thick cardboard box, Tv cover, and maybe a large pizza.
Also Read: How to Pack Floor Lamps for Moving
Packing
Now that you have done with the preparation Let's get towards packing. Collect every essential near you and start layering them in the right size and shape. Your priority is to protect your TV screen from scratches and dents.
Firstly, put a TV cover on your TV as soon as it is removed from the mount. Shifting dust and dirt can scratch the display or clog the internal electronics. Before packing your TV, make sure you wipe it down with a soft, dry cloth. Also, refer to the TV manual for further cleaning instructions.
Depending on what you have, try to cover your TV. You can use plastic or bubble wrap to envelope the TV, which is already covered with a TV cover. After covering it with plastic, try wrapping the TV with a blanket and securing it with a small rope or bungee cord. This will protect your TV from frequent hits while transporting. Avoid using blankets with buttons and zippers that could scratch the TV screen.
Once the TV is wrapped, keep it upright. Placing your TV horizontally will increase the risk of getting it damaged. So always try to keep a flat-panel TV vertical when moving or storing. Avoid putting pressure on the compact glass, which could cause extensive damage. When kept flat, the latest plasma TVs sustain the most damage because they contain 2 levels of glass screens levels that can be both heavy and fragile, which is a significant danger while transporting.
While shifting the TV in a car or a truck, make sure the TV will not move inside the box. Use extra cushioning and fill the gap in the box with foams so that nothing moves inside. Close the box and apply duct tape to all sides after placing the TV and wrapping it in the blanket. Classify the box with words like 'caution,' 'fragile,' 'breakable,' and so on, so the movers know they have to handle it properly.
Also Read: How to Pack a Pod | Will Movers Move Swing Sets
Transporting
Your moving can turn into an adventure, especially if you carry bulky and delicate items with you in your car. Ensure all electrical cords are taped to the back of the TV to prevent them from becoming entangled in anything in the car. Place the TV on the backseat of the car upright. Better tie the TV package to the sit, so it doesn't move while driving.
If not a car, you rent a moving truck to move your TV. Moving TV in a truck will require extra care. That's because your TV will not be the only thing that will be stored in the truck. If only your Tv is placed perfectly where nothing will trash on it, then only your TV will be transferred safely.
Also Read: How Much Does it Cost to Hire a Moving Truck?
While moving the TV box in a truck, make sure that you keep it upright and fixed between sturdy flat items like the mattress, back of the sofa, or bed. If your TV is placed between these items, it will have fewer chances of getting a dent or pierce on it.
Please do not place the TV box on top of anything that could cause it to fall. In addition, don't place anything heavy on top of the TV box. If you hire moving services, let them know which box contains a television to protect it in the truck adequately.
Always check dangerous road obstacles. Whether the route is through a staircase, footpath, or highway, eliminate every possible obstacle in the way. For example, if you're considering moving during the cold season and the weather gets unclear, it's critical to clear your pathways of any snow or ice to make sure no one is hurt, and nothing gets broken.
Also Read: How to Pack Your Car When Moving
Unpacking
Don't hurry! Your 99% of the mission will get accomplished, but still, it is not finished. During unpacking, too, you have to stay extra careful. You can't just rip it out of the box and start setting it.
When you settle into your new house, take the TV out of the packed box and let it adjust to the surrounding temperature before mounting it on the wall and turning it on. You can gather the cable, components, and the picture you took of the back of the TV during this particular time.
Also, make sure you unpack your TV first, as soon as it arrives, so that everyone knows it's the TV and nothing occurs to it when you shift other bulky boxes and furniture into the house. Once removed from the box me sure it stays upright against the flat surface, most preferably the wall.
I hope this blog will help you pack and move your TV efficiently. Moving is always stressful, and if you are moving with such extensive and delicate things, it becomes more challenging. If you have any doubt regarding moving, you can always ask us in the comment section below; we will be more than happy to solve them.
Also Read: Most Trusted Long Distances Movers in the USA
FAQs
How can I move my TV without a box?
If you have already tried enough, but you have not found an appropriate box in which you can move your TV… you can do it without a box. Wrap your TV with at least two blankets. Make sure you place your TV in a safe place while transporting and storing it.
Can you lay a flat-screen TV down to move it?
We would never recommend you to move your flat-screen TV while laying it down. Laying the TV down for a few minutes is fine, but never transport the TV in this position. Any bumps or sudden movement from the car could seriously damage your LED TV screen if you lay it flat for travel.
How do you transport an 82-inch TV?
No matter what size your TV is, it can always be transported. As long as your TV is standing upright and if you make sure it does not fall and bounce while transporting, you can easily transport an 82inch TV. Just for the 82-inch TV, you might need a bigger box or a larger blanket.
Is it worth shipping a TV?
If you want to ship it, ensure it is well packed. Accidents happen despite their best efforts to avoid causing further damage. A harsh winter climate can damage LCD TVs, so do not ship if temperatures are expected to fall below zero anywhere along the route. The original packaging is preferable, but simply try to protect it well.
How expensive is it to ship a TV?
The average cost of shipping a television in North America is $2.57 per mile for deliveries less than 100 kilometers and $0.34 per mile for deliveries less than 1000 kilometers.
How do you transport a 65-inch TV in a car?
Avoid tying the TV on the roof of the car; that's possibly not a good way of transporting it. If you can manage to keep the TV (packed in the box) inside the car that is too intact and upright, then you can surely transport 65-inch TV in a car.
Can we send the TV in cargo?
Cargos are usually meant for shipping heavy and sturdy items. We don't think cargos will accept TV shipping because they cannot guarantee handling damage. If they allow you to ship a TV, they might ask you to pay for it. Paying someone who does not ensure safety will be a waste of money. So, we would personally not suggest you send a TV in the cargo.
Also Read: How to Move a Refrigerator
Enter your information
Almost done!
Enter your information to view your quote.
Your information is safe with us. By using this service, you agree to receive email communications solely regarding your relocation process