Moving From Georgia To Florida – A Detailed Guide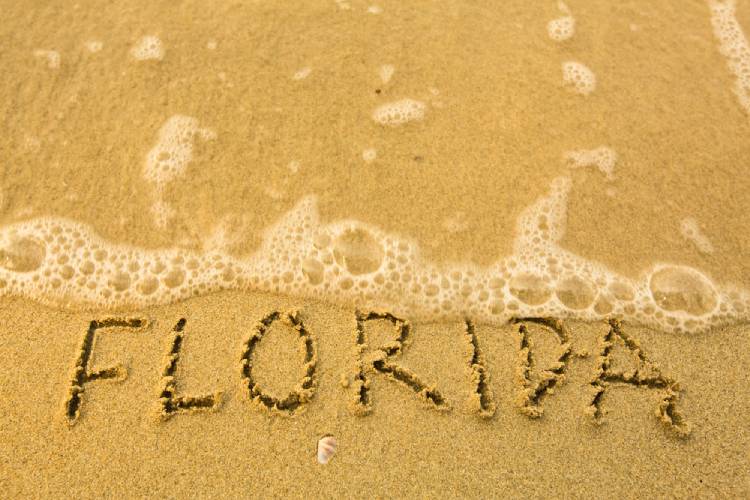 Georgia is a beautiful, warm place with a diverse culture, great education, and a thriving craft beer scene. However, after living in Georgia for a few years, you can get tired of the heavy traffic, expensive healthcare, and high crime rates. If you're looking down south and planning to move to Florida, you're in for a great time.
Moving from Georgia to Florida won't be a drastic change for you because the weather, beaches, and communities are almost similar. If you're planning to move from Georgia to Florida, here's a detailed guide about how Florida is different from Georgia.
Weather
The weather in Georgia is warm and partly cloudy year-round. Compared to that, the weather of Florida is a little hotter and more humid. However, there's a very small difference and you'll get used to the weather in no time. Summers in Georgia see an average temperature of 90°F, whereas in Florida, the summer temperatures can climb up to 95°F.
The winters in Georgia are short and mild with temperatures falling to 50°F. If you're from the northern part of Georgia, you must've seen hints of snow in your backyard. When moving to Florida, you'll feel the winters warming up a bit with the average temperature being 65°F. It's mostly sunny and warm on winter days but you'll experience a slight chill on winter nights.
When you're moving from Georgia to Florida, you're going to miss Georgia's spring. The lovely Georgia spring weather is perfect for having outdoor picnics and long drives. Though warmer, Florida's spring is pleasant too, with temperatures ranging between 70°F to 80°F. From kayaking and biking to swimming in the freshwater springs, there are a ton of things that make Florida's spring special.
If you love hiking amongst the foliage in Georgia's fall, you'll lose out on this experience in Florida. Florida's fall season is not as colorful as Georgia's but you do get to experience fall in the northern parts of the state. You also get to experience many fall festivals in Florida!
Cost Of Living
According to BestPlaces, the cost of living in Florida is 102.8 which is slightly above the national average (of 100) but in spite of that, it's pretty affordable to lead a quality life in this southern state. According to mylifeelsewhere.com, the state of Georgia is 3.0% more expensive than Florida. This means you'll be saving more on living expenses in Florida than in Georgia.
Buying A House
Owning a home in Florida is expensive as compared to owning one in Georgia because of Florida's overpriced homes. Georgia's mortgage rates are also quite low at 2.38% for a 15-year mortgage. As compared to that, the mortgage rates in Florida are 2.91% for a 15-year mortgage, which is slightly higher than that in Georgia.
The statistics make it clear that Georgia's housing market is affordable as compared to Florida's. On top of that, Florida's real estate prices don't seem to be cooling down in the coming months. But hey, that doesn't mean you shouldn't dream of buying a home in the Sunshine State!
If you're earning well or have enough savings, go ahead and buy a home in Florida because it's a great investment! Since Florida real estate prices are rising, there's a good return on investment on properties in the state. Here's a table with data from Zillow that compares the median home value in both states.
See Also: Things to Buy for a New House
| | | |
| --- | --- | --- |
| | Georgia | Florida |
| Median Home Value | $297,662 | $356,349 |
Renting A House
Renting a house in Florida is pricey, especially as you go down towards South Florida. This is because of the scarcity of land, high construction costs, and increasing demand. But renting can be affordable in the rest of the state! Of course, the properties facing the beaches can be expensive; best to keep it for the vacationers!
When moving from Georgia, the shift in rent rates can be heavy on your pocket. However, you'll do fine with enough savings lined up. Add to that the good employment opportunities the state offers, and in no time you'll be capable of renting a place in Florida. The table below shows a comparison of rent rates in both states with data from Best places.
| | | | |
| --- | --- | --- | --- |
| City | 1 Bedroom | 2 Bedroom | 3 Bedroom |
| Georgia | $1,831 | $2,388 | $2,884 |
| Florida | $1,749 | $2,168 | $2,605 |
See Also: Georgia DMV Change of Address
Taxes
When you move from Georgia to Florida, the increase in tax rates can be a concern. The sales tax in Georgia is 4% while that in Florida is 6%. There's also a county tax in some counties in Florida. This can come as a burden if you're making larger purchases after moving to Florida.
Property taxes in Georgia are 0.87% while those in Florida are 0.98%. Now, the statistics might make you feel like Florida property taxes are high. But in fact, they're slightly low as compared to the US average of 1.08%! If this still looks expensive to you, don't worry, because there's a homestead exemption on property taxes for all Floridians!
If the high sales tax and property tax of Florida dampened your mood, here's some good news—there's no personal income tax in Florida! Yes, while Georgia has a 5.75% income tax, Florida is one of the nine US states with no tax on personal income. There's also no tax on shares, gifts, and inheritances in Florida. Cheers! You've more money coming your way after moving to Florida!
Expenses
You need to budget your expenses and relook at your finances when starting a new life. The cost of living of Georgia is 93.4, which is lower than the national average of 100. When you move to Florida, your living expenses will increase because the cost of living in Florida is 2% higher than the national average. Thankfully, this is a marginal increase, so you don't need to worry too much!
You'll be spending regularly on utilities like electricity, water, heating, etc., which is why knowing their costs is crucial. The cost of all these utilities is $171 in Florida. You'll also need a speedy internet connection at your home; keep aside $77 for this expense.
A gallon of milk will cost you $3, a loaf of bread will cost you $2.8 and a dozen eggs cost you $2 in Florida. Now that sorts out your breakfast, but what about meals? If you want to eat outside in Florida, the cost of one meal at an inexpensive restaurant is $17. If you're someone who loves cooking at home, you obviously need to stock up your groceries. The cost of groceries in Florida as compared to the US average is 102.8, which is a bit higher than the rest of the nation.
Accounting for expenses doesn't end at utilities and food; you also need to keep healthcare expenses in mind so that uninvited diseases or accidents don't weaken your finances. A major health care insurance plan in Florida can cost you around $467 per person. If you have a pet, the average cost of a one-time vet visit will be $50. But do account for more in case your pet is older or has pre-existing illnesses.
Crime Rate
While moving to a new place, the crime rate is one of the important factors that you need to consider. It's primary to think about the safety of your family and yourself. When you compare the crime rates of Georgia and Florida, Florida is the safer of the two. That's because according to Neighborhoodscout, the crime rate of Georgia is 24.07 and that of Florida is 21.73.
You also need to stay safe from violent crimes like murders, robberies, assaults, and rapes. For that, let's cast a glance at the violent crime rates of the two states. The violent crime rate of Georgia is 4 while that of Florida is 3.87. Florida's violent crime rate is below the US median of 4, so you're comparatively safer!
Looking at property crimes like burglaries and thefts, Florida is safe in this regard too. The property crime rate of Georgia is 20.07 and that of Florida is 17.85, which clearly shows us that Florida is safer than Georgia. Safety is that much more assured when you move to a safe neighborhood in Florida like Niceville, Weston, Parkland, Sebastian, Marco Island, North Palm Beach, Oviedo, etc.
Economy And Employment Opportunities
If we were to compare the economic states of Georgia and Florida, we'd say that Florida is doing much better than Georgia. That's because the 2020 GDP of Florida was $1 trillion while that of Georgia was only $622 billion. There's not much of a difference between the employment rate and median household income in both states. But the job market in Florida is projected to grow by 3.23% in the next ten years which is higher than the US average of 1.18%.
Florida's main industries are tourism, agriculture, real estate, and construction. The top occupations in Florida are registered nurses, retail salespersons, customer service representatives, cooks, and janitors. If you're interested in any of these occupations, then Florida is the right place for you!
The biggest employers in Florida are SFN Group, Jabil, Publix Supermarkets, Darden Restaurants, and Navarro Discount Pharmacies. These employers create many jobs for the residents of Florida. With the increase in tourism, there has also been an increase in job opportunities in the hospitality sector. The table below shows you what the average income per year for residents of both states looks like, so you can gauge the differences that much more accurately.
| | | |
| --- | --- | --- |
| | Georgia | Florida |
| Average Income Per Year | $71,000 | $64,000 |
According to the US Census Bureau, the unemployment rate in Florida is 3.5% which is slightly lower than the US median of 3.8%. The good news is that this rate is projected to decrease in the next ten years. As far as job security is concerned, you'll be safe in Florida because it's a right-to-work state. That means employees can't be forced to join or not join a union.
Education
Florida is better in terms of education as compared to Georgia on many grounds. Georgia ranks 13th in the nation for K-12 achievement while Florida comes on the third position. Florida's education system is great in terms of success and affordability. In terms of higher education, both states offer a great choice of colleges and universities. But when it comes to the quality of education, Florida's universities are better.
If you're moving to Florida with your family, your kids will be able to get a good education without you having to spend too much money. But of course, you should do your research before enrolling your child in a school or university. Here are some of the best school districts and universities in Florida to help you decide.
School Districts
St. Johns County School District
Sarasota County Public Schools
Okaloosa County School District
Clay County School District
Seminole County School District
Colleges And Universities
University of Florida
Florida Institute of Technology
Florida Atlantic University
Rollins College
Nova Southeastern University
See Also: How to Find a Good School When Moving
Traffic And Transportation
Both Georgia and Florida are advanced in terms of transportation, and the states have good connectivity between the main cities. The transit time in Georgia, however, is longer than in Florida. Atlanta in Georgia is the worst in terms of transportation because the average commute time to work is 53 minutes!
Georgia's largest cities are also prone to crazy road congestion. Florida's main cities are also not spared from traffic either, Jacksonville being the worst in terms of it. Florida's road congestion troubles are doubled in summers when snowbirds and tourists flock to the sunny state.
Zooming into Florida's transport systems, there are 131 public airports in Florida, and the state is well connected to the rest of the nation and the world. The main airports in Florida are Miami International Airport, Orlando International Airport, and Tampa International Airport. Amongst them, Orlando International Airport is the busiest one with over 50 million passengers traveling annually.
The railway system in Florida is also very good. Amtrak's Silver Star and Silver Meteor offer daily services to many cities in Florida. The bright side is that the transit time by rail is shorter than by road. But the problem with railways is that they're not as widespread as the roads, so you might have to travel a long distance to reach the station.
Florida also has a rapid transit system, and many commuters take the Miami Metrorail to work. The metro rail connects places like South Miami, Coral Gables, Brownsville, Liberty City, Hialeah, Medley, etc. The city of Orlando is connected by the SunRail commuter train. If you're moving to Tampa, you can depend on the Hillsborough Area Regional Transit Authority system for commutes.
Best Cities To Live In Florida
Naples
The city of Naples in eastern Florida is a part of Naples-Marco Island. If you shift to Naples, you can be assured of great views and locations since you have the Bay of Naples on the east and the Gulf of Mexico to the west. Naples is home to some of the wealthiest people in the US, and chances are you'll be sharing your fence with a millionaire!
There are many recreational activities to do in Naples; you can go fishing, dolphin spotting, golfing, etc. If you have a high income and lots of wealth, move to Naples already!
Population: 21,812
Median Home Value: $524,557
Monthly Median Rent: $2,032
Annual Median Household Income: $107,013
Port St. Lucie
With a long coastline on one side and wetlands on the other, Port St. Lucie is a beautiful place to call home. If you plan to retire in Port St. Lucie, it's a good idea because a third of the city's population is age 60 or older. To spend your time, visit one of the many golf courses or state parks here. You can go golfing any time of the year, that's how lovely the weather always is! The cost of living in Port St. Lucie is also not too high, which makes it an attractive choice for retirees as well as families.
Population: 204,851
Median Home Value: $357,935
Monthly Median Rent: $1,198
Annual Median Household Income: $60,587
Orlando
The city of Orlando is ideal for those planning to start a family because of the educational institutions, kids' recreational activities, and natural attractions. You can spend your family weekend outings at Walt Disney World, Universal Studios, or SeaWorld!
The city offers a lot to young professionals as well, with a vibrant nightlife, plenty of shopping, and top-rated restaurants. If you're moving to Orlando with your family, you'll be happy to know that the public schools here are some of the best in Florida.
Population: 307,573
Median Home Value: $345,541
Monthly Median Rent: $1,733
Annual Median Household Income: $51,757
See Also: Moving to Orlando – Relocation Guide for 2022
Fort Walton Beach
Fort Walton Beach is a quaint coastal city that gives you the vibe of a small town while providing opportunities like a big city. Buying a house in this city is affordable which is why many young professionals choose to move here. You have several options to buy or rent a home, from low-maintenance condos to expansive estates.
The best part about living in Fort Walton Beach is its proximity to business districts like Uptown Station and Downtown Fort Walton Beach. There are several ways to spend your weekends in this city like playing mini-golf or going cocktail tasting!
Population: 22,084
Median Home Value: $316,261
Monthly Median Rent: $1,429
Annual Median Household Income: $54,330
Cost Of Moving From Georgia To Florida
When you're moving from Georgia to Florida, you need to account for mover fees, rental truck fees, and the cost of gas. But since Georgia and Florida are right next to each other, you save on the miles your belongings will cover. If you're moving a one-bedroom apartment from Georgia to Florida, it'll cost you somewhere between $1,450 to $2,455. Your move gets cheaper if you rent a moving container and do the packing, loading, and unloading bit yourself. In case you go with this option, it'll cost you around $1,027- $1,386.
Summing Up
When you move from one state to another, the change in climate, the standard of living, and quality of life can make you miss your old home. But that won't happen when you move from Georgia to Florida, since both states have warm weather, long coastlines, and close-knitted communities. Florida is welcoming towards young adults, families, and retirees. The only thing that can come to bug you are the snakes, alligators, and large bugs in the state.
FAQs On Moving From Georgia To Florida
Should I Move From Georgia To Florida?
If you want to move closer to your family, need a change of job, or want to experience the excitement of living in Florida, moving to Florida is a good idea. Florida has many employment opportunities and higher personal incomes which can help you grow. So yes, it's a good idea to make this move!
See Also: Moving From Michigan To Florida – A Detailed Guide
What Is The Cost Of Moving From Georgia To Florida?
It costs around $1,450-$2,455 to move a one-bedroom apartment from Georgia to Florida. On the other hand, it costs $1,027-$1,386 to move if you hire a moving container. The cost of moving also depends on the distance your belongings will cover.
What Is The Weather Like In Florida?
The weather in Florida is a mix of humid subtropical and tropical climates. The state experiences hot and humid summers, and short, mild to cool winters. The summers can get dry and long at times while you can expect the winters to get wet sometimes.
What Are Some Good Cities To Live In Florida?
Some of the best cities to live in in Florida are Orlando, Tampa, Miami, and Jacksonville. These cities offer a mix of opportunities for young adults, families, and retirees.
Enter your information
Almost done!
Enter your information to view your quote.
Your information is safe with us. By using this service, you agree to receive email communications solely regarding your relocation process