How to Pack a Pod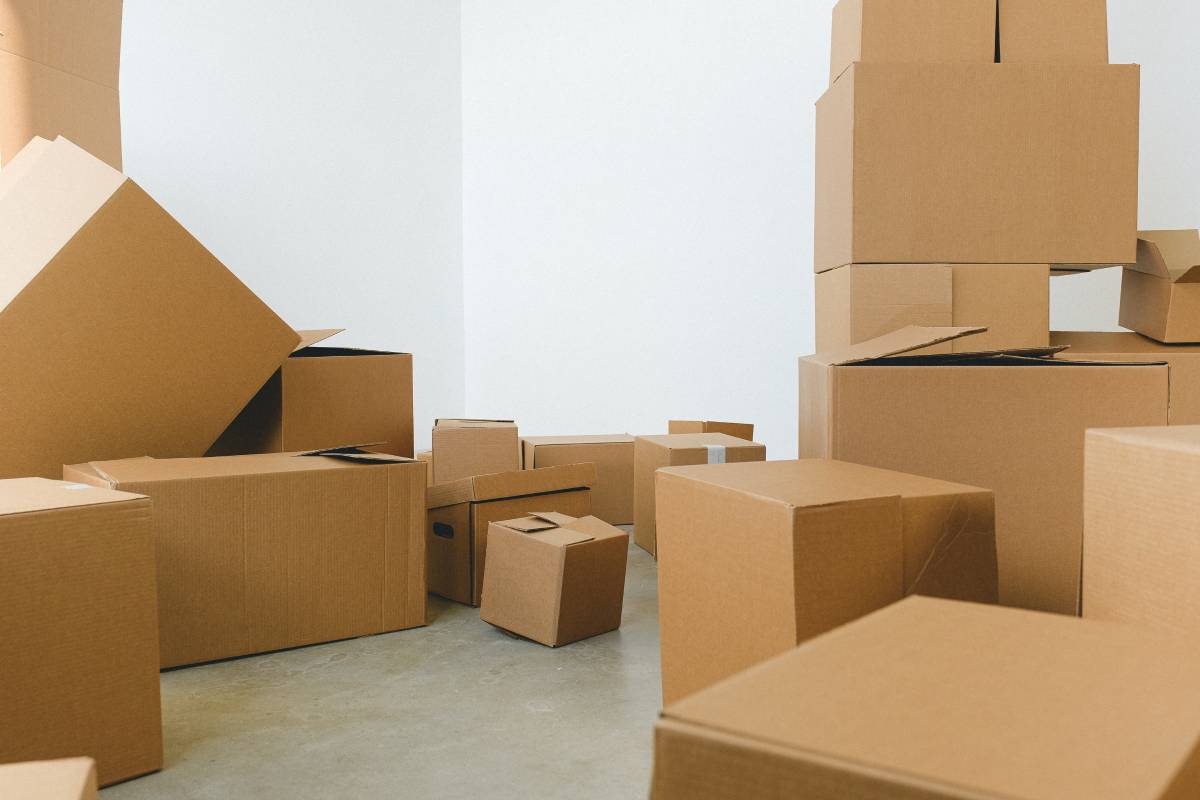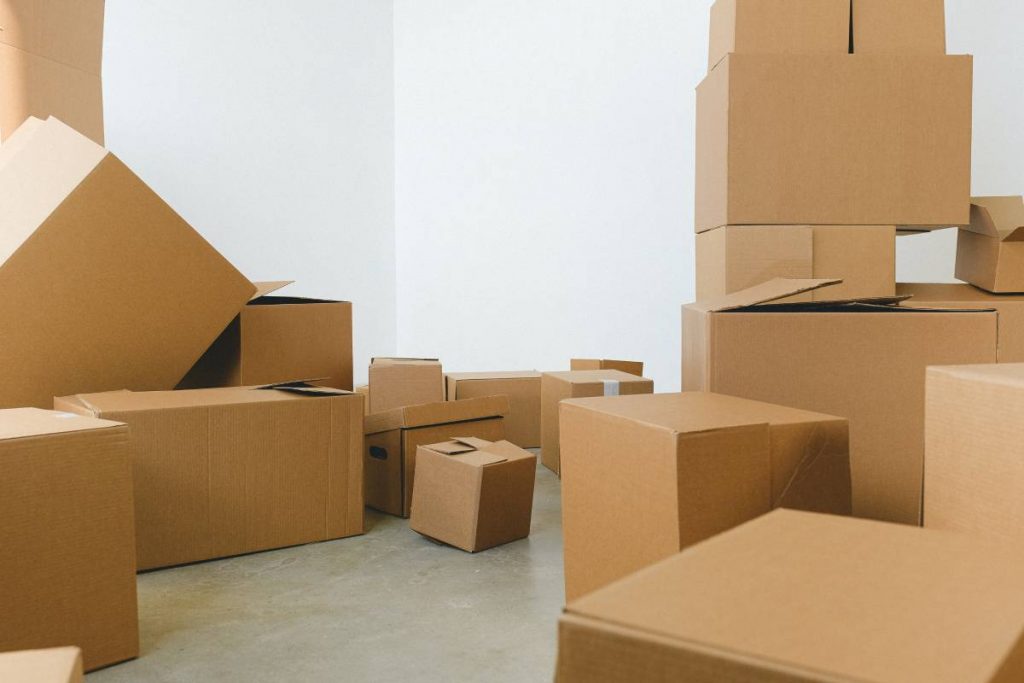 Moving is always stressful, even when you do it the easy way and instead of using boxes and packing tape, use moving pods. Moving pods can be moved at your own pace instead of in a hurry when you move out. Pods are convenient to use, they contain everything that needs to be packed in them and can be delivered directly to your new home, and you don't have to lift heavy boxes. Packing pods, however, can be stressful on its own. Luckily it is an easy task if you know what to do, and keep in mind these few simple rules on packing a pod.
Plan it!
Plan your move for your pods. You have 2-30 days to pack a pod, so be sure you have time and money for your moving day. That way, you will not be forced to go over budget on packing material, renting a truck, or anything else that might lead to a delay on a moving day.
Please clean up your things before you pack them in the pod. Cleaning your things will make it easier to pack them and leave you with more space in the pod.
Don't overfill your pods! If possible, don't fill up the pod until it is full; leave a little bit of room for those extra items that might come in handy later on.
Label every single box! Make sure you label them with a sharpie and put the same number on both sides of the box. This way, it will be easier to find what you're looking for when they get to your new home.
Don't pack breakables! You know – glassware, dishes, porcelain, etc. Don't take any risks, and don't pack any items that might break during the journey on a moving pod.
Also Read: How to Pack Floor Lamps for Moving
How to pack a pod for the first time
Before packing anything, make sure the pod is clean and empty. Anything already inside will have to be removed before you can fill it up with anything else.
Ensure all items are properly packed, so nothing moves around during the move. Fill any space with folded clothes, towels, or soft pillows wrapped in a plastic bag to keep them from getting dusty.
Don't forget to use the space at the bottom of the pod as well, since that is where most people tend to overlook when packing it.
If there are any empty boxes inside your moving pod, make sure they're packed properly. The last thing you want is for them to topple over and start a domino effect on your packed items.
Also Read: How to Use Packing Paper for Moving
What to pack in your pod?
When it comes to items, think practically. While you can pack anything in a pod if you want to, some things might be better off in a box or storage for your move.
Look around and see if there's anything else you could use instead of putting it inside the pod, especially heavy stuff like books and glassware that could break.
The best thing you can do is pack them in a large plastic bag and tightly tie them shut when it comes to clothes. Fill them as much as possible without breaking or tearing the bag since even a small tear will be an issue for your movers, who will have to repack everything because of it.
After you've packed everything, don't forget to seal the pod. A tight seal will keep your items safe and sound inside them. Use strong packing tape to secure the lid tightly on top of the box, so it doesn't open during the move. If there are any weak spots in your pod's bottom where water might leak through, consider putting a folded towel underneath it to keep your clothes and anything else inside dry during the ride.
Moving pods are great for people who pay relocation companies or movers to do their moving for them, but they aren't necessary, and you'll most likely be able to move by yourself without having to hire anyone to help you. Always remember that these containers are not that cheap, so treat them with care both when you are packing your pod and when it's being transported to its new home.
Also Read: How to Use Moving Blankets
Tips for packing a pod
There are some simple rules to keep in mind while you're packing your moving pod.
Do's
Pack your clothes tightly and wrap them in plastic bags before filling them inside the pod. Ensure there is no space left unfilled because every inch counts when you're packing a pod—pack heavy items on the bottom and lighter stuff towards the top where it's easier to reach.
Pack small items into larger ones and tightly tie them shut to keep them from shifting during the move.
Don't's
Don't pack your pod to the brim or put too much in it. You can break or rip open a moving pod if you overfill it and pay an early penalty for items that were packed too tightly on top of each other without enough room to breathe. Don't use any boxes as storage space for your belongings. If you have some, put them inside the pod instead of on top of your items to keep things from shifting.
Don't pack liquids in a moving pod. If something leaks, it will ruin everything inside.
How to unpack a pod?
Before unpacking your belongings, make sure you open up the pod in a controlled environment where nothing is light enough to be knocked over.
Start with removing your clothes and putting them away one by one, so they don't get wrinkled or crushed. When unloading it, leave the heavier stuff for last.
Unpack boxes first and save the smaller items for last. That way, you can leave them inside their boxes and stack them in an organized fashion, so it's easier to find what you're looking for when unpacking them.
Don't forget to take inventory of your belongings before you put everything away, because if something is missing or broken, there will be a record of what it was.
When you're done unpacking, leave the pod somewhere else in your house if you don't want to pay for storage indefinitely. Finding a spot for it can be difficult since so many things might come up if you have limited space, but try buying shelving units or racks to turn surfaces into storage spaces where you can leave your pod when you're done with it.
If you prefer to keep it outside, make sure that there are no chemicals nearby that might leak through or ruin your pod, and move if the spot is not protected from rain.
After you've moved, make sure there are no stains left on your carpet where the pod was sitting since they can be hard to get rid of.
Also Read: How to Move a Mattress
Moving tips for people who are using pods
If you're using a moving pod to transport your belongings, there are still some rules that you should follow to make sure nothing gets broken or dirty.
When packing your pod, try to put lighter items on the floor and stack heavier boxes towards the top, so it's easy to unload them when it comes time for unpacking.
Be careful with the ramps you're using to load and unload your pod because they can break if you're not careful.
If there are any stains on your carpet after the pod was removed, use a carpet cleaner to clean them before putting everything back in its place.
Moving from one house or apartment to another is a stressful event that requires a ton of preparation and coordination to go without a hitch. If you have any questions, contact the people handling your move for advice on how to pack up your pod. Armed with these tips, you'll be able to make sure everything you own gets where it's going safely, no matter how big or small your load is!
Also Read: How much are Pods?
Conclusion
When it comes to moving, using a pod can be a great way to transport your belongings without having to worry about them getting damaged. Don't forget to take inventory of what's inside the pod before you start unpacking so that you can easily find anything that might be missing or broken. And if you're using a pod for the first time, don't hesitate to ask for help from the professionals who are helping with your move! By following these simple tips, you can ensure that your move goes as smoothly as possible.
FAQ's
Can I trust moving pods?
Yes! Pods are just as secure as a truck and far more affordable, especially since they don't require long-term storage when you're finished using them.
What if something in my pod is damaged when it arrives at my new home?
If anything in your pod is broken or dirty when you unpack it, make a note of it so you can report the problem to your moving company. Many companies will cover any damages and cleaning costs as part of their service.
What if I don't want to pay for storage?
If you don't want to keep your pod in storage, you can always leave it somewhere safer for a short period before you unload it. Just make sure that the spot is protected from rain if you move it to avoid getting your belongings wet.
How can I get stains out of my carpet after the pod has been removed?
Contact someone who knows how to clean carpets for advice if you notice any stains on your carpet after the pod has been taken away. The professionals will be able to take care of any stains that might remain after your pod has been removed.
Also read: How to Protect Carpet from Movers
Is there anything I should know before using a moving pod?
Yes! Make sure you watch the pros carefully while they load and unload your pod so that nothing breaks or gets dirty during the move. Also, remember to take inventory of your pod's contents before you begin unpacking.
Do I need insurance to use a moving pod?
While it's not required, insuring your belongings before using a moving pod can help protect them along the way, especially if anything happens during transit or while they are stored in the pod. Professionals recommend taking photos of your belongings, so you have proof of what's inside the pod.
How do I avoid getting my carpet wet if it rains?
Disaster can strike during a move, so you should always take precautions to protect valuables or delicate items before transporting them in a pod. If you are moving in the spring or summer, ensure that your pod has a cover to protect any contents from moisture or rain.
Does the company I'm working with need to have insurance before using one of their pods?
Most companies will only ask for proof of their license and insurance after you've used the pod, but if they offer any additional services like moving or storage, they should have proof of their insurance before you use one of their pods.
Also Read: How to Report a Moving Scam
Enter your information
Almost done!
Enter your information to view your quote.
Your information is safe with us. By using this service, you agree to receive email communications solely regarding your relocation process