How much are PODS?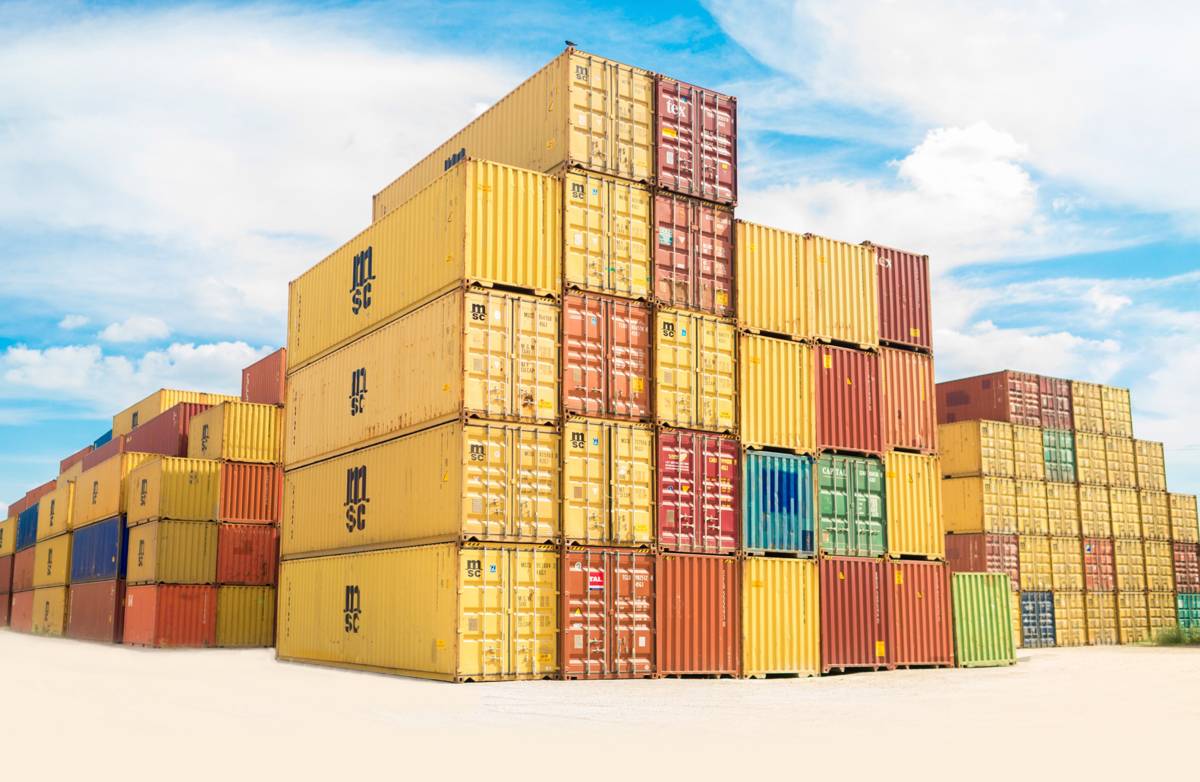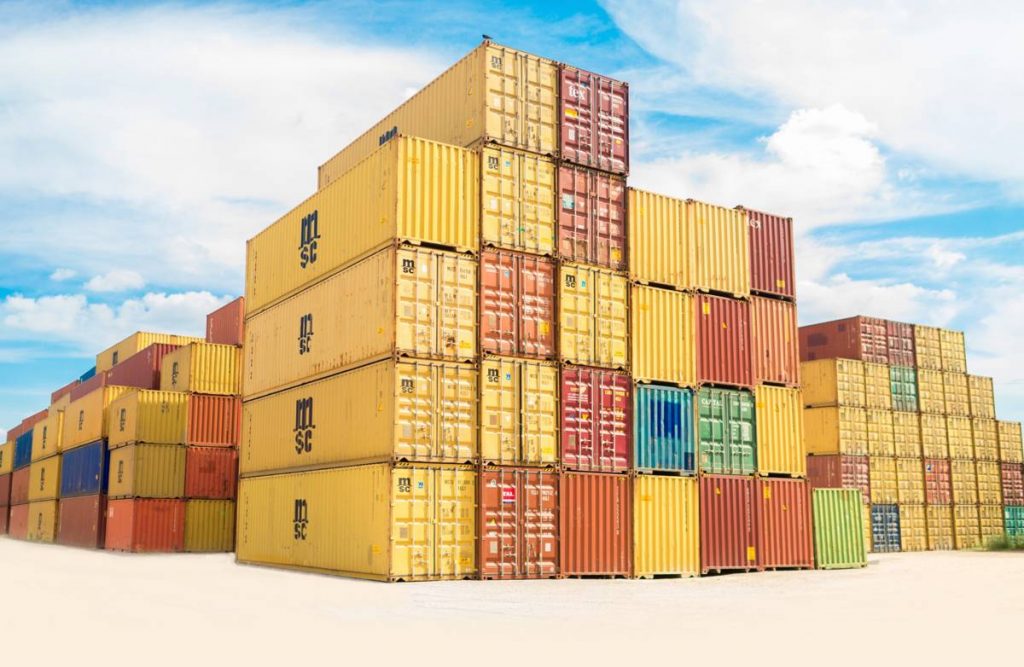 The lowdown on renting PODS and how it impacts your budget
With the rising cost of living across the US and people selling their homes for smaller, downsized, and more cost-effective options, several families and individuals find themselves migrating across the country with all their belongings in tow. Now, it can be overwhelming packing up your entire existence, putting it in different boxes, organizing it into categories, and then storing it until further notice. Whether this is a relocation or storage necessity, PODS offers efficient, experienced, and secure assistance in the process.
What are PODS?
Portable On-Demand Storage or PODS is a moving and storage company in the United States, providing moving and storage services and solutions to their customers since the early 90s. With storage pods of different sizes (7, 12, and 16 feet) made of steel, weather and impact resistance side paneling, key access, rolled up ramp-free ground level access, PODS ensures that your belongings are stored safely and efficiently. Whether you need to move your belongings or store them in a container for a while, the PODS team will facilitate the entire process, right from packing your things to loading and unloading them onto and from the storage container.
Also Read: How to Book a Moving Company
Advantages of renting PODS
PODS has been a very popular choice for Americans for many years. They are cost-effective because everything you need help with is taken care of by one company, from labor to packing materials to storage containers. The containers themselves are very secure, thanks to the impact and weather-resistant material they are built with. This ensures your belongings are safely stored under lock and key. You save money and time by not renting or buying a truck to move your things. The PODS team adjusts to your convenience and schedule and doesn't charge extra for this planning flexibility. All in all, PODS are a good investment if you want to move or store your belongings efficiently and without stress.
How much do they cost
Depending on the purpose of hiring PODS, different prices will be available. In order to understand how much you would have to pay for services by PODS, you need to first decide what you are renting a PODS container for. Then determine how long you will need it for, where it needs to be delivered and how big it should be. Choose the size you require and then set a date for the delivery of the container.
Renting PODS for moving: If you are renting a PODS container for moving your belongings from one location to another, then based on the size of the container, length of time the container is going to be in use, and distance it is going to be transported, you will be charged a fee. For a rough idea of what the costs should be, if you rent a PODS container for a local move, you should be charged anywhere between $250 and $800. If it's for a long-distance move, you can expect your bill to be approximately $500 to $7500.
Renting PODS for storage: If you are renting a PODS container just for storage, which will be placed either in your driveway or on your property, you will be charged based on the size of the container and for how long you plan to keep it. There will be a monthly fee for renting the container. PODS container costs start from $149 onwards for storage plus a delivery and pickup fee of about $75.
Also Read: Why Hiring Movers So Expensive?
Cost based on moving and storage container size
PODS containers are known for their solid build, secure lining, and ramp-free roll-up ground level access. While the final cost will involve more factors, the prices for hiring a PODS container are based on its size. The containers have a special price for the first month but are all charged $164.99 per month for the rest of the rental period. Delivery charges are extra, so whatever you spend on the size of the container, expect to pay $100 for delivery and another $100 for pickup.
7-foot Container: The 7-foot container is roughly measured as 7ft by 7ft by 8ft, with 385 cubic feet of storage space. This is a good pick for small volume moves like apartments, college dorms, or studios. Renting this container would cost about $165 for the first month.
12-foot Container: The 12-foot container is roughly measured as 12ft by 8ft by 8ft, with 689 cubic feet of storage space. The amount of packing space in this container is equivalent to that in a 15-foot long moving truck. This container is ideal for moving apartments or houses with two to three rooms. It could also be used for storage during house remodeling or renovations. Renting this container would amount to about $190 for the first month.
16-foot Container: The 16-foot container is roughly measured as 16ft by 8ft by 8ft, with 857 cubic feet of storage space. The parking space in this container can be compared to that in a 20-foot long moving truck. It is the popular choice for people who need to move houses with three or more bedrooms. It is also suitable for office relocations. Renting this container would cost about $200 for the first month.
Cost based on distance
The distance you plan to move the container also makes a difference in the final cost. Moving PODS containers over distances involve travel fees, fueling costs, and any city or state taxes or fees that may be mandatory.
Cost for moving locally: If you are planning to move your belongings locally, the cost of hiring a PODS container will be considerably cheaper than a long-distance move. This is because you will not be covering as much ground and therefore will not need a lot of fuel to reach the drop-off location. The final cost will include the size of the container, the amount of time (how many months) you will be using the container, and the distance you will be traveling, along with delivery and pickup of the container itself. So, for example, if you use a 12-foot container for a local move, you can expect to pay $190 for the first month (and $164.99 for subsequent months), along with $200 for delivery and pickup, as well as a charge of about $90 for moving the container to a new location. Other costs include hiring a padlock at $25, insurance that starts as low as $10 and can go as high as $450.
Cost for moving long-distance: Moving long-distance will have higher costs, as expected. So if you are planning an interstate move, you will have to consider fuel costs, travel fees, extra labor, the container size and quantity (if necessary), and any additional charges that come up. For example, if you plan to pack up a small apartment or single bedroom house, you can expect your cost for a long-distance move under 250 miles to range between $450 and $800 for the container. If you're moving cross country, expect your bill to reach between $2000 and $4000. For bigger houses with four or more bedrooms, your charges for a move under 250 miles would range from $900 to $2000. For longer distances, the cost would range between $5500 and $7600.
Also Read: Average Cost of Moving Companies
Factors determining PODS cost
You should always know what you are paying for. Understanding the breakup of a bill is imperative. Here is a closer look at the factors that decide how much you are going to be paying for PODS services.
Start and End locations: The availability of PODS services does differ from state to state and even county to county. So, where you begin and where you end makes a difference in the cost calculation. The PODS team will determine the final cost based on the zip codes of the start and end locations. These will give you an idea of how much it would cost.
Timing of your move: The time of the year you decide to hire PODS containers and movers also makes a difference. If you plan to move during the summer, you can expect prices to double since the demand for movers, packers, and containers will be at an all-time high. But if you want to cut costs and save money, you could be a little flexible in your moving date and choose a month that is off-season, possibly between September and February.
How far you are moving: The distance you travel while moving a PODS container will impact the amount of fuel you will require, the hours put in by the driver (if you aren't driving yourself), as well as travel fees.
How much stuff you have: Based on the quantity, size, and weight of your belongings, you will decide the size of the container you require. You may require more than one container and that, too, of a different size. Once you have decided how much space you need, your cost can be calculated.
Any add-ons you purchase: You may purchase additional services like insurance, padlocks for the containers, extra laborers, or packing materials. Using these add-ons will affect your final bill amount as well.
Also Read: How To Pack a Pod?
Conclusion
While it may seem like an arduous task to pack up all your belongings and organize them in a way that they remain in good condition until you move to another house or reaccess them after a period of time in storage, you can rest assured that you won't have to deal with it all by yourself. PODS have been a trusted source of assistance in this industry and are well worth the investment of your time, effort, and money.
Frequently Asked Questions about PODS Cost
Are PODS cheaper than U-Haul?
While exact prices may vary from one market to another, PODS containers are generally considered more expensive than a U-Haul truck. Even if you hired just a U-Haul container, it would cost less than PODS.
How much does a 12-foot POD cost?
If you're looking to store your belongings in a PODS container on your property or driveway, you can opt for a 12-foot POD. You would have to pay a monthly rent for this POD, which would come to about $110 per month.
How long can you keep a storage pod in your driveway?
PODS has a minimum rental limit which is one month. This means that you can rent and use your PODS container by either placing it on your property or at a PODS Storage Facility near you. You will be paying PODS for every month you use their storage container. This rental period will begin the day the PODS container reaches your residence.
Can PODS be dropped off and picked up on the same day?
PODS has a flexible scheduling technology, which handles all bookings, drop-offs, and pickups. This makes it easy for the PODS team to oversee all transactions. As a result, PODS can be dropped off and picked up on the same day if their schedule allows for it.
Can you ship a car in a POD?
Absolutely. PODS can facilitate the relocation of your car using a size-appropriate PODS container. Their long-distance car shipping providers will take care of the entire process from start to finish for you and ensure that your car reaches your new residence safely.
Do PODS have a weight limit?
While there isn't a set numerical on the PODS weight limit, some weight constraints exist. So when you have packed and prepped all your belongings, you can have the PODS team representative assess the cargo and find out the cumulative weight of your belongings. The rule of thumb is that the total weight of the heaviest items you are moving should not exceed 75% of the total permitted weight. You can find out if you meet these limits with the help of a PODS representative.
Enter your information
Almost done!
Enter your information to view your quote.
Your information is safe with us. By using this service, you agree to receive email communications solely regarding your relocation process