How to find Out-of-State Movers for Small Loads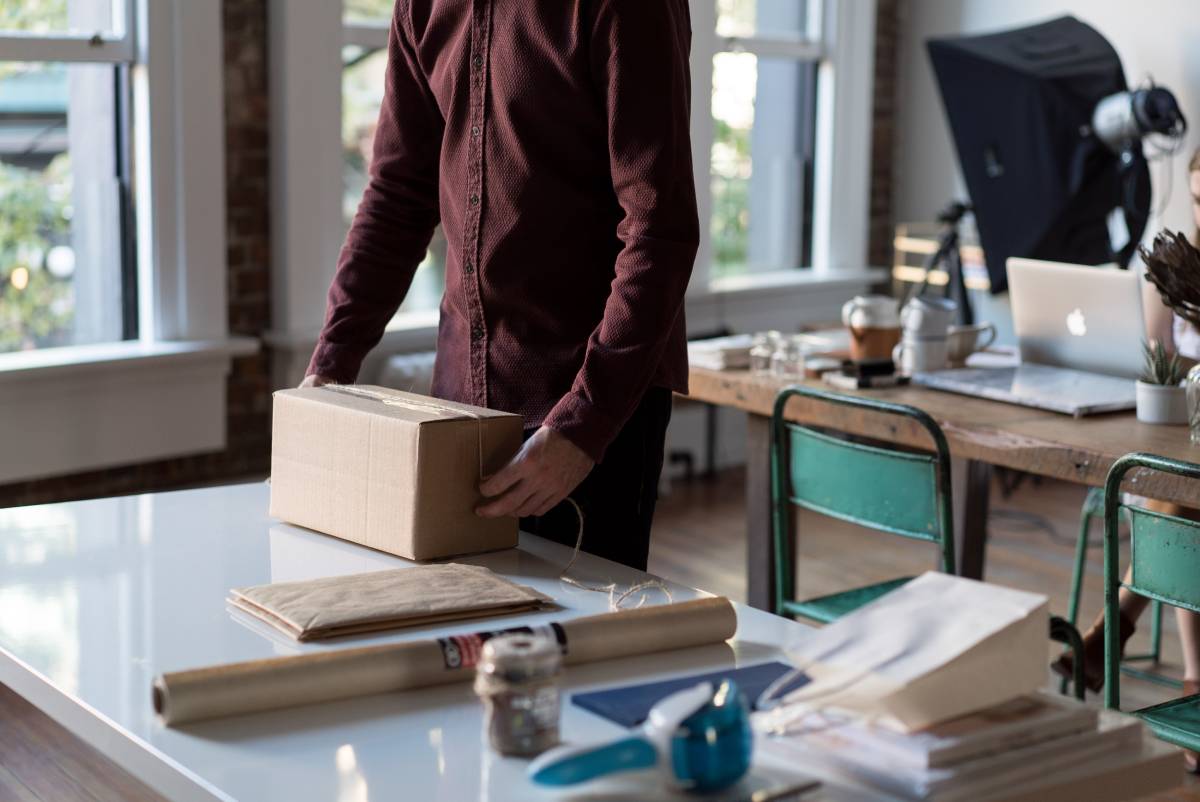 You can move specific items from your household, like big kitchen appliances, furniture, piano, etc., with the help of movers across the state. Looking for out-of-state movers to carry a small load can be a little complicated. It is wiser to look for local or interstate movers who will load your items into their vehicles already carrying stuff to the required destination for such moves. This will help you save significantly on your moving expenses.
Moving a few items across the country is rarely suited for brave self-moving attempts unless you can fit them in your vehicle. If you calculate the hidden costs of moving on your own, engaging an excellent inter-sate mover company is advisable for your small load move. This option will enable you to be more flexible and reduce the moving costs, and most importantly, feel secure about your stuff at the same time.
See Also: Can I Move My Leased Car Out of State?
Definition of a Small Load Move?
Any load below 2000 lbs is considered a small move in the moving industry. Generally, moving a one-bedroom apartment, moving in/out of a hostel dorm, shifting huge furniture items are considered small load moves.
How to calculate a small moving load?
You must understand how small load move costs are calculated before approaching the small movers for your small load move. Small moving load costs can be calculated using a few variables. Let us find out what these variables are:
Weight of shipment
Most of the moving companies charge a flat minimum rate of 2000 lbs. for an inter-state, long-distance move. In other words, you must pay a minimum shipment cost if your shipment weight is approx. 2000 lbs. If your shipment weight is way below 2000 lbs, you should hire a small shipment mover with no minimum weight requirement.
Distance between the pick-up and drop-off
Moving long distances typically means your items are moving across different states, outside the approx. radius. 100 miles.
Extra services
Sometimes you might need a lot of help moving maybe just an item from your house, like a big piece of antique furniture, a piano or a billiards table. For such pieces, you will need to disassemble them, take utmost care while packing with proper padding, and a number of loaders to place the pieces carefully in the truck. For all this, you might end up paying much more than you anticipated.
The cost of moving a small shipment load out of state is between $200 to $500 at the onset. Interstate small load moves cost approx. $999 on the popular moving routes will be very easy for the movers to fill their trucks on such routes. The charges of not-so-popular routes or the ones little away from the highway are very different.
The cost may vary depending on the services required to move the small load. To avoid confusion, you should ask for the minimum cost of the mover, hourly crew charges, and packing supply charges.
Also Read: How to Calculate Moving Cost
How to identify reliable small load out-of-state movers?
Nothing beats a reliable moving company, regardless of how short or long the distance is. It is also critical for the movers to be fast and economical too. Let's discuss a few points that we should keep in mind when seeking good movers for our small out of the state move:
Word-of-mouth recommendations
Ask your friends, family, and colleagues if they or their loved ones have used the services of a mover for small loads before. Their experience with them will assure you of the quality of service delivered by the mover. Once you have received recommendations, please make a list and research their services, routes, and rates.
Check online reviews
Happy consumers will always leave a line or two about their experience on movers' website. So would the unhappy ones!
Get quotes from different movers
Refer to the list of recommendations and contact the moving companies. Make calls and speak with the staff, provide them with details regarding the items to be moved approximate weight, and ask for detailed quotations. The quotation should include information and cost on additional services, pick-up/ delivery time and date, a requirement of transportation, storage option, moving equipment, insurance, etc.
Also Read: Hiring Movers Vs. DIY Move: Which is Best For You?
Vet the Mover
In the moving industry, all the verified movers have a USDOT number, which is provided to them by the transportation department. You can also visit their website and type in the mover's company name to get their details online.
Discuss in detail with your mover
Once you have finalized the mover, make sure you leave no point undiscussed. Dig deeper, make notes, and put it all on paper before visiting their office. While meeting them, discuss each and every aspect of your move, The pick/drop days, which vehicle the items will be placed in, insurance coverage, additional road tolls. Negotiate all your terms and conditions and mention them on your bill of lading. Make sure you understand all their points clearly before signing on the dotted line.
Insurance
Inquire about the insurance your movers offer. Items you plan to move might be high-value, delicate, or fragile. They need to reach the destination intact. Investing in insurance for the moving items will be a wise decision, which will give you peace of mind. Inquimost difficult setup of determining the out-of-state mover for small loads is done. Be organized and try to book your move as early as possible. By doing so, the movers will have enough time to combine your small load with someone else's shipment, which will reduce your moving bill significantly. It is important to pack well, especially when shipping items of high value. Such items might need professional help with appropriate packing material. Shipment weight is the predominant factor for out-of-state small load shifting. If you can, try packing the items yourself to save cost.
Acquire re-cycled cardboard containers and boxes from local business owners. Also, use packaging supplies that can come out of your home, like blankets bath towels, instead of bubble wraps and packing papers. Finally, make sure your boxes are well labeled.
Also Read: How to Negotiate with Movers
Frequently Asked Questions
What do you mean by a small load move out of the state?
A small move can comprise of many possibilities. It can be moving a small bedroom house, shifting a few items like utility equipment, large electricals, furniture, or moving in/out of a dorm. When these items must be shifted across the different states, it becomes a state small load move.
Also Read: Where to Buy Moving Boxes
What are the shipping charges to move small load boxes to another state in the US?
Ideally, the cost of moving interstate is $1.50 to $2.50 per mile. You might need to shell out a few extra bucks, should you choose to avail yourself of more services like packing, loading, packing supplies, etc.
How do I shift fewer items with a small load out of state?
Most of the moving companies charge a flat minimum rate of 2000 lbs. for an inter-state, long-distance move. If you have items that weigh much less than 2000 lbs. you should go for small load moves. You can use a freight trailer, where your items are moved along with the belongings of others. This significantly decreases your expenses as all the expenses are divided.
See Also: Reasons to Move to Another City or State
How to calculate the load of small moves?
Homeowners are not equipped to ascertain the weight of their household goods, especially if they are significant. We can only go as per the rough estimate.
Some basic methods can be used at home:
Refrigerator: if it is 45 cubic-ft, it measures 3ft X 2.5 ft X 6ft. Mostly, 7lbs per cubic foot is the estimated weight of household items. Hence, the fridge weighs 315 lbs. as per the above calculations.
The professional packers have a good know-how of the weight of most of the heavy items in our household. You can also find out the weight of your items by weighing the empty and then the filled truck.
Filled truck – Empty truck = weight of items
If you are moving to a small bedroom house with less furniture, your entire home weighs less than 2000 lbs. and thus comes under small load move.
Conclusion
Small load moves are more of a personalized solution to the customers. Most of the time, they are interlinked with other clients who are moving their items on the same route at the same time. Only a well-coordinated agency can carry out such moves smoothly. It is important to choose a reputed and dependable agency to carry out the move here.
Regardless of apparent similarities, no two home-moving scenarios are identical. This is especially true when you want to move only a limited number of items across the country. Moving small loads long distances should not be underestimated; they can be loaded with challenges too. So, keep your calm, plan and organize well, choose the right mover, and voila, you are ready to get going!
Also Read: How to Read a Moving Contract
Enter your information
Almost done!
Enter your information to view your quote.
Your information is safe with us. By using this service, you agree to receive email communications solely regarding your relocation process