Hiring Movers Vs. DIY Move: Which is Best For You?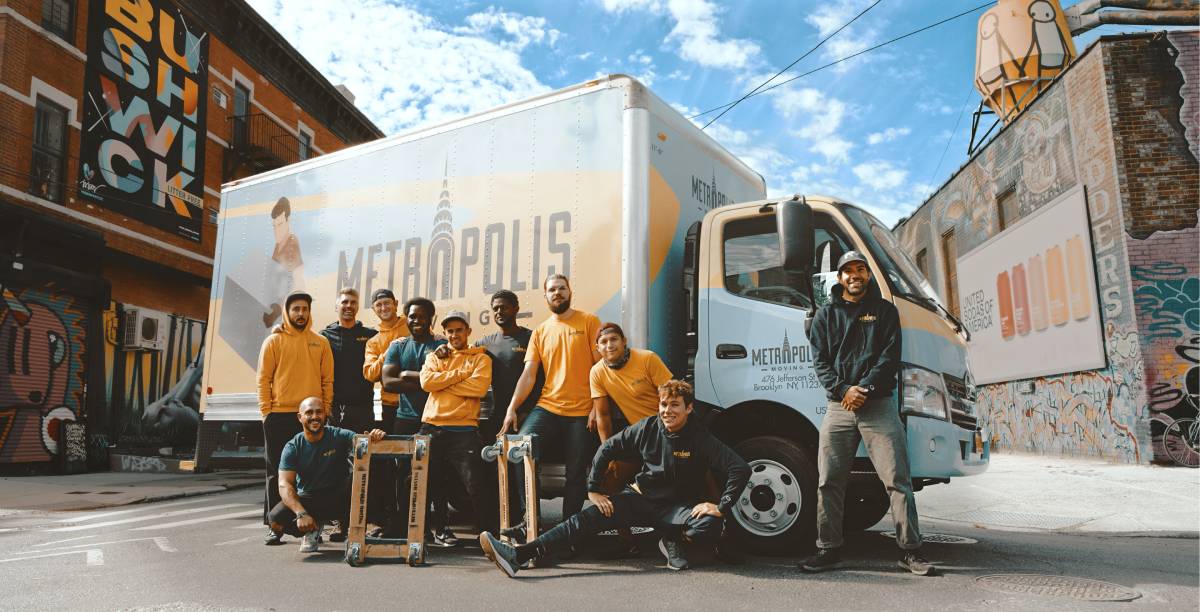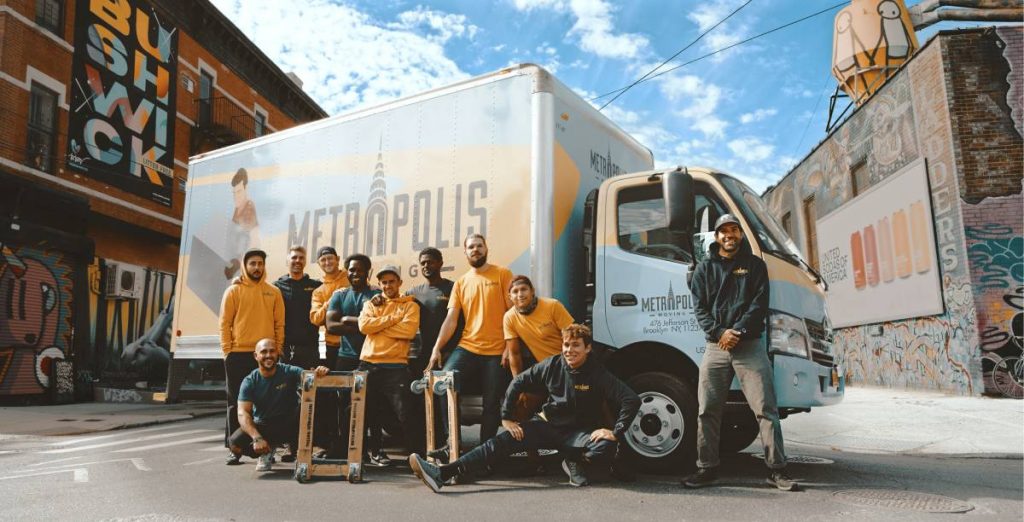 Because of the high cost of hiring professional movers, you may be wondering, "Should I just do the heavy lifting myself?"
A do-it-yourself move will almost always be less expensive than hiring a full-service company. To save money on labor, renting a moving truck or using a load-it-yourself moving container service for small moves is a smart money-saving option. However, the overall expense is not the only aspect you should consider. In general, hiring full-service movers is a brilliant idea for larger or more involved moves and moves that you want to be less time-consuming, stressful, or physically demanding.
The choice between moving yourself and hiring one of the best moving companies comes down to cost and convenience. A full-service move is the most convenient, but it is also the most expensive. A do-it-yourself move will save you the most money but require the most effort. Hybrid actions allow you to avoid moving chores while still saving money by doing some work yourself.
First, we want to emphasize that every move is unique, and each person will have special needs when they relocate. For example, a high school or college student moving out of a dorm will have quite different demands than a family of six moving out of a five-bedroom home.
Because of these differences in needs, there is no one-size-fits-all solution. However, there is a one-size-fits-all solution: hire a full-service moving company. Here's a comparison of full-service movers, moving container services, and truck rentals.
Full-service relocation
When you hire a full-service moving company, a team of trained movers handles the move logistics and loading, driving, and unloading your belongings at your destination. You can also pay extra for extra services like packing.
Why should you get it?
The heavy lifting is done by someone else. You are not required to lift a single box if you do not wish to. A full-service mover will load and unload your belongings so you can focus on other things.
Some items require special care. You can find movers trained to pack and transport delicate items like pianos and grandfather clocks. You risk damaging these if you mishandle them during a move.
There are stairwells or other accessibility issues. A do-it-yourself move may be physically exhausting or logistically difficult if you have stairs or live long from the street. Hiring movers can help you avoid injuries while transporting your belongings.
Why skip it?
Hiring movers is usually more expensive than renting a moving container or
a truck.
It might not be an option if you're on a tight budget.
Delivery time for long-distance moves can be a week or longer. While movers can handle local moves in hours, long-distance moves can take several days. You may have to live out of a suitcase unless you choose expedited shipping.
Moving containers
Moving container services work the same way that full-service movers do, but they typically leave the loading and unloading to you. Normally, the company will deliver a portable storage container to your home, you will fill it with your belongings, and the company will pick it up and deliver it to your destination.
Why should you get it?
The driving is done by someone else. Moving container services provide transportation and delivery, eliminating the need to drive a large moving truck or trailer. 
There will be a lot of time to load and unload. These services typically include a few days for loading and unloading at the base price. When renting a truck, you usually pay by the day, and taking days to load and unload can make a move more expensive. 
It is usually cheaper than hiring full-service movers (with some exceptions). Moving container companies can save you a lot of money if you're doing the loading and unloading yourself for a small, simple move.
See Also: What to do When Movers Are Working Too Slowly on Purpose
Why skip it?
Some homes may not have enough room for a moving container. Containers require a flat surface and a large clearance area for placement. So, if your house has a steep driveway or a lack of parking, you may need to think about another option.
Otherwise, you may be required to transport your belongings to a nearby service center and load containers there, which can be time-consuming.
Paying extra for assistance with loading and unloading is expensive. Moving container services allow you to hire movers to load and unload your items for an additional fee. However, in some cases, the extra cost can make a moving container service as expensive as hiring a full-service moving company.
See Also: Is Hiring Movers Worth It
Truck rental
Truck rental companies let you choose from a variety of Trucks and Trailers. With this option, you manage all aspects of the move, including packing, loading, driving, and unloading. Trucks and trailers are serviced, Cleaned, and inspected following company guidelines. In addition, if you have a problem while driving the truck, most companies offer 24-hour Roadside assistance.
Why should you get it?
It's less expensive than hiring movers or renting a moving container. Discounts for military personnel, college students, and members of organizations such as AAA can help to reduce costs even further.
You might be able to move everything in one go if you have a large enough truck. You probably would not be able to fit all of your household items in your car. However, you may be able to provide everything in a large truck, saving you from making multiple trips.
Why skip it?
You are in charge of loading, transporting, and unloading. While renting a truck and handling your move can save money, it can also be time-consuming and physically exhausting. If belongings are not properly packed and loaded, they may be lost or damaged during the transport process. You will also be responsible for driving and fueling the vehicle while being transported, and you may be held liable if the car is damaged.
Driving a moving truck can be difficult, especially over long distances. If you have never tried driving a moving truck before, you may be more prone to making mistakes or causing an accident. A car may also pose logistical challenges; for example, if the parking garage for your new apartment has a low clearance, you may be unable to park there. Consider hiring a professional driver for moves that exceed 100 miles or travel on unfamiliar roads.
See Also: How to Find Same Day Movers Near You
Moving Yourself
Why should you get it?
Complete control over your move: The most significant advantage of a DIY move, in my opinion, is that you have full control over the entire moving process. You get to pick the truck and all of your moving supplies, but you can also handle all of the boxes yourself to ensure that nothing breaks during the move. When you commit to a DIY move, you have the freedom to choose when to begin and when to end the movie. If you're moving during inclement weather, you can best decide how to protect your belongings. You also have more control over how the truck is loaded, and you won't have to worry about movers throwing boxes and furniture into rooms.
Save money: A do-it-yourself move is likely for you if you're on a budget. Even if you're only moving next door, the costs of hiring a moving company can quickly add up and exceed your expectations. On the other hand, renting a truck could save you thousands of dollars. For example, a moving truck holds four or more bedrooms and costs $40 to rent. When you book your service, you can also choose add-ons and loading supplies for a fee.
Pack how you want: Like the previous point, you don't have to worry about neatly packing all of your stuff while preparing for a DIY relocation. When the movers arrive, they expect all of your boxes to be sealed and ready to go. However, you won't have to box up odd-shaped items like lamps and plants if you move. You do not have to bother about how to pack up other things, such as simple pillows and blankets. You can box as little as you want as long as everything is in that truck on moving day.
Why skip it?
Heavy lifting: The most challenging aspect of a DIY move has to move everything yourself. Unless, of course, that duty falls on the shoulders of your beefiest (and best) pals. However, lifting all of those boxes and clunky pieces of furniture is not going to be easy – especially if there are numerous staircases to contend with. If you are inexperienced movers, lifting couches and beds down the stairs may leave marks or scratches on the walls. A one-bedroom apartment may not be difficult to move without the help of professionals, but a five-bedroom apartment, on the other hand, might turn out to be a back killer.
See Also: How to Move Heavy Furniture by Yourself
Preparation: Don't get me wrong: hiring a moving company also necessitates planning. However, coordinating an entire move on your own will require A LOT of planning. You'll have to figure out how to get your belongings from point A to B and properly load the rented moving truck – which items go in first and last, and how they'll be arranged inside the car.
Unexpected issues arise: If something unexpected occurs, such as your couch becoming stuck in the door, you might be out of luck. Without the help of professional movers and specific moving tools, you could end up wasting hours trying to fix the problem – rather than relaxing on that couch inside your new home.
Conclusion
If you want to save money, it's best to rent a truck or use a moving container service for small, straightforward moves — especially if you can get packing and loading help from friends and family. On the other hand, full-service movers are recommended for larger or more complicated moves.
Frequently Asked Questions
Is it preferable to move on your own?
A do-it-yourself move will almost always be less expensive than hiring a full-service company. Renting a moving truck or using a load-it-yourself moving container service to save on labor can be a smart money-saving, especially for small moves.
What items will movers not move?
Paint, varnish, paint thinner, corrosives, gasoline, kerosene, oil, lighter fluid, propane tanks, heavy-duty cleaning fluids and chemicals, and even everyday items like batteries, nail polish, and nail polish remover are considered dangerous to transport.
How much does hiring movers for a local move cost?
Movers typically charge between $25 and $50 per mover per hour for local moves. So, just for labor, a two-person team working for four hours will cost between $200 and $400. However, don't forget to add the other costs, such as transportation, materials, and gas will be incurred.
What happens when you hire movers?
Movers will disassemble large items such as tables, desks, cabinets, and other things designed for transport and will reassemble back at your destination. Loading and unloading Movers will load your belongings onto the truck and organize the load to ensure safe transportation.
Enter your information
Almost done!
Enter your information to view your quote.
Your information is safe with us. By using this service, you agree to receive email communications solely regarding your relocation process