Moving to Nashville – Relocation Guide for 2022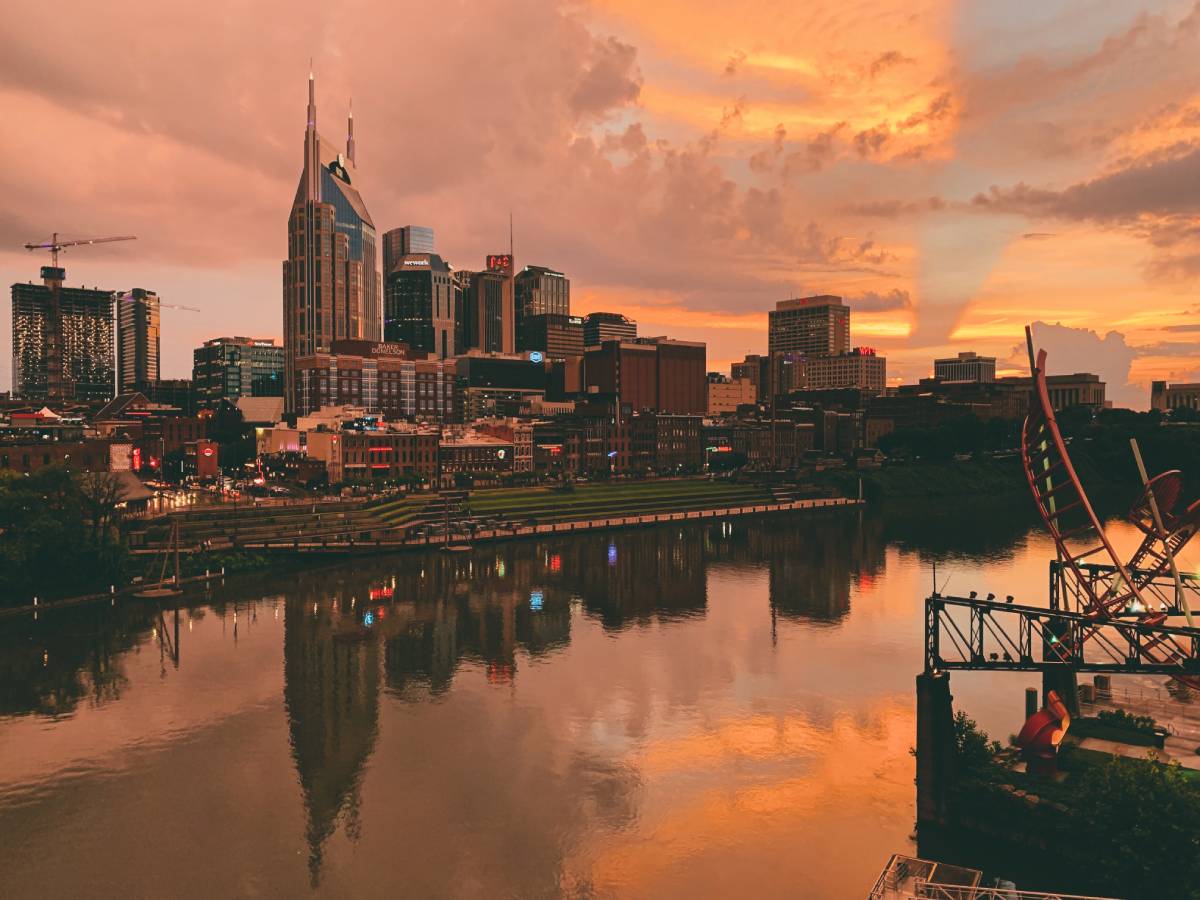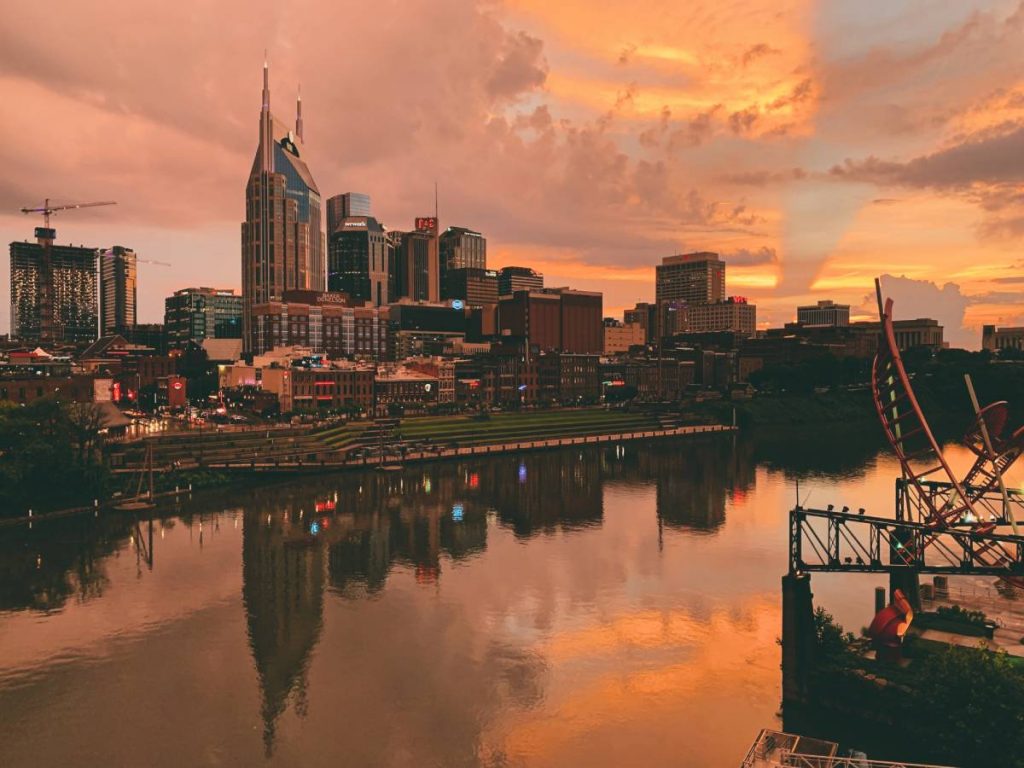 Nashville is the most populous and the capital city of Tennessee, and it's a city unlike any other in the USA. It makes a big impression with its rich music culture and is also called the Music City. Living in the city, you'll never have a problem finding coffee for breakfast, beer for the weekend, and a live music performance all year long. And that isn't all, Nashville has a lot more to offer students, professionals, and families alike in terms of educational and professional opportunities. The lifestyle in the city is a mixture of urban city life mixed with a slow-paced yet lively country life.
If you've been thinking of moving to Nashville, it's about time you learn more about the city to make an informed decision. We have a brief guide to Nashville that will help you do so.
Pros And Cons Of Moving To Nashville
Pros
Plenty Of Things To Eat, Do, And See
Along with a booming music industry, the city of Nashville has ample places to eat, see and explore. You can visit the Country Music Hall of Fame to learn about some world-famous crooners, or simply wind back with the live music shows in local cafés and restaurants. You'll rarely run out of things to do.
Low Unemployment Rate
Nashville city provides residents with an abundance of job opportunities in a variety of fields. Professionals and fresh graduates are able to get their professional careers started in the city, thanks to its tourism, hospitality, education, health services, sectors that bring in a lot of employment opportunities. This has resulted in an overall low unemployment rate in Nashville.
Reasonably Low Cost Of Living
Nashville is a city that provides you with an affordable cost of living when compared to other cities around the same size like Arizona, Denver, and Atlanta. The real estate market in the city is pretty reasonable, considering the neighborhoods and the quality of life it has to offer.
Cons
Public Transportation Is Lagging Behind
Nashville is a city that has been growing in population. Plus, stretching across 475.5 square miles, it also has a lot of area to cover when it comes to transportation. Sadly, the public transportation system in the city is unable to keep up and has been lagging behind. You'll almost certainly need your own car to get around Nashville.
Hot Summers
As you know, Nashville is a Southern state in the USA. You also probably know that this region usually experiences subtropical humid weather. The summertime in Nashville is hot and humid for the most part, and there's not a lot you can do to deal with the heat apart from turning to a couple of chilled beers.
Seasonal Allergies
If you are someone who suffers from seasonal allergies, make sure you carry your medication when moving to Nashville. The city has a large number of pollen counts that will trigger your allergies during spring and summer.
Weather In Nashville
When living in Nashville, you'll get to experience all four seasons, and also get the chance to explore outdoor activities in abundance. The city experiences about 205 days of sunshine and 49 inches of rain annually. Spring and fall can be a bit challenging for people who have seasonal allergies, so we recommend you carry your prescriptions during these seasons to keep yourself from sneezing.
Summers are the most challenging out of all the other seasons with July being the hottest month. The city experiences humid summers with average temperatures ranging from 66°F to 69°F during the other summer months, and peaking at 86°F during July.
Being a Southern city, it does not experience a lot of snow; annually, Nashville experiences only about 4 inches of snow. The winters are mild and January is the coldest month of the year. During this time of the year, the average temperature reaches around 27°F to 32°F.
Cost Of Living In Nashville
As mentioned earlier, the cost of living in Nashville is much lower compared to other cities of the same size. The real estate market, taxes, and the overall cost of living in the city are low. To have a look at what the cost of living in the city would actually be like, we have put down a brief description.
Buying A House In Nashville
The real estate market in Nashville is currently booming as more and more people have been flocking to the city. The houses in the city are priced within an affordable range and hence, increases the competition as well. The low property tax rates in the city also have contributed to the demand for houses in the city. Another important thing to note is that more than 52% of the residents in the city are homeowners according to Rentcafe.com, reflecting the reasonable prices of the real estate market.
We have the comparison of median house values in Nashville and the US according to Zillow. .
| | | |
| --- | --- | --- |
| | Nashville | United States |
| Median Home Value | $395,882 | $320,662 |
Renting A House In Nashville
The rental market in the city has seen some good hikes in the prices in the past few years. You will find a great deal of affordable houses on rent in the many sought-out neighborhoods of Nashville. Most neighborhoods have modern houses and apartments like any other city, but some neighborhoods also offer houses that date back in time.
On an average, a resident of Nashville spends $1,644 for an 880 sq. ft. house on monthly rent, according to Rentcafe.com. But this price range differs from neighborhood to neighborhood and also the size of the apartments you choose. With the help of Bestplaces.net, we've listed down a table to help you understand the kind of rent you could pay for houses in Nashville.
| | | |
| --- | --- | --- |
| Apartment Size | Detroit Average Monthly Rent | US Average Monthly Rent |
| Studio apartment | $1,030 | $950 |
| 1-Bedroom Home | $1,050 | $1,050 |
| 2-Bedroom Home | $1,194 | $1,278 |
| 3-Bedroom Home | $1,515 | $1,680 |
| 4-Bedroom Home | $1,885 | $1,950 |
Taxes In Nashville
We think you'll be happy to know that the tax rates in Tennessee are on the lower end, and the city of Nashville follows the same rates to a certain extent.
The property taxes in the city are as low as 1%, which is a bit lower than the national average of 1.1%. Even though Tennessee has no property taxes, Nashville has a property tax rate of 1% for its residents. This tax rate is 20% lower than the national average.
There's also no income tax levied in the city of Nashville. However, it does have minor taxes on some interest and dividends. This is not a huge rate and is great news for all the working professionals who rely on wages and salaries as a source of income.
When it comes to sales tax though, we are sorry to rain on your parade. The city of Nashville has a high sales tax of 9.6%, which is the highest in the state. This is one tax rate where your savings from the others will face a huge cut.
See Also: Best Moving Companies In Nashville
Expenses In Nashville
When it comes to your utilities and monthly expenses around the house, you would be happy to know that Nashville has a lower cost of living than the national average by a total of 3%. We have broken down your monthly expenses into a few main categories for your further understanding.
Basic utilities consume a big chunk of your monthly expenses as it includes your electricity, garbage, water, cooling, and heating bills. Living in Nashville, you would spend about $175 on an average on your basic utility bills, on a monthly basis. If you also consider your basic internet bill in this category, it will be an additional $75 per month on average, according to Numbeo.com.
Food and groceries are affordable in Nashville, and you get fresh produce in the local grocery store in most parts of the city. In Nashville, a gallon of regular milk costs $1.90 and a loaf of regular bread costs $3.26 according to Payscale.com. You also pay around $1.77 for a carton of eggs.
Healthcare in the city is priced reasonably well when compared to the national average; according to Payscale, healthcare in Nashville costs around 18% less than the national average. A one-time doctor's visit costs $90.44 on average, while a visit to the dentist costs $77.71, and a visit to the vet costs $54. These are average price ranges and change depending on the neighborhood you live in and the kind of healthcare organization you go to.
Crime Rate In Nashville
Nashville is not exactly the safest city to reside in. With a high crime rate, the city is only safer than 3% of the cities in the country according to Neighborhoodscout. Both violent and property crimes in Nashville are above the national median, and your chance of being a victim of a crime in Nashville is one in 19 residents.
The violent crime rate in Nashville is 11.24 which is almost thrice the national median. And the median property crime in Nashville is 40, which is twice the national median. Cumberland Gardens, Bekartown, and Buena Vista Heights are the neighborhoods with the highest crime rates in Nashville. Ensure you do your research well when going home-hunting so you pick a place that is relatively safe.
Economy And Employment Opportunities
The economy of Nashville is one of the fastest-growing economies in the country. Nashville's economy is definitely among the top 10 in the country according to Businessfacilities.com. Tourism, hospitality, education, health services, manufacturing, and business are the sectors that largely contribute to the economy and employment opportunities in Nashville.
Nashville has an unemployment rate of 2.6% according to the Bureau of Labor Statistics, notably lower than the national average of 3.9%. It has ample job opportunities that enable fresh graduates and skilled professionals to take off or grow in their careers. At $63,500, the average salary of an individual in Nashville is over 2% higher than an average US resident. With this kind of annual average salary, you can live a comfortable life in Nashville.
Some of the employers that generate the largest employment opportunities in Nashville are ServiceSource, Asurion, Saint Thomas Health, Nissan Motor Manufacturing, Tennessee State University, AT&T, Community Health Systems, Randstad, Western Express, and BellSouth.
See Also: What Salary Do You Need to Live in Nashville, Tennessee
Education In Nashville
Just like Nashville is known for a wide range of job opportunities, it also has plenty of educational opportunities for aspiring students. The city has excellent schools, colleges, and universities that provide quality education at primary and higher levels. The diploma and master's courses in some of the top-rated universities in Nashville have students moving here from across the country.
Listed below are some of the top-rated schools, colleges, and universities according to Greatschools.org.
Schools
Valor Flagship Academy
STEM Prep Academy
Martin Luther King Jr. High School
Nashville School of the Arts
MNPS virtual School
Lead Prep Southeast
Colleges And Universities
Daymar College
Welch College
Nashville State Community College
Belmont University
Vanderbilt University
Fisk University
Traffic And Transportation In Nashville
The easiest way to get around Nashville is by using the WeGo Public Transit. This is the local bus service in Nashville and is the oldest transportation system in the city that is still running. This service covers around 50 routes across the city that connect the suburbs to the downtown. It is an affordable service that costs $2 for a one-time ride and runs from 5:30 am through the evening. WeGo Transit is consistent with time and covers a large area, definitely your best bet to move around.
Music City Star Train is the other transportation option that you can choose instead of the bus. It crosses a lot of neighborhoods and the neighboring communities while being hassle-free. The train ticket costs $5.25 and reaches you at one of its 7 stops between Lebanon and Riverfront Park in downtown Nashville in a few minutes.
These are the two major transportation systems in Nashville that you can make use of to get around the city. Even with the many attempts of the public transportation system in Nashville, it hasn't been able to provide efficient services to the public. The population of the city is a bit too much for public transportation to handle and it has been a challenge. If you need to get around the city faster, you'll need to use your own vehicle.
Places To Visit In Nashville
With so much to do and so much more to see, you can never run out of things to do in Nashville. No list can truly capture it all, but we've listed out some of the famous places to visit in Nashville. Drop by when you're hunting for neighborhoods to truly get a gist of what the city's all about.
Music Row
The Music Row is a very popular area in Music Square, also known as the 'heart and soul of the music industry.' There are plenty of landmarks that put down the history and growth of the music that came out of Nashville. If you are a country music lover, you will find this place extremely fascinating and have a good time getting to know the different places and people that contributed to the industry.
The General Jackson Showboat
If you want to take a cruise of the city in a four-deck showboat, you may want to get your bookings to the General Jackson Showboat in advance. They offer daytime and nighttime shows and have music fests for a fun ride. It is a good way to get a tour of the city and also enjoy the music culture.
Radnor Lake State Park
The Radnor Lake State Park is your go-to place for a good morning run, evening walk, or hike. It is one of the largest green spaces in the city and offers ample cycling and hiking trails along the way. The tall trees are natives of the flora and fauna of the city, perfect for nature lovers.
Best Places To Live In Nashville
Germantown
Germantown is one of the oldest neighborhoods in Nashville that is popular among families. The neighborhood is in close proximity to Downtown Nashville and is also home to some of the most well-known farmer's markets in the city. Germantown celebrates its German heritage by hosting a grand Oktoberfest – we're sure it's got your attention now! It is a relatively small neighborhood where you will find houses appropriate for families to reside in.
Population: 18,012
Median Home Value: $561,340
Annual Median Household Income: $69,708
Monthly Median Rent: $1,918
Hillsboro Village
Hillsboro Village is a medium-sized urban neighborhood where you will find possibly the widest variety of houses compared to any other neighborhood in Nashville. This neighborhood is closer to Vanderbilt University and Belmont University. This has resulted in a large population in this area of young students seeking education in these universities. Apart from students, Hillsboro Village has young professionals and families making up most of the population.
Population: 20,805
Median Home Price: $600,00
Annual Median Household Income: $114,346
Monthly Median Rent: $1,902
East End
A small neighborhood that reflects its culture and has preserved the old homes and bungalows in Nashville is East End. It is more of a small countryside neighborhood that has a small close-knit community. This neighborhood is diverse with people from different professional backgrounds living together. From artists to musicians, you will find all kinds of personalities here, and you will also find retired couples that call it home. This area's a bit away from the city and self-sustained for the same reason.
Population: 26,392
Median Home Price: $650,000
Annual Median Household Income: $82,067
Monthly Median Rent: $1,571
The Gulch
This is one of the more modern and trendy neighborhoods to live in Nashville. The homes in The Gulch mainly consist of houses and condos that attract a lot of single people. The majority of the residents in The Gulch are renters as the rental market in the area is really great. If you prefer a walkable lifestyle, The Gulch is the place for you to live in. There are also plenty of employers in this area that allows professionals to seek job opportunities. Overall, it is a pretty good neighborhood to live in.
Population: 15,090
Median Home Price: $750,000
Annual Median Household Income: $83,040
Monthly Median Rent: $2,278
Summing Up
The country music, thriving nightlife, hot chicken, all account for making Nashville an action-packed city. There's a lot more about Nashville that we can go on about, telling you how amazing it is to live here. But it also comes with its cons like the humid weather and the allergies. Plus, what's with the no snowfall? Winter babies will definitely need to adjust to the mild winters! The lack of public transportation is something daily commuters need to take into account.
But when you weigh the pros versus the cons, the pros definitely seem to have the upper hand. The point here is that, if good schools, job opportunities, a growing economy, an amazing music scene, affordable houses are some of the important factors for you, Nashville definitely has the best to offer you. In that case, moving to Nashville will be the best thing for you.
See also: Top Moving Companies for Nashville Relocation
FAQs On Moving To Nashville
Is Nashville Worth Moving To?
Yes. With a very well-developed economy, low cost of living, great job opportunities, and plenty of neighborhoods for great family life, Nashville is definitely worth moving to. However, transportation in the city is practically non-existent, and summers are muggy and hot. If these are things that bother you, you may want to think about your decision a little longer.
What Should I Know Before Moving To Nashville?
Nashville is the 'Music City' of the country and has a strong presence of music throughout the city. It is also one of the fastest-growing economies in the USA that provides ample opportunities for you to grow professionally. However, winters are mild summers are hot, and its roads are the best part about getting around since public transit is weak.
Do You Need A Car To Live In Nashville?
Yes, you will definitely need a car to travel in and around the city. The public transportation system, even though it covers a large area of the city, is not the best at providing the best services to the residents. Having a personal car is ideal and practically a requirement when living in Nashville.
Also Read: Moving to San Diego – A Relocation Guide for 2022
Enter your information
Almost done!
Enter your information to view your quote.
Your information is safe with us. By using this service, you agree to receive email communications solely regarding your relocation process