Moving To Delaware – A Relocation Guide for 2022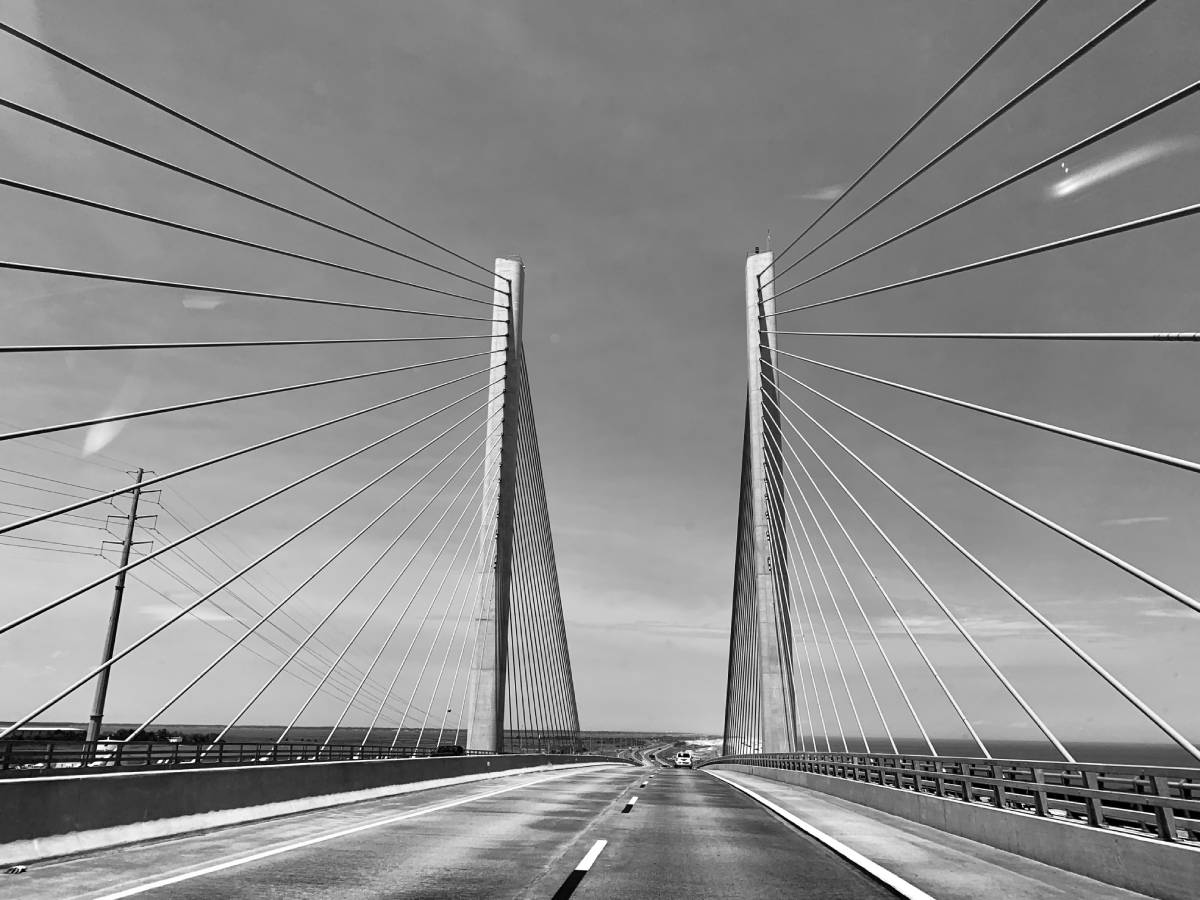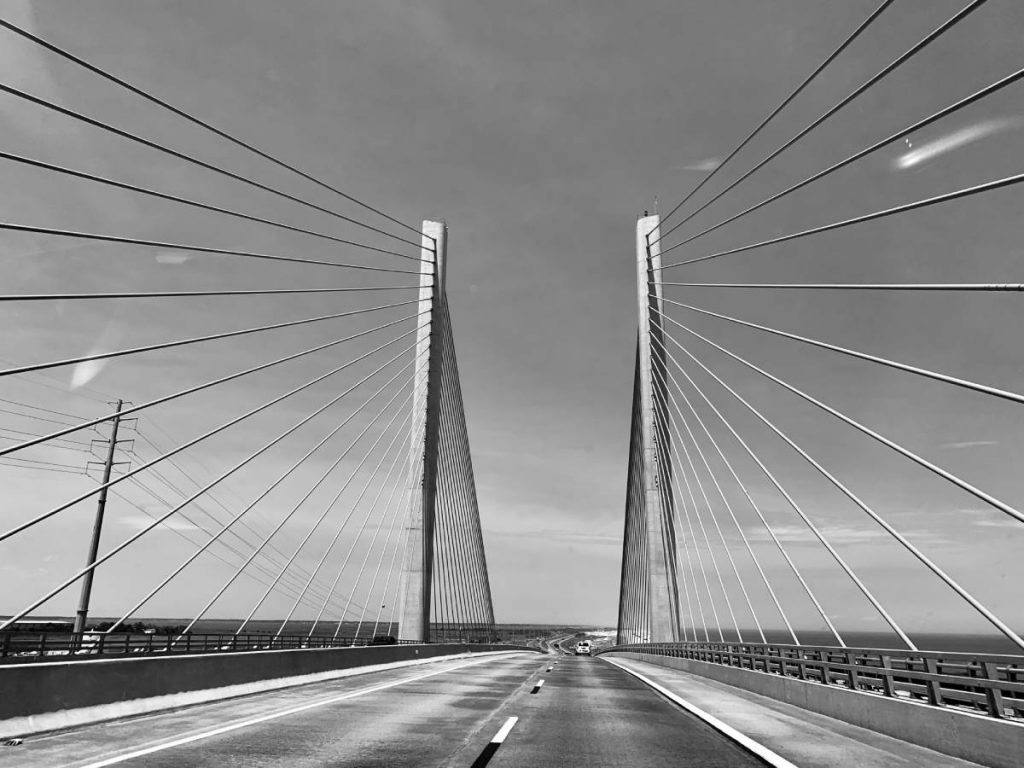 If you are thinking of moving to a new state, Delaware is a great place to start a new chapter of your life. The state is known for its relatively central location, clean beaches, zero sales tax, and the consecutive low cost of living. It is also known for its extensive history and the consequent effect it has on the current living situation. After all, the state of Delaware is known as a 'state of neighbors'.
The rural communities and their celebrations truly make Delaware an ideal place to move to, regardless of whether you are a student, starting your career, or finding a place to go after ending it. Read our guide on moving to Delaware to get an overview of what to expect.
Pros And Cons
Pros
Good Job Opportunities
Even though Delaware is one of the smaller states in the USA, the job market is phenomenal and promises growth to everyone moving here. This is more so if you are looking for a job in healthcare, business analysis, or sales. That being said, this state is very business-friendly as well, meaning you can definitely grow roots here without a lot of hassle.
Currently, the unemployment rates are a little higher than the national average. However, the stats are promising and you can easily apply for a position of your liking.
Average Housing Costs
There are no promises of land free of cost when it comes to buying a house. However, the housing market in Delaware is reasonably priced, especially since the real estate in this small state is a premium asset. Currently, the average value of a typical Delaware home is $329,777 according to Zillow.
Centralized Location
The geographical location of this state is such that it allows you to get to the coast in thirty minutes, regardless of where you choose to live. The best part is that Delaware has a well-connected train system, meaning you can reach most of the cities by train.
In fact, living in Delaware will also allow you to access the larger metro areas on the eastern seaboard without a lot of hassle. This makes your commute time much less of a worry when you are looking for a job.
Diverse Educational Opportunities
Since it is one of the oldest established states in the USA, Delaware has its fair share of great educational organizations. Whether you are a young parent looking for a great pre-school or you are a college student trying to make it to the best college in your vicinity, Delaware will give you a lot of mind-blowing options.
Cons
High Population Density
The state of Delaware is home to more than one million people. This is despite its tiny size of only 2,500 square miles, making it the second-smallest state in the country. Due to this, the amount of people in this state is very conspicuous and you have to make peace with it.
Shortage Of Physicians
Don't get us wrong, we're not implying that there isn't good medical care in Delaware. In fact, the emergency care here is amazing. However, when it comes to primary care physicians, you might find yourself on the hunt for one for quite a while. Sometimes, you may even have to travel to New Jersey or Maryland for your annual medical check-ups.
No International Airport
Once you move to Delaware, know that every international trip of yours will require you to fly out of state first, and then catch a flight to your destination. The New Castle Airport is the most-used airport in this state. However, it only connects to a few other states in the country and does not see a single international flight.
Threat Of Hurricanes
While there hasn't been a storm that has made landfall in over a hundred years, you will want to keep an eye out for hurricane warnings once you start living in Delaware. A few good examples are Hurricane Florence and Hurricane Sandy, both of which laid waste to the state. We suggest you talk to your homeowner's insurance provider to see what sort of flood and/or hurricane coverage they provide.
Weather In Delaware
The state of Delaware experiences a humid subtropical climate, meaning the weather is humid and temperate most of the year. The climate is a classic four-season wonder, with every quarter bringing in its own colors.
The summers in Delaware tend to be hot and humid with the average temperature being 80°F. However, it does go up by about 10°F in the months from June to August. Since this state is on the shore, the humidity is very high and the land often sees summer rains.
Winters in this state are mild compared to some of the other states in the USA. Due to Delaware's proximity to the sea, winter mornings are perfect here for sunbathing. The temperatures here in winter range between the high 40s and low 50s. While this temperature doesn't allow for a lot of snowfall, the state of Delaware does see snowfall very rarely.
Spring brings in a whole different palette for the residents of Delaware. In the months of December through February, the state frequently receives rainfall during the daytime. These showers simmer down by mid-March. Lastly, the season of fall lacks the humidity, the rains, and the harsh sunlight that all the other seasons bring. Arguably, this time sees the best weather for the state of Delaware.
Cost Of Living In Delaware
Buying A House In Delaware
The housing market in Delaware is one that is currently growing in terms of home values. This is mostly due to a significant number of people moving into the state and the fact that Delaware is a small state, area-wise.
Overall, the real estate house prices in Delaware are currently on the rise. But, since they are still climbing, you can get a place for yourself for a comfortable price. It will appreciate in value over time, making your decision to buy a house a worthy investment.
We've chalked up a table comparing the median home value of Delaware against the national average with data from Zillow.
| | | |
| --- | --- | --- |
| | Delaware | United States |
| Median Home Value | $329,777 | $320,666 |
Also Read: Average Living Expense of a Single Person
Renting A House In Delaware
Compared to the other northeastern states, the state of Delaware sees low costs of rent. 28.9% of the homes occupied in the state of Delaware are rented, which is less than the national average of 36.2%. A majority of the rental market is occupied by young families moving to the state for new jobs, and college students.
Renting a place when you first move to this state is a great idea. The rent, along with the average rent for similarly sized houses, is listed below, with data from Bestplaces.
| | | |
| --- | --- | --- |
| Apartment Size | Delaware Average Monthly Rent | US Average Monthly Rent |
| Studio apartment | $850 | $845 |
| 1-Bedroom Home | $886 | $875 |
| 2-Bedroom Home | $1,095 | $1,001 |
| 3-Bedroom Home | $1,303 | $1,167 |
| 4-Bedroom Home | $1,461 | $1,454 |
Taxes In Delaware
The way taxes are levied in Delaware, you will be in for a relatively pleasant surprise. Of course, you don't get free passes to the next Superbowl, but you don't have to pay a sales tax either. The state of Delaware requires you to pay 0% sales tax, which makes it very attractive for business owners and artists trying to establish themselves.
Similarly, the residents of Delaware also don't have any property tax levied by the state. Of course, you will have to pay some property taxes in some of the counties. But that is dependent on where you are staying.
Lastly, the income tax rate, which is cumulative of the federal, state, and local taxes, is 23.80%. This means, if your income is $50,506, your yearly tax payment would be $15,776.
Expenses In Delaware
The cost of utilities is something that will quickly burn a hole in your pockets. This is why it's generally a good idea to have an idea of what utilities will cost when you move to a new place. When you move to Delaware, your basic utility bills will average out at about $107 per month. This includes electricity, water, heating, and garbage. Throw in a decent internet connection and you will have to pay about $55 to your list of bills.
When it comes to food, if you decide to cook yourself, you might find yourself spending around $473 per month on groceries, which translates to $3,300 per annum. When you break it down, you will end up spending around $1.04 for a pack of milk and about $3.16 for a carton of eggs.
One of the biggest concerns when moving to a new place is the availability and cost of healthcare. In Delaware, the average visit to the doctor's office would add up to anywhere between $85.61 and $107.45. The same for your beloved pet will be around $55.
Crime Rate In Delaware
The crime rate has been calculated on the basis of every crime committed per thousand residents. On the basis of the result, the rate is reflected on a unitary basis. According to NeighborhoodScout, the total crime rate in Delaware is 23.84.
When we speak of the rate of violent crimes, Delaware scores 4.32, which is slightly higher than the national average of 4. This means that the chances of becoming a victim of a violent crime in Delaware are 1 in 232.
Property crimes, on the other hand, are also on par with the national average. While the national average of the country is 19, the property crime rate in Delaware is 19.55. This translates to the chances of becoming a victim of property crime in Delaware being 1 in 51.
Economy And Employment Opportunities In Delaware
Even though Delaware is one of the smallest states in the country, it does bring in a significant chunk of the GDP. In fact, the GDP of Delaware in 2020 was a grand total of $75,700 billion.
Speaking of money, Delaware is a very friendly state towards small businesses and large businesses alike. With the top-rated universities in the state giving out an impressive workforce every year and the highly competitive cost of business, Delaware is just that much sweeter to innovators, investors, and start-ups in general. The biggest drivers of the economy in this part of the country are industries like chemical manufacturing, finance, and tourism.
Some of the biggest employers in this state are United Acquisition, AstraZeneca, DuPont, Integrity Staffing Solutions, and Citicorp Banking. The unemployment rate in Delaware is around 5.5 percent, which is slightly higher than the national average of 4.0%. While it is a higher percentage, the job market in Delaware is predicted to grow steadily for a few years, at least.
Due to all of these contributing factors, the average annual salary in Delaware goes to about $65,380. However, in order to be considered a 'good' salary, you need to earn about $72,600, which translates to a wage of about $35 per hour.
Also Read: Job Relocation Guide
Education In Delaware
Delaware is known for its diversified and rather prolific education system. You have some great institutions for all levels of education sprinkled throughout the small state and they have a very good conversion rate of student-to-earner. However, the evidence does suggest that the high schools in Delaware have a little to improve.
Despite its ups and downs, Delaware does rank 23rd when it comes to education in the USA according to US News. So, here is a list of the best schools and colleges in Delaware.
Schools
Allen Frear Elementary School
Major George S. Welch Elementary School
Southern Delaware School Of Arts
Calloway School Of Arts
Newark Charter School
Conrad Schools Of Science
Colleges And Universities
University Of Delaware
Goldey-Beacom College
Wilmington University
Wesley College
Traffic And Transportation In Delaware
Even though Delaware is a small state, it boasts of very robust public transportation. There are four major modes of transport for the residents of Delaware, namely the buses, paratransit, rail service, and water taxis. The combination of all of them will allow you to get to pretty much every part of the state very conveniently.
Speaking of the buses first, the Delaware Authority for Regional Transit, or DART, runs bus services throughout the state. Greyhound buses serve people wanting to travel between states.
There are four fixed routes that the DART buses cover through the state – New Castle County, Kent County, Sussex County, and Intercounty Services. With multiple stops through the counties, the first three connect metropolitan areas and many other spots in each county. The only different one is the Intercounty Service, which connects all three counties via four routes: Route 301, Route 302, Route 303, and Route 307.
The second mode of transport available in this state is the DART Connect. Dart Connect is a paratransit bus service that runs in accordance with the Americans With Disabilities Act. This is a bus service that begins and ends within three-fourths of a mile from a fixed-route bus.
DART First State subsidizes a segment of the Wilmington/Newark Line from the SEPTA Regional Rail in the state of Delaware. In this region, SEPTA and DART First State operate under contract. However, the Delaware Stations differ from the SEPTA Regional Rail stations by the different types of signage. These trains originate in Philadelphia and go through Claymont, Newark, and Churchmans Crossing Station, before ending in Wilmington.
Last but not the least, there are a few water taxis that operate off of the coast of Delaware. The Cape May-Lewes Ferry operates and manages these taxis that connect Delaware to Jersey. You can get on board a ferry that only carries people on foot, as well as the kind that lets you drive onto the boat. However, there are very limited destinations, making them more of a tourist attraction than a public service system.
Also Read: Cheapest States to Move in
Best Places To Live In Delaware
Rehoboth Beach
Rehoboth Beach is the vacation town that has come home to you. It has all the places that constitute the finest amenities one could ask for. You have top-notch parks, the ever-so-charming Rehoboth boardwalk, and a bunch of fine-dining options in the downtown area.
This part of the state also takes great pride in the quality of education it provides to its residents. Rehoboth Beach has the second lowest high school dropout rate and about 60% of the residents have a master's degree.
However, the thing is, it is one of the more affluent cities in Delaware and it will make you feel that sting. It's not just the cost of buying one of the many fancy places in Rehoboth Beach, but also the overall cost of living that will require you to make a good salary if you want to live here.
Population: 1,400
Median Home Value: $1,017,101
Monthly Median Rent: $1,262
Annual Median Household Income: $114,584
Lewes
Branded the 'First Town in the First State', Lewes is a very walkable town that gives you access to historical architecture, waterfront dining, and museums. Coming to the numbers, the city of Lewes has the second-lowest unemployment rate and the eighth-lowest poverty rate in the state of Delaware.
However, do remember that Lewes is on the costlier side of the state. In fact, with the second-highest median house prices, it is one of the richest towns in Delaware. Retirees love the city of Lewes as it has a lot of opportunities for a slow-paced lifestyle, and ideal homes for the ones who want to take the time to live peacefully.
Population: 3,199
Median Home Value: $558,201
Monthly Median Rent: $1,066
Annual Median Household Income: $88,984
Ocean View
Ocean View is the part of Delaware with some of the best views. It gets all the beach views without the pesky tourists. In fact, you can enjoy these views from your art studio style, farm stand, or one of the more historical buildings in the city.
The best part about living in Ocean View is that it is one of the safest places in the state. It has crime rates that are half of the national average. Ocean View also has a very low unemployment rate. All of these factors make Ocean View the ideal place for a family looking to move into this state.
Population: 2,272
Median Home Value: $346,400
Monthly Median Rent: $1,645
Annual Median Household Income: $85,417
Newark
Newark is the fourth most densely populated city in the state of Delaware; it's no wonder that it has more than a few things going for it. First things first, this city has made education a top priority. The public schools spend twice as much here than in other cities, and it is also home to the University Of Delaware.
Moreover, this city is home to multiple hiking, biking, and fishing spots in White Clay Creek Park. The availability of all of these with consistent job growth has made it one of the best places for singles to move to.
Population: 33,447
Median Home Value: $277,801
Monthly Median Rent: $1,309
Annual Median Household Income: $58,435
Summing Up
The state of Delaware is definitely hit-or-miss. The thing is, what it loses in the misses, it makes up for in the variety of migrating people it attracts. There is something for the young families, for the entrepreneurs, and the retirees. Once you do move to this beautiful state, you will be in for short commute times, safe neighborhoods, and lastly, no sales tax!
See Also: Delaware DMV Change of Address
FAQs On Moving To Delaware
What Is Delaware Famous For?
Delaware was the first state to ratify the U.S Constitution and join the Union in 1787. Because of this, Delaware received the moniker of the 'First State' in America. Today, its many historical landmarks are popular attractions.
Is Delaware A Good Place To Live?
Yes. Delaware is a beautiful beachside state that offers people low taxes, affordable houses, and many other incentives to the people living here.
Does Delaware Get Snow?
The state of Delaware usually is too warm to see snowfall, even in the prime of winters. Usually, the 'cold' temperatures in this area fall between the upper 40s and low 50s. However, there has been a tiny amount of snowfall in very rare instances.
What Is The Hottest Month In Delaware?
Statistically, the month of July is the hottest in the state of Delaware with an average temperature of around 73°F.
Also Read: Moving to San Diego – A Relocation Guide for 2022
Enter your information
Almost done!
Enter your information to view your quote.
Your information is safe with us. By using this service, you agree to receive email communications solely regarding your relocation process