How to Find Same Day Movers Near You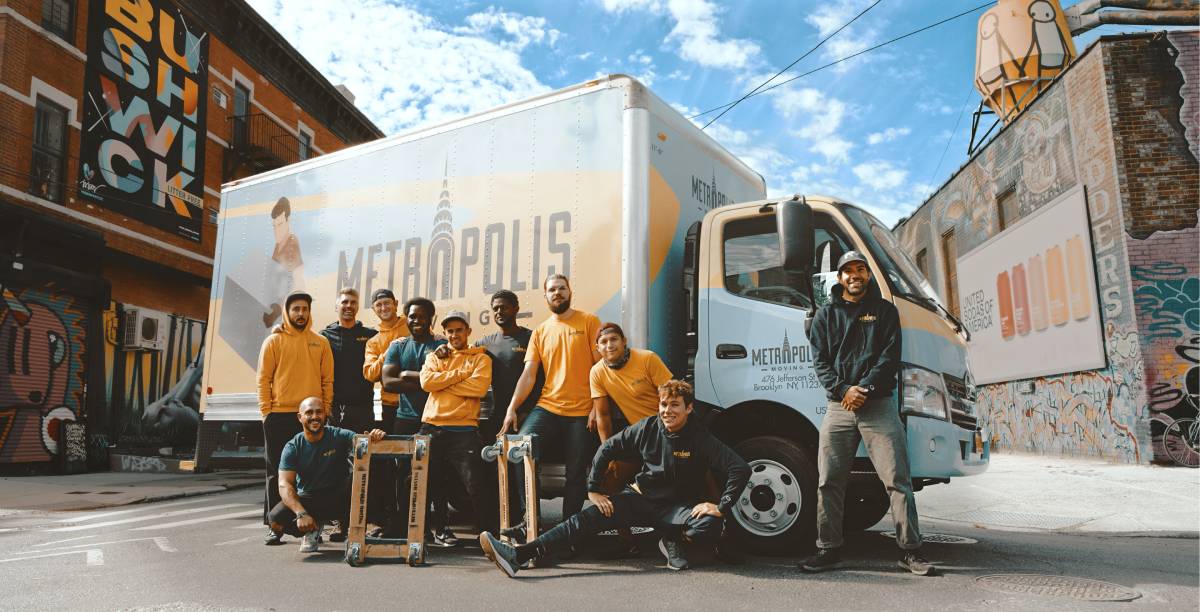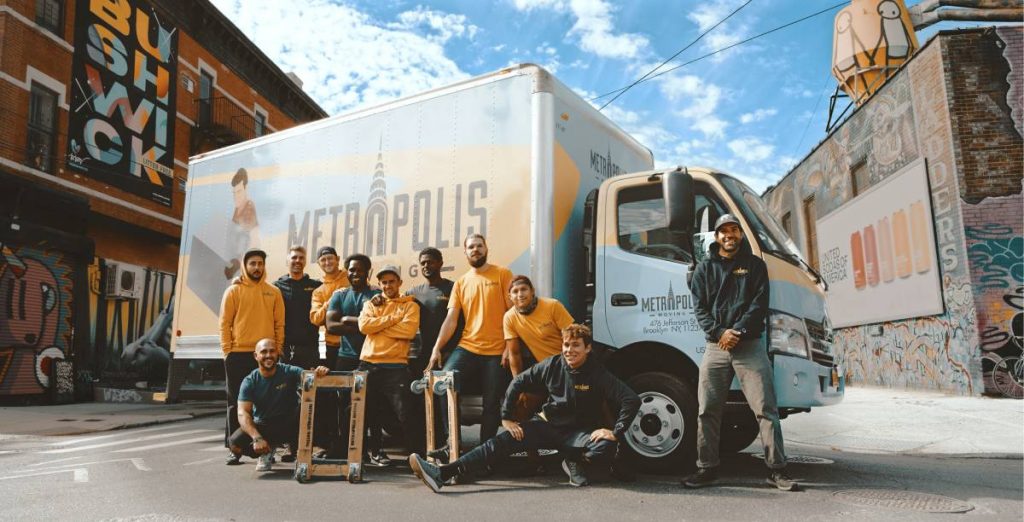 An emergency move can make your palms sweat and your heart race as you scramble to get everything done. Your company might have indicated your move months back, but the decision is made almost in the nick of time, which leaves you anxious and stressed. Don't worry; you are not the only one who has to pack your bags at the last minute and load them into the truck. Thousands of Americans find themselves moving in the shortest of periods. The good news is, you can find same-day movers close to your house who are ready to help at the eleventh hour.
Moving out in a day is an ambitious goal but not undoable. You should take a deep breath and reassure yourself that "Everything will be all right." Instead of panicking, make a quick to-do list and hunt for last-minute movers. A professional moving company helps you achieve your move.
Find the Last-Minute Movers
Get quotes from a few movers and finalize the deal. Reputed professional movers will make your last-minute move easier. Their expertise lies in the organized hustle. Let them handle your packing, wrapping, loading, transport, and unloading. You should plan well and supervise the staff for smooth sailing. Verify the companies that respond to your emergency call. You will not have a lot of time to research the company you need to finalize.
Check USDOT Number of the Same-Day Movers
A U.S. Department of Transportation (USDOT) number is a unique identifier for tracking safety information for commercial motor vehicles like moving trucks. A USDOT agency, also known as the Federal Motor Carrier Safety Administration (FMCSA), makes it mandatory for every motor carrier that takes cargo across state lines to have a USDOT number. Additionally, 38 states also require local companies that transport goods within state lines to obtain USDOT numbers from the FMCSA. Verification of a USDOT number protects customers against fraud. It's an easy way to check safety records and a company's complaint history to check its legitimacy.
Check Same-Day Movers' Ratings on BBB
The Better Business Bureau (BBB) sets and maintains high standards of trust between consumers and businesses. The members need to abide by the BBB Accreditation Standards to be accredited by the Bureau. All BBB-accredited, moving companies, are supposed to follow the BBB Standard, i.e., Build Trust, Advertise Honestly, Tell the truth, Be Transparent, Honor promises, Be responsive, Safeguard Privacy, and Embody Integrity.
Check Online Reviews of Same-Day Movers
To look into the list of same-day movers that offer the best services, the most favored way is to check online reviews. Reviews are submitted by the customers who have taken their services in the past and show how happy or disappointed they were with their services. You can also check the packers' and movers' services on the local listing to determine their pros and cons. Some reviews can also tell you what best plans are available, and with a few good discounts offered, you can save a considerable amount of money.
Choose the same-day moving company based on all the information you've got, like, the cost estimates, reviews, their presence on USDOT and BBB websites. Avoid focusing only on the price factor, and check on the last-minute movers' extra services.
Use Moving Cost Calculator
The moving cost calculator is available readily on many websites. The calculator gives you a fair estimate of your move. By doing so, you are aware of the approximate moving charges prevailing currently. It helps when you bargain while signing with the chosen last-minute mover. Don't be alarmed if the prices quoted are much higher than the estimates, as same-day moving services can cost more due to the nature of the emergency.
See Also: How to Calculate Moving Costs
How to Pack for the Same Day Move
Although packing for a move is never an easy task, it's especially challenging when you have to do it in a hurry because of unexpected circumstances like getting evicted or a sudden job change or simply because you did not plan the move when it was indicated to you days ago. You can follow these tips to make the process go as smoothly as possible:
Start Early
The earlier you start packing, the less stressed you'll be, and the more time you'll have to complete the task. Pack one room at a time so that you can focus on the task and not be overwhelmed by the magnitude of the work.
Create a List
Make a list of everything you need to pack for each room in your house. This will help keep you organized and ensure that you don't forget anything. However, when you are making a list, sometimes you tend to forget to add a few things on the list and then forget those things altogether, so stay calm and make a list instead of rushing it. You don't want to leave anything essential behind.
Decide on What You Don't Want to Move
Not everything needs to be moved to your new home. There are some items that you may not need or want anymore. This can include things like clothes that you've outgrown, furniture that you don't like or use, or old and outdated appliances. Donate these items to a charity or sell them online to get extra cash.
Pack Essentials
This is a must; first and foremost, keep an essentials bag ready before anything else. The essentials bag should have your toiletries, a change of clothes, some food and water, and essential documents like your passport and driver's license. Keep this bag with you during the move so that you have access to essential items.
See
Pack Heavy Things First
Pack the items you won't need until you reach your new home at the move's end. Since you don't have the time to pack everything, you'll have to pack heavier items first. This will make the process easier as you go along. Heavy items like your furniture, TV set, music system, etc.
Pack a Survival Kit
A survival kit is essential for any move, especially the last-minute one. This kit will come in handy when you're in the middle of a move and need something to tide you over. This kit should include a flashlight, batteries, a first-aid kit, water, and snacks.
Label Boxes and Trash Bags
When packing, it's important to label each box and trash bag with the room to which it belongs. This will make it easier for you to unpack at your new home. You can also number the boxes to know which one goes where.
Be a smart packer
You won't have time to take your clothes out and pack them in a neat and clean suitcase. No. You can take out the clothes directly from your closet and put them in a trash bag. You can use cloth napkins or towels to wrap delicate items and keep them in boxes. If you have books, it would be best to pack them in suitcases, which have wheels so that it will be easier for you to drag your bag instead of carrying it, because books are heavy!
See Also: How to Start Packing to Move
Quick and efficient services
Packing
Good same-day movers have skills, resources, proper tools to combat an emergency. They come prepared with much-required packing supplies, boxes of different sizes, box liners, bubble wrap, blankets, wrapping papers, staple guns, etc. They will pack all items, sturdy or fragile, expensive to ordinary. Well-trained staff will pack and carefully place them in suitable boxes with utmost care and vigilance. You are only required to supervise if the boxes are labeled correctly and see that things are placed in the right boxes.
Loading and unloading
Movers have equipment ready for all types of items. They use furniture sliders to load heavy furniture. The towing arms and dolly come in handy while packing the boxes. With these gadgets, shifting boxes to the truck has become a very smooth and swift process. The well-trained staff has know-how on the boxes' placement in the car. For example, they always load heavy boxes at the bottom of the truck, followed by lighter boxes on top. Remember that the boxes/ furniture at the bottom is not crushed or damaged.
24/7 Furniture Delivery
If you have ordered a piece of furniture or electric appliance, ask for 24/7 delivery. Ask the company to deliver packed and ready to be loaded in your truck at your doorstep.
Moving
The moving crew will arrive at your house on time, as agreed. They are very proficient and efficient in their work. Nothing will be left behind or damaged in the process. It's a good idea to have all your packing supplies ready so that they can start packing right away and save time. The crew will work quickly and smoothly to get your move done in the shortest time possible without compromising quality. Movers, especially good same-day service, will have a very systematic plan. They will arrive with their crew and equipment and start loading the truck. You should stay out of their way and let them do their job.
See Also: How To Get Organized For A Move
Ask for help from family and friends
These pressing times need several helping hands. The kids need to be picked up and dropped to school, the address needs to be changed for postal and delivery services, perishables in the kitchen need to be wrapped, and many other daily chores. Call your close friends, neighbors, and family. Explain the situation to them and ask for SOS's help. It is ideal to assign them tasks. One of your friends can babysit the kids and pets. Another close aid can fill the change of address forms at the USPS. Request your near and dear ones to be with you to handle any emergency.
Conclusion
People usually plan before they move, but if you need to move and don't have enough time to plan, it's essential to find the same day movers. By following these tips, you can make your move as smooth and stress-free as possible. Remember to ask for help from family and friends and take advantage of same-day moving services if you need them. Good luck!
FAQs
Should I Use a Broker to find the Same day moving help for the heavy lifting?
No. It would be best if you did not use a broker to find same-day moving help for the heavy lifting. A broker will likely charge you a fee, and you can get the same service directly from a moving company.
What are same-day moving services usually used for?
Same-day moving services are used for urgent moves when you need to relocate quickly and don't have time to plan or pack.
See Also: Ultimate Local Moving Guide
Can I get a refund if my move is cancelled?
If your move is cancelled, you may be able to get a refund from the moving company. However, this will depend on the company's policies and the reason for the cancellation.
Can I use same-day movers If I'm carrying something long-distance?
Same-day movers are typically used for short-distance moves. However, some companies may be able to accommodate long-distance moves. You should contact a company directly to inquire about their services.
Can I trust a moving company I found online?
You should exercise caution when choosing a moving company and only work with companies that are licensed and insured. You can check the status of a moving company's license at the Department of Transportation's website.
Do I need insurance for my move?
It is always a good idea to have insurance for your move, in case something is damaged or lost in transit. Many moving companies offer insurance as part of their service, but you can also purchase insurance from a third-party provider.
Can I pack my own belongings?
Yes, you can pack your own belongings if you prefer. However, most same-day movers offer packing services as well, so you may want to consider using their services to ensure your belongings are packed and transported safely.
Enter your information
Almost done!
Enter your information to view your quote.
Your information is safe with us. By using this service, you agree to receive email communications solely regarding your relocation process