What Salary Do You Need To Live in Washington DC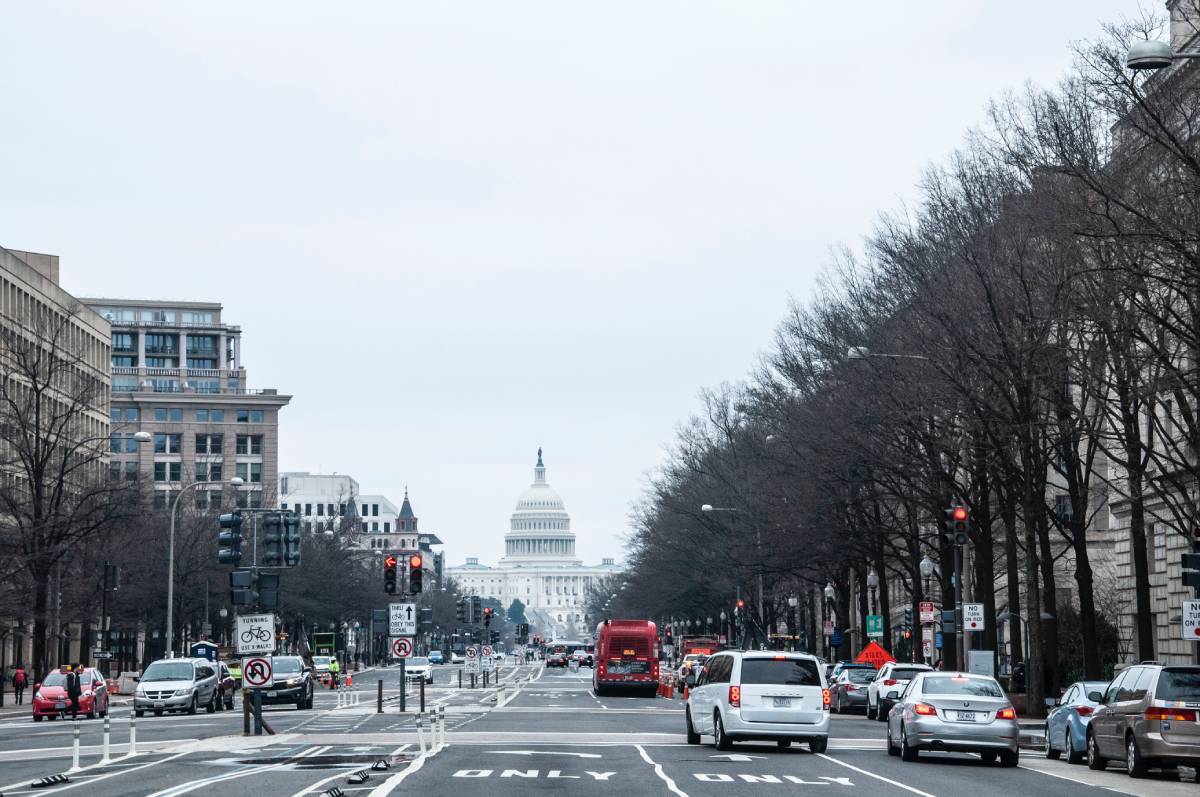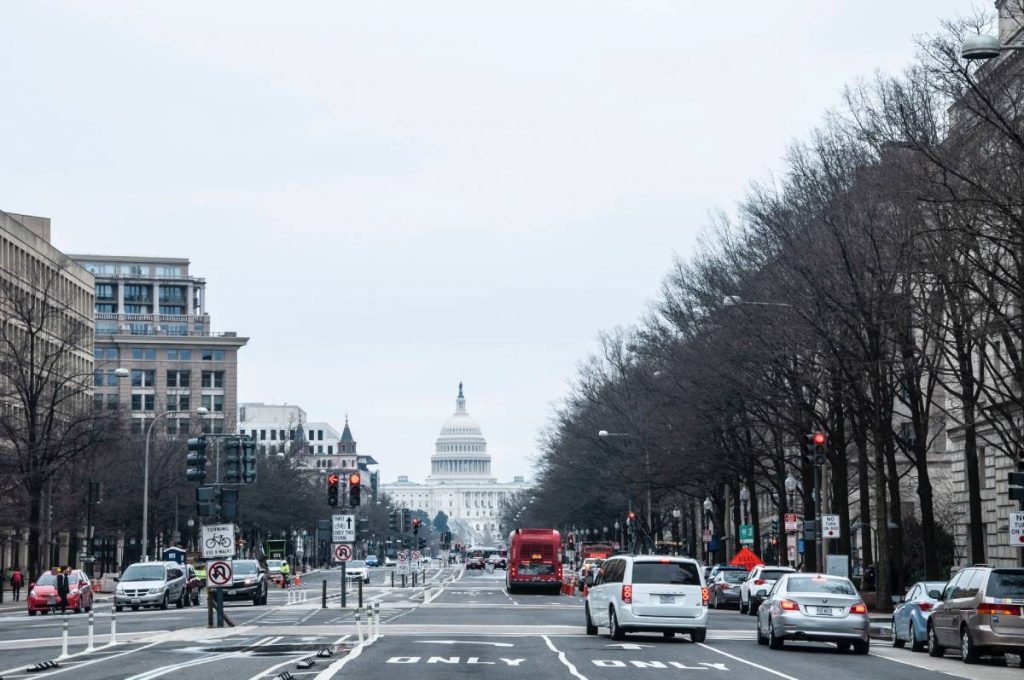 Home to the Washington Monument and the Lincoln Memorial, Washington DC is, perhaps, one of the most culturally and historically significant American cities. But if you want a piece of that history cake, you might need to flip your pockets clean. Washington DC is known for its exorbitant living expenses. Even though it is around 18% cheaper than cities like New York, it has a score of 152.1 in the cost of living index – of which a score of 100 indicates the national average cost of living. This discrepancy should tell you enough about the rates you're going to encounter in the seat of the American Civil War. But not enough. That's where we come in.
If you've ever wondered what salary you'd need to learn to live in the city of Washington DC, then read on further because we've got answers.
Where Does Your Salary Go Living In Washington DC?
Costs Of Real Estate In Washington DC
Home is where the heart is. Home is also where your budgets are, as it'll probably be one of the biggest purchases of your life that cement your bond to a particular city. For this bond in Washington DC, you might have to fork in a little more than you bargained for. Well, not a little more. A lot more. According to Payscale, housing expenses in the city are roughly 148% higher than the national average. Now, that's a whopper. The median home value in Washington DC is $708,135 which is more than double the average median home value in the rest of the country.
Not only is the current rate sky-high, but the recent trends, too, do not seem to be in your favor. Just in the last year, 2021, housing prices have gone up nearly 6% and will continue to do so owing to the shortage of houses in the city. If after hearing this you've set aside your housing dreams for now, we completely understand. Let's look at the next feasible option; renting. While rents in the city are, by no means, cheap, they are still way more viable than investing in a house in DC. The average rent of a studio apartment in Washington DC is $1,891 and for a one-bedroom apartment, it is $2,261.
If you've got a plush paycheck or a high reserve of savings ready, you could look into residing in neighborhoods like Great Falls, Potomac, Berkeley, Foxhall Village, Barnaby Woods, etc. Some of the more affordable neighborhoods are Foggy Bottom, Brookland, Tacoma, South West, and Van Ness.
Costs Of Transportation In Washington DC
Just being in a city is not enough, you need to be able to travel within and outside the city to truly savor it. How much public transportation costs in a region is a very important question worth asking. Washington DC offers the Metrorail and MetroBus as its two primary modes of public transport. Both of these facilities can be opted by purchasing a rechargeable Metro Pass. While a single-day pass costs $13.00, a weekly unlimited pass costs $58.00. A monthly unlimited pass may cost anywhere between $72 and $216.
For regional buses, it would cost you significantly less as a 7-day pass costs just $12.00. Even though kids above the age of 5 need to pay for a pass, the DC Kids Ride Free Program ensures that all kids attending school in the city don't need to pay to avail of public transport in DC. These passes can either be paid through your mobile wallet or purchased from rail station vending machines or retail outlets.
According to MIT, a single adult would spend an average of $5,586 for transport in DC while a couple with one child would spend around $12,887. If you're someone who has been blessed with the opportunity of owning a car in the state, know that gas costs $3.79 per gallon.
Taxes In Washington DC
High tax rates can be a dealbreaker for many. If you're one of them, might we say that it's time you say goodbye to your dreams of moving to 'The District' because the residents of the city bear the heaviest tax burden in the entire country. In fact, the average total tax rate in the country is about 11.98% of your savings and income. That's a lot!
The sales tax rate in Washington DC is 6%. While this is not as high as in some other cities, it is still a non-negligible percentage. As for income tax, there are brackets ranging from 4.00% all the way to 10.75%. The corporate income tax rate is 8.25%. The property tax rate also stands quite high, at $0.85 per $100 in assessed value.
What this indicates is that, aside from housing and other general living expenses, you also need to set aside a good chunk of your income in paying off the taxes. The price of living so close to where American history unraveled is sure proving to be great, isn't it?
Utility Bills In Washington DC
One aspect of the cost that is absolutely non-negotiable is basic utilities. You might be able to hold off on investing in real estate, but you cannot hold yourself off from using water, electricity, and the internet. This is why we're here to tell you how much you'd need to set aside for utilities before moving to the capital city of the United States.
Numbeo tells us that, one month of basic utilities – including electricity, heating, cooling, water, garbage – costs $162.63. While housing and general expenses are a lot higher in the city, utilities, surprisingly, are nearly 3% lower than the national average. So while you might have to fork out more for getting a place to yourself, you might not have to spend nearly as much to try to sustain a life for yourself in the house/apartment.
See Also: How Much Does It Cost to Move Out Of Washington DC?
Costs Of Food In Washington DC
Be it Washington or Wisconsin, a man needs to eat. This is exactly why you need to budget your food expenses regularly too, to ensure that too much fun doesn't leave you without money for your meals. While it is quite difficult to determine exactly how much you'd spend on food every month – as it depends heavily on your food and consumption habits – it's possible to shed light on some of the most common food items and how much they cost in the city.
For a loaf of bread, you'd have to pay around $3.66 in Washington DC. A gallon of milk and a carton of eggs cost $2.13 and $1.99, respectively. While one kilogram of rice costs $4.85, one kilogram of standard cheese costs $12.42. One kilogram of apples and bananas cost $6.74 and $1.72, respectively. Potatoes and onions cost $3.90 and $3.56 per kilogram, respectively. If you want to know if you can afford the occasional takeout or restaurant visit, know that a visit to a low-priced restaurant in Washington DC costs $18.00 while a two-person visit to a standard restaurant that serves a three-course meal costs about $75. These numbers are courtesy of Numbeo.
Once again, these costs are subject to change depending on a wide variety of variables. But we hope you get a picture of how much food in the region generally costs.
Healthcare Costs In Washington DC
While you can do everything in your power to take care of and enhance your health, you never know when an emergency may strike. This is precisely why it is extremely important that the city you choose to live in has healthcare facilities and hospitals that are efficient as they are accessible.
In this regard, you're lucky. According to Numbeo, healthcare in the city of Washington costs 3% lower than the U.S average. On average, you would spend roughly $10,295 on healthcare in the city. A standard doctor's visit in the District City will have you paying $106.84, while a visit to the dentist would cost you $91.78. If you're a pet parent of some sort, the vet's costs would concern you. A visit to the veterinarian would average around $50.44, so make sure to account for that too, if you've got a pet(s) depending on you!
Childcare Costs In Washington DC
Since we're talking about dependents, let's talk about the biggest dependent there is; children. Children are infinitely more work than pets and just as expensive. Moving cities on your own may be taxing, but it would also mean that your personal needs and preferences are the only ones you'd need to prioritize. But with children, there are umpteen more expenses you need to factor in. According to the World Population Review, Washington is the most expensive American state, with regard to good childcare. You would need to spend an average of $2,020 per month or an astounding $24,243 per year to attain childcare for your little one.
One month of kindergarten for your child at a private institution would cost around $2,077 while one month of primary school for your child at a fairly reputed school would cost 35,110. If you're a working parent, know that nannies and caretakers in the city tend to cost $20-$25/hour for taking care of your child, and these costs have only risen post-Covid. These skyrocketing childcare expenses are now posing a huge problem with regard to working and/or single parents because it is proving to be quite expensive to go to work in Washington DC.
So, if you're someone who has little ones of their own or is planning on building a family in the city, make sure to set aside resources or contact people beforehand to make it possible for your family, as it's going to be an expensive affair. Not to forget, every parent wants the best for their children. As for schools, Washington DC has plenty and several of them are very highly reputed for the quality of their education. Some of them are Benjamin Banneker Academy High School, Washington International School, Langley High School, McLean High School, etc.
Miscellaneous Costs in Washington DC
One of the best things about living in DC is the sheer exposure you get to culture through its wide array of museums, memorials, and memorials. The next best thing is that many of these museums and memorials are absolutely free to visit. You could get a Sightseeing Pass DC for $54 to visit some of the biggest hits in the city including National Geographic Museum and Madame Tussauds. While at it, you could visit the DC Ivy City and go cocktail-tasting for just $39!
Understanding The Job Market In Washington DC
A good job not only helps you advance your career but also attain the kind of lifestyle you aspire to lead. Therefore, it's absolutely essential that you find a stable, well-paying job before you make the decision to move to a whole new city, especially to one as expensive as Washington DC. Fortunately, DC has a pretty diversified, expansive economy with its focus on industries like defense, education, construction and real estate, banking, food services, healthcare, and a number of Fortune 500 companies. Being one of the tourist hotspots in the country also means that it draws in a significant number of people every year and rakes in millions in the tourism, hotel, and hospitality businesses. It is one of the highest contributors to Gross Domestic Product (GDP) in the country and offers incredibly promising job opportunities in these fields.
Some of the biggest employers in the city of DC include:
Fairfax County Schools
Amazon
PwC
United States Postal Services
IBM
Accenture
Target
MedStar Health
The median household income that you could expect in Washington DC is $92,266. While this is significantly higher than the national average household income of $53,490, the high cost of living in the city justifies this increase in income. According to US News, the current unemployment rate in the city is 6.5%.
How Much Should You Earn To Live Comfortably Well In Washington DC
This all leads to our million-dollar question: How much would you need to earn to dream of a comfortable life in the American capital city? And we're disappointed to say that the answer does not inspire a whole lot of optimism. The Washington Post deems that you'd need $80,273. Well, the good news is that, over the course of 2021, the cost of living in the state has had a slight decline which has now made it possible to reduce the amount you'd need to earn to sustain a healthy lifestyle in the city. But the reality for many is that $80,000 and above is an unimaginable sum to earn in the course of a year, especially if you're not aided by a solid, handsomely-paying job in the city.
On the other hand, another survey by Purdue University and GoBankingRates.com states that to lead a "happy" lifestyle – which is undoubtedly journalism speak for "bougie" – you need a minimum of $182,595 in Washington DC. Whether you want "comfortable" or "happy", you decide!
According to the Massachusetts Institute of Technology, the required hourly living wage for a single person in the city is $22.28 while the sum for a couple with one child and one working member is $38.73. If you've got two dependents on you and both you and your partner are working, then the required living wage per hour is $30.10.
See Also: Best Moving Companies In Washington DC
Conclusion
Decked in presidential glory and tucked along the beautiful Potomac River, Washington DC is one of the best American cities to spend your life in. But in order to aspire for a good life for you and your family here, you'd need to earn significantly more than you have to in your current city. Do your research, prioritize your preferences and choose a neighborhood that matches your vibe, aesthetic, and budget, and you should be fine! Happy moving (if you are)!
FAQs On What Salary Do You Need To Live in Washington DC
What Is The Most Expensive Neighborhood In DC?
The poshest neighborhood in the city of Washington DC is Great Falls with a stunning median income of $228,067. It's an exclusive little suburb in Fairfax County that has only the creme de la creme residing in it.
What Are The Top Most Expensive States In The United States?
According to a ranking conducted by World Population Review, Hawaii is the most expensive state, followed by New York, California, and Massachusetts.
See Also: Moving From NYC To Washington DC – A Complete Guide
What Is The Median Household Income In Washington DC?
The median household income in DC is roughly $92,266.
Enter your information
Almost done!
Enter your information to view your quote.
Your information is safe with us. By using this service, you agree to receive email communications solely regarding your relocation process