How to Move Out of Parent's House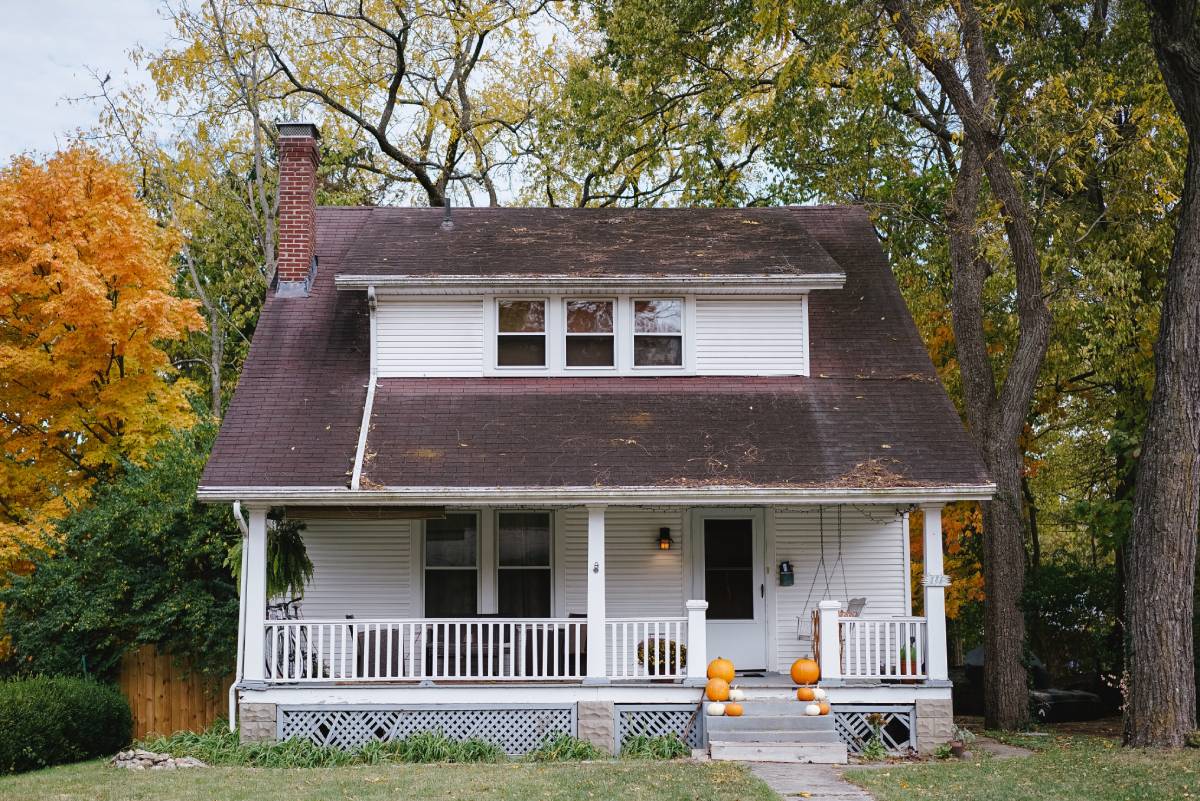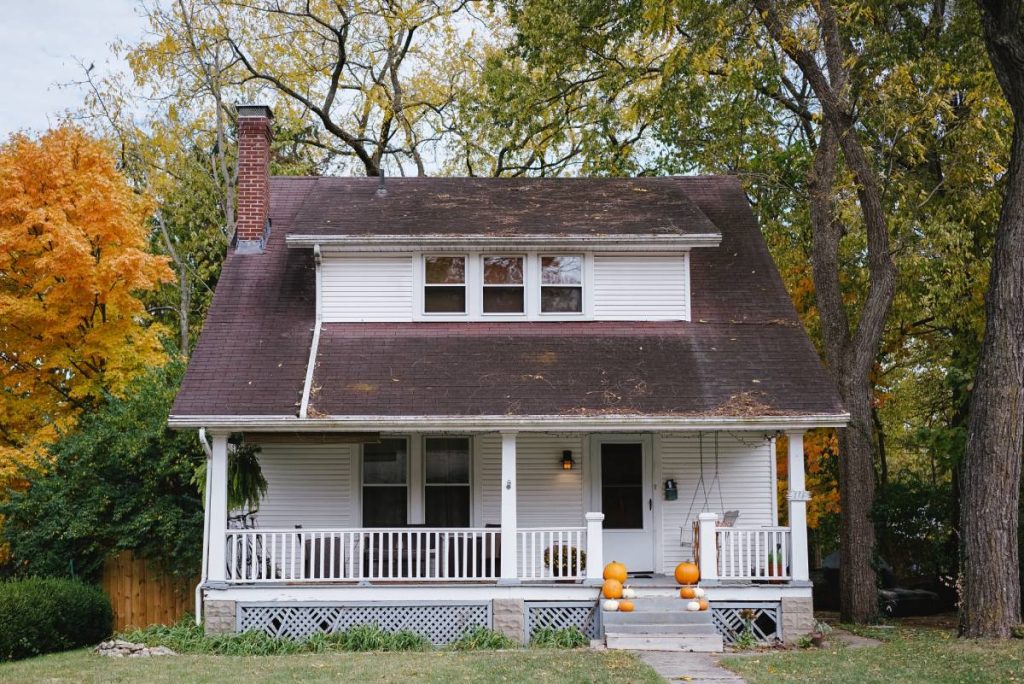 Moving out of your parent's house can be a challenging but exciting experience. It can be difficult to adapt to a new living situation and set up a home, especially if you are moving out for the first time. However, it is also an opportunity to establish yourself as an independent adult and gain new skills and independence. Whether you are planning on renting or purchasing a place of your own, there are certain steps that you should take to make the transition as smooth as possible.
Discuss your Plans with your Parents
Before you make any decisions, it is important to have an honest conversation with your parents about your move-out plans. Your parents can have worries about your new living arrangement, or they may want to be a part of your life. Discuss your reasons for wanting to move out and ask if they are willing to support you financially. If you cannot rely on your parents for financial assistance, start saving up money so that you can cover the cost of moving and setting up your new home. Being proactive and open about your plans will help you establish a productive relationship with your parents as you begin this next stage of your journey.
Have a Moving-Out Plan in Place
Once you have reached an agreement with your parents and you have the necessary financial resources, it is time to develop a detailed plan for moving out. This may include making arrangements for where you are moving, which type of property you want to live in, do you want to have a roommate, transportation, scheduling move-out dates with your landlord or realtor, and packing up all of your belongings. Additionally, take some time to consider what furniture and appliances you will need in your new home. You may want to sell or donate some of your belongings to free up space and reduce the cost of moving.
Maintain a Good Credit Score
Moving out is a great opportunity to start building your credit history, which will help you secure loans and other financial products in the future. It is important to establish good credit because it positively impacts your ability to secure loans, manage debt, and access credit cards. If you want to rent, your credit history will be a major consideration in determining whether or not you qualify for a lease.
One of the best ways to build good credit is to start paying all of your bills on time, including rent or mortgage payments, electricity, phone, and internet bills. Another way to build credit is by using a credit card to make small purchases each month and paying off the balance in full by the due date. If you are unsure where to start or what financial products are right for your situation, talk to a financial advisor about your options.
Save Money for Down Payment
If you plan to purchase a home, you will need to save up enough money for a down payment. A down payment can range from 5-20% of the total cost of the house and is required by most mortgage lenders to qualify for a loan. There are several ways that you can start saving money for your down payment, including setting up an automatic savings plan, making small sacrifices with your spending habits, taking advantage of any tax credits that are available to you, shopping for low-cost packing materials, and bargaining with your landlord to allow you paying rent in installments. Additionally, there may be grants or financial assistance available in your area for first-time homebuyers, so it is important to do some research on this front.
See Also: How to Save Money During a Move
Consider Post-Moving Expenses
Once you have moved out and established yourself in your new home, it is important to create a budget that will help you manage your expenses. You may want to leave some room for unexpected costs like moving or replacing furniture or appliances and larger purchases or vacations that you may want to take in the future. Set up a budget that covers essential expenses, such as rent or mortgage payments, utilities and internet bills, food and household supplies, insurance, transportation costs, and a small amount of money for fun activities.
Look for a Realtor or a Landlord
If you plan to purchase a home, it is important to find a realtor who can walk you through the buying process. A good realtor will be able to advise you on what type of property and neighborhood would best suit your needs and budget and help you navigate any challenges or obstacles that may come up in the process. If you plan to rent, it is important to find a reputable landlord. You may want to ask around for recommendations or check online reviews before signing a lease agreement.
If you have a friend or family member who has a real estate license, they may be able to help you find a suitable place to live. Additionally, there are many online resources for finding a real estate agent or landlords, such as Zillow or Trulia. It is important to take your time and do your research before making a final decision to feel confident that you have found the best possible place to live.
Schedule Movers or Ask your Friends for Help
If you plan to move out of your parents' house, you will need to schedule movers or ask your friends for help. Moving can be a stressful and expensive process, so it is important to plan and budget for the cost of hiring professional movers or renting a truck. You may also want to consider asking your friends or family members to help you with the move, as this can be a great way to save money and get some extra hands on deck. If you don't want any last-minute surprises while moving, it is a good idea to inform your movers or friends well in advance.
Packing up your belongings can be one of the most challenging parts of moving out of your parents' house. You will need to decide what to take with you and leave behind, which can be difficult. It is important to be thoughtful about what you pack, as you will need to make sure that everything fits in your new home and that you have the necessary items for your new lifestyle.
De-Clutter
Once you have sorted through your belongings, you will need to decide what to do with the items you no longer need or want. You may want to consider donating, selling, or consigning these items, as this can be a great way to declutter your home and make some extra money. Many online resources exist for selling or consigning unwanted items, including apps like Craigslist and Poshmark. Additionally, you may want to consider donating your unwanted items to local charities or non-profit organizations in your community.
If you have a lot of rubbish to get rid of or big goods that you can't give or dispose of, you may want to consider renting a dumpster or hiring a junk removal service. These services can be a great option for getting rid of large and bulky items without worrying about the cost or effort involved in moving them yourself.
Find Packing Supplies
Once you have decided what to take with you and what to leave behind, you can start packing up your belongings. This can be a time-consuming process, so it is important to plan and stock up on the right supplies. You will need boxes of various sizes, packing tape, packing paper or bubble wrap, markers, labels, and any other items you will need for packing up your belongings. You can find boxes at your local grocery or home improvement store, or you may be able to find them for free from friends or family members who have recently moved. There are some online resources where you can order packing supplies, such as U-Haul or Home Depot. Other packing materials can be found around your house, such as old towels or blankets, which can be used to protect your belongings during the move.
Start Packing
One of the keys to a successful and organized move is to pack room by room, starting with the items that will be needed last. This way, you can avoid having all of your belongings scattered around your house as you pack and will be able to keep track of what goes where. Start by picking up the items in each room that you won't need before the move, such as out-of-season clothing or non-essential kitchen items. Once you have packed up all of your belongings, it is important to pack a "moving day" bag with all of the items you will need during the move. This bag should include your phone charger, a change of clothes, toiletries, snacks, and any other essentials you will need during the move.
As you pack each room, label your boxes with the contents and the destination room. You can use a simple labeling system, such as color-coding or numbering your boxes, or you can get more elaborate with your labeling by including a list of contents on each label. This will save you a lot of time and frustration when unpacking at your new home.
See Also: What is the best packing material for moving?
Connect Utilities and Other Services
After you've packed up all of your belongings and are ready to move into your new house, it's time to connect utilities and other services. This includes electricity, gas, water, trash service, and the internet. You will need to contact your local utility companies to have these services turned on at your new address. You will need to provide your new address, move-in date, and account information in most cases. You may also need to pay a deposit for some of these services. Once your utilities are set up, you can start unpacking and settling into your new home.
Get the PaperWork Done
One final step that is often overlooked when moving out of your parents' house, but can be incredibly important, is taking care of all of the paperwork involved. This includes things like changing your address with the post office, social security card, voter registration, banking information, and other important documents with your new address. This will help ensure that you don't miss any important mail or information as you start your new independent life. Updating your driver's license and car registration and transferring your school records should be on top priority. You will also need to cancel any subscriptions or memberships you have at your current address and notify any important institutions of your new address. Take some time to go through all the accounts and records you have that need to be updated and make the necessary changes.
Celebrate with a Housewarming Party
Now that you have moved all of your belongings and set up all of your utilities, it's time to celebrate with a housewarming party. This is a great way to welcome friends and family into your new home while also getting everyone updated on everything going on in your life. You can use this opportunity to show off your new house and introduce your friends and family to the new place you will be calling home. Whether hosting a small gathering with just close friends or throwing a large housewarming party for all of your loved ones, this is the perfect way to officially kick off your exciting new chapter as an independent adult living on your own.
Conclusion
If you're feeling the pressure to move out of your parents' house and into your place but are struggling with how to make it happen, we hope this article has given you some helpful ideas. With a little bit of effort, moving out of your parents' house can be an exciting and positive experience. Happy Moving!
Frequently Asked Questions
How do I know if I'm ready to move out of my parents' house?
If you're feeling like you're ready to move out and live on your own but are struggling with the decision, it might help to ask yourself a few questions. Do you feel like you need more independence? Are you struggling to follow your parents' rules and expectations? Do you have a stable job or income that can support you financially? If you answer yes to these questions, it may be time to start planning your move out of your parents' house.
At what age should you move out from your parents?
According to many people, 25 – 26 is the right age to leave your parents' home if you are still living with them.
How can I move out of my parent's house with no money?
It is recommended to rethink your decision to relocate With No Money. If you have finally decided, look for work before leaving home. Don't be scared to request help from family on a timely basis. After the move, go into an ultra-economical mode. Don't spend money you don't have.
What state will pay you to move there?
Alaska will compensate you for relocating there. Residents of Alaska are entitled to royalty payments from the state's oil and gas sector. In 1982, the Alaska Permanent Fund Dividend was established to provide each resident with a monthly payment.
Enter your information
Almost done!
Enter your information to view your quote.
Your information is safe with us. By using this service, you agree to receive email communications solely regarding your relocation process