Moving from Pittsburgh to Boston – A Detailed Guide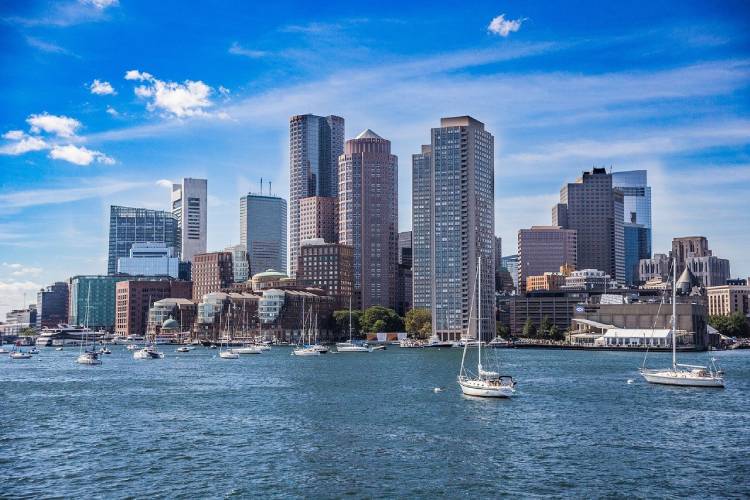 If you've been living in Pittsburgh and have thought of moving to Boston, it's time you make a final decision. Job opportunities, higher education, lifestyle, and a low cost of living are some of the many reasons why Boston's been gaining a lot of popularity among the people of the country. These are also the reasons why residents from Pittsburgh, like you, have been moving to The Cradle of Liberty, thus called thanks to Faneuil Hall and its role in the American Revolution.
Moving to a new city is always challenging at first but once you find common ground and familiarity, you get eased out a bit more. The common ground between the two cities is the richness of history that they have restored and preserved, the love for sports, and the booming tourism industry. So, if life is making you make the move from Pittsburgh to Boston, you must dive deep to know more about the city. To give you an insight into a lot more, we've put down a detailed guide to help you understand how life in Boston is going to be different from life in Pittsburgh.
Weather
When moving from Pittsburgh, where the weather brings you no surprises, to Boston, where the weather can be pretty unpredictable, you will have a rather fun time getting used to the weather. Generally, the weather in Boston is harsh both during the winters and summers. But at the same time, you get to enjoy the spring and autumn here. You will slowly ease into the weather of Boston – it's certainly doable.
Boston has cold winters that also experience occasional snowstorms and rainfall. So, when you move to Boston, you'll have to carry an umbrella with you to protect yourself from the unpredictable rains. to the 28 inches of snow in Pittsburg, the snowfall in Boston is 44 inches. The lowest temperature in winters in Boston is as low as 22°F and January is the coldest month of the year. This is exceedingly similar to Pittsburgh, where the average low hovers around 24°F.
The summers in Boston are as unpredictable as the winters. Some days, the weather will be dry and hot, or sunny and humid, but can quickly change to windy, chilly, and stormy. Yep, the weather in Boston is dramatic – that's the best way to describe it! The average summer temperature in Boston is around 82°F during July as it is the hottest month. Pittsburgh is rather straightforward when it comes to its summers – they have a high temperature of around 81°F which lowers to mid-60°F during the night.
Boston being a coastal city, is at risk of coastal storms, flooding, and blizzards. These will soon become a fact of life for a new resident of the city.
Cost Of Living
The cost of living will be a huge financial change when you move from Pittsburgh to Boston. The cost of living in Boston is 48% higher than the national average while that of Pittsburgh is 1% lower than the national average. The housing market is the determining factor that plays a big role in bringing in such a difference to the cost of living in both cities.
Buying A House
The real estate market in both cities is on a different scale. The market for houses in Boston is highly competitive and pricey. Most areas in the city have expensive houses on sale and finding affordable houses is going to be a challenge. On the other hand, houses in Pittsburgh are priced lower than the national average and are affordable. In Boston, about 48% of the residents are homeowners while in Pittsburgh, 42% of the residents are homeowners.
To give you better context, we have a table that will give you the difference in median home values in Boston and Pittsburgh according to Zillow.
| | | |
| --- | --- | --- |
| | Boston | Pittsburgh |
| Median Home Value | $703,404 | $223,840 |
The vast difference between the two values just goes to show you what to brace yourself for if you plan on buying a house in Boston.
Renting A House
Just like the market for buying houses, the market for rentals in Boston is equally as competitive and pricey. The median monthly rent of Pittsburgh is half of the median rent in Boston. So, you would be looking at double the cost of rent when moving to Boston from Pittsburgh.
| | | | |
| --- | --- | --- | --- |
| City | 1 Bedroom | 2 Bedroom | 3 Bedroom |
| Boston | $1,820 | $2,198 | $2,717 |
| Pittsburgh | $775 | $940 | $1,202 |
The above-mentioned rental prices depict a stark difference and would need you to make some financial adjustments. So, unless you have a high-paying job in Boston or a good chunk of money saved up, moving from Pittsburgh may not be financially wise for you.
Taxes
When you look at your cost of living in a city, you mustn't forget to look at the change in tax rates that you'll be paying. Pittsburgh itself has a high tax rate but so does Boston; in fact, Boston's tax rates are even higher than the national average. Any hopes you may have had of saving up on your taxes when moving from Pittsburgh to Boston may just be dashed.
The city of Boston follows the same tax rates as Massachusetts and does not impose any additional rates on either the sales tax, property tax, or income tax. The income tax in Boston is 5%, higher than Pittsburgh's 3%. The property tax is 1.21% and the sales tax is 6.25%, around the same as Pittsburgh that has an average effective property tax rate of around 1.55% and a sales tax of 7%.
Expenses
You need to brace yourselves for the utility bills, healthcare costs, and the expenses on food and groceries in Boston. All these expenses are going to make a dent in your monthly savings in Boston. Even though the utilities and other expenses around the house in both cities are higher than the national average, Boston is relatively more expensive with a higher margin.
Your utility bills (monthly water, electricity, cooling, heating, and garbage disposal) in both Boston and Pittsburgh are a bit expensive. But, Pittsburgh is more expensive than Boston in this area. Your monthly utility bill in Boston is around $192.22 and your bill in Pittsburgh is $209.76 according to Payscale.
When it comes to food and grocery expenses, Boston is more expensive than Pittsburgh. Both of the cities have higher prices of groceries and food items compared to the national average. One gallon of milk costs $2.15 in Boston, and a loaf of bread costs $3.46.
Coming to healthcare expenses, Pittsburgh costs 6% higher than the national average while Boston is 35% higher than the national average. A one-time doctor's visit in Boston will cost you $149.67 and the same in Pittsburgh is $103.86.
Crime Rates
Moving from Pittsburgh to Boston will be a great idea for you if the high crime rate is a concerning factor. Looking at the crime rates in the cities is an important criterion to take into consideration. When looking at crime rates in Boston and Pittsburgh, Boston is a safer city to live in as the crime rate is comparatively lower than Pittsburgh.
Boston is safer than 17% of the cities in the USA. Your chance of being a victim of property or violent crime in Boston is 1 in 38 people. Pittsburgh, on the other hand, is safer than just 6% of the cities in the USA. This is a big difference in the crime rates in both cities. So if you plan on moving to Boston, you will have much better and safer neighborhoods to live in.
The violent crime index in Boston is 6.47 per 1,000 residents and the property crime rate is 19.98 per 1000 residents according to Neighborhoodscout. Of the two, the property crimes in the city are a bigger contributor to the overall crime rates in the city. You have a 1 in 56 chance of being a victim of a burglary or theft in the city.
Economy And Employment Opportunities
Boston has a flourishing economy with a GDP of $480.300 billion in the year 2020. The economy of the city has been growing each year and has been one of the strongest economies in the country. At the epicenter of the economy in the city are its education, tourism, and healthcare industries, also providing a lot of employment opportunities. These industries along with technology, insurance, research, manufacturing, and science have been contributing to the overall economic growth of Boston.
| | | |
| --- | --- | --- |
| City | Median Household Income | Average Income Per Year |
| Boston | $86,725 | $81,000 |
| Pittsburgh | $47,275 | $67,000 |
Along with a growing economy, Boston city also has one of the most thriving job markets in the country. The unemployment rate in Boston is 4.9%, but it has been dropping consistently over the years. Education, research, tourism, hospitality, and healthcare are some of the many industries that have contributed majorly to the employment generation in Boston city. If you want to move to Boston for professional reasons, it is a good decision to make.
The city is home to some of the biggest international and multi-million dollar companies that have contributed to its economy. Some of the biggest employers in Boston are Bain and Company, Harvard University, Iron Mountain, Converse, Massachusetts Institute of Technology, Boston Consulting Group, IASIS Healthcare, Sapient, Liberty Mutual Insurance, Boston Children's Hospital, Boston University, and Mintz.
Education
Boston is called the 'Athens of America' for a reason. The city introduced the first public elementary school, first public school, and first public high school in the US, and is home to some of the best elite universities in the country. It is one of the best cities that offers exceptional educational opportunities for higher education. Pittsburgh, too, has a good reputation for its education systems but it cannot be compared to Boston.
Let us have a look at some of the top-rated schools, colleges, and universities in Boston.
Schools
Match Charter Public School
Hurley School
Boston Latin School (BLS)
Boston Arts Academy
Eliot School
Josiah Quincy School
Colleges And Universities
Emerson College
Boston University
Northeastern University
Berkeley College of Music
University of Massachusetts Boston
Traffic And Transportation
Despite having a well-connected transportation system, the city of Boston has very bad traffic that takes ages to clear out. So, moving from Pittsburgh to Boston will not change a lot in terms of traffic congestion. Both cities have a bad reputation for the peak hour traffic which makes commuting a daunting task. Having said that, Boston has a really good transportation system that runs in the city.
The Massachusetts Bay Transportation Authority's system runs the subway trains popularly known as 'T'. It is a five-color-coded train that covers all parts of Boston. It is an extremely well-connected transportation system with stops in almost every neighborhood and area of the city. This is one of the most used transit systems in Boston as you can get almost to any place within the city in a matter of a few minutes. The ticket for a ride in the T is $2.40 and you can also purchase CharlieCards that can be reused to purchase tickets.
Boston also has a bus network that is a bit more complex than the T. There are over 200 bus routes that will take you some time to figure out. Different buses have different routes and timings. But most of the run throughout the week from 5 am to 1 am. You can buy yourself a ticket or use your CharlieCard to pay your fare when using the bus. Boston is also serviced by the Logan International Airport (BOS), located in the East Boston neighborhood of the city.
Water taxis are a popular mode of transportation in Boston. The Boston Water Taxi services both tourists who take a tour of the city and locals who get to their destinations. The water taxi covers the route from Long Wharf and Shipyard Park and also stops at the airport and Boston Harbor. It gives you an entire tour of the city in one ride and has become a popular mode of transport. A one-way ticket for an adult costs $15 and is half this price for children below the age of 7. The taxis are not available all day long – they can only be accessed anytime between 6:30 and 7 a.m., and 8 to 10 p.m. from Mondays through Sundays.
The crowded city is unable to manage its traffic very well leading to long hours of congestions that block the streets. Limited parking spaces, a dated city layout, and peak hour rush are some of the reasons the traffic in Boston has gained immense notoriety. Also, the T and Bus systems in the city can be complex to decode and navigate, especially for newcomers in the city. Having said that, if you manage to figure your way out with these services, you may be able to get around the city pretty efficiently.
Places To Visit In Boston
While Pittsburgh may have its share of places to visit, Boston isn't far behind at all. There are plenty of spots around the city for you to explore, some of which are listed below.
Boston Common
One of the oldest parks in Boston, Boston Common is one of the popular local places to visit. You can explore the park on foot or on cycle. You can also take a tour of the park and get to know the history and background of the same.
Boston Freedom Trail
Knowing that the city has a rich trace of history, you can visit the Freedom Trail. It is a two-mile-long aisle consisting of several historical landmarks of Boston. Visiting this place is literally a walk down history, one that anyone and everyone can embark upon.
Fenway Park
All the sports enthusiasts would be happy to know that you can take a tour of Fenway Park. Fenway is, after all, America's 'Most Beloved Ballpark' and is one of the most important landmarks of the city. It is also usually crowded with tourists who visit the place.
Also Read: Moving from NYC to Boston – A Complete Guide
Best Places To Live In Boston
Fenway
Fenway is one of Boston's cultural and academic hubs. The neighborhood is home to some of Boston's best universities and schools including Boston Latin School, America's first public school. This attracts a large number of the younger population to the neighborhood. The area also has some of the best bars, cafés, green spaces, and even museums. The housing in this area is mostly rented out to students and families with kids.
Population: 35,514
Median Home Value: $750,000
Annual Median Household Income: $71,298
Monthly Median Rent: $3,570
Charlestown
Charlestown is Boston's oldest and first official neighborhood. This neighborhood is known for its quaint lifestyle, authenticity, and community life. A majority of the residents in the area are working and skilled professionals. Charlestown provides these professionals with ample job opportunities in varied sectors. The neighborhood also has Monument Square which is widely known for its Bunker Hill – quite the tourist attraction. It is a great place for professionals and fresh graduates.
Population: 19,120
Median Home Value: $644,900
Annual Median Household Income: $94,580
Monthly Median Rent: $3,276
Jamaica Plain
Jamaica Plain is a bigger neighborhood in Boston with a diverse community, and is one of the affordable neighborhoods to settle in. It has job opportunities, largely in the healthcare and education sector. But it also boasts some of the top-ranking schools for children. The area has working professionals, educators, artists, students, as well as young families living together. You will come across many independent businesses running in this area and it is a well-sustained neighborhood.
Population: 40,780
Median Home Value: $565,000
Annual Median Household Income: $94,734
Monthly Median Rent: $3,094
Back Bay
Back Bay is a neighborhood in Boston that has preserved its architectural beauty. You will find a lot of brownstone Victorian homes in this neighborhood. It is one of the more expensive and sophisticated neighborhoods in the city where the home prices are on the steeper end.
Back Bay has great job opportunities, amazing schools, parks, and gardens, but boasts simple, quiet living. Considering the high prices on homes, about 68% of its residents unsurprisingly choose to live in rented houses. It is also one of the most walkable neighborhoods in Boston. If you want sophisticated, lowkey living with a luxurious lifestyle, Back Bay is a place to call home.
Population: 19,589
Median Home Value: $1,095,000
Annual Median Household Income: $97,763
Monthly Median Rent: $3,920
Cost Of Moving From Pittsburgh To Boston
When moving from Pittsburgh to Boston, an important aspect to consider is the cost of moving. The distance between the two cities is 572.4 miles and moving is a long and tiresome process. It will take you about 9 hours to get from Pittsburgh to Boston via road. This move is not going to be the easiest move as it involves crossing state borders and also practically moving your entire life.
According to allied.com, the cost of moving from Pittsburgh to Boston will cost you about $2,716.45. This is just an average cost that can vary depending on the size of your move and all the services you are hiding from a company. If you go the DIY route, you will end up saving a lot of money but sweating it out, and if you choose to hire a moving company, you will end up spending a little more but moving with comparative ease.
Summing Up
Boston and Pittsburgh are cities of similar sizes and attractions alike. As a resident of Pittsburgh, you have experienced plenty of entertainment, outdoor activities, food, culture, art, history, events, and festivals. Moving to Boston will offer you all these things and more. Both the cities have their pros and cons, and you need to weigh your options carefully before you make any decisions.
Boston has a higher cost of living, and the prices of houses in the city are skyrocketing as well. But it also is known for a great job market, some of the top-rated schools and universities, great entertainment options, safe, warm, and welcoming neighborhoods, and more. If these things are on your priority list when looking for a city to move to, Boston is definitely a great place to call home.
FAQs On Moving From Pittsburgh To Boston
How Much Does It Cost To Move From Pittsburgh To Boston?
Moving from Pittsburgh to Boston covers a long distance of 572.4 miles. For a move this size, you will be spending about $2,716.45 on average. This price will change depending on your move size and whether you will hire a moving company or not.
Is Pittsburgh Like Boston?
Pittsburgh and Boston are cities of similar sizes and also offer similar outdoor and entertainment opportunities. The cost of living in Pittsburgh is lower and so is the median price of homes. You will get more job opportunities in Boston than in Pittsburgh. So overall, both the cities are similar, yet can be different in many aspects.
Is Boston A Good Place To Live In?
Boston offers you a good quality of life along with job opportunities and educational opportunities. You also have low crime rates and safe neighborhoods to live in. But at the same time, the city has a higher cost of living and even higher prices on homes and rent. So, if these things appeal to you and you can manage the high costs, Boston can definitely be a great place to live in.
Also Read: Moving To Boston – Relocation Guide
Enter your information
Almost done!
Enter your information to view your quote.
Your information is safe with us. By using this service, you agree to receive email communications solely regarding your relocation process