Moving from NYC to Boston – A Complete Guide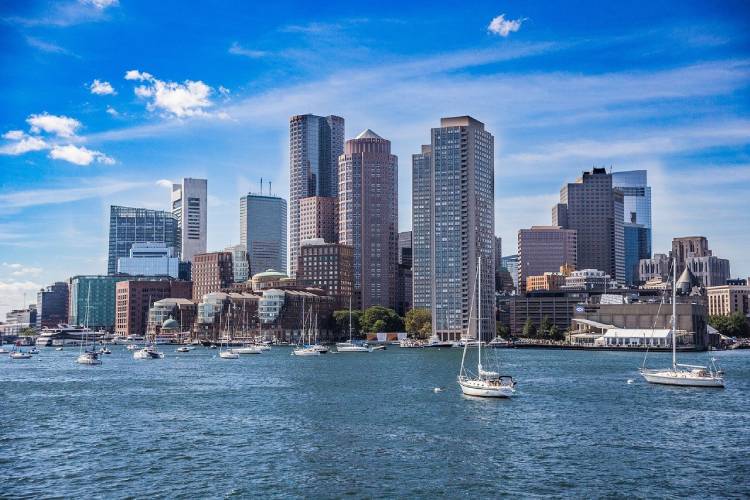 What to expect when you make your move to Boston from New York City
It is no secret that New York City and Boston have been at loggerheads forever, competing for the title of 'Better City'. But perhaps it is this rivalry that makes both these cities quite similar. So if you are planning to move from New York City to Boston, chances are you will be able to settle in quite comfortably. Having said that, there are many factors you should consider before you start planning your move. It is important to know what you are getting into before entering it. So do your research and be mentally and financially prepared for what is to come. This helpful guide will give a good idea of what to expect when planning your move to Boston, Massachusetts.
NYC versus Boston: What to Expect
For better or for worse, here are something you will notice right away once you've moved and settled in Boston:
The Bostonian lifestyle is more laid back than the fast-paced New York life
You'll find yourself relaxing
The cost of living is cheaper than in New York City
Driving around in Boston is just as bad as Manhattan
There are a LOT of Irish pubs
Benefits of Living in Boston
Think again if you're worried that you are downgrading by moving from New York City to Boston. There is so much to benefit from in Boston that, after a while, you may ask yourself why you didn't think to move sooner.
Walkability: If you are used to walking all over New York City, you can rest assured your leg won't feel restless in Boston. Boston was voted one of the best cities to walk in. Walking is convenient, enjoyable, and good for health, which is why most Bostonians prefer pedestrian life. There are sufficient walkways and even new walking trails that take you through greener neighborhoods while you make your way downtown.
Health Care: Some of the best hospitals in the country are housed in Boston, so you know you will be getting the best treatment there is if you are unwell. Some of the top hospitals include Massachusetts General Hospital, Boston Children's Hospital, and the Dana Farber Cancer Institute. Not only does this mean world-class healthcare for patients, but also excellent job opportunities for medical students.
Education: People from all over the world flock to Boston since it is home to some of the world's best universities and educational institutions. Some of the universities in Boston include Harvard University, Berklee College of Music, Boston University, Boston College, and Massachusetts Institute of Technology. So if you are moving to Boston with your family, you can rest assured that your children will have the opportunity to benefit from an excellent education system.
Change of Seasons: One of the most beautiful things to experience in Boston is the different seasons. Thanks to its temperate climate, there are four distinct seasons in Boston – namely Spring, Summer, Autumn, and Winter. Most people love to visit Boston during Autumn to witness the brilliant transformation of foliage from green to red, yellow, and orange. Although, you should be prepared for very cold, long winters.
Also Read: Moving in the Winter – Useful Tips and Advice
Lots of Activities: Boston is an excellent place for people who like to explore different cultures, appreciate good art and music, attend events and festivals, and have the opportunity to mix and mingle with some of the greatest minds, young and old. Historical markers are peppered throughout the city for history buffs to scout for, while nature buffs can take long strolls in the Boston Common (the first-ever public park in the United States, which is also the starting point of the Freedom Trail). There are ample food options for culinary enthusiasts and festivals, concerts, sporting events, and more.
Adjusting to Boston after NYC:
While New Yorkers might be apprehensive about calling any other city their 'home, let alone Boston, it isn't impossible to adjust to a new place after you move to it. There are ways to adjust to your new life in Boston. Here are a few to get you going.
Exercise: The best way to deal with the anxiety of moving into a new city and adapting to a new way of life is by working out and releasing the anxious energy via exercise. Staying in shape helps your body and your mental health, helping you have a 'grip' on things in this changing environment. Creating a workout routine might help you feel more grounded and settled over time.
Choose a neighborhood: The best thing you can do for yourself when moving to Boston from New York City is finding a neighborhood that fits your budget and is in close proximity to work. That gives you more time to yourself, your family and friends and your hobbies and interests. This will be a blessing in the long run since you may not have to drive (and get stuck for hours in traffic) or spend time commuting to and from the workplace.
Learn to relax: If there's one thing you could certainly learn to do when you move to Boston, it is to unwind and relax. Boston's calm, peaceful and laid-back atmosphere can be a rude shock to the system for a New Yorker who is used to a highly active, charged, and ever-changing environment (professionally and personally). Try meditating, attending some yoga classes, or spending time in the park. You might end up finding out many new things about yourself if you give it time and patience.
Make new friends: Another effective way to assimilate into your new neighborhood is to socialize and meet new people. Making new friends will help you know the city better, understand the cultures here and feel less alone in a new place. You would even get the lowdown on where to go for entertainment, events, good food, or nightlife. And, of course, you'd also have good company.
Cost of Moving to Boston
Now, when you are planning the move, you have to factor in the cost of packing your household items, the transport that will carry them to your new residence, loading and unloading, the distance traveled and the total weight of your belongings, as well as any rented or bought equipment, packing material or hired help. Planning for a move of this scale cannot be complete in a day. So before you set things in motion, the first thing you need to do is calculate how much it will cost and see how much of that you can afford. While moving costs tend to be on the higher side, and there are variable costs you will have to include, later on, you can expect an average moving cost to be about $1961 if you hire a moving service.
Also Read: Average Living Expense of a Single Person
Getting a Job in Boston
Work is one of the main reasons many New Yorkers move to Boston. While the income bracket is slightly higher in New York than in Boston, you'll be surprised with how many job opportunities there are to choose from in this beautiful city. The most prominent industries in Boston include life sciences (Pfizer, Merck & Novartis), finance (Fidelity Investments, Putnam Investments & Wellington Management), and technology (Amazon, Microsoft & Google). What's more, there are always new startups springing up all over the city that offer attractive benefits and stock options. So remember to polish up your resume if you are headed to Boston in search of work.
Also Read: How to Get a Job Before Moving Out of State
Where to Live in Boston
When choosing a neighborhood in Boston, remember that you have a budget to stick to. While it is cheaper to live in Boston than New York City, it is not the cheapest place to live in general. Housing comes expensive here, so be prudent in picking your accommodation options.
Beacon Hill: Beacon Hill is one of Boston's most picturesque and beautiful neighborhoods. Lined up with historic row houses, cobbled streets, and gaslit street lamps, you get to experience the Old World charm here. The average cost of renting a 2-bedroom would be $3000 per month.
South Boston: Also known by locals as "Southie", this is an excellent option for new graduates and young families. This predominantly Irish Catholic neighborhood boasts new housing developments with a beautiful waterfront view. The average monthly rent for a 2-bedroom would be $2500.
Back Bay: If you want to rub shoulders with the elite crowd, then the Back Bay is where you'll find a place. But keep in mind that the rent here is easily a few hundred dollars more than anywhere else – the price you pay to live amongst the affluent Bostonians. The average monthly rent for a 2-bedroom accommodation is about $3500.
See Also: How Much Does It Cost to Move Out of Boston?
Getting Around in Boston
The good thing about Boston is that it is very pedestrian-friendly. But in the Winter, walking might not be ideal. So consider traveling by public transport or car.
Apart from being able to walk pretty much all over the city, you can also benefit from the public transport system, which is well-connected and easily accessible. Get a Commuter Pass at the Massachusetts Bay Transit Authority or get used to the subway spider. Invest in a good pair of walking shoes. And only if you really must, get a car.
Conclusion
Moving to Boston may not be as intimidating as it would seem if you have spent enough time exploring your options and planning your budget. As with any move, there will always be some obstacles and delays added to the already overwhelming feeling that you are moving away from your 'home' to a strange, new place. But it's likely if you've spent enough years in New York City that you might take to Boston like a fish to water.
FAQs about Moving from NYC to Boston MA
What salary do you need to live comfortably in Boston?
Boston falls in the category of expensive cities to live in. So, if you want to live comfortably in Boston, in a neighborhood of your choice with enough money to have a social and recreational life apart from your job, then you need to earn a household income of about $121,000. For apartments with a couple of bedrooms, you can expect to pay $2900 as monthly rent.
Does Boston look like New York?
While Boston has a stately appearance in some parts, it is quite similar to New York City. New Yorkers are known to be walkers and are constantly on the move. You can go almost anywhere in Boston on foot, just like New York City. Being pedestrian-friendly is something both cities have in common.
Is it cheaper to live in Boston or NYC?
While Boston doesn't come as cheap as a city, it is still not as expensive as living in New York City. NYC has a cost of living that is 19.5% more expensive than Boston. But having said that, New Yorkers earn 6.8% more than Bostonians do.
Do I need a car in Boston?
It would be counterproductive to have a car in Boston. Locals find cars a hindrance more than convenience. Boston is easy to traverse through on foot or by subway, thanks to its compact structure. There are hired cab services like Uber and Lyft as well. And if you need a pickup at the airport, there are public transport options available; depending on where you need to go, you may have to factor in a couple of transfers.
Is Boston safe?
Based on statistics, Boston is considered moderately safe to live in. Still, it is not devoid of crime or unsafe neighborhoods. While COVID-19 spread through neighborhoods in Boston, there was a marked increase in violent crimes. Having said that, over the years, the quantity of violent crimes has been decreasing.
Also Read: Moving From NYC To Houston
Enter your information
Almost done!
Enter your information to view your quote.
Your information is safe with us. By using this service, you agree to receive email communications solely regarding your relocation process