How And Where To Rent Reusable Moving Boxes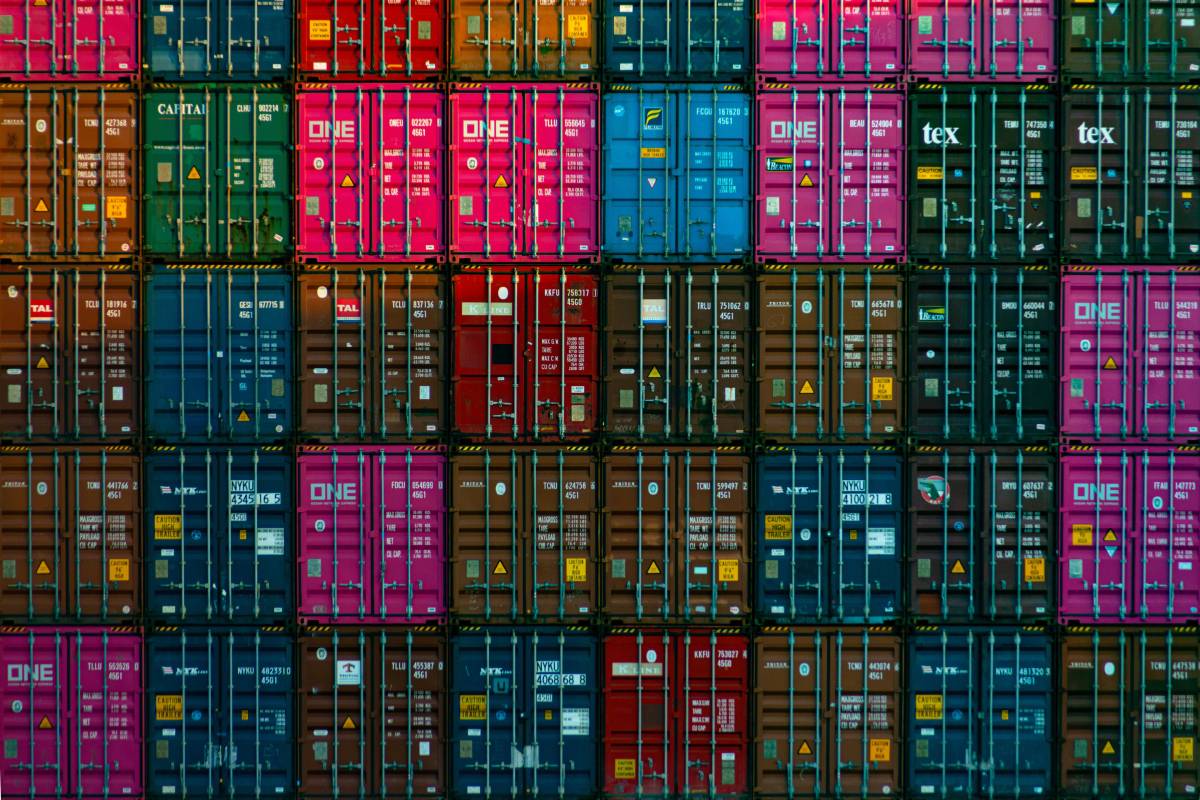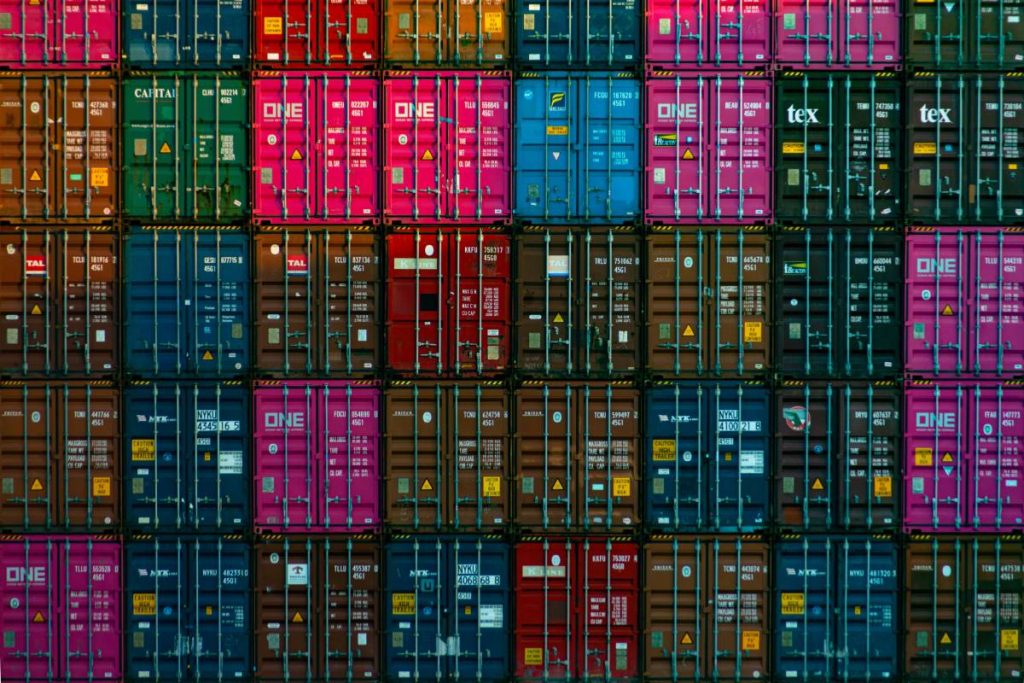 One of the most important, and cumbersome, parts of the process of moving is packing. You have to buy a billion tons of packing equipment, make sure you inventory all of it, and realize halfway through the first day that your boxes are falling apart. The one question that you might ponder upon at such a time is, 'is there an alternative to these cardboard boxes?' The answer is yes!
Reusable moving boxes are a boon in every sense of the word. They're much stronger than cardboard ones with a ton of tape on them, and you don't have to assemble them. The best part is, you don't have to worry about what to do with them once you're done moving! Before we get into how and where to rent reusable moving boxes, here's a little more about reusable plastic moving boxes.
See Also: How to Use Plastic Moving Boxes
Benefits Of Using Reusable Packing Boxes
Most reusable packing boxes are made out of plastic, which is inherently stronger than cardboard, as well as water-resistant. While plastic sounds very harmful to the environment, these boxes are made out of recycled materials, and they don't go to the landfill once you're done. So, they're as environmentally friendly as it gets!
The way these boxes are built, they usually have the lid attached to the box itself. This way, you don't just get stronger boxes, but they also stack easier than the cardboard boxes. Moreover, these reusable plastic boxes have ridges and/or handles in places from where you would usually pick them up. So, shifting them around is relatively easy, too!
Best of all? Regardless of where you rent these boxes, you can mostly avail of home delivery and pick-up service for the boxes, making it an even sweeter deal. Lastly, since you're renting these boxes, it usually works out cheaper than buying cardboard boxes.
See Also: Home Depot Moving Boxes
But Where Do I Go To Rent These Boxes?
As the use of reusable packing boxes becomes more mainstream, you'll find more and more companies popping up that will provide them as a service. Currently, there are a few in operation, and in most cases, they'll deliver your boxes to you, and pick them up too!
Here are eight companies that provide plastic moving boxes and crates to help you avoid the cardboard fuzz!
U-Haul Ready-To-Go
U-haul is a brand that's becoming synonymous with moving accessories and equipment. So, it's not surprising that this company is one of the leading brands in the 'reusable packing box' space as well.
Currently, U-Haul provides the Ready-To-Go boxes at select locations. However, you can get them delivered to your location instead of going and picking them up yourself. So, that makes life a little easier. The locations in which you can access these boxes from U-Haul are Metro Atlanta, Northern Texas, and the Dallas/Fort Worth area.
Rental Cost: Starting from $68.50 for 25 boxes for a week.
Rent A Green Box
Rent A Green Box has taken the eco-friendliness of this aspect to a whole new level. Their 'Recopacks' (short for Recycled Ecological Packaging) are made from industrial and consumer plastic trash that is collected from landfills and water streams.
Regardless of how they are made, the Recopacks are quite sturdy and the company also manufactures sustainable foam padding and packing paper, further helping the cause and detoxifying the Earth that much more.
Currently, Rent A Green Box is available only to the people of the Orange and Los Angeles counties. However, they will ship their boxes along with the sustainable packing equipment to wherever you are.
Rental Costs: Starting from $33 for 10 boxes for a week (Including a cart and eco-labels).
Lend A Box
Lend A Box is the first brand on this list that focuses on their pick-up and drop service instead of the usually suspected USPs. You can order boxes from Lend A Box in bundles, or individually, and have them delivered to your place. Moreover, they offer a great user experience over the phone as well as online.
Once delivered, you can use them according to your rental agreement, then call them up and have the boxes taken away from your new location. Or you can deliver them to their warehouse and save on the delivery fees.
Currently, Lend A Box is available in certain parts of Virginia like Alexandria, Ashburn, Fairfax, Leesburg, Herndon, Oakton, McLean, Sterling, Tysons Corner, Reston, and Vienna. The only place out of Virginia where you will find Lend A Box is Washington D.C.
Rental Costs: Starting from $70 for 10 boxes for one week.
Rentacrate
Rentacrate is one of the pioneers of this industry. This company started the service of providing reusable plastic bins for moving in 1991 and has been flourishing ever since. In today's day and age, the company primarily focuses on industrial and professional moving. However, they still offer rentals for residential moving as well.
Rentacrate is famous for being as environmentally friendly as possible. They don't just provide bins but make sure that you get bins that are specifically designed for moving things like ACs, TVs, and computers. Moreover, they also have unique storage solutions for your wardrobe and different accessories.
Rentacrate has 13 distribution centers sprinkled across the USA. Thanks to this, you can pick up the boxes from a different part of the country and drop them off at a different location altogether.
Rental Costs: Starting from $250 for 90 days. We recommend asking for a quote from the company directly since it's oriented towards industrial moving and has different ways of functioning.
BungoBox
BungoBox has one of the easiest setups when it comes to user experience. You simply let them know the number of boxes you need and they'll come drop them off at your places. Once you're done moving, let them know again and they will come pick them up!
The best part is, they have a wide selection of sizes and all of them are designed to be easy to grip and pick up. Moreover, BungoBox will clean and sanitize every box before sending them out, ensuring you get clean boxes every time you order. Lastly, if you spend more than $75, the pick-up and drop services are free.
Currently, BungoBox is available in the cities of Albany, Austin, Atlanta, Birmingham, Broward, Palm Beach, Connecticut, Dallas, Denver, Fairfax, Grand Rapids, Honolulu, Houston, Jacksonville, Manhattan, Orlando, Rapid City, Costa Mesa, Sioux Falls, and Syracuse.
Rental Costs: Typically, you will end up spending between $56 to $170 for a one-week rental. However, prices might go beyond that bracket depending upon the number of boxes you order and the duration for which you order them.
Bin-It
Bin-It has focused its strategy on keeping the customers happy. You get real-time updates of when your boxes are going to be delivered and picked up and you also get free zip-ties and labels to help with your moving.
Moreover, this company also offers free pick up and delivery services in addition to actual packing, moving, and storage services. This company has an inventory of multiple-sized boxes, some of which are designed for specific items like wardrobes.
The residents of NYC, New Jersey, Philadelphia, Indianapolis, Nashville, and Washington D.C. can head on to the Bin-Its website or call them up in order to avail of their services.
See Also: How Much Does it Cost to Move Out Of Philadelphia?
Rental Costs: Bin-It's prices will differ depending on where you are. Twenty bins in Nashville will cost you about $60 for a week. But, the same in New York will cost you around $109.
See Also: Where to Buy Moving Boxes
Better Than Boxes
This brand is focused mainly on two things: being environmentally friendly and being user friendly. Better Than Boxes allows you to request the specific number of boxes that you need, instead of a preset number.
Moreover, the company will take care of the pick-up and delivery of the boxes. You just have to make sure that you complete your moving trip in time and let them know once you're done.
Currently, Better Than Boxes is available for the people in and around Metro Atlanta, North Texas, and the entire Dallas/Fort Worth Metroplex.
Rental Costs: $69 for 25 plastic bins for a week.
Redi-Box
Redi-Box is a Chicago-based reusable packing bin provider that delivers these bins to your doorstep and picks them up after you're done moving. They have a distribution center in the city where you can go pick up and drop the bins yourself, too. So, you don't have to wait for a delivery in case you need more boxes.
Moreover, this company does not have a minimum order. So, you can decide the exact number of boxes you would need and you'll have to pay for just that much. If you want to move your office with you, Redi-Box also provides commercial moving solutions.
Redi-Box currently operates only in Chicago.
Rental Costs: $99 for 20 boxes for a week. However, if you keep the boxes over the decided time, you will be charged $15 per added week.
Rental Crates
Rental Crates has an inventory that will fulfill pretty much all of your moving needs. To start off, they have a wide variety of sizes for their boxes, including some that are built for specific items like wardrobes and kitchenware.
Moreover, they also rent out dish partitions along with keyboard & monitor bags, making moving the more delicate items just a tad bit easier. They also sell bubble wrap, packing paper, labels, and other packing equipment that you might need, making Rental Crates a one-stop solution for all your packing and moving needs.
This company is set in Detroit. However, they will deliver their products to a majority of the American states for free. Also, they will call you about half an hour before delivering all your requested equipment and make sure you're available to accept delivery. Isn't that as convenient as it can get?
Rental Costs: Rental Crates has packages based on the number of rooms for residential moving and the number of employees for commercial moving. On their cheapest package, this company will charge $90 a week for residential moving and about $165 for their commercial one. Also, commercial movers have to pay $50 as a delivery fee.
Boxbee
Boxbee is a California-based company that provides moving and storage solutions in and around all the major cities in the state. They offer their customers short-time solutions as well as long-time solutions. For example, if you want to store your belongings, you can rent a wardrobe box and store it with them.
Once you order from Boxbee, they'll provide you with moving supplies like a dolly, packing labels, and other moving paraphernalia. Moreover, they offer next-day delivery and pick for free, meaning you can place an order almost last-minute and rest assured that you won't be left hanging. Although, we highly recommend you don't wait that long to place an order.
You can visit Boxbee's website and avail its services in places like San Francisco, San Jose, Los Angeles, San Diego, Orange County, and the Inland Empire.
Rental Costs: Starts from $99 for 25 boxes for one week.
Summing Up
After everything is said and done, choosing to rent the reusable packing boxes is much better than cardboard boxes in every sense. You aren't causing as much pollution and you're saving money. Of course, this might not be available where you are living right now. But, we are sure that the way this is turning into a trend, using these reusable bins will be the mainstream method of moving in no time.
If you're thinking about using these containers, do all your research beforehand and figure out what company serves the areas around you and the place you are moving to. Then, make sure you've taken into account all of your belongings before placing an order for a specific number of bins. Then, happy moving!
FAQs On How And Where To Rent Reusable Moving Boxes
Are Plastic Moving Boxes Worth It?
Considering the fact that plastic moving boxes are reusable, environmentally friendly, easily available, and most importantly, cheaper than cardboard boxes, we think they are absolutely worth it. You don't even have to worry about disposal once you're done moving. What could be better?
How Do You Waterproof Moving Boxes?
When using plastic bins, a huge part of this question is answered by default. However, if you're still a little doubtful, you can wrap the entire box with saran wrap and then forget about it. Waterproofing a cardboard box, on the other hand, is much more challenging.
Who Is The Best Plastic Moving Box Provider In The US?
While there is no clear answer to this question, we would currently put two companies on the top of that list. The first one is U-Haul with their Ready-To-Go boxes and the second one is Rental Crates.
Enter your information
Almost done!
Enter your information to view your quote.
Your information is safe with us. By using this service, you agree to receive email communications solely regarding your relocation process