Moving From New Mexico To Texas – A Detailed Guide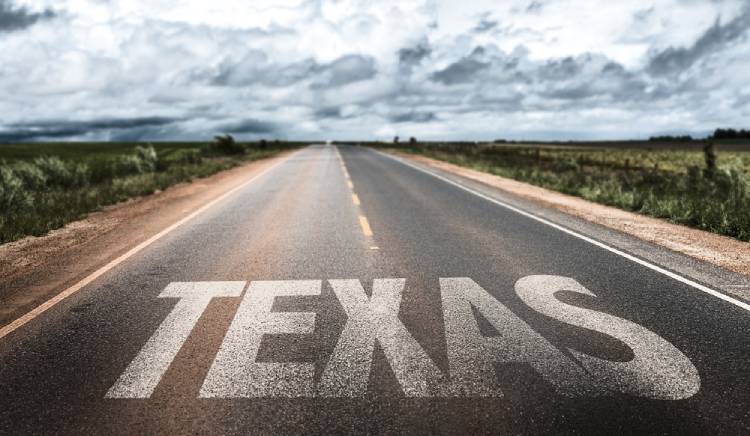 Moving to a completely new place has many perks. You're exposed to new life experiences, you meet new people, and you just grow as a person. If you feel New Mexico has served you well, and you think now is the time for a change of place? Perhaps you're considering moving to the neighboring Texas, and why not? The Lone Star State has a booming economy, outdoor activities, and friendly people.
But hold on a second. Before you decide on moving from New Mexico to Texas, you must know everything there is to know about it. We got you covered in that regard! Keep on reading and you'll be able to make a well-informed decision.
Some Points To Consider Before Moving From New Mexico To Texas
Weather
Summers in Texas are a bit harsher than in New Mexico. You'll feel the heat in Texas as its average day temperature ranges between 92°F to 100°F during the peak summer season. Nights are a bit forgiving in the state as they range in the warm 67°F to 75°F. If you're going out, please carry some sunscreen and wear warm-colored clothes. Do it, you'll thank us later. On the other hand, New Mexico has average day temperatures ranging between 84°F to 96°F.
Even winters in Texas are warm; much warmer than winters in New Mexico. You won't need to carry an extra set of woolen clothes since the average high winter temperatures range between 52°F to 71°F. Although the temperatures can drop between 23°F to 52°F, it's something you shouldn't be concerned about. Just a warm jacket and pair of gloves should do the job of protecting you from the cold. However, winters in New Mexico are a bit harsher than in Texas since temperatures go below freezing most of the time.
Two things are common between New Mexico and Texas: both have dry climates and less significant snowfall.
Cost Of Living
You'll not feel much of the pinch when you come to Texas because the cost of living is somewhat similar to living in New Mexico. On the cost of living index, New Mexico scores 88.4, whereas Texas scores 93.9. Transportation, healthcare, and groceries are slightly more expensive in Texas than in New Mexico.
Even when it comes to buying a house, there's no considerable difference between the two. Here's a comparison when it comes to buying a house in both New Mexico and Texas:
Median Home Value in New Mexico: $246,000
Median Home Value in Texas: $243,600
Compared to New Mexico, buying property in Texas is cheaper, but rent is higher.
| | | | |
| --- | --- | --- | --- |
| State | 1-bedroom | 2-bedroom | 3-bedroom |
| Texas | $953 | $1,148 | $1,504 |
| New Mexico | $752 | $910 | $1,250 |
See Also: New Mexico DMV Change of Address
For those who are planning to move to Texas, we have good news! No income taxes for you. However, you might have to bear with its high sales tax rate of 8.0%; but, even that will be manageable since it's just a 0.5 difference between New Mexico's sales tax rate of 7.5%.
If you're thinking of purchasing property in Texas, you need to know that its property tax rate is 1.07%, which is higher than New Mexico's rate of 0.78%. People spend around $3,396 per year on property taxes in Texas.
Job Market
Texas has a GDP of $1.7 trillion, making it one of the strongest and highest-grossing economies of the country. Its economy is even larger than some countries such as South Korea, Spain, Canada, Brazil, and Russia! You may ask, how is Texas flourishing? Well, this state's economy is not restricted to just one stream. A major chunk of its revenue is earned by multiple industries setting up base in its metropolitan areas, which have resulted in creating such a diversified economy. Business services, financial services, information technology, and manufacturing are Texas' prominent industries.
Here are some of Texas' major employers that have consistently been contributing to the economy:
Foxconn Assembly LLC, Houston TX
Pizza Hut
ATT
Keller Williams Realty
Carlson Restaurants
Dell
Electronic Data Systems
American Airlines
Livestock Investors
Tenet Healthcare
With such a diverse economy, it won't come as a surprise that the unemployment rate in Texas is less than in New Mexico: Texas' unemployment rate is 7.2%, whereas New Mexico's unemployment rate stands at 8.0%.
Even you'll be earning a lot more in Texas than in New Mexico. Hence, it's safe to say that you'll have a huge bank balance if you choose to live in Texas.
| | | |
| --- | --- | --- |
| State | Annual Median Household Income | Average Income Per Year |
| New Mexico | $44,970 | $23,950 |
| Texas | $52,580 | $26,517 |
Transportation
Due to the vastness of the land area, the public transportation system in Texas doesn't reach all corners of the state. On the other hand, New Mexico has a comparatively better network of public transportation.
So if you're moving from New Mexico to Texas, we recommend that you have your own car. Most Texans prefer driving around the state since it's convenient and efficient. But that doesn't mean Texas is void of any public transit services. Apart from commuting by car, you can either travel by plane, by train or even by bus to get across the state.
By Bus: Intercity bus services provided by Greyhound, Vonlane, AFC Transportation, ECHO Transportation, and Megabus.
By Flight: Since Texas is such a vast place, it needs to have an extensive flight transportation system. To get across major cities, you can use airlines such as American, American Eagle, United, United Express, and Southwest.
By Train: You have trains such as The Heartland Flyer, The Sunset Limited, The Texas Eagle running through most of the major cities of Texas.
Some Notable Places Worth Visiting In Texas
San Antonio's River Walk
Big Bend National Park
Padre Island National Seashore
The Alamo
Best Places To Live In Texas
Dallas
If you feel you've been missing out on nightlife, then visit Dallas. This happening city has attracted many youngsters to some of their best hangout spots such as The Foundry, Inwood Tavern, and Lizard Lounge. In addition, many young professionals have seen Dallas as a market hub since the job opportunities offered here are immense. So if you're seeking a vibrant city with a robust job market, keep Dallas on your checklist.
Population: 1,330,612
Median Home Value: $188,100
Monthly Median Rent: $1,052
Annual Median Household Income: $52,580
Also Read: Moving To Dallas Texas | Moving From Chicago To Dallas
Plano
If you want to experience Southern hospitality at its finest, then you should move to Plano. The place is bursting with diverse cuisine, culture, and amicable people, making it a wonderful and safe place to raise a family in. Also, the roads are clean, and you won't see many potholes on them like other cities of Texas do. Even the public schools are amongst the highly ranked and the job market has drawn many people from far and near. Summing up everything, there's always something for someone to do in Plano.
Population: 287,064
Median Home Value: $398,646
Monthly Median Rent: $1,418
Annual Median Household Income: $95,602
Richardson
Richardson is one of Texas' smallest cities with a growing population. Here, commuting to other cities such as Plano or Dallas is convenient because of the highway that runs through it. If you plan on studying further, you have the University of Dallas that offers some of the country's finest courses and educational facilities. Along with that, the job market is thriving, all thanks to the prominent telecommunication field set up in this area.
Population: 116,432
Median Home Value: $274,200
Monthly Median Rent: $1,403
Annual Median Household Income: $85,678
See Also: Moving From New York To Texas
The Cost Of Moving From New Mexico To Texas
Moving interstate requires precise planning and immense discipline. It's impossible to pull off a successful move without those two elements. Hence, it is important to plan at least 2-3 months in advance. Make a checklist of all the items you need. This will help you in segregating the items that are important and unimportant. Downsizing is another important point you need to keep in mind before moving. Transporting items that you only need and selling the ones that are unimportant not only saves space but also money. Furniture is expensive to transport since it requires more space and energy to load and unload; therefore, reduces the pieces of furniture by hosting a garage sale.
Where striking a deal is concerned, never settle for the first deal you find. Research at least 2-3 movers beforehand. That way, you'll have a broader understanding of the price ranges and packages of different moving companies which in turn will help you decide better.
The time, distance, and place of the move gravely affect costs as well. Depending on the size of the move, here are some of the different price ranges you should expect while researching for moving companies.
| | | | | |
| --- | --- | --- | --- | --- |
| Size of the move | Professional Moving Company | Moving Container Company | Freight Trailer Company | Truck Rental Company |
| 1-bedroom | $1,652 – $2,602 | $1,241 – $1,675 | $1,047 – $1,487 | $612 – $825 |
| 2-bedroom | $1,747 – $3,157 | $1,576 – $2,127 | $1,144 – $1,626 | $634 – $856 |
| 3-bedroom | $2,234 – $3,803 | $1,848 – $2,498 | $1,190 – $1,690 | $724 – $976 |
Depending on your budget, you can either hire a professional moving company or rent a truck. The former option is a bit pricier; but, it's relaxing and time-efficient as all the heavy work such as loading and unloading will be done by them. They may even offer junk removal services for free for some long distance moves, but it's better to ask whether this service is free or paid beforehand. Renting a truck is more economical, but you'll have to do all the lifting, loading, and unloading.
Also Read: 10 Largest Cities in Texas
Conclusion
Texas is a great place to move to. The cost of living is not that high, the economy is booming, and the average salary per annum is higher than the average salary earned in New Mexico. Since there are more positives than negatives, we feel moving to Texas would be one of your best decisions yet.
Also Read: Moving To San Antonio, Texas
FAQs
Is It Cheaper To Live In Texas Or New Mexico?
You won't have to cut any corners if you live in Texas since it's just 1.4% more expensive than New Mexico. Taxes in Texas, especially property taxes, are slightly towards the higher end than in New Mexico, so you'll have to account for that as well while you're planning on moving to Texas.
How Much Money Do You Need To Comfortably Live In Texas?
Since the cost of living is not very high, an income of $29,134 per year should be more than enough for you to suffice on your own. However, if you have one child and are providing only for yourself and that child, then you need an average income of $59,652 per year to live comfortably in Texas.
Is Texas A Good Place To Retire?
Texas is a great place to retire since the cost of living is not very high. With welcoming people and safe neighborhoods, you can be sure that the quality of life in Texas is more than just decent. Not just that, as Texas levies no state income tax, your retirement benefits are all not taxed!
Also Read: Moving to Texas
Enter your information
Almost done!
Enter your information to view your quote.
Your information is safe with us. By using this service, you agree to receive email communications solely regarding your relocation process