Moving to Texas | Relocation Guide for 2022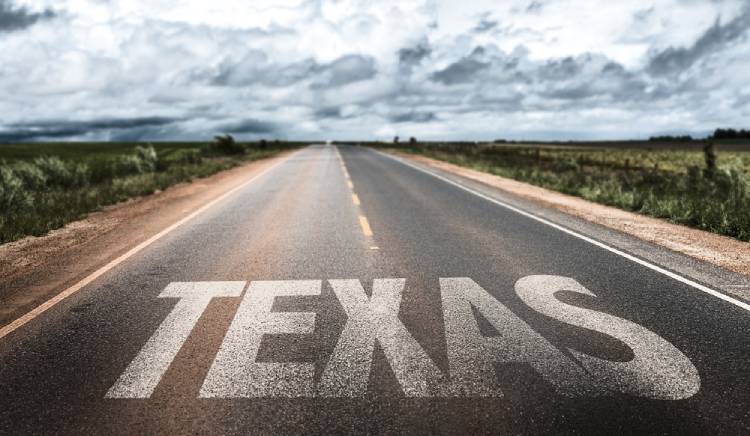 When one speaks of Texas, what pops in your head is usually men on horseback, huge ranches and lots of dry arid land. The term "Lone Star State", is another thing that strikes most of us, whenever anyone mentions Texas. It's possible that you already know that it's the nickname of the state of Texas, but dont know its meaning. You might have also seen a lone star on the state flag and the emblem.
Texas is more than its deserts and ranches. Texas is home to many industries, the Gulf of Mexico and the city Austin, which is often considered the world's capital for live music. It is also fondly called the "Lone Star State" to immortalize the struggle the state went through while attaining independence from Mexico.
Below, we share a comprehensive guide which shares everything you need to know when moving to Texas.
Living In Texas: What To Know Before Moving To Texas
Texas has the second largest land area in the United states. Additionally, it is also the second most populated state with 29.90 million residents as of 2020. According to the U.S Census Bureau, the state has seen a steady average growth of 1.74% from the year 2011.
The growth in population is unsurprising because of the growing job opportunities that the state has to offer. At the same time, Texas is also an affordable state to live in, with low taxes and an even lower cost of living.
Pros And Cons Of living In Texas
We give you a short list of the pros and cons of living in Texas which might help you come to a decision.
Pros
As stated above, Texas comes with its own list of benefits. We state a few below:
1. Affordability
Texas is an extremely affordable state to live in. Not only is there no income tax, but the government also offers several benefits for its citizens. Real estate and the overall cost of living in the state is also low as compared to other states. If you are just starting out or retiring, Texas is the place to be.
2. Job Opportunities
The state has a wide variety of industries that support the job market. From technology and finance to defence and agriculture, the state is great for job seekers. Additionally, it is home to numerous Fortune 500 industries that generate a large number of jobs every year.
Cons
1. Education
Texas falls short when it comes to education. Literacy rate in the state is low because a larger part of the population work in sectors that do not need education, which is why they drop out sooner. The public schools in the state also do not fall on the higher end with respect to the quality of education.
2. Traffic and Transportation
Cities like San Antonio and Austin are facing major urban congestion problems with commute times increasing. Even though most cities in Texas have extensive transportation systems, they sometimes fall short. Accidents are also high as drivers throughout the state are notorious for speeding.
Tax Rates
You might want to consider the tax rates of the state you're moving to because not all states have the same taxation policies. When it comes to Texas, you're lucky because Texas does not charge its citizens any income tax.
For this reason, the state is known as an extremely tax-friendly state where young families can make a stable start. At the same time, Texas is also a great place to move to if you're retired! The state also provides businesses with numerous tax benefits, which is plus if you're a business owner or you plan to start one.
However, the state does have steep sales and property taxes. If applicable, the median sales and state tax combined falls at 8.19% which is the twelfth highest in the country. Property taxes stand at an average of 1.83%, which is the sixth highest in the country. In some counties, property tax can also go over 2.00%.
Texas Housing Market
Texas is a fairly affordable place to live in, whether it's buying a house or paying rent. The average home value in the state is a hotchpotch of prices and the range varies. While the costs are significantly low in the suburbs, it can rise in the cities. You must also consider the property tax rates if you wish to buy a home when you move.
According to data by Forbes, the median home value of the state entirely is at $228,900. Data by the Real Estate Center published in November 2020 showed that median home value increased by 11%. In Austin, for example, the median home value is $359,300 followed by Dallas which is $326,100. In other areas of Texas like San Antonio and Fort Worth, median home value stands at $261,000 and $269,900 respectively.
Texas is also extremely renter friendly, with median rents falling way below the national average. Apartment List's 2019 report showed that the median rent for studios and one bedrooms in the state falls at $731 and $844 respectively. Whereas, the median rent for a two bedroom is at $1,049. However, this price can greatly increase in some cities like Frisco, where the average rent for a two bedroom is around $1,585.
Cost Of Living in TX
The average cost of living in Texas is low compared to most other states in the country. However, the prices can vary if you choose to live in busier cities like Austin or Frisco.
The median monthly energy bill in the state is $122.47, which is higher than the national median. However, this might decrease depending on your lifestyle and where you choose to live in the state. A plus point is that Texas also allows you to choose your own electricity provider, since the electricity market is deregulated. This will help you save on quite some money too.
When it comes to monthly groceries, you will have to pay higher than the national average if you choose to move to the bigger cities. In cities like Austin, residents pay an average of $320.04 a month on food, which is higher than the national average. Do note that these prices will vary based on your lifestyle.
To conclude, Texas is an affordable place to live in with respect to both rent and taxes. However, this changes if you choose to move to bigger cities. Additionally, living in other areas will help you save a few bucks if you're moving from a state where the cost of living is higher.
Weather And Natural Disasters
The climate in Texas is extremely varied because of the vast expanse of land. Depending on where you choose to live, you will experience hot, dry and humid weather conditions at least once a year. The climatic conditions in the state are quite different based on the location. Northern Texas is the coldest part of the state with 25 to 30 inches of snow in the winters. Additionally, summers are hot and dry. Similar patterns can be observed in southern Texas, however, this region owing to its proximity to the coast receives more rainfall.
The western region of the state has a temperate and arid climate owing to the mass of mountains and deserts. Annual precipitation is extremely low and the climate is hot with clear skies all year round. The mountains are the only spaces that receive heavy snowfall. The eastern Region on the other hand is the opposite – a humid and subtropical zone with annual precipitation that crosses 60 inches and hot summers. The region is also notorious for its many hurricanes, tornadoes and thunderstorms.
The central region of the state has both a semi-arid and subtropical climate with mild rainfall, moderate precipitation and humid summers.
Texas has its fair share of natural disasters and is most notorious for thunderstorms, tornadoes and hurricanes. Thunderstorms usually affect the northern part of the state and occur around the months of April to June. Texas also ranks first in the state for the number of tornadoes in a year, which currently stands at 139. Because of the Gulf of Mexico, the state has also experienced significant losses due to hurricanes and flooding caused by them in the last few decades.
The Economy
The economy of Texas has highly benefited from the state's large population, oil reserves and numerous industries. As of 2020, Texas has the highest number of Fortune 500 industries, a title that it shares with California. Consequently, this has boosted the economy by providing thousands of jobs to the residents. Both Austin and north Dallas have been named "Silicon Hills" and "Silicon Prairies" respectively, because of the number of tech industries in the areas. Over 100 of the country's best tech giants are based in Texas, like Dell and AT&T. According to the U.S Census data, job growth in the state has been projected at a steady 1.7% a year.
Their GSP in the year 2019 was also the second highest in the United States, standing at $1.9 trillion. Additionally, the state was ranked second in the Best States for Business List 2019 by Forbes. When it comes to industries apart from tech, Texas has a wide range that includes wholesale, banking and finance, retail and construction companies. The state makes the highest income from livestock and their products, and has a large number of commercial fishing industries. Additionally, because of the state's natural reserves in oil and natural gas, there are several petroleum companies like Marathon Oil, Occidental Petroleum, ExxonMobil and Valero Energy among others.
Traffic And Transportation
Texas has a number of public transportation systems in place, which helps reduce transportation costs. Most residents of the state travel in public transport itself. However, commute times are higher in the cities as compared to the suburbs. Average fare costs range from $1.25 to as high as $26, depending on your mode of public transport and the distance.
Cities like Dallas, Houston and Austin have extensive and fast rail systems that will allow you to reduce your commute time. However, if you travel by road, whether in a bus or car, you are bound to be bogged down by the horrendous traffic congestion. It has only become worse in the past decade. Even though the state is vast, the population is centered around certain areas, making commuting a huge ordeal with roads poorly maintained in many areas.
The average price for gas in the state is $1.857 for regular gas, which is lower than the national average. Consequently, Texas falls in the list of states that have the lowest gas prices in the United States. Hence, if you have a car, transportation will be affordable.
Things to do in Texas
Texas and its big cities and deserts have a lot to see and marvel at. Here is a list of things you can do or experience while you're in the Lone Star State.
Big Bend National Park
It is located on a huge bend in the Rio Grande River, in the Chihuahuan Desert of West Texas. Big Bend National Park is surrounded by mountains, rivers and canyons, creating a stunning backdrop that can leave anyone awestruck. The river flows across the border of the United States from Mexico, offering uniquely beautiful scenery for the visitors.
There are more than 400 species of birds in the park. Furthermore, you can enjoy touring the park by road, go on hikes, or take a picnic basket and enjoy on the banks of River Grande. If that wasn't enough, you can also take a paddle boat across the river.
Space Center Houston
Can't stop counting stars and wonder if ET really exists? The Space Center in Houston is just the place for you and everyone who's fascinated by all things space. Both Johnson Space Center and Mission Control are based in this center which you can visit on a tour. If you are lucky enough, you can even meet an astronaut and come across Nasa's latest projects and upcoming missions. Some of the other interesting objects on display are the rocks from Moon and Mars, which are kept for viewing and touching.
Guadalupe Mountains National Park
The four highest peaks in Texas are located in Guadalupe Mountains National Park, which is a habitat for a large number of flora and fauna. The landscape itself is stunning, especially around the towering El Capitan, as well as the Guadalupe Peak, which is the highest elevation in Texas.
It's also tremendously popular with hikers, thanks to more than 80 miles of trails through spectacular woodland canyons and lush springs. Be sure to stop in at the visitor center in Pine Springs for information on the park, including details of hiking and biking trails.
San Antonio's River Walk
The San Antonio RiverWalk stretches for several miles along the river and is situated in the heart of San Antonio city. The pedestrian walkway is set across the river and winds around the city – an important spot for tourists all round the day.
There are ample restaurants lined up on the river walk where you can spend a calm evening and dine. If you want to sail on the river, there are cruise boats with dine and music too.
Hamilton Pool Preserve, Dripping Springs
One of the most enchanting views you will find is the 50 foot waterfall from a limestone ledge at Hamilton Pool. It is located 30 miles west of Austin and inspires photographers from all around the country. The forest is spread around an area of 232 acres and the best time to visit this place is summer.
Schools And Universities
The state of Texas isn't known for the best education. It ranks 43rd in national education ranking and has also fallen to the bottom fifth with respect to its education quality. There is a growing concern over deteriorating literacy among Texas' schoolchildren over two decades, reflected in students' scores on standardized tests.
As per the Texas High School ranking 2019, a few better ranking schools in the state include St. Francis Episcopal School in Austin, Challenger School in Avery Ranch, and The Goddard School in Cedar Park. If we have to talk about colleges, Rice University, Baylor University in Waco, The University of Texas at Austin and the Texas Christian University are ones with better rankings as compared to others in the state.
The average fee for a private high school in Texas is approximately $11,361 per year as of 2020-21, which is comparatively lower than most American states. Then again, there is a compromise in the quality of education which dictates the low price. The average fee for college in Texas is $6,768 for in-state students and $17,692 for out-of-state students, which again falls on the lower end of the spectrum.
In conclusion, if you are looking out for education that comes with a low budget, then the state of Texas would be a better option.
See Also: What Salary Do You Need to Live in El Paso, Texas
How To Become A Resident Of Texas
The state of Texas, like other American states, requires you to reside in the state for a period of 12 months. When you first move with an out-of-state license, you will have a period of 90 days to transfer it.
Texas DMV
Things function a little differently in Texas as compared to other states. The state law requires you to register your vehicle within 30 days of your move, even though the time period for transferring your license is longer. The first step would be getting your vehicle inspected by the Texas Department of Public Safety (DPS). You will have to carry your insurance card for this purpose. We suggest you visit the state website for further details.
After inspection, registration of the vehicle can be done at the county's tax assessor's/collector's office. You will need to bring the following documents:
Vehicle inspection proof
Insurance card to show the coverage
Car title/ proof of ownership
The form 130-U which is the application for Texas title/Registration
The final step is obtaining your driver's license from the Texas Department of Public Safety (DPS). You will have to hand in your out-of-state license and show the following documents:
Documents that prove your identity and social security number. Visit the state website for more information on these
Your vehicle's registration
Proof of insurance
Texas residency proof
Out-of-state license
You will receive a temporary receipt that you can use to drive till the original driver's license is sent to you via mail. Out-of-state students who are studying full time at a university in Texas are not required to transfer their license.
Five Best Places To Live In Texas
Texas has become the new hot place to move to. Not only has the population steadily increased through the years, but even the infracture has gotten better. If you're planning to move to the Lone Star State, here are a few places that you can consider living in.
1. Frisco
Frisco is known for its booming real estate prices and increasing population. According to the 2019 Census Report, the population of Frisco was at 200,490. The beautiful city has become a hub for families to settle in, owing to low crime rates and better infrastructure.
The median housing rate now stands at $368,000, which might seem too much for your pockets. However, the city has some major employers, namely Oracle, Conifer Health Solutions, IKEA and T-Mobile. The city is also known for several sporting firms and venues and was named as the Best Place to Raise an Athlete in 2011, by the Men's Journal. If sports is your forte, note that you have everything in the city from football and baseball to hockey and Lacrosse.
The City has around 42 elementary schools, 17 middle schools and 10 high schools. For higher education, you can study at the Collin College, take MBA courses from the University of North Texas or UT Arlington, whose MBA campuses are based in Frisco.
2. Irving
If you want everything a city has to offer without giving up on some peace, Irving is your go to place. The city has a population of 239,798and is known for its ethnically diverse population. Additionally, it has lower crime rates while having everything that the neighbouring Dallas has to offer.
The city of Irving will be kind to your budget, with the median housing price being a mere $165,000. Now, when it comes to job opportunities, Irving is home to a few Fortune 500 companies like Fluor Corporation and ExxonMobil. It also houses the headquarters of Nokia America and Blackberry America.
In terms of education, the city is home to numerous public and private schools. Additionally, it has some Christian Private schools too. It also has the University of Dallas campus and the North Lake College.
Also Read: 10 Largest Cities in Texas
3. Cinco Ranch
If you're looking for a suburb to line in, Cinco Ranch will top your list. This suburb in Houston falls second in the relationship estate website Niche's "Best places to live in Texas" list. Not only is the suburb planned and beautiful, but it's also diverse.
If having a natural cover is on your list, the suburb has a large number of parks and recreational spaces. Cost of living in Cinco Ranch might be higher, as the median home value is $362,100, with more than 80% of the population owning homes rather than renting. There are also two shopping malls, a golf club and 11 community pools in the suburb.
The suburb is extremely family friendly as you might have guessed already. It has a number of good public schools scattered around, the best rated ones being Seven Lakes High School and Cinco Ranch High School.
4. San Antonio
San Antonio is known for its connection to the battle that helped Texas gain its independence from Mexico. As of 2019, it is the 7th most populous city in the United States.
Compared to other major cities in Texas, San Antonio is even more affordable, with a median housing price of $175,400. In terms of job opportunities, the city has 6 Fortune 500 companies like iHeartMedia and Valero Energy. It also has the South Texas Medical Center which is the biggest healthcare provider in Southern Texas. Additionally, the city is also culturally rich and has great opportunities for budding Sportsmen.
San Antonio is also family friendly with a high number of schools and higher education institutions. It has a number of public schools and around 30 private and charter schools, and 31 higher education institutions.
5. Woodlands
The best suburb in Houston, Woodlands is an absolutely beautiful place to live in with a population of 105,000. Unsurprisingly, it ranks second on Niche's Best Places to Live in the US list. Additionally, it also ranks high with respect to the quality of living.
Woodlands is a swanky suburb with high end shops and restaurants. Other factors like lower crime rates, a solid green cover and better schools makes it extremely family friendly. As the name suggests, it has a large amount of greenery and picturesque places that you can lounge in. The median home value here is $311,300, which is worth it considering what the suburbs have to offer.
Woodlands has the Woodlands High School, a public school and many private preparatory schools. It also has Lone Star College and Sam Houston State University.
See Also: Moving To St. George UT – Relocation Guide for 2022
---
Conclusion
If you're thinking of moving to Texas there are many factors you have to consider. The state might not be suited to anyone moving with their young ones and looking to provide them with great education. However, there are numerous perks of moving to Texas, from low cost of living to reduced taxes, which can work out well for you. Irrespective of the cons, if you are looking to move, start planning already!
See also: Moving Companies in Texas | Moving from California to Texas
Enter your information
Almost done!
Enter your information to view your quote.
Your information is safe with us. By using this service, you agree to receive email communications solely regarding your relocation process