Where to Buy Moving Boxes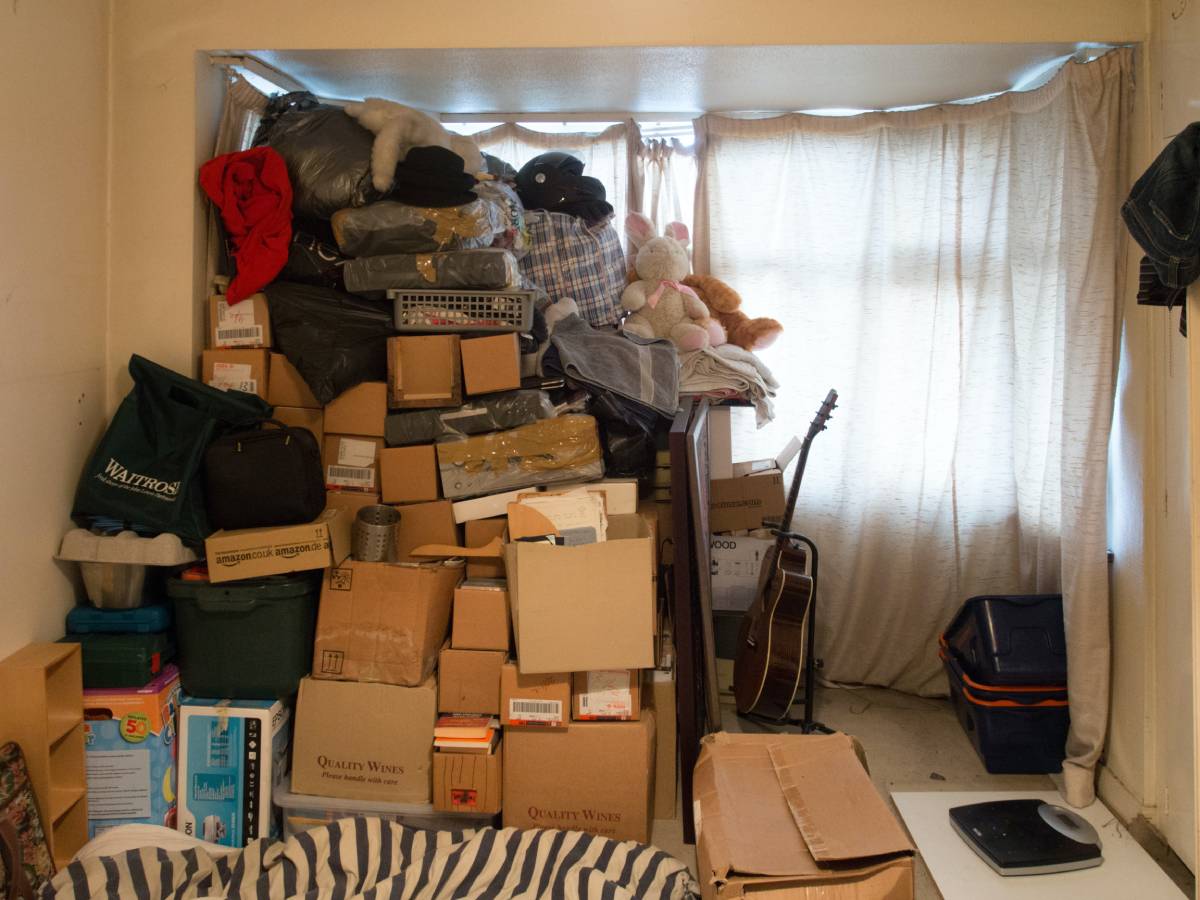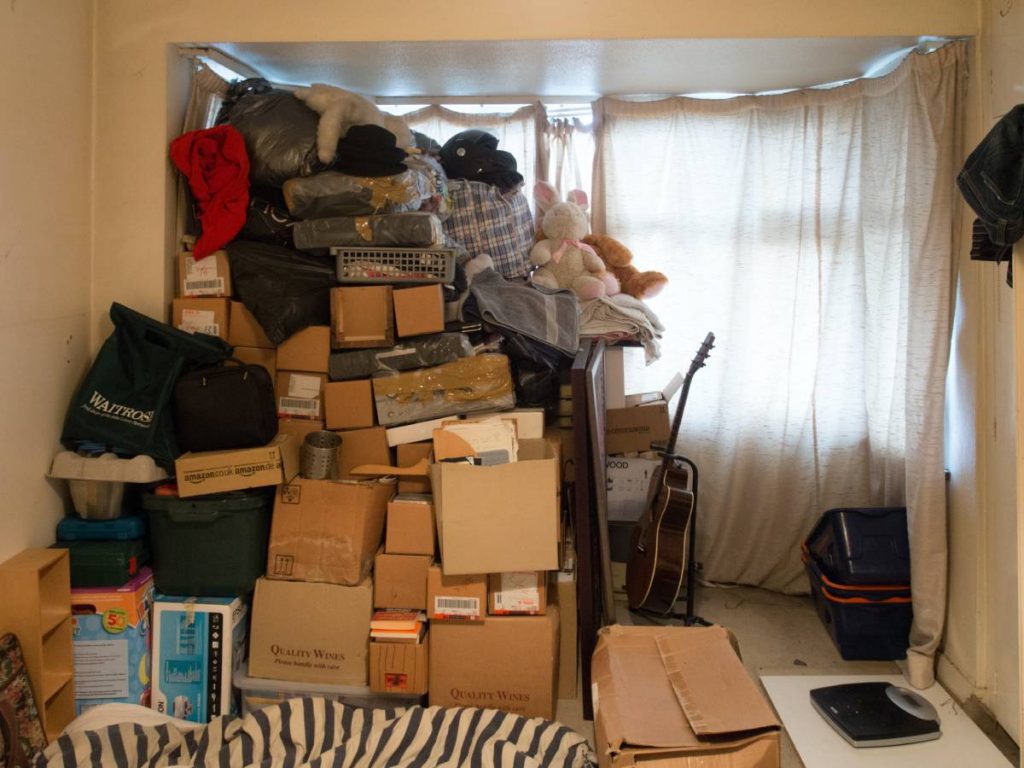 The most important thought that comes to mind when planning a move is packing your belongings in different moving boxes. They are the most invaluable piece of supplies required to store your belongings safely and securely. Ironically, sourcing sturdy and inexpensive moving boxes is almost the last thing on the list. Many people have different opinions on procuring boxes, some like to borrow from friends and neighbors or local grocery stores, and the last resort is buying them from the Market.
There are a few impressive stores that provide good quality sturdy boxes of various shapes and sizes at reasonable prices:
Amazon
It is the best platform to buy online. Amazon sells a wide variety of boxes at the click of a button. This online store has plenty of options. With their wide selection of brands, you can order almost any type of moving box you need. Just type in your required dimensions, and the website will show you an array of options available.
Its widespread popularity has attracted many manufacturers and small retailers. This online retail giant has a list of reviews from its customers, making it easy to select the correct box for your needs. You can order moving supplies along with the boxes too. The website offers fast shipping as well. Amazon Prime members can avail of the facility to receive free two-day shipping for most of their orders.
Advantage
You can buy boxes with a click of a button, lying on your couch.
Amazon delivers packages right to your doorstep. Amazon Prime members receive free two-day shipping.
Reviews from users help you judge the quality and usability of boxes.
Point to note
Boxes on Amazon are usually available in packs, so it might be tricky if you only need only one of that size.
Cost of the most common boxes used:
Moving Cardboard Boxes, medium (18 x 14 x 12) inch, pack of 10 : $26.99
Moving Cardboard Boxes, medium (18 x 14 x 12) inch, pack of 20 : $39.95
Moving Cardboard Boxes, large (18 x 14 x 12) inch, pack of 12: $39.99
Home Depot
The Home Depot was co-founded in 1978, and the idea was to sell home improvement products in a store. Home Depot is one of the most suitable places to buy moving boxes. You can either pick the pre-ordered boxes from the store or ask them to deliver packages to your doorstep. The company's website offers a wide range of boxes and provides a 3Dpicture with dimensions for each box. You can search for wardrobe boxes to dish packing kits. The website also broadcasts the number of boxes available in stock at the different branches of the store. You can easily locate the boxes you need.
See Also : How to Pack Collectibles
Advantages
HomeDepot.com provides information about their products on their website, much more than other retailers.
The company offers an essential moving guide to help you buy all the materials required.
You can purchase packing kits for your desired size and get them shipped at a store near your house.
Home Depot offers a wide selection of tools and materials for DIY projects.
See Also: Home Depot Moving Boxes
Cost of boxes
Moving Cardboard Boxes with handles, small (16 x 12 x 12) inch: $1.78 each
Moving Cardboard Boxes with handles, medium (22 x 16 x 15) inch: $2.68 each
Moving Cardboard Boxes with handles, large (22 x 22 x 22) inch: $4.98 each
Lowe's
Lowe's stores offer a wide range of moving and packing supplies; you'll find specialty boxes for packing up your clothes, dishes, and electronics. In addition, Lowe's also offers a wide selection of tools, lumber, and home fixtures. This makes them a one-stop-shop if you're buying boxes to pack while undertaking a big DIY project for moving. Their website is user-friendly and self-explanatory. Customers can use the filter option to sort boxes by price, size, type, brand, material, and even color. Lowe's also offers both in-store pickup, shipping, and personal delivery.
Advantages:
Lowe's sells a wide variety of tools and materials for DIY projects. On the website, you can filter by items available at nearby Lowe's locations and see what's in stock on each product page.
Point to note: The store doesn't have as many moving kits (kits with multiple boxes).
Cost of boxes
Moving Cardboard Boxes with handles, medium (18 x 16 x 18) inch: $1.44 each
Duck 16-inch x 1 ft. Corrugated/Foam Dish Packing Kit: $14.98
Wardrobe Kraft Corrugated Shipping Boxes (24 x 20 x 46) inch, pack of 5: $75.83
Staples
Staples is an excellent place to shop for boxes and packing supplies. The company has a wide range and sizes available. The company's online platform gives you free delivery, curbside pickup, and next-day pickup options. The website and the company's store offer a wide range of moving supplies, such as packing tape and protective wrap, which are also available in a wide range.
Advantages:
Offers a range of products for offices, schools, and businesses too.
Safety gloves, furniture straps, wardrobe hanging bars are also available in different sizes.
A five-pack of Small Bankers Boxes is ideal for delicate items. It is durable and tape-free.
Cost of boxes
Moving Cardboard Boxes, small (16 x 16 x 12) inch, a bundle of 15: $53.99 each
Moving Cardboard Boxes, medium (20 x 14 x 14) inch, bundle of 15 : $20.63 each
Shipping Box Combo Pack, 1 Kit: $77.29
Walmart
One of the oldest and most popular retail stores in the U.S., Walmart offers several diverse and relatively inexpensive, individual, and bundled moving box products. Walmart has continued to provide products at a lower price than many competitors since its inception. This makes it a popular choice for shoppers on a stringent budget. Walmart has a diverse inventory of moving boxes in various sizes shapes and offers a wide variety of moving boxes online and at their stores. The company's website provides an option to order on the website and pick them up at your local store on the same day. It comes as an added level of convenience during a busy move or home renovation project.
Advantages:
Walmart has nearly 5,000 stores nationwide, and you are likely to find a Walmart close to home.
Many Supercenters are open 24/7. You can buy boxes even at 3 a.m. on the day you are moving.
You can select the store near you on Walmart's website and check their in-stock inventory from home.
Cost of boxes
Pen+ Gear 11-inch Ship Box: $0.62 each
Fixed-Depth Cubed Corrugated Shipping Boxes, (10 x 10 x 10) inch, Bundle of 25 boxes: $24.92 per Bundle
Economy Kit #2 Boxes & Moving Supplies, Pack of 30 pcs.: $59.95 per kit
U-Haul
This well-known truck rental company is also a great place to look for moving boxes and supplies. U-Haul is an excellent option for those already renting a truck through the company. If you are looking for large moving kits, U-Haul is the place to seek. The company sells apartment kits and household kits of different sizes, making it easy to pack your entire household with U-Haul boxes. You can order boxes online or pick them up from their local store. U-Haul is an excellent place if you are looking for specialty boxes. They sell lamp boxes, dish saver kits, TV moving boxes, and picture shippers.
Advantages:
You can purchase moving kits and storage supplies in addition to boxes.
Selected items are cheaper with an in-store pickup.
Cost of boxes
Apartment Kit: $88.79
Small Moving Box: $0.99 each
Easy Pack Box Kit: $39.95
Also Read: Will Movers Move Things Not in Boxes
Other upcoming players in the Market:
Uboxes.com
Their website is often considered a one-stop-shop solution to find moving boxes and related supplies. They sell all shapes and sizes of moving boxes imaginable, including the moving kits. Their moving boxes are divided into several categories and sub-categories. Moving boxes for kitchen, picture/mirror boxes, TV moving boxes, mattress and lamp moving boxes, and office and file moving boxes. You name it, and they have it! Their website, Uboxes.com, makes it easy to find whatever you need in one place.
Cost of boxes
Economy Moving Box Kit #1: $41.50
Basic Moving Boxes Kit #1: $50.95
Bigger Boxes Smart Moving Kit #1: $51.50
Used Cardboard Boxes
Founded in 2006 to generate revenue and reduce waste nationwide, Used Cardboard Boxes (UCB) stand true to its mission. The company strives towards providing customers with affordable products while helping to minimize waste. UCB purchases Gaylord boxes, produce bins, and shipping boxes at a much higher price than available recycling prices. This encourages companies to sell their "waste" to UCB. After procuring the "waste," the company puts it into their waste Analytics and Tracking for Environmental Reporting (WATER) system. They track the materials for returns, reuse, resale, recycling, and waste-to-energy processes. They aim to reduce waste to zero. UBD uses the money you spend on their boxes to further their environmental-friendly cause. UCB's 3 Bedroom Moving Kit features 64 recycled moving boxes in all shapes and sizes. The kits also include 12 lbs. packing paper, tape rolls (5), permanent markers (3), retractable-blade tape cutters (3), and a heavy-duty tape dispenser.
Uline
Uline is family-owned and runs the company. It is famous for providing highly specialized moving products, like boxes for bicycles, mattresses, golf bags, and more. They offer moving boxes in various sizes, shapes, and formats, including specialized ones for golf bags, wardrobes, standing lamps, TVs, wall hangings (mirrors/artwork), glassware, mattresses, and even bicycles. Their Side Loading Corrugated Boxes (56 x 10 x 32) sold in packs of 5 are convenient. In the last 20 years, Uline has expanded across the United States and has moved into Mexico and Canada.
Also Read: How to Use Packing Paper for Moving
Frequently Asked Questions
Where can I get free boxes?
U-Haul has a box exchange program. You can source free boxes from friends, family, offices, local grocery stores, schools, donation centers, and so on. People who have moved before can share their boxes with those who plan to move.
See Also: Where to Find Wardrobe Boxes for Moving
Where can I find the cheapest boxes?
Many online platforms like Nextdoor.com, Craigslist.com, etc., could help you find boxes for cheap. If you are looking for brand new cheap boxes, you should check for your requirements at Amazon, Walmart, Home Depot, and Lowe's. Other retailers that typically have competitive prices are U-Hail, U-boxes.com, UsedCardboardBoxes.com. Walmart seems to have the lowest prices on moving boxes. It starts at 62 cents each. You can also find affordable boxes at U-Haul, which start at 99 cents each.
Also Read: Where to Find Free Moving Boxes
How do I put a box together?
Sit the box upright and face the bottom of the box upwards.
Fold the smaller two flaps over to be inside what will become the bottom of the box.
Fold the larger flaps over the top, and secure with packaging tape.
Ensure the packaging tape goes right across the joint of the flaps.
What other moving supplies will I need?
Besides moving boxes, other moving supplies are incredibly essential too. You will need packing tape, scissors, moving labels, permanent markers, plastic wrap, bubble cushioning, a toolset, packing paper, dish packing kits, mattress bags, and much more. If you intend to DIY your move without the help of movers, you will also require a rental truck, dolly, moving straps, and helpers to assist with the heavy lifting.
What do I do with my boxes after the move?
Once you are done with the shifting and unpacking, you will be left with a ton of empty packing boxes. These are a few options for you:
You can fold and store the boxes for the next move.
You can resell your gently-used boxes at U-Haul, Craiglist, Neighborhood.com. The best way is to make a bundle of 10 boxes for $10.
You can give away your boxes free to family and friends who plan to move or at freecycle.
Does Dollar Tree sell boxes?
No, but Dollar Tree does sell a variety of moving supplies. If they have received any shipments and have boxes lying around, you might pick them up for free.
Conclusion
An ideal scenario is to be prepared and organized with moving kits, boxes in various sizes, heavy-duty boxes, and specialized boxes to ease your packing. Knowing where to buy moving boxes and their cost will help you plan a smooth move.
Buying boxes can add to your moving expenses, but packing your items safely and securely in boxes is wise. Specialized boxes for small, bulky, fragile, and electronic items are available too. These help you to choose the correct box for your items. If Boxed well, all your belongings will be ready to take on the road, smooth or bumpy. Best of luck and happy moving!
Enter your information
Almost done!
Enter your information to view your quote.
Your information is safe with us. By using this service, you agree to receive email communications solely regarding your relocation process