Cheapest Way to Ship Boxes to Another State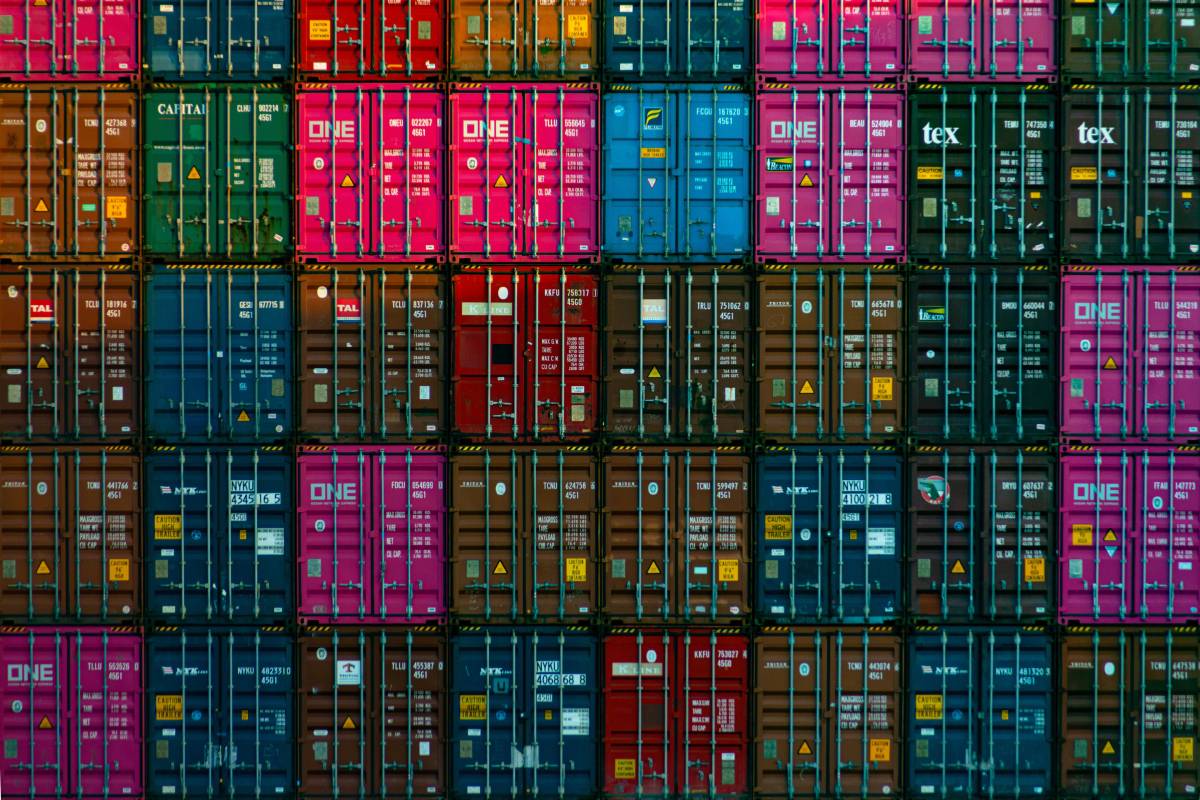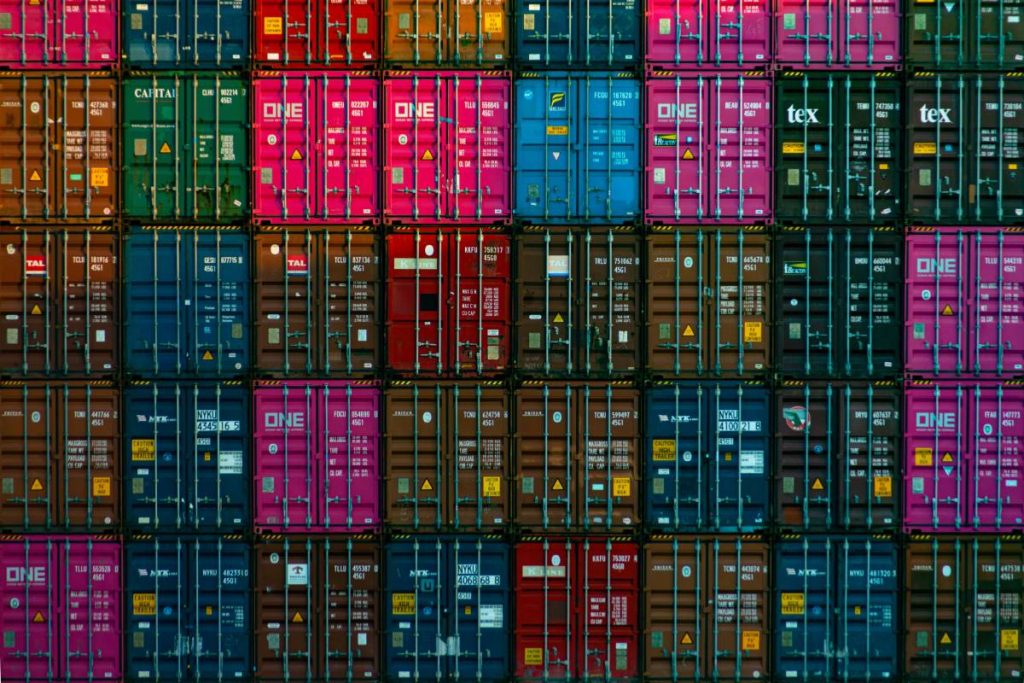 Shipping large boxes can be a demanding experience. It is beneficial to find ways to transfer the boxes across the state in the most reasonable way. It is wise to calculate shipping costs that help you choose the most economical shipping method. There are many options available, which can make decision-making very confusing.
If you plan to ship many boxes, the most cost-effective way to use is consolidated freight. In simple terms, freight consolidation combines several small shipments into one large shipment. This means that a number of companies can collaborate and use one container or truck for their cargo, depending on their requirements.
Three methods can be applied to move boxes economically:
Consolidated Shipping
USPS
Parcel shipping (such as FedEx or UPS)
CONSOLIDATED SHIPPING/ FREIGHT
In this method, shipments, boxes, parcels arriving from various locations and suppliers are combined and then dispatched to their destination by the most favorable mover for that route. This system is beneficial for customers, as they do not have to pay a higher rate since movers can consolidate it into a single shipment. This service is ideal for people who do not want to use full-time movers to shift a few boxes or move a small load.
Another crucial factor that affects the cost of shipping is distance. The shipping cost will depend on the weight and size of the boxes. A typically consolidated freight starts at $360 for a smaller standard truck and $650 for an all-inclusive White Glove service.
Also Read: Will Mover Move Things Not In Boxes
BENEFITS OF CONSOLIDATED SHIPPING
Cost-efficient
Consolidated freight service helps people combine several LTL shipments, which are being sent to the same vicinity, into one truckload while only paying for the space that their freight takes up. Many shippers believe saving money is one of the most important benefits of consolidation.
Reduced damage risk
Consolidated shipping uses a method that considerably reduces the loading and off-loading of the products frequently, as freight travels between all the parties involved. (i.e., the mover, the consolidation center, and the client). The boxes will have very few touchpoints, drastically reducing their wear and tear.
Improved Flexibility & Time Management
Using freight consolidation will improve the flexibility of your shipping needs and make your orders more timely. Freight consolidation often offers a faster transit period and reduces waiting time for transporting small loads. Having your freight stored at a consolidation facility will have your products ready to go when needed for shipment.
Also Read: Why is Hiring Movers So Expensive?
USPS
These three most important factors determine the cost of shipment. They are size, weight, and distance to be traveled. You will be unable to send boxes weighing more than 70 lbs or larger than 108 inches (Length and Breadth) via USPS. USPS offers two types of pricing, depending upon the size of your box and how fast it needs to reach its destination.
Flat Rate
It is mostly used for priority mail.
Rates as of July 2020:
The cost of a Small Flat Rate box ( 8 11/16″ x 5 7/16″ x 1 ¾"), which needs to be shipped using Priority Mail (1-3 business days), begins with $8.30.
A Large Flat Rate box ( 12 ¼" x 12 ¼" x 6″), which needs to be shipped using Priority Mail (1-3 business days), begins with $21.10.
Variable pricing
If you want to ship your box using a one-day shipment, you must use a variable pricing service. The cost of the shipping, as usual, will depend on the size, weight and distance traveled.
USPS also provides a Retail Ground service, which is excellent for not-so-urgent packages. The cost of moving small boxes starts from $7.50 per and will vary depending on the size, weight, and distance.
Below are a few favorable reasons to consider USPS for more of your shipments needs
Avoid fees and surcharges.
Unlike private carriers, USPS never adds fuel surcharges. The price you see on the USPS label is the price you pay.
Priority mail 1-3 day delivery and on a flat-rate
Priority Mail service will deliver your packages within 1-3 days. This is on par with and sometimes faster than UPS or FedEx Ground services. We have all heard the slogan, "If it fits, it ships." This refers to USPS's Flat Rate service. With Flat Rate, you pay a single rate regardless of distance or weight (up to 70 pounds), as long as the items fit into the Flat Rate packaging.
Priority mail on regional rate
USPS's Regional Rate pricing is determined by box size and destination. There are two box-size options for Regional Rate, and the limit of one box is 15 pounds and the other 20 pounds. The Regional Rate option is excellent for businesses shipping items for shorter distances.
Free package pickup
USPS makes package pickup easy and convenient. Since USPS visits every home and business every day, it's easy to hand your packages to the mail carrier. Moreover, if you're not ready when they arrive, you can schedule the pickup at a convenient time.
See Also: How To Pack Wine Bottles For A Move
Delivery to P.O. boxes and military apo/FPO/DPO addresses
The USPS is the only carrier in the U.S. that delivers to P.O. Boxes and Military APO/FPO/DPO addresses. And while you will need to provide customs information and follow the destination country's restriction policies when shipping to a military address, you pay domestic prices. This can be a real money-saver.
Great tracking
USPS offers up to 13 scan events per shipment, starting with acceptance at the postal facility. USPS Tracking® is automatically included with most USPS domestic shipping products. With the USPS tracking number, you can check delivery progress online, phone, and by text.
PARCEL SHIPPING (UPS AND FEDEX)
FedEx and UPS both have their advantages in certain areas. For instance, if your parcel needs time-definite delivery or is very heavy, you'll want to use one of these carriers. But, for small packages weighing under 5 pounds or large, lightweight packages, having USPS as a part of your shipping strategy can pay off.
BENEFITS OF USING UPS/ FEDEX
DIMENSIONAL WEIGHT
WHEN UPDATING YOUR SHIPPING STRATEGY, keep DIM weight pricing in mind, especially if you ship large lightweight items. Both FedEx and UPS use dimensional (DIM) weight to calculate how much you pay for a package. This means that the rate you pay is determined by the size of the box, not its actual weight. For example, if you ship a 6″ x 6″ x 4″ box that weighs 1 pound using one of the private carriers, you will pay the 2 pound rate. Remember to track fuel surcharges and residential delivery fees besides the DIM weight pricing.
PRIORITY 1-3 DAY DELIVERY
Your boxes will reach much faster when using UPS or FedEx than many other consolidated freights.
Frequently Asked Questions
What's the difference between UPS and USPS?
UPS: The term stands for United Parcel Service. It is a logistics company that provides global parcel services. They also offer solutions for very heavy freight products.
USPS: The term stands for United States Postal Services. This government organization provides postal services in the United States of America. They operate for both domestic and international delivery services.
What is consolidation warehousing?
It is a warehouse used to stockpile the boxes of different shipments from various freight carriers. These warehouses bring in all the boxes from different movers and different areas. They are then streamlined as per their destination. This system proves extremely economical.
Which service is cheaper, UPS or USPS?
For shipping large parcels, it is advisable to use UPS. USPS will work out cheaper than the UPS if you send small parcels under 66 lbs. However, the transit time will be longer.
If my big box carries some lightweight stuff, how will I be charged?
The basic formula for shipping charges is to multiply the volumetric weight with the distance to be traveled. Volumetric weight means the space occupied by your box in the van or Aircraft. The easiest way to determine the volumetric weight of your box is to calculate length X Breadth X height of the box. If your box is large but carries less weight, you will be charged for the volume your parcel occupies in the freight van or airplane.
Also Read: Where to Buy Moving Boxes
Which boxes should I use to ship With UPS or FedEx?
UPS, FedEx, USPS, and DHL services are flexible with boxes. They allow you to use boxes of your choice. But for certain services like Flat Rate with USPS, you might need to use the specified size of boxes.
For an interstate move, which legal documents are necessarily required?
Identifying the right moving company can be difficult. In 2020, the Better Business Bureau (BBB) received more than over 13,000 complaints about movers in the United States. Check all important information of movers on the website Better Business Bureau website, visit www.fmcsa.dot.gov/ to verify the Company's DOT (Department of Transport) number.
A reputable company should comply with regulations of the Department of Transportation (DOT) and Federal Motor Carrier Safety Administration (FMCSA) standards. IF a company doesn't have a DOT number, it means it has not yet proved its performance to the SAA operation. The moves are performed on big trucks with trained drivers that operate Over The Road (OTR). Visit www.fmcsa.dot.gov/ to verify the Company's DOT number.
Conclusion – Make a smart move Moving a long distance is a taxing and tedious process. From the very onset, take a little extra time, research well, check references and choose the right movers. Before signing the agreement, ensure all the loopholes are tied and covered in a water-tight agreement. Hiring an irresponsible hiring company for a long-distance move can be extremely worrying. You do not want to unload a truck with damaged items to your new house. If you plan to carry the arduous task of moving houses by yourself as a DIY, make sure you are well stocked, not just with endless supplies but a lot of help from friends and family.
Enter your information
Almost done!
Enter your information to view your quote.
Your information is safe with us. By using this service, you agree to receive email communications solely regarding your relocation process