College Students Moving – A Detailed Guide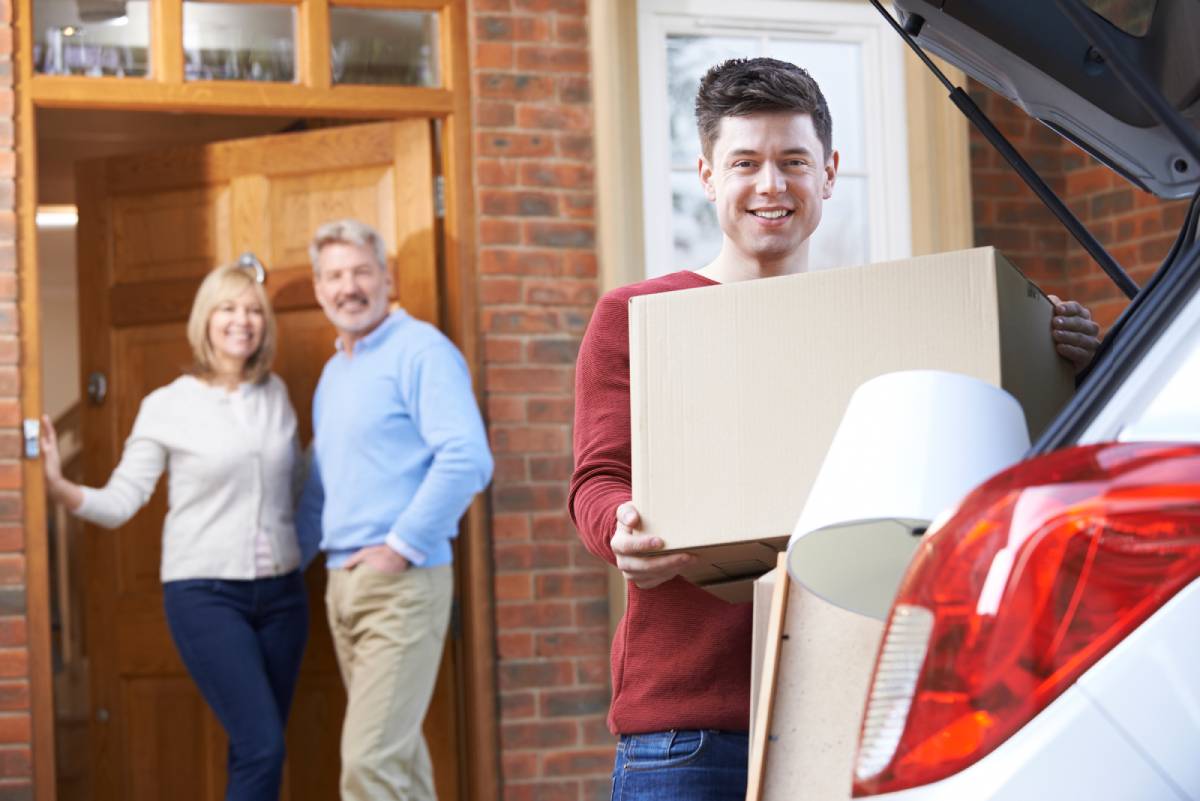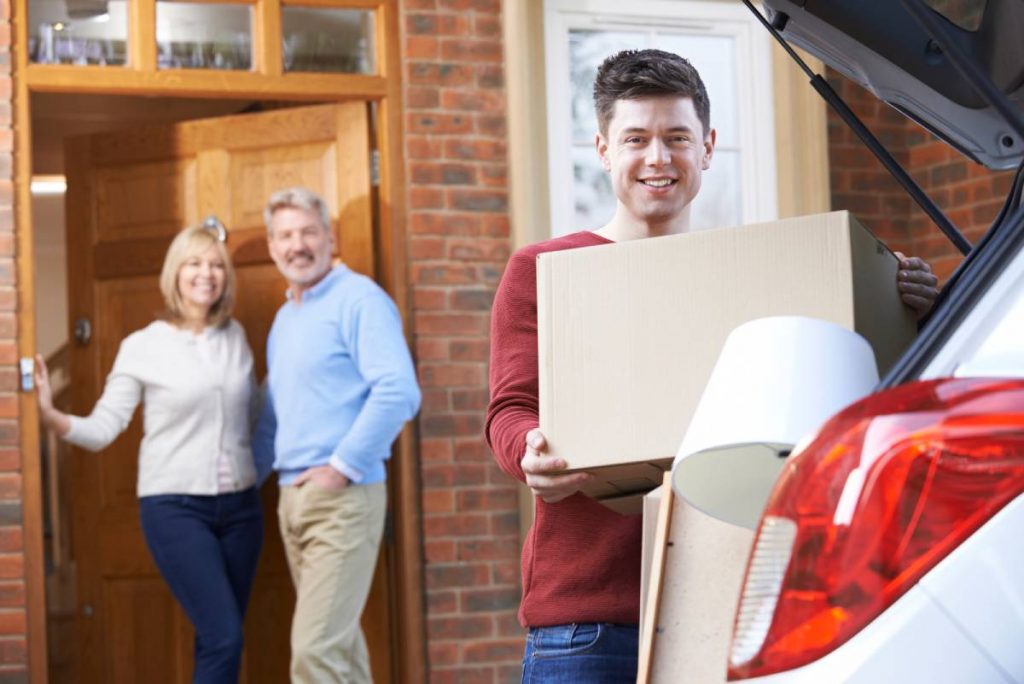 Attending college is a life-changing experience. It is an era of new friendships, finding yourself, and exploring your career opportunities and future. But regardless of which University you've chosen (or has chosen you), it is also an incredibly stressful time.
Moving to college takes the cake for being the most daunting task in the saga. It is time-consuming, chaotic, and often confusing in terms of what to take and what to leave. However, like most journeys, this one too can be made easier with a little bit of research and a lot of planning. We've put together a comprehensive guide to moving for college students so that you can blow off some steam and focus on the joyful aspects of finding adulthood, sororities, and ultimately–but most importantly–finding yourself.
College Students Moving Checklist
Any great journey begins with a checklist. A checklist helps you to organize the moving process, go through it once you're done, and reduce the pressure on having to remember everything all at once because let's face it, that's impossible. What should a typical college student moving out checklist consist of?
Personal And Official Documents
Make it a point to not only bring all the relevant documents but to also collate them well and carry extra photocopies of the same–just in case. Compiling all these papers into a well-segmented box file or protective folder would ensure that it remains safe and protect them from getting lost or damaged. Here are some of the important documents you need to keep a track of:
Your attested proof of identification: Driver's license, passport copies, etc.
All the relevant college documents including your acceptance letter, past grade sheets, Letter(s) of Recommendation, Statement of Purpose, scholarship documents, and the like.
Your bank information including your passbook, credit card details, etc.
Your insurance documents (if any).
Your student ID and Library cards (if received).
Student Discount Cards/Coupons, etc.
Wardrobe Essentials
Sure, all the chick flicks seem to advise you to look your fashionable best in college. But always remember that the key to a college 'fit' is to achieve an elemental balance between comfortable and presentable. Preferably carry clothing that is thin, easy to pack, and does not wrinkle quickly. Packing thick and/or chunky items of clothing will not only be a hassle at the time of packing but also prove to be difficult to wash and preserve.
Depending on your region, carry the essentials including:
Thin cotton wear, sweatshirts, and baseball hats for the summers
Puffer jackets, sweaters, gloves, scarves, and vests for the winters
Comfortable yet chic layers for spring and fall
Raincoats, umbrellas, ponchos, and galoshes for the monsoons
A few pairs of formal wear (for interview days)
Sweatshirts and sets of pajamas
Your university sweatshirt, varsity jacket, etc. (if any)
Sports shoes for outdoor activities
Comfortable loafers, boots, and/or other footwear for everyday use
Slippers or indoor footwear
Workout gear
Mothballs to preserve your clothing
Lots of hangers and/or clothing organizers
Necessary undergarments
A bathing suit
Electronic Items
Make sure to pack your electronic devices with great care. Color code the wires based on their utility and pack the devices together with their cords/extensions/wires, etc. Make sure you check off things like:
Phones and their chargers
Laptops and their chargers
Gaming consoles and their charger/wires
Flat/curling irons and/or hair dryers
A good power bank with a charging cord
Kindle and/or your preferred E-reader (if you own one)
Headphones/earphones/earbuds
Camera (if any)
Speakers and/or amplifiers
Extension cables
Toiletry Items
Personal hygiene is an integral part of presenting yourself to the world. Toiletry items are slightly lower on the checklist hierarchy as they are generally cheap and can always be purchased upon reaching your destination. However, here is a list of things that you need to carry with yourself/purchase upon arrival for your new room:
Toothbrush
Toothpaste and/or mouthwash
Facial creams and/or serums
Face wash
Bar soap and/or shower gels
Shampoos and conditioners
Bath towels
Razors and shaving cream
Moisturizing lotion
Sunscreen
Perfume/cologne/deodorant
Hairbrushes and other styling products
Lip balms for chapped lips in the winter
Detergent and/or fabric softener
Shower caddy
Cooking Utensils
Sure, there are a bunch of fast-food chains in and around your university, but remember that you'll likely need money for essentials. Cooking for yourself at least a few days a week is the only thing that will save your measly college budget. And based on your dorm/apartment policy, you'll need to carry:
An induction cooktop
Cooking pot(s)
Frying pan(s)
Basic kitchen crockery like spoons, forks, knives, ladles, etc.
Plates, glasses, and mugs
Dishcloths and kitchen towels
Dish soap and scrubs
Plastic Tupperware containers (for meal prep or food-on-the-go)
An easy college cookbook (so you're not left eating ramen five nights a week!)
Other Necessities
Here are a bunch of things that are necessary but will most definitely slip your mind while leaving:
Bedding, bed sheets, blankets, and comforters
Pillows, cushions, and pillowcases
Mattresses (if required)
Laundry basket and liners
Stationery (including backpacks, notebooks, notepads, writing utensils, post-it notes, files, and folders)
A mini-sewing kit
An emergency medical kit (with pain medication, tampons/pads, sanitizers, masks, band-aids, cough drops, ointments, etc.)
A mini-tool kit (with a flashlight, a small hammer, nails, and screwdrivers)
A bedside lamp or reading light
Earplugs and/or sleeping masks (integral while sharing a room with someone)
Plenty of paper towels and wet wipes
Packing Supplies
It is absolutely essential that you invest in good quality and appropriate packing materials so that your precious belongings survive the trip to college. Keep an eye out for –
Sturdy cardboard boxes of all sizes
Suitcase(s)
Heavy-duty moving bags
Moving blankets
Bubble wrap for your electronic equipment
Packing tape
Labels and/or markers
A laptop case (for your laptop and associated essentials)
Rope (if required)
Additionally, don't try to DIY your way into this. If you're moving over a long distance or have a lot to pack, hire a moving company. Several moving companies have student discounts that you can make use of so you don't have to worry about burning a hole through your pockets.
Some Tips And Tricks To Remember
Identify A Place To Live: Researching the cheapest and safest alternatives in the neighborhood closest to your university is the best way to go. If you're not opting for college dorm facilities, you could always go apartment-hunting and choose one that fits the bill.
When you're choosing a neighborhood, make sure that you choose an apartment that is in close proximity to a good library, a well-stocked grocery and utility store, offers a cheap commute, and is at little to no distance from your college.
Choose A Good Roommate: If you're not opting for college dorms, you can always interview and choose a roommate from the batch. Make sure to select someone you have a good rapport with and explain to them the agreement and other variables including curfew timings (if any) as well as rental clauses.
Once you make your choice, make sure to find time to establish your boundaries, maintain a chore roster, and give each other space and time to get used to the new routine. Maintain an open channel of communication and try to forge a friendship outside of the roommate clause, as this would make things massively easy on you.
Purge Well: While moving away from home, it's always a temptation to take as much stuff with you as possible. But it's important to pack smart while going off to college. Only pack the absolute essentials as space is a luxury. No, you don't need three different duvets or five pairs of sunglasses! Pack in a way that you don't forget that in four years, you will also need to pack everything back.
Pack Light: If you're a student living away from home, chances are you'll be traveling back and forth at least 2-3 times a year. Instead of over-packing, make sure to carry only the necessary items of clothing and organization in one trip, as you always have the option of carrying more when you come back from home the next time.
Color-Code Or Label Your Boxes Appropriately: This helps avoid confusion while unpacking. Also label and organize your electronic equipment, consoles, and wires to ensure that you don't mix them up or lose them.
Download An Inventory App: OnShelf, Inventory Now, etc. are a few examples. Upload all the items that you'll be moving on the app so that, when the time comes for you to go back home, you will know the exact number and nature of items that you've carried. This gives you a clear picture of your belongings and prevents them from getting lost over the move(s).
Buy Yourself A Kindle: If you're someone who is acquainted with reading on electronic devices, a Kindle or an E-Reader can prove to be a lifesaver in college. It is no secret that college textbooks are exorbitantly priced. However, you can always download the additional reading that you need to do on your Kindle and read it for free without spending a single extra dollar on photocopies or paperbacks.
You can also access research papers, journals, etc. on your E-reader making it a sustainable and economically-friendly mode of doing your homework. This also saves you when moving as you don't have to spend time, energy, or space on carrying hefty paperbacks and hardcovers back and forth.
Become An Organizing Maestro: Being a student often means having to carve a home in a tiny dorm room or a shared space. Space is often a luxury for many university students, so you will have to acquaint yourself with the art of organization and Marie Kondo up your space. Buy plenty of cheap organizers–starting from your stationery to your footwear, clothing, and accessories. Hang these organizers up on the wall or on your door hooks to save space as well as to have easy access to your belongings when you need them.
Buy yourself a flexible laundry basket and get small storage units and containers for your toiletries, make-up, off-season clothing, and miscellaneous items. Make sure that these containers are easy to store in smaller locations like cupboard tops or under your bed. Sometimes, your study table will have to morph into your kitchen and vanity on the same day. That is, after all, the joy of being a student!
Invest In A Rice Cooker: If you're someone who enjoys rice and prefers to bless your budget by cooking in, invest in a good rice cooker and watch your life transform. Regardless of if your new room has a separate kitchenette or a shared kitchen space, this is a purchase that is bound to save you lots of money.
Organize Your Documents Centrally: If you're someone who has a reputation of being a klutz, take the safer route by collating and compiling all your important documents in a single, central location. Invest in a sturdy box file or a segmented folder, label the segments and make sure to preserve the documents. This way, you don't have to scramble every time you need your insurance papers or dorm registration.
Buy An Electronic Converter in case your plugs don't match with the wall sockets in your new room.
Pack Your Clothing In Hangers so that you only have to hang them up upon unpacking.
Don't Be Afraid To Add A Little Jazz Of Your Own: Your room is where you'll likely be spending most part of the next four years. Lack of space does not have to constrain your imagination. So make sure to add your own touches of personalization by bringing with you some of your fuzzy blankets, adorable printed cushions, throw pillows, rugs, fairy lights, and other knickknacks.
Without inflicting damage to the property, convert your wall into a photo album or establish a reading canopy in the corner with some lights and gauze cloth. Add a tapestry or two on the wall and make the space conducive to study and peace.
Don't Carry With You Expensive Items: This includes jewelry, heirlooms, rare paintings, etc. University is hardly the place to arm yourself with pricey items of the sort. Moreover, in most cases, you'll be sharing your space with one or more roommates/flatmates who are, more often than not, strangers. It is always best to not risk temptation on their part.
Don't Carry Inflammable Liquids, Chemicals, Small Or Big Explosives Of Any Kind: This should go without saying. Also make sure that you don't carry with you any gas/propane items, vapes, e-cigarettes, regular cigarettes, cigars, alcohol, etc.; most might just be against dorm/apartment policy.
Carry An Emergency Medical Kit: Ensure that it's well-stocked with antacids, pain medication like Aspirin or Paracetamol, medication for an upset tummy, cough drops, band-aids, ointments, and extra tampons/pads. Acclimatizing your body to a new place can take a while and the chances of you falling sick in the first week are quite high.
Buy Locally To Free Up Space: For bulky items like mattresses, curtains, bedside tables, etc., it is always smarter to purchase from a nearby store than transporting it all the way from your hometown–especially if it's a long-distance or out-of-state move. This will not only help you save the hassle of transporting them but will also reduce moving costs/save up more space for other essentials.
Vacuum Seal For The Win: For lightweight but chunky items like pillows, cushions, comforters, duvets, and large sweaters, it is always smarter to vacuum seal them in plastic bags. This flattens them and leaves a lot more space for other items in your boxes.
Also Read: Tips for Moving to a New City Alone
Summing Up
While there is nothing more exciting than going off to college, packing can be an incredibly high-stakes endeavor and it could feel a lot more tormenting than it is. Maintaining a checklist, being well-prepared in advance, and enlisting help when you need it will ensure that the process is made simpler for you. We hope moving goes easy and you're able to gain as much joy and perspective as you can in this exciting time!
Also Read: Where to Find AAA Discounts on Moving Services
FAQs On College Students Moving
What Does A Freshman Need To Take While In College?
You need to make sure that you carry all your personal and official documents, wardrobe essentials, toiletries, electronic and bedding necessities before going off to college. Maintaining an extensive checklist and going through it every now and then is a great way to ensure that you don't miss out on anything important.
Do College Students Pack On Their Own?
While it is possible to pack on your own, it's always smarter to hire a packing and moving service to do the job for you. It might cost you money, but the process is made a lot easier as you are handing over the entire task to people who are experienced and trained to handle your possessions–even the most delicate ones. To save money, you could also try doing the packing yourself and hire movers to transport your goods to your desired destination.
See also: How to Use Packing Paper for Moving
What Should You Not Bring To College?
You should make sure that you don't bring expensive jewelry or rare artifacts, too many formal clothes, bulky, off-season clothing, harmful chemicals, inflammable liquids, too many hardcovers, and impractical gadgets like toaster ovens, blenders, etc.
Also Read: The Ultimate College Packing List for Girls
Enter your information
Almost done!
Enter your information to view your quote.
Your information is safe with us. By using this service, you agree to receive email communications solely regarding your relocation process