The Ultimate College Packing List for Girls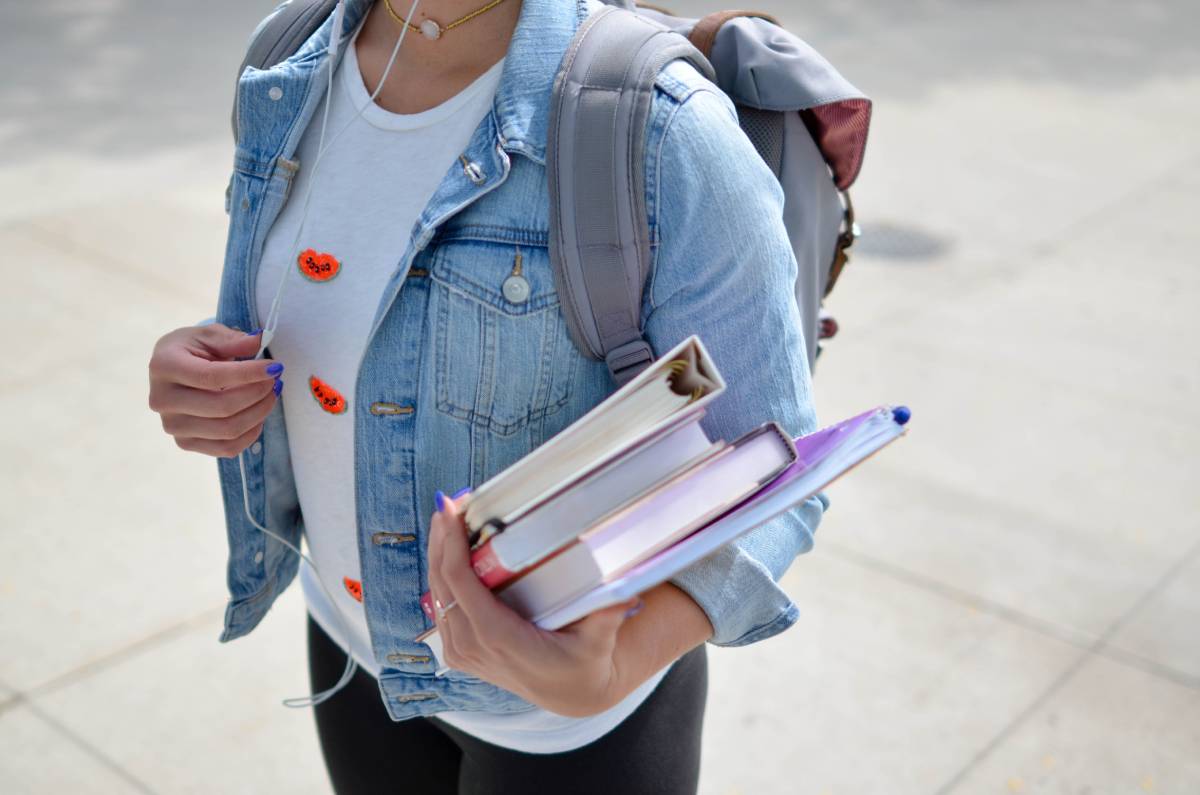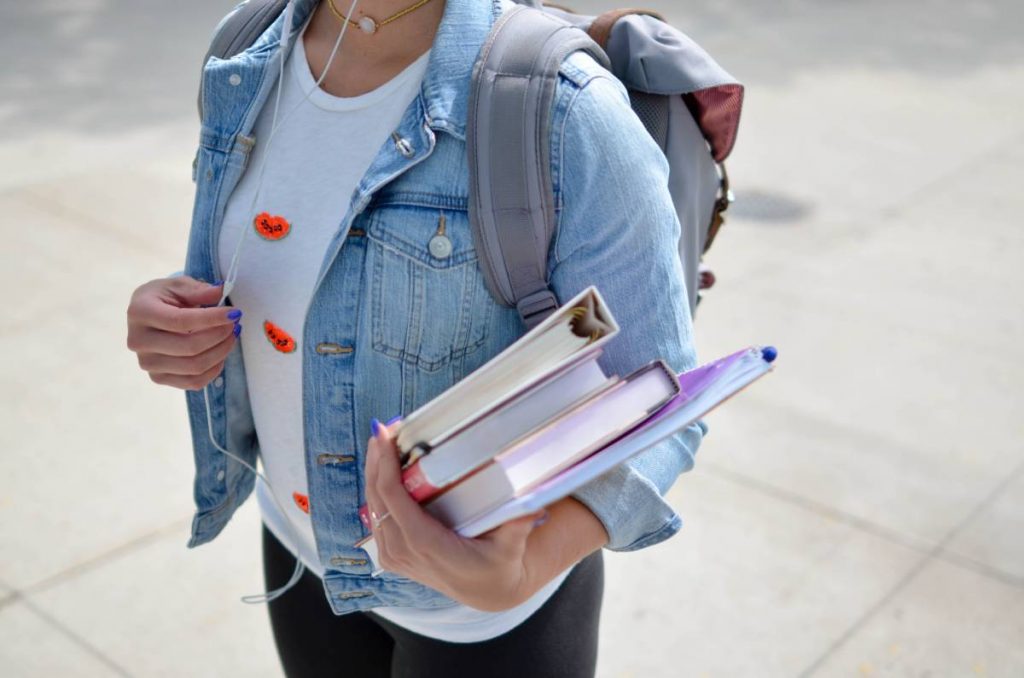 College is a time of exploration, self-discovery, and growth. It's also fraught with stressors like high tuition rates, the pressure to find a job after graduation, and making friends while living in an unfamiliar environment. When attending college, there are many things that you must take into consideration. When moving into your dorm, what should go on the packing list? For some people, it's fashion stuff so they can have their pick of any outfit at their disposal. For others, it might be snacks, so they don't have to go out for food every night.
Of course, you can't attend college without pens and pencils, loose change, etc., but that doesn't fall into the typical college packing list category. You need those things for class! The below list is a compilation of items that every girl should bring with her.
Dorm essentials
There are going to be a lot of things you will need for your dorm. You will want to make sure you have enough storage. Don't forget your bedding! And don't forget to buy a desk lamp so you can study in the dark when it's time for finals, or so you can see when friends come over after dinner. A few more things that you would need before you shift:
Coffee maker: It's the one thing you will use more than anything else.
Flashlight, extra batteries: RAs often forget how dark it can be in dorm rooms even with all the lights on. Don't forget to pack a flashlight!
Locker: A locker is great for organizing your things and keeping them together when it's time to go home.
Shower shoes: You don't want to walk around the dorm in your bare feet.
Hangers: You might not think you will need them, but they are a godsend when it comes to storage and making clothes last longer.
Tissues: They can come in handy if you don't have time to run down to the lobby or if your allergies act up.
First aid kit: Bandages and other first-aid essentials come in handy when you take a little tumble or when you get a paper cut from writing notes during class.
Family Picture: A picture can provide a lot of comforts when missing family, friends, and pets back at home. It will remind you of the life waiting for you when it's time to go home.
Toilet paper: You don't want to run out at 3 am when there are no stores open because your roommate is too lazy to get her own.
Duct tape: It can fix anything, and who knows what will break when you least expect it.
Laundry bag: You can never have too many laundry bags in college. By the end of the semester, every piece of clothing in your closet will be dirty, and you'll need to keep them separate from clean clothes. A plastic bag with handles is ideal for this because it's compact and can easily be thrown into the washing machine.
Fridge: It's great to have your fridge in your room or dorm suite. You can make sure you always have snacks for late-night study sessions, it helps with meal planning, and there will come a time when you are craving something specific at 3 am.
Workout equipment: You'll need to work out just as much as you study. Why not do both at the same time? Working out will also help you relieve stress after a long day of studying for finals!
Laundry soap: It may seem trivial, but it's going to be a lot easier when you don't have to run down to the basement and dig through a mountain of detergent for you to do your laundry.
Towel form: Some dorms come with towels; others don't. It is still recommended that you bring one from home because it will be bigger and dry faster in the dryer.
Toaster: You will thank yourself for buying this when you wake up to a nice bagel or English muffin on Saturday morning.
Hair product: Girls with curly hair know those hair products are indispensable once you head to college.
Also Read: Where to Get Moving Boxes for Free
Stationary essentials
You will want to be prepared for when your favorite writing pen runs out or when you can't find a post-it note. These things come in handy during finals week when you have so many essays and research papers to write.
Alarm clock: You don't want to wake up late for your 8 am classes. Trust me, you will regret it!
Notebooks: You will need these to take notes.
Pens: More important than notebooks, you will need pens for when your favorite pen runs out of ink.
Sticky notes: They are great for leaving reminders or to-do lists on your desk, so you don't forget about them overnight.
Postage stamps: You may not get many letters or packages, but it's always good to be prepared just in case.
Scissors: When you need to open a box, and the big scissors won't fit, for cutting out an article from a magazine, etc.
Ziplock bags: They come in all different sizes and are great for keeping snacks fresh. They can also be very useful when packing your lunch or storing dirty clothes after the gym.
Desk lamp: You may have overhead lights in your dorm or suite, but desk lamps are great for late-night reading sessions. They also come in super handy when you want to avoid waking up your roommate with the brightness of the overhead light.
Also Read: Where To Donate Clothes Near You
Comforts
Before you relocate, you should take your comfortable thingies to your dorm. It may seem silly, but taking your pillow will make you feel so much better when it's time to sleep.
Pillow: You can never have too many pillows in college! The more, the merrier.
Blanket: Just like pillows, everyone wants their very own blanket. They are great to have after a long day of studying or when you want to get cozy and watch a movie.
Mattress pad: Your dorm room may already come with a bed frame, but sometimes it's good to bring your mattress pad from home. It can add an extra layer of comfort between you and the hard dorm beds that are oh so common.
Pillowcase: Your favorite pillow deserves only the best.
Blanket case (and blanket): You can take your bedding to create a more comfortable sleeping environment. Plus, it's always good to have an extra blanket, or two stashed away for when you need it.
Sewing kit: You never know when you'll need it but having a small sewing kit available comes in very handy. It can be incredibly useful for ensuring your favorite pair of jeans doesn't go to waste because the button pops off or when you get a hole in your favorite dress.
Backpack: It may seem like a no-brainer, but having a good backpack is essential.
Laundry bag/basket: A laundry basket is great for keeping dirty clothes separate from clean ones, but a laundry bag is perfect for back-to-school laundry days.
Area rug: This is especially great for girls with tile floors who want to feel like they are walking on something soft.
Also Read: How to Pack Shoes For Moving?
Toiletries
You don't want to forget anything like your toothpaste or shampoo. Here are some essentials you will need for your first semester of college.
Shampoo/conditioner: Don't forget these; they will get used up quickly!
Toothbrush/toothpaste: Your parents always said to brush every morning and night, but they probably won't be checking up on you.
Razor: Shaving your legs can be a pain without a shower caddy, so bring one! It will help keep everything nice and organized in the shower.
Nail clippers: For when you need to give yourself a quick manicure at 2 am.
Nail file: Girls must keep their nails looking nice!
Hairdryer/straightener: You will need these if you plan on having a life outside of your classes.
Shower caddy: It makes showering so much easier and more pleasant when you don't have to touch the gross floor in the shower.
Towels: You will need at least two towels; one for the shower and one to dry off with.
Curling iron/straightener (for hair): These come in handy when you want your hair to look good for a special night out on the town.
Bathrobe: It's nice to have a bathrobe for those mornings when it's cold, and you'd instead not put on actual clothes.
Makeup: Putting on makeup every day is an excellent way to get ready for your day, but it's also a fun activity to do with friends. Make sure you have enough makeup to last you the semester!
Bags/purses: Girls can never have too many bags and purses. There is always a time and place for them.
First Aid Kit: This is great to have on hand when you cut your knee open or need a random Band-Aid.
Special items: These are the things you will want to bring with you to college, whether it's your lucky pencil or your great-grandmother's necklace.
Electronics
All of these are great to have when you need some entertainment.
Cell phone: Of course, you will always want your cell phone with you, but it's also nice to have a backup charger just in case.
iPod/MP3 player: If you don't have one already, you should get an iPod for those long study sessions or flights to and from college.
Computer: You will be using it every day at school, so make sure you have a good one! There's nothing worse than having a slow computer when you need it the most.
Laptop/netbook: It may seem overkill to have two computers, but having a laptop that you can take to class is very nice.
Headphones: You don't want to disturb the people around you while listening to music or watching movies.
Chargers: No one wants their phone, iPod, computer, etc., to die on them while they're at college, so make sure you have all the chargers for them!
Also Read: How to Pack Electronics for Moving?
Conclusion
As a college student, you will be living on your own for the first time and need to learn how to pack properly. Before leaving home for college, make a list of all the items you need. This list includes everything you will need for your dorm room, classes, and days out with friends. Remember that you should always have fun at college, but don't forget to stay on top of your work! Be sure to memorize all the items off this list so that everything will be ready for your first semester. If any items are missing from this ultimate packing list, feel free to add them in! This will save time and make going back home for breaks easier because you won't have to run around trying to find things!
With this ultimate college packing list, girls will know that they are fully prepared for their first semester.
Also Read: Top Rated Movers in the USA
FAQ's
What are the items in the "Electronics" category?
Cell phone, iPod/MP3 player, computer, laptop/netbook, headphones, chargers, etc.
What does a shower caddy do?
A shower caddy helps make showering more comfortable and pleasant by providing a place to put all your items while you shower without having to hold them in your hands or risk dropping them on the floor.
What is a good computer brand for college students?
Computers can be costly, but they are also an essential college supply. HP and Dell are good brands for students who want to get a reasonably priced reliable laptop.
What is the purpose of having towels?
Towels come in handy when you need something to dry off with after using the shower or pool, need something to sit or lie on when you're in your room and can be used to keep warm when it's cold.
What is the purpose of having a camera?
Having a camera is an easy way to capture beautiful moments during college and share them with friends and family via social media outlets. So many people have phones with cameras these days, but a point-and-shoot camera is still much better for college students who want to take good photos. There are also digital cameras to print as many pictures as you like, which is an excellent option for those on a budget.
What is the purpose of having an alarm clock?
This gadget comes in handy when you need to wake up before your morning classes start or want to get more done during the day. It's also a good idea to have more than one alarm clock, just in case you forget to set one or two!
What is the purpose of having a night light?
Night lights are great for finding your way around in unfamiliar surroundings and lessen fears from being alone at night! They're perfect for girls who don't want to sleep with a light on because it can disturb their roommate's sleep.
What is the purpose of having a power strip?
When there are several devices that all need power and only one outlet, a power strip comes in handy by letting you plug in more than one device without needing to unplug another. This way, you won't wake up your roommate when you need to recharge your iPod in the middle of the night!
What is the purpose of having a small fan?
With most dorm rooms being rarely air-conditioned, it can be challenging to sleep on hot nights. A small fan that fits on top of your desk-less bed with just enough breeze without blowing papers all over the place.
Do I need my printer?
Unless you plan on bringing your laptop with you to campus to print your materials, a printer is essential for college students who want to save on paper costs or do not always have access to a school-issued one. Some schools may even require that you have a printer!
What is the purpose of having a small refrigerator? Does it come in different sizes?
Having a small refrigerator on campus can be very useful because it saves money, keeps food from going bad, and lets you keep some extra necessities on hand. Most refrigerators are around two cubic feet or less, and some even come in small countertop sizes.
Enter your information
Almost done!
Enter your information to view your quote.
Your information is safe with us. By using this service, you agree to receive email communications solely regarding your relocation process