5 Best Cheap Neighborhoods to Live in NYC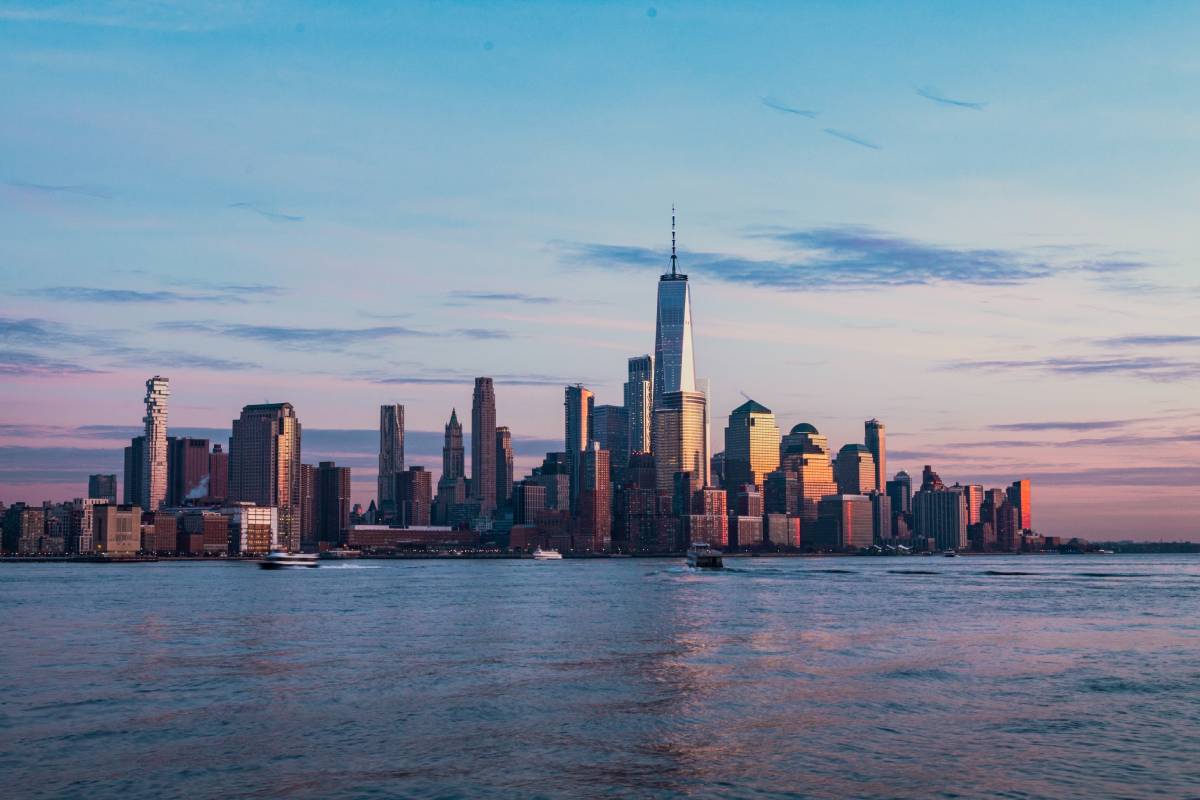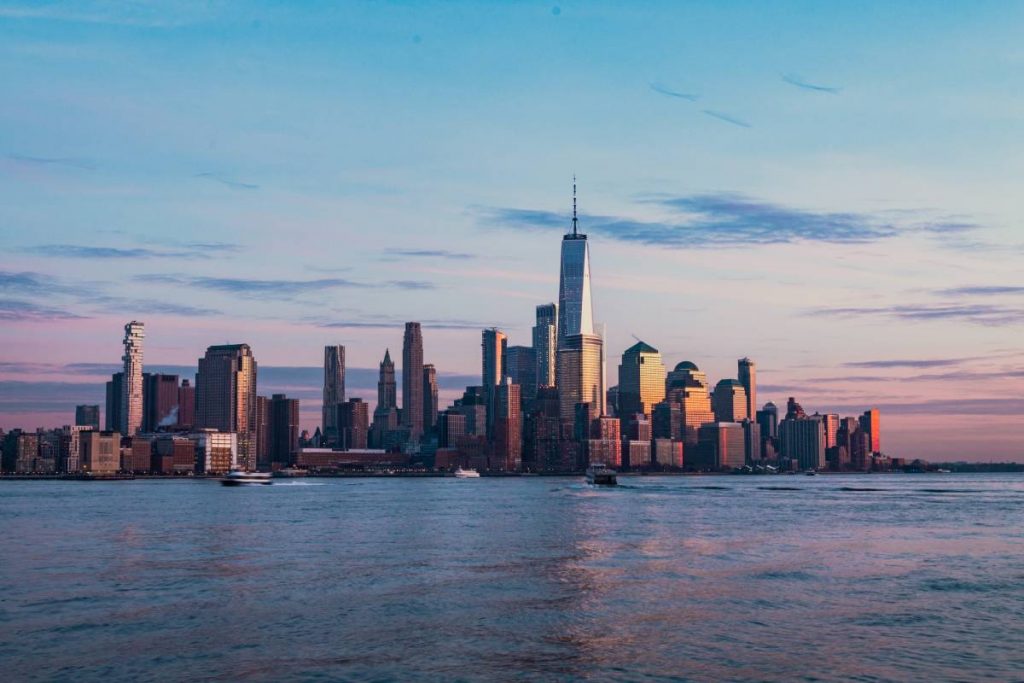 The most affordable neighborhoods in NYC for new residents.
Whether you're a family of four, a young professional, college student, or artist, if living in New York City has crossed your mind, it is likely you've also considered how expensive living there is going to be. While New York City has a lot to offer like museums, parks, eateries, bars and nightclubs, universities, events and festivals, and a whole lot more, it takes a small fortune to survive here for a long period of time. If you've transferred from another part of the country to NYC through your company, chances are you will manage to live sustainably, thanks to your employers. But if you come here seeking a job with some savings, it will take a little time before you can enjoy proper heating and comfortable bedding. This isn't impossible, of course, so here's how much you will have to budget for if you plan to live in New York City.
Cost of Living in New York City
Living in New York City can be a dream or a nightmare, depending on how prepared you are for the different aspects of living in this culturally rich and fast-paced East-coast city. Finding accommodation here can be challenging, with rent prices, competition, and commuting through traffic. Luckily, the city is well connected by public transport to save by using it versus buying a car. Here is a breakup of the different categories you will have to set aside funds for.
Rental Cost: Paying rent is one of the most significant responsibilities you will have to prepare for, whether you're on your own or with a family. The median rent for a 2-bedroom house in New York City is available at approximately $2500 a month. A 1-bedroom apartment would cost you around $2100 a month, while a studio apartment would amount to about $1900 a month. These are some of the most expensive rent amounts in the entire country. But the rates could vary based on the neighborhood you live in and the time of the year you move to New York.
Buying a House: If you are planning to buy a house or apartment in New York City instead of renting one, then purchasing a single-family home in New York City would cost at least $404,000. While the city was one of the hardest hit during the coronavirus pandemic, and prices have decreased, there is still a short supply of real estate in the city. Many people decided to buy or rent here during the pandemic and make the most of the reduced prices.
Food Cost: In the United States, the average monthly food cost per person is approximately $325. In New York City, the cost is about $150 higher, at about $470 per month. This is no surprise, with the several restaurants, bars, coffee shops, clubs, and cafes strewn across the city, boasting eclectic cuisines and culinary cultures. One of the main reasons food costs are so high is that the companies that sell them are charged very high rent prices for the spaces they lease to make the food. Add to that food delivery services in Manhattan alone, and it's no wonder that everything costs so much.
Transportation Cost: Transportation is the second-highest expense for people living here. Getting around in the city can be expensive if you own a car, especially because paying maintenance, storage, repair work, insurance, and parking fees can cause a real dent in your finances. Add to that the cost of gas, which is higher than the national average. If you are someone who needs to commute daily for work, it's better to opt for public transport, which is fairly frequent, accessible, and very well-connected throughout. Alternatively, if you live in Queens or Brooklyn, you might benefit from the cheaper costs of having a car.
Entertainment Cost: If you manage to make provisions for entertainment and socialize, you can truly enjoy what this city has to offer. Of course, this won't come cheap, but at least you'll be able to enjoy yourself while spending your money. If you want to catch the Knicks game live, you'll be spending anywhere between $87 and $190 on average. Movie-goers can expect ticket prices to range from $14 to $20, depending on where you go to watch them. If you don't have a budget for entertainment, you can always enjoy the free performances showcased by local musicians on the subway platforms on weekends.
Utility Cost: Irrespective of whether you are renting a place or have bought a house, you will have a considerable amount of utility costs to budget for. The average utility package for absolute necessities for a 900 to 920 square foot apartment would cost between $140 and $150 a month. This would include heating, electricity, gas, water supply, and garbage disposal.
Top 5 Cheap Neighborhoods to Live In
Now that you know what the average cost of living in New York City entails, you will have a fair idea of how much you are going to have to earn to thrive here. While Manhattan is the city's cultural hub and attracts people from all over the world, let alone the state, it is one of the most expensive neighborhoods to live in. 5 boroughs make up this grand city, all of which have a good number of neighborhoods within them. Here is a look at the best neighborhoods of New York City, which make affordable living comfortable and sustainable enough.
1. Bronx
If you are looking for a place to live in the Bronx, the upside is that apart from rent, your cost of living will dip to 15% lower than the New York City average. Rent itself can come as cheap as about $1660 per month. The top 5 neighborhoods in this borough where you can live within a budget are City Island, Country Club, Morris Park, Throg's Neck, and Woodlawn Heights. While groceries are about 8% lower than anywhere else in the city and eating out is 40% cheaper, living in the Bronx can come at a price. Most residents here have less spending power because they are largely from low-income backgrounds. So if you are working in another part of the city with a high-paying job but want to live in a cheap neighborhood, you may end up spending a lot on the commute.
2. Brooklyn
Brooklyn gets the vote for the most populated borough in New York City. There are good employment opportunities, housing options, and safe, affordable neighborhoods to find a home in. With a commute of under an hour from Manhattan, the average cost of living here (aside from rent) for an average nuclear family would be about $4410. The same for a single person would amount to approximately $1200. Renting an apartment would cost an average of $2936. The top 5 neighborhoods in this borough are Bath Beach, Bay Ridge, Bedford Stuyvesant, Kensington, and Sunset Park. If you have a car, your gas costs will amount to about $2.66 per gallon.
See Also: How to Get a Job Before Moving to Another State
3. Manhattan
While it may seem living in Manhattan would render you bankrupt within weeks, there are neighborhoods in this borough that make for affordable living. The average rent for a three-bedroom apartment in Inwood, for example, amounts to $2270 per month, while the same in Washington Heights averages $2345. Hamilton Heights at the banks of the Hudson River offers many parks for free exploration and recreational activities, saving you fitness and entertainment costs. East Harlem is known for its artsy displays, great street food, and diverse population. The average monthly rent here is $2700. If you want a little taste of the posh life, and can afford it, then try Gramercy Park, where you could get a small one-bedroom for $2500 per month in a pretty neighborhood.
See Also: Top 10 Cheapest States to Live in
4. Staten Island
Although it's an island, for New Yorkers, Staten Island poses as an oasis of breathing space in an otherwise cramped and crowded city. With easy access to Manhattan, Staten Islands offers an affordable lifestyle. If you were looking to buy a house rather than renting, the median cost would be approximately $689,500. Staten Island contains about 63 housing communities, ranging from cheap to very expensive. For affordable living, purchase a house in Mariners Harbor, Port Richmond, or Heartland Village and enjoy a safe, family-friendly suburban lifestyle.
5. Queens
Queens has been a popular choice for years for budget-conscious families. Compared to the other boroughs, Queens is considerably cheaper to sustainably. With easy access to public transport, beaches, job opportunities, and entertainment, living is pocket-wise and safe. The average cost of living (aside from rent) for a nuclear family would be about $3390 and $1117 for a single person, 16.4% less than New York. Popular neighborhoods include Kew Gardens, Ridgewood, Briarwood, Rego Park, and Middle Village.
Conclusion
With a good amount of research, planning, and exploring all the nooks and crannies of New York City, you might discover a neighborhood that fits your budget, living preferences, and personal vibe. While New York City might be one of the most expensive places to live in, it is also one of the most vibrant, culturally rich, artistically alive cities in the entire world, making it the city worth spending time in.
Frequently Asked Questions about NYC Neighborhoods
How can I live in NYC for free?
Living in NYC for free may be a bit challenging, but there are ways to reduce your cost of living to almost nothing. You could charge your roommates more rent, live in a recreational vehicle (RV), care for a historic home (you won't have to pay rent since you are in charge of the upkeep), or move into a homeless shelter.
How do you qualify for the NYC Housing Lottery?
To qualify for the NYC Housing Lottery, you must meet specific requirements, the first being your age. You must be at least 18 years of age to enter this lottery. Next, your housing income should fall within the permissible range. There are additional criteria for eligibility, like tenant eligibility requirements and asset limits.
What is low income in NYC for a single person?
According to government standards, all men and women whose household income is lower than double the Federal Poverty Level fall into the low-income category. So, if you earn about $25000 a year or less as a single person, you will fall in the low-income category of residents. As a family, if your net annual income is $58000 or lower, you would be considered a low-income family.
Q. Are NYC rents cheaper in Winter?
The winter months (October to February) in NYC are a good time to rent in the city. This is the time of the year when rents are much lower than usual, apartments are on the market for much longer, and you could find a really good place to stay at a great bargain.
Are NYC rents negotiable?
You will always have the opportunity to haggle a little when finding a rental to live in. But you need to do your research and get a feel of what the market is like at that time. Sometimes, prices are high because demand is high, but the economy is at a low, so it's not likely you'll be able to bargain. At other times, you could operate from your landlord's perspective and figure out a price that works for you both.
See Also: How to Negotiate with a Moving Company
What salary do you need to live in NYC?
In order to live comfortably in NYC as a single person, you would need to earn at least $12,490 a month before tax deductions. If you reconsider the neighborhood you're currently living in and move into, say, the Bronx, you would need to earn at least $7,000 a month.
Also Read: 9 Best NYC Neighborhoods to Live In
Enter your information
Almost done!
Enter your information to view your quote.
Your information is safe with us. By using this service, you agree to receive email communications solely regarding your relocation process