Moving To Missouri – Relocation Guide for 2022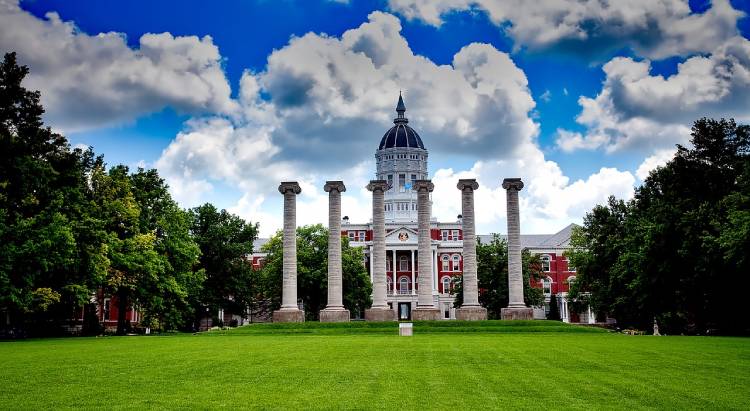 There are numerous legends and tales behind Missouri's nickname the "Show Me State." However, one notable theory suggested that Missourians had to be satisfied with factual evidence for something to be believed; anything other than that is mere theories. Rep. Willard D. Vandiver worded it this way:
"Frothy eloquence neither convinces nor satisfies me. I'm from Missouri. You've got to show me."
This is just one of the many fun facts of this mid-western state. Missouri's history and culture have made it an interesting place to not only live in but also to learn more about America's history- about its roots and tradition. Musical genres such as ragtime, Kansas City jazz, and St. Louis blues were born in this state due to the influence of the Southern region which in turn gave us artists like Chuck Berry and Sheryl Crow.
However, if you're planning on moving to Missouri, it cannot be just by banking on its culture and history. Other factors such as the cost of living, tax rates, and more have to be thoroughly analyzed before taking any decision. To know more about these other aspects, keep reading our article:
Living In Missouri: What To Know Before Moving To Missouri
Tax Rates
When it comes to taxes, Missouri fares pretty well. Income tax rates and sales tax rates are indeed higher than the national average, but the average effective property tax rate is some points below the US average. The state has a progressive income tax system, which means your income will be taxed on how much you earn per annum. These rates can vary between 0% to even 5.40% (Income situated in the $0 – $107 bracket is not taxed).
When it comes to sales taxes, Missouri has local tax rates added to the base amount. The base rate statewide is 4.2% but after adding the local tax rate, the range can rise up to 10.35% depending on which county you choose.
Property tax rates statewide (0.93%) are below the national average but can vary depending on the rate applied by the county. St. Louis County has the highest property tax rate average of 1.38%, whereas Shelby County has the lowest amount of 0.35%. The median annual property tax payment is $1,563.
Housing Rates
Purchasing a house in this state would be a wise choice because the median home rates are lower than the national average. The median home value stands about $194,000 which is 33% less than the US average.
The average rent rates per month are below the national average as well. Renting will save you a larger amount than buying a house. Refer to the rates given below for a broader perspective:
| | | |
| --- | --- | --- |
| Size Of The Apartment | Average Rent Per Month | US Average |
| Studio | $637 | $949 |
| 1-bedroom | $696 | $1,048 |
| 2-bedroom | $871 | $1,278 |
| 3-bedroom | $1,153 | $1,681 |
| 4-bedroom | $1,331 | $1,950 |
Cost Of Living
Moving to another state only seems plausible if the cost of living is affordable. However, you should know that living in Missouri will in fact be more than affordable since it ranks among the top 5 states with the lowest cost of living. On the cost of living index, Missouri scores 85.9 which means that living in this state is not as expensive as some others. Missouri also ranks among the top 10 states in the country which are affordable.
In Missouri, factors such as the cost of utilities, transportation, housing, and groceries have made living in this state inexpensive. Car insurance costs are $1,335 per year in Missouri which is 10% lower than the national average of $1,483. Good news for all car owners!
You would pay around $391 per month on utilities. This is 2% lower than the national average. Here's a breakdown of the monthly utility bills to help you get a better perspective:
Electricity: $97
Gas: $90
Water: $40
Sewer: $70
Cable: $43
Internet: $51
Weather and Natural Disasters
You might find Missouri's weather a bit demanding. Over here summers are long and hot, whereas winters are cold and snowy. The average high daytime temperature during the peak summer season ranges between 87°F to 91°F. The southern portion of the state sometimes sees temperatures higher than 100°F as well. So keep your sunscreens and sunglasses ready. Only there are frequent heavy showers during this time due to high humidity. We suggest keeping an umbrella or a raincoat in the trunk of your vehicle.
Winters are on the frigid end of the spectrum with temperatures averaging between 14°F to 28°F. Day temperatures during this period are a bit lenient, ranging between 34°F to 47°F, but they're still cold. Carry extra warm clothing in your luggage to combat these freezing temperatures.
Spring is pleasant in Missouri with temperatures measuring between 51°F to 62°F, but you'll have to keep an eye out for tornadoes and thunderstorms as they're pretty frequent during this period.
The Economy
Coming in on the 23rd spot on the country's economy rankings, we have Missouri garnering a GDP of $277.35 billion in 2020. The state's biotechnology field, manufacturing industries, food processing units, and agricultural technology sector have contributed to providing numerous job opportunities to its citizens. To give you a broader perspective of Missouri's booming economy, here are some of the top companies that have been instrumental in contributing to the state's GDP:
Ascension Health Alliance
Enterprise Holdings
O'Reilly Auto Parts
Emerson Electric
Edward Jones
Anheuser-Busch
Kellwood Company
BJC HealthCare
Express Scripts
Amdocs
Also, the unemployment rate in this state stands at 4.4% which is lower than the national average of 6.0%. Despite the low unemployment rate, you will earn a bit less than the national average, but you don't have to worry since the cost of living in Missouri is affordable.
| | | |
| --- | --- | --- |
| | Income Per Year | US Average |
| Average annual income of a Missouri resident | $26,008 | $28,555 |
| Annual median household income | $47,770 | $53,482 |
Traffic And Transportation
You'll get a healthy amount of congested traffic in Missouri during peak rush hour; however, they do get dissolved immediately which is one of the reasons why people prefer using cars as the primary source of commute. The average commute time one-way is around 23.4 minutes which is below the national average.
Where public transportation is concerned, Missouri has a system of buses and trains catering to the needs of the people. Buses ply along their fixed routes touching even the rural parts of the state. Greyhound and Trailways are the most common bus services used for inter-city travel.
Amtrak has a couple of trains passing through Missouri's major cities. Lincoln Service, Missouri River Runner, Southwest Chief, and Texas Eagle will be your best mode of train intercity travel.
See Also: Missouri DMV Change of Address
Schools And Universities
Education in Missouri is not at all lacking in any way. Well, its education quality may not rank as high as some states (earned a C grade on the 2020 Quality Counts report card), but some of its school districts have some of the highest above-average graduation rates in the state. Here are some of the best schools in these school districts which are highly ranked among parents.
Elementary
North Glendale Elementary School, North Sappington Road Saint Louis, Kirkwood R-Vii School District
Concord Elementary School, Concord School Road Sappington, Lindbergh Schools
Middle
Ladue Middle School, Conway Road Saint Louis, Ladue School District
Ozark Jr. High School, West Jackson Street Ozark, Ozark R-Vi School District
High
Kirkwood Sr. High School, West Essex Avenue Kirkwood, Kirkwood R-Vii School District
Ladue Horton Watkins High School, Warson Road Saint Louis, Ladue School District
Colleges And Universities
University of Missouri, Columbia
University of Missouri–Kansas City
University of Missouri–St. Louis
Washington University in St. Louis
Missouri University of Science and Technology, Rolla
Saint Louis University, St. Louis
A.T. Still University, Kirksville
Places To Visit
1. Silver Dollar City
Missouri has its own share of fun and adventure-packed at the Silver Dollar City. And this is definitely the place you need to visit to spend time with family or friends. This theme park has an early nineteenth-century vibe, hosting about 40 rides and attractions. Adding to that, the place is home to numerous shops and restaurants decked along its pathways.
If you feel like cruising the lake, then choose the Showboat Branson Belle which has an onboard fine-dining facility. Also, this cruise has a plethora of stage shows as well. So prepare yourself to be entertained!
2. Mark Twain Boyhood Home and Museum
You may have read The Adventures of Tom Sawyer by Mark Twainat some point in your life. And if you're interested in knowing a little more about the author's history, then you need to visit this place. Upon entering the museum, you'll find the actual furniture Mark Twain had, along with small nuggets of information at the side of each exhibit describing more about his life.
Other Notable Places To Visit
Forest Park
Harry S. Truman Library and Museum
Titanic Museum
Worlds of Fun
Best Places To Live In Missouri
Kansas City
Many might think Kansas City is in Kansas, but in reality, it's just situated on the state's border. Now you can use this valuable piece of information for trivia quizzes and scratch people's brains. One important aspect of this city is its walkability. The restaurants, shops, and malls are within a radius of where you reside. Now that will save a lot of money on fuel as you won't have to worry about driving 10 blocks away to purchase groceries.
The educational options are immense as over 19 colleges having more than 100,000 students are based in this city. So pursuing a course of your choice shouldn't be a hassle in this city. To go with that, Kansas City has rich a jazz and baseball culture as well, so you might need to brush on those two elements for striking out an intellectual conversation in this city.
Population: 486,404
Median Home Value: $154,600
Median Rent: $941
Median Household Income: $54,194
Springfield
Springfield will make you have an affinity towards American history because numerous fierce battles were fought on these city's grounds during the Civil War. Adding to its historical aspect, Springfield is home to 3 universities that in turn adds a young vibrant feel to the place. When it comes to things to do, Springfield has a variety of opportunities. You can head towards Hammons Field for a baseball game or make your way towards Gillioz Theatre for a musical. Also, the people are welcoming of all cultural differences, so you don't have to worry about fitting in with its neighborhoods.
Population: 167,051
Median Home Value: $118,100
Median Rent: $744
Median Household Income: $36,856
St. Louis
Much of Missouri's aesthetics are preserved in St. Louis. You'll find the 30-foot Gateway Arch, the Museum of Westward Expansion, and the Cardinals Hall of Fame & Museum. Apart from these attractions, people have been moving to St. Louis for its affordable housing. So if you're looking to buy a house, try including St. Louis in your "potential places to move" list. Where education is concerned, a majority of the state's well-recognized institutions are situated in St. Louis. Therefore, it will be wise to settle in this city if you want quality education for your children or yourself.
Adding to the positives of this city, you should know that St. Louis has a vibrant nightlife, a healthy number of restaurants, and a diverse range of shops.
Population: 308,174
Median Home Value: $138,700
Median Rent: $828
Median Household Income: $43,896
Despite numerous cons plaguing the state (primarily the lower wages, less-than-ideal education, and higher crime rate), we can say that they aren't overpowering the pros Missouri contains. However, the low cost of living eases most of the negatives of this state. If you're willing to adjust to Missouri's not-so-good side, then moving to this 'flyover state' shouldn't be a problem at all.
Also Read: Moving To Topeka, Kansas
FAQs
Is Moving To Missouri A Good Idea?
People have been moving to Missouri to avail themselves of its low cost of living and inexpensive real estate. And those are the sole two reasons why people have been moving into this state. The vibrant and diverse culture this state possesses are just added bonuses.
What Should I Know Before Moving To Missouri?
Barbecue: Two cities in Missouri are obsessed over barbeques: St. Louis and Kansas City. If you happen to move to any of those two cities, then see yourself being invited to many barbecue parties.
Dancing: Dancing in Purdy, Missouri is illegal. Avoid this city at all costs if you don't want to serve time just for dancing the blues away!
A Lot Of Farms: Are you moving to enjoy the open air and get in touch with nature? Then Missouri might just be the place for you. The state is full of farms!
Where Should I Move To In Missouri?
Kansas City, Springfield, and St. Louis are some of our suggestions. However, if you want to broaden your options, you can try looking into Glendale, Clayton, Ladue, and O'Fallon.
See Also: Best Moving Companies In Omaha
What Are The Pros And Cons Of Living In Missouri?
The "Show Me State has a lot to offer. Here are some of the pros and cons for you at a glance:
Pros
Below the US average cost of living
Friendly neighborhoods
Booming job market
Affordable housing options
Cons
Income is lower than the national average
High crime rate (mainly in Kansas City)
Extreme weather
Certain neighborhoods have gang activities
Enter your information
Almost done!
Enter your information to view your quote.
Your information is safe with us. By using this service, you agree to receive email communications solely regarding your relocation process