How to Negotiate with a Moving Company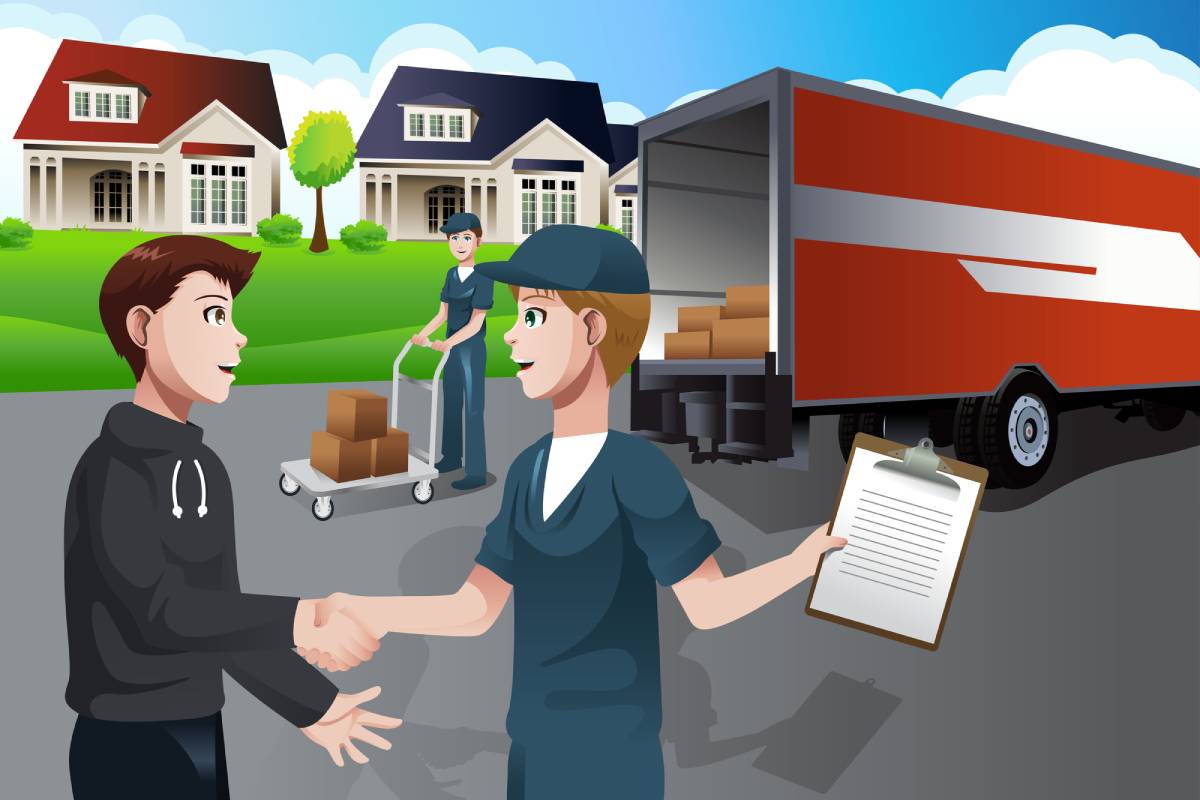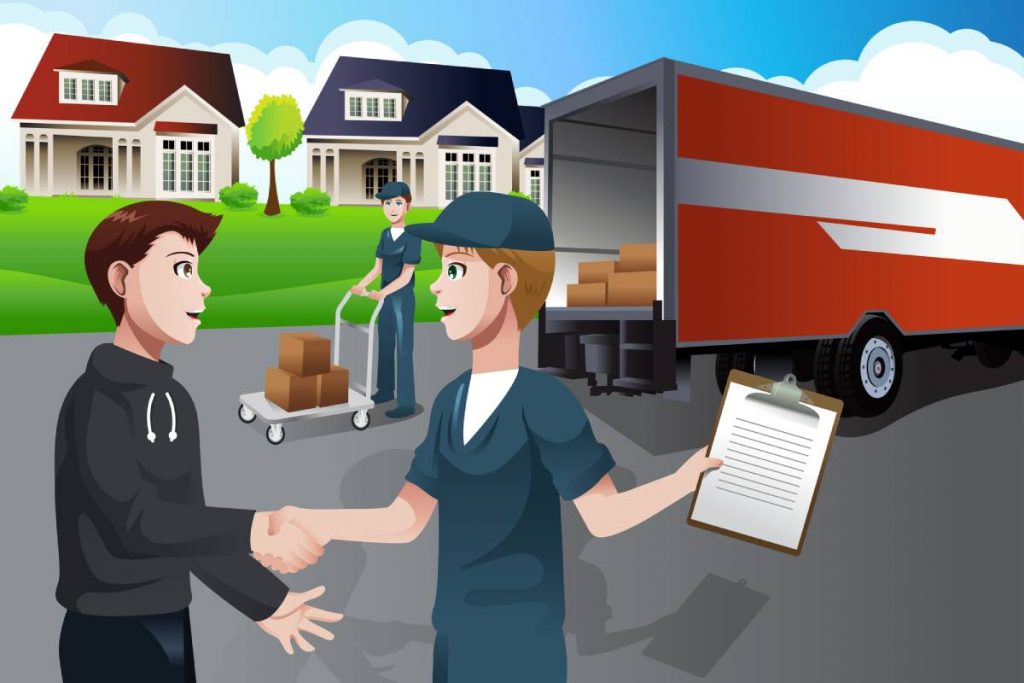 "Change is the only constant in life". Every now and then everything, every-being is changing in some way . At some point of our life, our address changes too. So, if you are on the verge of changing your address probably you have realized that you need to shift your belongings intact. Your treasured belongings not only have the economical value but also emotional value tagged with. It could be your television set or air conditioner that you might have bought with your first salary or your favorite painting gifted by your best friend. An expensive collection of antiques or may be an old arm chair where your grandpa used to sit. Whatever, you need all of them to be protected while shifting to a new place. And all you want a is a responsible hand to care for your valuables when you are away for a short while (transit).
True, that you are aware of the existence of moving companies. In fact there are plenty in the market. Now the question is among them which one will be of your choice? And the obvious reason is that beside the safety of your belongings, safety of your pocket is also necessary. You must be aware of the fact that a professional service with better security involve huge amount. As per AMSA (American Moving and Storage Association) the average cost of inter-state move comes between $4,000/- to $5,000/- approximately.
Probably you are trying for a qualitative, budget friendly move. Just be cool! It is possible. Yes you heard it right. This is the time of taking part into the game called "Negotiation". And, all you need is to sharpen your skill of negotiation for a win- win situation. So, if you are planning for an upcoming move, this article will be of your great help with possible, technically correct solutions to strengthen your arms while negotiating with your moving company.
Let's, get into that.
The important facts that you really need to focus on before you select a moving company you want to negotiate with are as follows:
1. Always go for reputable companies
When you are in the process of selecting your moving company consider only the reputable ones. Yes, you will be in safer side. Pick at least 4/5 top companies. For this you may ask to Google, for a better customized reply can put your question to Quora.com, take reference from trusted sources. A reputable company works with trained stuffs. Such companies are licensed, insured and well experienced. Hence, assured better safety at each and every step of the move. And can handle any challenge come across during the on- going shift.
2. Do a back ground check of the selected companies
Once you are done with the first round of selection do a thorough back ground check for those companies with the following points:
Go to the websites and go through the details
Do a detailed verification about companies' Licensing and insuring information, such as:
BBB Accreditation
FMCSA registration
USDOT Number
3. Beware of the Scams
If you are convinced enough to work with a reputable company only, chances of scams are less. Yet check the compliance history of the companies. For your own protection you must know the process of file a complaint with FMCSA and keep the required data of the company which you will finalize. Go through both previous and recent customer reviews for more clarity.
See also: How To Book A Moving Company
Now it's time for actual negotiation
Once the background check in done. Keep your list ready. Use same list for all the companies for a better clarity. Be aware of the average cost of moving and use a moving cost calculator for your own benefit.
The following points you must keep in your mind for a better negotiation:
N: Never go for an online estimation only, always ask for onsite survey and estimation
Be clear on your part and show them all items you are planning to relocate
Ask them about additional valued added services that they are providing
Packing materials & technique
De-Installation & Re-installation of electronic Items
Unpacking protocols
COVID norms & protocols
E: Exclude all the services you may not need & Ensure the entire movement is covered under Insurance
G: Get details of number of containers used in estimation
If your items are less or can be accommodated in small container, the charges may reduce
O: On-line tracking mechanism is critical.
Ensure to have GPS tracking details and technique
T: Timelines are critical
Sometimes a delay in the process may cost you more. Make sure you will not be liable to pay for a delayed transport.
I: Identification labels
Ensure customized identification labels are maintained during packing, this will help you during re-installation of your packed items and save time.
A: Ask & Check for Storage Facility
Make sure the company should have storage facility in case your vehicle reaches early. Do they have adequate safe storage facility & associated charges
T: Terms & Conditions should be properly reviewed before finalization
E: Ensure you go for a binding estimate to avoid any misleading or additional charges later on
Wishing you all the best for a safe, secure & pocket friendly move to your dream destination with your memories intact !!!
---
Frequently Asked Questions
Can you haggle with moving companies?
Yes, one of the easiest ways to negotiate is to ask the moving company for a binding quote/estimate. This way, there are no hidden fees if you find cheaper services elsewhere. Just make sure that the company has good reviews and BBB accreditation before signing any contracts or making deposits. Plus, if their price is lower than everyone else's, it could be too good to be true, so do some background checking before making any moves.
How to negotiate with moving companies when relocating cross country?
Negotiating with a moving company is very much possible when you are planning to relocate across the country or even internationally. Most of these services use flat rate pricing system, where they have fixed rates for different services based on the distance you are planning to move. However, there is always room for negotiation, so if you think the price quoted by the moving company is too high for your budget, go ahead and ask them to lower it.
How much does a moving company normally charge?
The most expensive part of the relocation is hiring movers, which costs between $850 and $2,300. This service includes a rate of $25 to $50 per hour for each crew member, as well as a rental truck for a move less than 100 miles. Factors like the size of your home, the weight of the things, and how far you need to go influence moving costs.
What should I know about negotiating with a moving company?
When hiring movers, most people think that firms will charge what they want. However, this is not true because these companies have a budget to follow and usually get paid by the hour. Therefore, before signing any contracts or making payments, you should always ask for quotes from different companies so that you can compare them and get value for your money.
How far in advance should you schedule movers?
Ideally, you should schedule movers at least two months before your moving day to ensure that your desired service is available. However, there are some people who move frequently and need professional moving services more often than once a year. If this is the case with you, then make sure you give as much as two weeks' notice to finding potential companies for quotes and availability of their services.
How do you compare moving quotes?
Firstly, you must determine what you want your mover to do. If you are moving, make sure all of the following tasks are included in your quote: loading and unloading; wrapping; disassembly and reassembly; cleaning; and fuel charges. Once you know what each company is offering, it will be easier for you to compare quotes from various movers.
See also: Are Moving Quotes Negotiable?
Who are the best movers?
The best movers are those who have high standards of care, good customer service, reasonable rates, and an excellent track record. The best way to find these companies is through referrals from friends or family members who have used their services before. If you don't know anyone who has used movers before, then there are plenty of reviews online that you can look at.
Enter your information
Almost done!
Enter your information to view your quote.
Your information is safe with us. By using this service, you agree to receive email communications solely regarding your relocation process