Moving To Virginia – Relocation Guide for 2022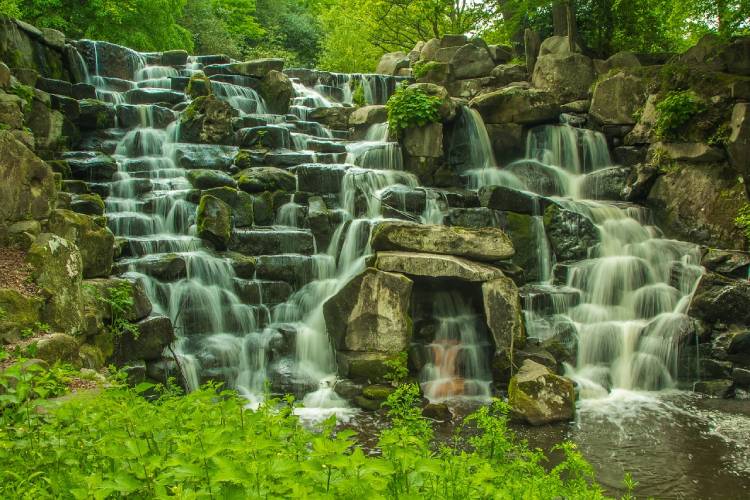 Planning on moving to Virginia? You have come to the right place. People have been moving to Virginia because of its economy, quality of life, and aesthetic surroundings. Apart from that, the East Coast is an added bonus for those who enjoy surfing or swimming on a summer day.
The Old Dominion has a lot to offer; continue reading our article to know more.
Living In Virginia: What To Know Before Moving To Virginia
Pros
Quality Education: We must say that Virginia has some of the most high-ranking school districts in the country. If you want to make a career, then you need to move to Virginia. With professional teachers, sturdy infrastructure, and diverse courses, you can be sure that this place is perfect for one to pursue a degree in any field.
Robust Healthcare: Virginia ranks among the top 20 states having the best healthcare system. The equipment used by medical professions is top-notch and the average ambulance response time is just under 10 minutes. Living here means living in safe hands.
Ample Job Opportunities: The excellent education system and the job market complement each other. With a good education, people here can get lucrative jobs and contribute more to the economy. That's why the unemployment rate is below the national average as well.
Cons
High Taxes: The average tax rates are pretty steep in Virginia, especially the sales tax rate. So if you're looking for a state to ease some of your tax burdens, Virginia is not the state for you.
High Cost Of Living: The cost of living is much higher compared to other states. Your income might go more into living expenses and this can affect your lifestyle if you have a low-paying job.
Heavy Traffic: Expect a lot of traffic in this state, especially in Northern Virginia. We'll get into details later in this article, but for now, you need to know that you'll be spending more time in your car!
Tax Rates
Apart from property taxes, you'll see a major portion of your income is spent on income and sales taxes. The average effective income tax rate stands at 2% but can get up to 5% depending on the amount you earn per year. Let us use an example to explain this further: suppose your yearly income hits towards the $50,000 mark, an amount of approximately $2,305 would be deducted in income taxes.
The sales tax rates are pretty steep as well. You'd pay around 5.3% to 7% depending on which county you live in. Why are sales tax rates so high, you may ask. Apart from the base sales tax rate of 4.3%, an additional 1% local tax is added. Some counties have taxes of their own, so the rate bumps up to even 7%. While budgeting, take these points into account.
However, you'll be saving some amount on property taxes. The average effective property tax rate is 0.81% which is some digits lower than the national average. If you've bought a house in Virginia, you would be paying an average of $2,000 per year which is 25% less as against the national average of $2,675.
Housing Rates
Let's just put it out there: real estate is expensive in Virginia. So if you're on a tight budget and looking to buy a house, you might want to wait a bit. But if you have substantial savings or a well-paying job in the state, then these rates can be affordable. The median home value in Virginia, which is 12% higher than the US average, stands at $335,198. Virginia's low property tax rates will ease up some of the overall tax burdens and that's the only silver lining we can find.
If buying a house is expensive, you could consider renting a house in Virginia. Even so, the average rent rates per month exceed the national average as well. Look at some of these figures in the table below:
| | | |
| --- | --- | --- |
| Size Of The Apartment | Average Rate Per Month | US Average |
| Studio | $1,089 | $949 |
| 1-bedroom | $1,115 | $1,048 |
| 2-bedroom | $1,296 | $1,278 |
| 3-bedroom | $1,695 | $1,681 |
| 4-bedroom | $2,035 | $1,950 |
Cost Of Living
You're not going to like Virginia if you want to cut down on living expenses. On the cost of living index, Virginia is a few points above the national average (Virginia= 103.5, US average=100) which means some budgeting will have to be done to cope up with the rising inflation.
As you might have guessed, the rising costs of houses are the main contributor to such a high cost of living, but apart from that, healthcare is expensive as well. Virginia's healthcare system is amongst the 20 best in the country in terms of quality, access, and public health in general. With its usage of modern technology to treat patients, you can be sure that your well-being is in safe hands. But this comes at a price since maintaining these facilities requires a lot of money. That's why you'll get pricier medical bills than in other states.
However, utilities and groceries are much cheaper as compared to the national average. This will be something to cheer on in this state. If you lived in Virginia, you will pay 11% less than the US average on utilities. Here's a breakdown of the monthly expenses on utilities in Virginia:
Electricity: $122
Gas: $84
Water: $35
Sewer: $30
Cable: $51
Internet: $31
Weather And Natural Disasters
Virginia's weather is pretty mild and temperate year-round, but the only problem many residents of the state have is its unpredictability. At one moment, you're busily enjoying a cocktail on a Saturday afternoon, but then at the very next, frantically searching for the air con remote because of the sudden temperature rise. Daytime temperatures are known to increase like this in this state, so be prepared for that.
The average daytime temperature during the peak summer season is between 78°F to 92°F with some parts of Virginia touching 100°F. Winters are cold as well with temperatures going below freezing in many parts of the state. Northern Virginia experiences substantial snowfall of 25″ per year.
Where natural disasters are concerned, Southern Virginia sees thunderstorms, especially during the afternoons. So check for weather forecasts before moving out.
Economy
Ranking as the 13th strongest economy in America, Virginia has had a flourishing GDP of $476 billion in 2020 despite COVID-19 being prevalent. If you ever need a place to do business, think about setting up a base in Loudoun as it helped Virginia to rank No.1 on CNBC's 'The Top States for Business 2021' list.
The following industries below offer the most lucrative jobs one can find. If you happen to be working in any of them, you're in luck.
Healthcare
Information Technology
Manufacturing
Aviation and logistics
Cyber security
Government services
Since Virginia has a 88% literacy rate, you can expect the unemployment rate to be less. More literacy means more trained professionals available to secure jobs of a specific skill set. The state boasts of an unemployment rate of 5.1% which is below the US average rate of 6.0%.
Also, you'll be earning more in Virginia as compared to the national average. Let the figures below help you in understanding this point:
| | | |
| --- | --- | --- |
| | Income per year | National Average |
| Average Income | $33,958 | $28,555 |
| Median Household Income | $64,792 | $53,482 |
Traffic And Transportation
America is a car-driven country and it's common for traffic jams to occur frequently. Although Virginia's rural areas see less traffic, its metropolitan areas, Northern Virginia and Richmond, have some of the worst traffic conditions in the country. If you drive on the southbound interstate which connects Washington, D.C. and Stafford, Virginia, you'll feel the intensity of the rush-hour traffic.
Where public transportation is concerned, the options in Northern Virginia or any other big city in Virginia have a decent network of rails and buses. If you happen to live in any of Virginia's major cities, leave your car at home and use public transport to avoid long traffic hours. However, if you live outside any major city, the public transportation infrastructure is lacking. So you might want to travel by car to reach rural parts of the state.
Here are some bus and rail services that are prominent in Virginia's major cities:
Virginia Railway Express (VRE)
Arlington Transit
Loudoun County Transit
Fairfax Connector
Alexandria Transit Company Dash
The Washington Metro
Schools And Universities
Do you know that eight of America's presidents were born in Virginia? It's the highest so far. Clearly, this proves how strong the level of education is in this state.
Ranking as the 12th state best for education, Virginia is home to many quality school districts having high graduation rates. Virginia contains also the finest colleges and universities which proves that education is surely its strong suit.
Elementary
Springfield Estates Elementary School, Charles Goff Drive Springfield, Fairfax County Public Schools District
Emerick Elementary School, South Nursery Avenue Purcellville, Loudoun County Public Schools District
Middle
Kemps Landing Magnet, Seaboard Road Virginia Beach, VA Beach City Public Schools District
Robious Middle School, Robious Crossing Drive Midlothian, Chesterfield County Public Schools District
High
Thomas Jefferson High for Science and Technology, Braddock Road Alexandria, Fairfax County Public Schools District
Patriot High School, Kettle Run Road Nokesville, Prince William County Public Schools District
Colleges And Universities
University of Virginia, Charlottesville
College of William and Mary, Williamsburg
Virginia Tech, Blacksburg
George Mason University, Fairfax
Virginia Commonwealth University, Richmond
James Madison University, Harrisonburg
University of Richmond, Richmond
See Also: Largest Cities in Virginia
Places To Visit
Virginia Museum of Fine Arts
A place for all art enthusiasts. Home to over 22,000 works, you'll find some of the best 20th century American, African, and European art under one roof. It also contains 18th and 19th century English silver, a bonus exhibit for those who love the finesse artwork on cutlery. Other notable artifacts you should check out are:
Art Nouveau & Art Deco
Pratt Fabergé collection
Steven F. Udvar-Hazy Center
Virginia has 27 military bases! Such an extensive number just shows how much military presence the state has and not having a museum to show off the air technology they possess would be a real shame. The Steven F. Udvar-Hazy Center is an added wing to the Smithsonian's National Air and Space Museum in Washington, D.C. Here you find fighter jets from World War II, the Vietnam and Korean Wars, and the Cold War. You'll find the technology used back then different, but fascinating at the same time.
Virginia Aquarium & Marine Science Center
Located in Virginia Beach, this marine center is one of the state's most popular tourist attractions. You'll find turtles, Komodo dragons, sandbar sharks, otters, and the list just goes on and on. If you want to read more about Virginia's marine life, the center has various interactive exhibits explaining the life processes of these marine animals. Also, check out the three-story amphitheater present as well.
See Also: What Salary Do You Need to Live in Virginia Beach VA
Some Other Places Worth Visiting:
Shenandoah National Park
Arlington National Cemetery
Luray Caverns
Busch Gardens
Best Places To Live In Virginia
1. Williamsburg
Located in Williamsburg City County, this suburb will always be recognized for its deep colonial history. This aspect of the place attracts numerous tourists to visit Williamsburg's museums and historical sites to learn more about the coming of this quaint place. The College of William and Mary is also the major attraction for those who want to pursue a degree. Higher education is Williamsburg's strongest quality, we must say. Where people are concerned, they're amicable and welcoming. You'll feel a sense of warmth and closeness to this place.
Here are some places you should visit to understand Williamsburg's deep history:
Colonial Williamsburg
Historic Jamestowne
George Wythe House
Berkeley Plantation
Population: 14,927
Median Home Value: $306,000
Monthly Median Rent: $1,193
Annual Median Household Income: $57,463
2. Charlottesville
Charlottesville has a lot to offer to new residents. First of all, you need to know that this place adds a major chunk of historic value to the state. Thomas Jefferson, Monroe, and Madison lived in this quaint city of Virginia. If you ever decide to study at the University of Virginia, you should know that Jefferson designed the layout of the gardens and the blueprint of the architecture.
Here's another fun fact you should know: Edgar Allan Poe studied at the University of Virginia. All the more reason to study in Charlottesville!
To understand Charlottesville a bit more, visit these places:
Thomas Jefferson's Monticello
The Fralin Museum of Art
Historic Downtown Mall
James Monroe's Highland
Population: 47,096
Median Home Value: $299,600
Monthly Median Rent: $1,142
Annual Median Household Income: $59,471
Conclusion
If you're looking for a state to meet all your expectations, then Virginia might fulfil pretty much of them. From an economic standpoint, the job market is thriving in many ways due to the quality of school systems. If quality education is what you desire, then Virginia has the best in store for you.
FAQs
Is Virginia A Good State To Move To?
Apart from the high cost of living, the other amenities Virginia offers are immense. The public schools are great, the people are amicable, and the job market is booming. If you can resonate with these points, then Virginia will be best for you.
How Much Is A Good Salary In Virginia?
$30,340 per annum is a good salary to start out with. Although, it can increase depending on the type of industry you're working in.
Enter your information
Almost done!
Enter your information to view your quote.
Your information is safe with us. By using this service, you agree to receive email communications solely regarding your relocation process