Moving To Olympia, WA – Relocation Guide for 2022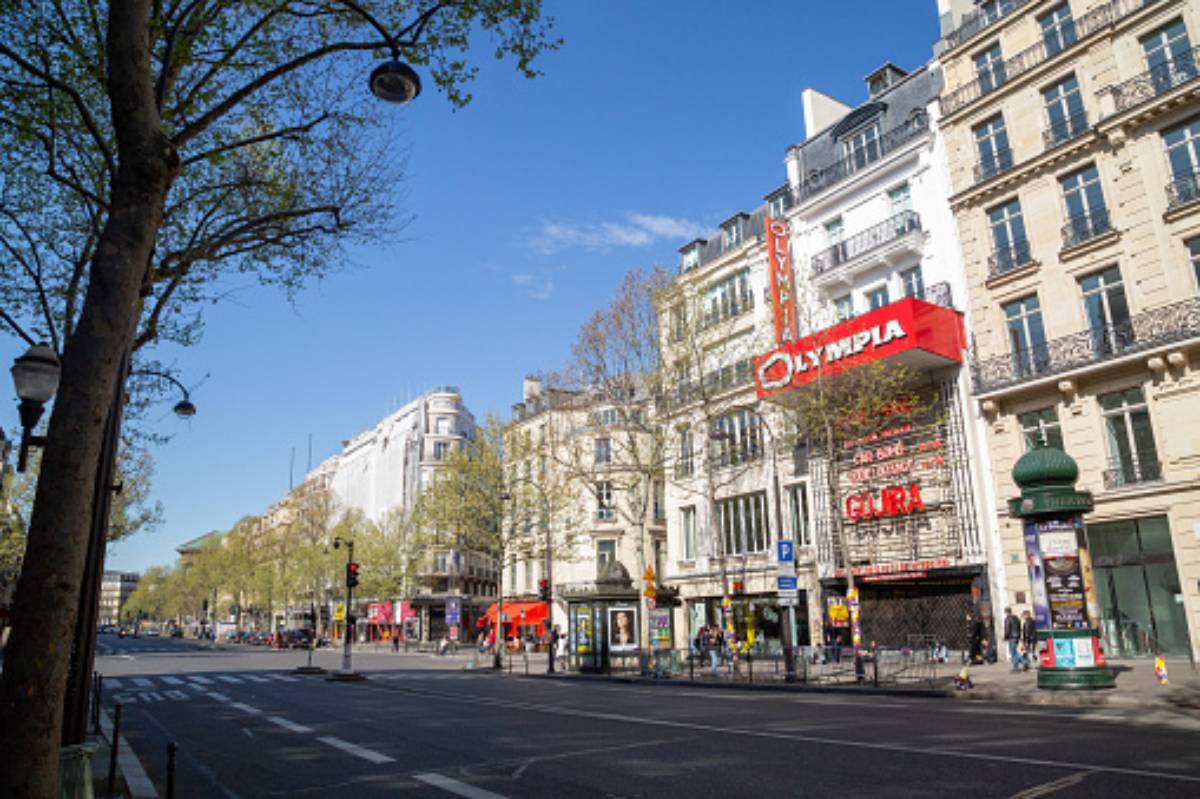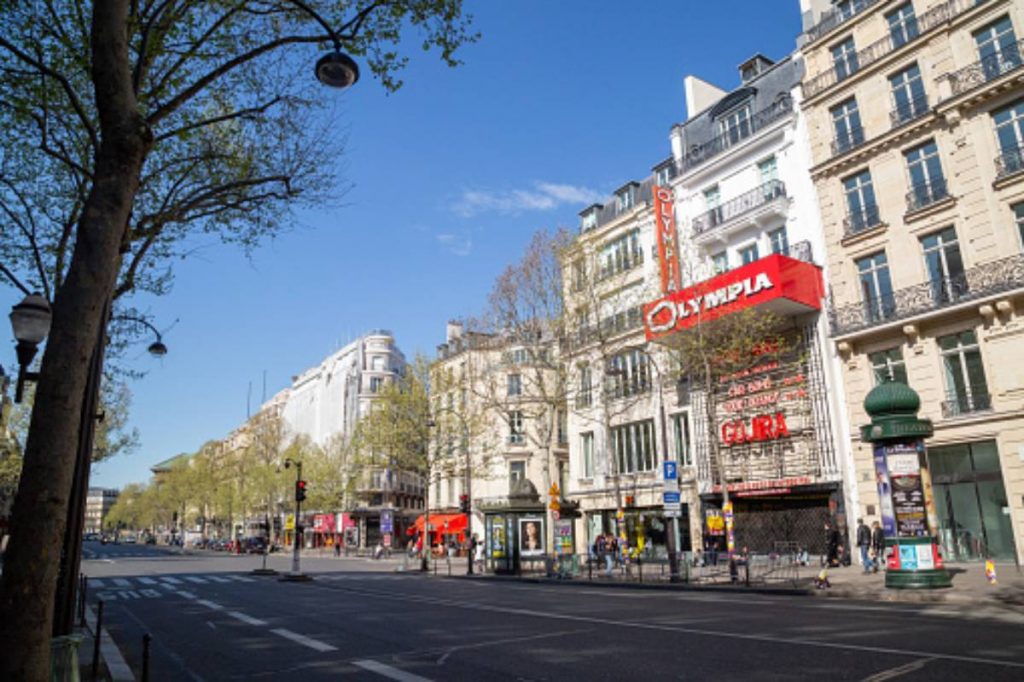 Olympia is a well-rounded city that feels like it's bang in the middle of everything. You have the majestic mountains to the north and east while the city is not too far from the western coast of the US. The capital of Washington state, it's surrounded by opportunities and places to explore. You have the big city amenities mixed with a suburban lifestyle, so much so that Olympia is considered to be a place where you can "get out of town without leaving the city."
If you've been thinking of moving, you should look into Olympia and explore more about the city. Here's a detailed guide on moving to Olympia, bound to help you know everything there is to know about life here.
Pros And Cons
Pros
Excellent Transportation System
Olympia has an extensive transportation system that you can use to get anywhere in the city. It covers multiple routes and connects locations well within and outside of the city. Besides, it's a well-managed system and operates efficiently at all times.
Well Connected To Neighboring Cities
Olympia is located such that it is well connected to most of its neighboring cities, and to several metropolitan cities nearby as well. You can get to Seattle, Tacoma, Longview/Kelso, Chehalis, Gig Harbor, or even Canada by driving for a few hours.
Exceptional Education System
Olympia is known for its top-rated schools and universities. The educational opportunities here are extensive. This is why there are students flying in from across the country to attend universities here!
Diverse Population
Olympia has a diverse population that is warm and friendly. The community in the city is very wholesome and celebrates a lot of different cultures and heritages. You will also come across bars and restaurants with live music and festivals that you can enjoy.
See Also: Pros and Cons of Downsizing
Cons
Limited Outdoor Activities
Even though the city has an abundance of outdoors to explore, it lacks adventures and things to engage in. The limited exploration opportunities can be a bug for people who love to get out and engage in outdoor adventures like trekking and kayaking.
Difficult Job Market
Even though Olympia has a steady and diverse job market, there are opportunities in limited numbers. The large population makes it difficult to get a job in specific fields of interest.
High Crime Rates
Olympia has a high crime rate that is above the national average when it comes to both, the property and violent crime rates. Even though violent crime rates have fallen down in past years, they are still pretty high compared to the national average.
Rains All Year Long
If you're not a fan of rain, you would be disappointed with the weather in Olympia. The city experiences rainfall all year long through each season. You may want to prepare yourself for the untimely rains that you're bound to experience.
Weather In Olympia WA
When it comes to the weather in Olympia, it's a bit all over the place, to say the least. It rains all year long, the summers and winters are mild, but the summer temperatures could rise at times. Plus, you may not experience snowfall every year.
The summers in Olympia are hot but mild, and August is the hottest month of the year. During the summers, the average temperature is between 70°F and 85°F. But there are a few months where the temperature rises to 90°F and the humidity gets a bit unbearable. Carrying an umbrella here works well as you get to protect yourself from the intense heat while also staying prepared for the untimely rainfall.
The winters in the city are mild with the average temperature ranging between 35°F and 45°F. Winters here last from November to mid-March and January is the coldest month of the year with an average temperature of 34°F. The snowfall here is very unpredictable. Some years it will snow heavily while some years it will not snow at all. You do, however, experience intense rainfall during the winters and the average snowfall is about 6 inches a year.
It rains all year long in the city; living here, you experience about 53 inches of rainfall a year. Be it summers, winters, autumn, or spring, there are bound to be some showers of blessings at some point during the week if not the day. You shouldn't be leaving your house without an umbrella or a raincoat. And, mentally bracing yourself for the occasional rains should be something you should consider!
Cost Of Living In Olympia WA
Buying A House In Olympia WA
The housing market in Olympia has taken a huge leap in the past decade. Home appreciation in the city has been up by 22.6% which makes houses more expensive than the national average. As a result, Olympia is definitely not the most affordable when it comes to buying a house.
To help you understand how expensive the houses in Olympia are, we have a table below that compares the median home values in Olympia to the US median. As you can clearly see, the median home value in the city is higher than the national median by approximately $200,000.
See Also: Average Cost of State to State Move
| | | |
| --- | --- | --- |
| | Olympia, WA | United States |
| Median Home Value | $510,080 | $325,677 |
Renting A House In Olympia WA
Unfortunately, renting a house in Olympia is not too affordable either. The rental prices have been constantly increasing over the past few years. You do come across a wide range of properties on rent in most neighborhoods in the city, from apartments and family homes to condos and luxury bungalows. But, even though you get a variety of houses on rent here, you can most often find them all expensive to rent out.
The following table will give you an idea of what renting a house would cost you in Olympia compared to the national average. The prices are taken from Bestplaces.net to give you a side-by-side comparison.
| | | |
| --- | --- | --- |
| Apartment Size | Olympia, WA Average Monthly Rent | U.S. Average Monthly Rent |
| Studio apartment | $985 | $950 |
| 1-Bedroom Home | $1,025 | $1,050 |
| 2-Bedroom Home | $1,210 | $1,278 |
| 3-Bedroom Home | $1,720 | $1,680 |
| 4-Bedroom Home | $2,068 | $1,950 |
Taxes In Olympia WA
When it comes to taxes, you should be happy to know that the city levies lower tax rates compared to the national average. Firstly there is no income tax in the city of Olympia, which is better than the national property tax average of 1.6%.
The Olympia, Washington general sales tax rate is 9.4%. But this includes the 6.5% of Washington sales tax and an additional 2.9% of the Olympia sales tax. The combined rate goes higher than the national average of 7.3%.
The property tax in Olympia is 0.93% which is right below the national average of 1.07%. Overall, all of the taxes in the city except for the sales tax are lower than the national average!
Expenses In Olympia WA
When you look at your general expenses in the city, the rates are higher than the national average by a fair margin. The utilities, groceries, and healthcare expenses contribute largely to your overall living cost, and unfortunately, these are pretty expensive in Olympia. The following is a breakdown of the same.
The utility bills in Olympia cost you about $161 per month. This includes your basic water, garbage, heating, cooling, and electricity for the month. According to Payscale, your utilities in this city are 7% higher than the national average. If you want a decent internet connection, that would cost you an additional $68 a month.
Groceries in Olympia are about 8% higher than the national average. A gallon of milk in the city costs about $2.10 and a regular loaf of bread costs about $3.60. You can avail of your regular groceries and food items from the local grocery stores whenever you need them. These stores usually run a few coupon deals that can give you some good offers and deals on some items.
Healthcare expenses can cost you a fair bit in the US and Olympia doesn't do a fair job at giving you any leeway. The city charges you 18% higher than the national average on your healthcare expenses. A doctor's fee is usually $131 on average for a one-time visit and that of a vet is $50.
Crime Rates In Olympia WA
Over the past decade, Olympia has made great strides in lowering its overall crime rates. Law enforcement has made consistent and progressive efforts and changes towards taking control over the crimes that take place in the city. Even though the city has a crime rate above the national average even today, it's much better compared to what it was a few years ago.
The city has a violent crime rate of 4.82 which is just 0.82 higher than the national average. Even though this isn't a very high number, it isn't exactly the safest either. Washington state has a violent crime rate of 2.83; lower than both Olympia and the national average. Living in Olympia, you would have a 1 in 207 chance of being a victim of a violent crime.
If you look at property crimes, on the other hand, you'll notice they're pretty high. The city has a property crime rate of 31.6 which is higher than the national average of 19. This means that statistically, you have a 1 in 32 chance of being a victim of property crime in the city.
Today, according to statistics from Neighborhoodscout, Olympia is safer than 10% of the cities in the USA. Most of this crime can be attributed to the homeless community, drug use, and stealing. If you have a security system and lock your doors and cars properly, it should not be a great concern. But, regardless of the precautions, the crime rate could be a deal-breaker for some people.
Economy And Employment Opportunities In Olympia WA
The economy of Olympia is one of the fastest-growing in the state, and has shown consistent growth in the past few years. The GDP of Olympia was $14,635.606 million in 2020 according to Fred.stlouisfed. The city has seen overall growth in job opportunities, reduced unemployment rates, and a better standard of living.
The unemployment rate of Olympia back in 2011 was 7.8%, which has gone down to 3.5 as of December of 2021. This is solid proof of the fact that not only has Olympia lowered its unemployment rate but also that the city's economy and employment sectors are healthy and growing!
Speaking of employment opportunities, the city has diverse job opportunities for budding professionals in fields of finance, IT, education, government, manufacturing, real estate, healthcare, retail, and technology. These are also the same industries that have contributed immensely to the fast-growing economy of Olympia. The average annual income of a professional working in Olympia is $60,350 according to Ziprecruiter.
However, if you compare the large population with the job opportunities, they are definitely not satisfactory. This causes professionals to look for opportunities in neighboring cities. The government is largely the biggest employer here, which leaves a low margin for professionals seeking jobs in other fields.
Some of the other top employers in Olympia are The Evergreen State College, Heritage Financial, STJ, TwinStar Credit Union, Van Dorm Realty, Titus-Will Automotive Group, Mud Bay, Intercity Transit, Washington's Lottery, Nisqually Red Wind Casino, Minority and Women's Business, and Emcentrix.
Education In Olympia WA
The education in Olympia is excellent for primary levels as well as higher levels, and the city has a very engaged and educated community of people. The education system is well-supported and funded which contributes to the quality of education for all, and you have plenty of good schools to choose from! So, moving to Olympia will be a breeze if you have kids.
The only drawback to this is that education is a bit expensive here. But if that isn't an issue for you, or if you have a decent paying job, you can surely afford a good school for your child. The higher educational institutes in the city are also some of the best in the country. Students from across the country fly here for some of the courses that these universities offer. So, an added benefit of the well-rounded and networked education system is that your kids can go to universities within the city itself without having to move to a new one.
Here is a list of some of the best schools and universities in and around Olympia WA.
Schools
McKenny Elementary School
Jefferson Middle School
Olympia High School
Black Lake Elementary School
Washington Middle School
Colleges And Universities
The Evergreen State College
South Puget Sound Community College
Washington State University
Also Read: How to Find a Good School When Moving
Traffic And Transportation In Olympia WA
Traffic is a running issue in most metropolitan cities in the USA but it luckily isn't half as bad in Olympia. Besides, the transportation system is also great. It is well connected and runs consistently and efficiently through the city.
Olympia has the Intercity Transit buses that have several routes across the city, and they also cover the cities of Yelm, Lacey, Tumwater, and Yelm. The buses cover all major routes and connect the outskirts of the city with the downtown area. This has made traveling in, out, and around Olympia very efficient and convenient. These buses run on all days at scheduled times.
The best part? Olympia is currently the largest city in the Pacific Northwest that offers its residents free public transit! The city began a 5-year demonstration project in 2022 of making the Intercity Transit buses zero-fare.
Additionally, Olympia is a city with great walkability, and also has several biking trails for those who prefer a healthier way to commute. Prefer a cab? You have the rideshare option of Uber and Lyft, and public taxis that you can get from anywhere in the city. Residents also have the Greyhound buses that run across multiple routes, and along with Amtrak, connect the city to its neighbors and to distant locations.
Overall the city has a good traffic and transportation system that works cohesively to make traveling and daily commute easy and efficient for the public.
Best Places To Live In Olympia WA
East Bay Drive
If you are looking for a neighborhood in Olympia that is closer to the beaches, your search has ended here. East Bay Drive is the ideal place for you to move to. The neighborhood has a gorgeous coastline which is one of its major attractions. Most houses and rentals here come with a beachside view. This makes the property in this neighborhood on the steep side, but absolutely worth it.
Population: 120
Median Home Value: $690,000
Median Rent: $1,440
South Capitol
South Capitol is a popular neighborhood in Olympia located in the downtown area. It is an elegant neighborhood rich in architecture, culture, and history as you will see in the houses and architectural monuments here. It has some tall old trees along the roads and across the numerous sports fields that spread through the neighborhood. South Capitol also has some parks, picnic spots, and playgrounds.
Population: 98,501
Median Home Value: $540,000
Median Rent: $1,450
Castlewood
Castlewood is a neighborhood with a large population of families with children. It is a hospitable, residential neighborhood with great schools, parks, playgrounds, restaurants, shopping centers, and other recreational activities to explore. It is the ideal place to raise a family as you have some of the best amenities for one. The family homes in Castlewood are also really great and most of them also have front yards or backyards.
Population: 3,490
Median Home Value: $320,000
Median Rent: $1,195
Cain Road
Cain Road is a neighborhood in the city that is well known for its restaurants, outdoors, markets, and nightlife. You will come across old-fashioned houses in this area with a mix of some new modern-styled family homes. It is located just a few minutes away from Downtown Olympia. The community living here is a mix of people and families of all age groups and sizes, all of whom are very warm and welcoming.
Population: 1,412
Median Home Value: $576,931
Median Rent: $1,430
Summing Up
The capital city of Washington state, Olympia is a city that is flourishing economically. It's one of the cities in Washington that brings to you ample opportunities to learn and grow, and raise a family. You have pleasant weather, great schools, an efficient transportation system, a booming economy, and more amenities that make the city one of the best in the state.
At the same time, you also have high crime rates, limited industries for job opportunities, and it rains all year long. These could just be things that throw you off. Plus, while you can figure out a way to dodge the high crime and lack of diversity in jobs, the rain is unavoidable. Keep these things in mind when planning your move to Olympia, since it sure seems like an ideal city to be living in.
FAQs On Moving To Olympia WA
Is Olympia Wa A Good Place To Live?
Olympia is one of the best cities to live in Washington state. The community here is diverse, the transportation and education system here are one of the best and you also have a decent job market. Overall, Olympia is a great city to live in.
Is Olympia Expensive To Live In?
Olympia has a cost of living that is higher than the national average. This makes it a city that is a bit expensive to live in. The housing market, groceries, healthcare, utilities, etc all combined make the overall cost of living 4% higher than the national average.
How Much Snow Does Olympia WA Get?
Olympia gets about 6 inches of snow each year. However, the city experiences uneven snowfall since some years there is no snow, and some years there's heavy snowfall. It has its fair share of uneven weather conditions.
Is Olympia As Rainy As Seattle?
Both Olympia and Seattle experience rainfall all year long. But, if you compare them both, Olympia experiences more rainfall. On average, Olympia gets 53 inches of rainfall while Seattle gets only about 38 inches of rainfall.
Enter your information
Almost done!
Enter your information to view your quote.
Your information is safe with us. By using this service, you agree to receive email communications solely regarding your relocation process