Average Cost of State to State Move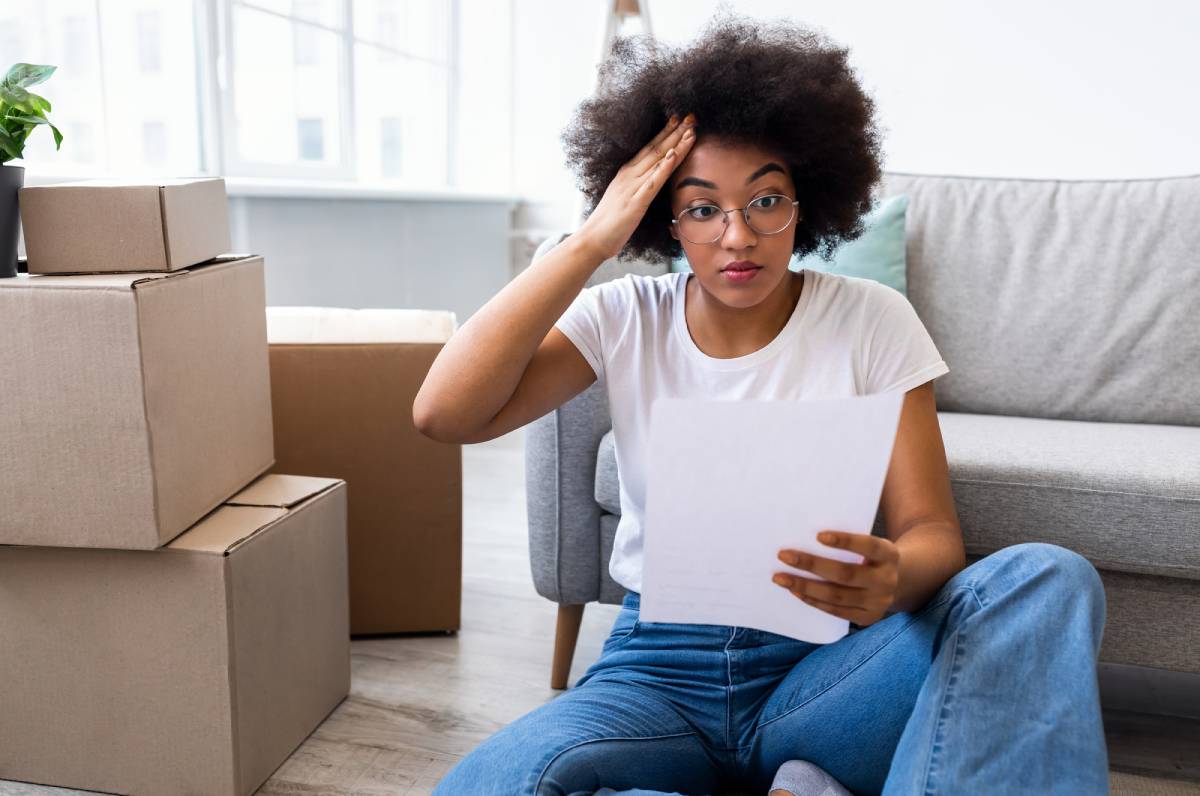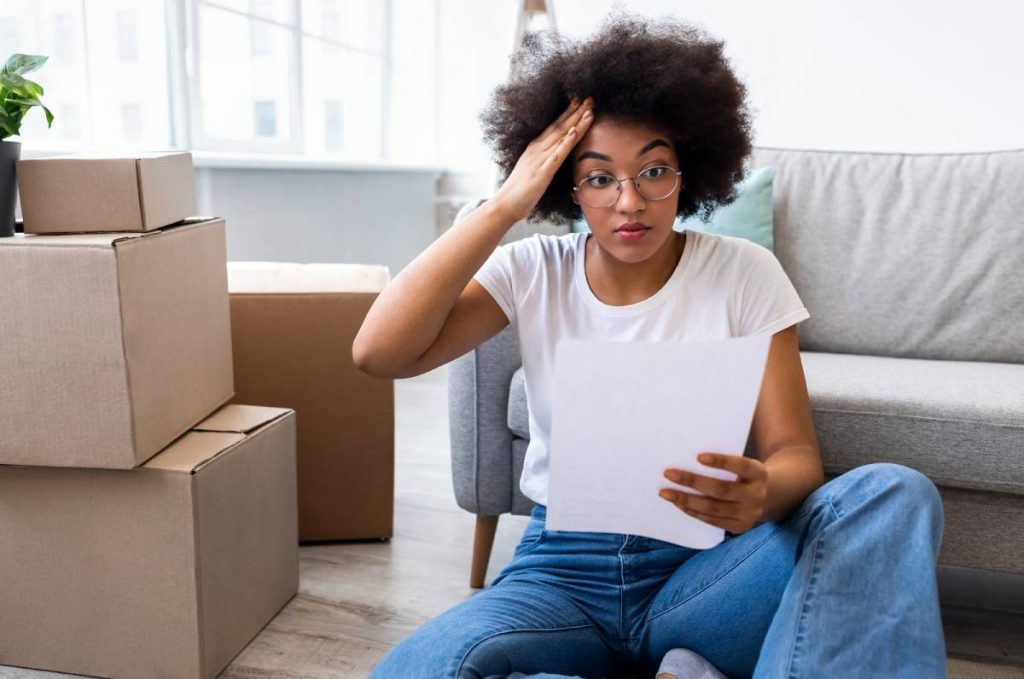 Moving expenses can depend on where you are going and how far it is, the weight of your things, and how much of it you can do on your own. If you are hiring a moving company, the cost of the move will be much higher than if you are doing it yourself. You can usually cut your expenses when moving by doing much of the work yourself, such as loading and unloading your car or truck. Unless you're moving to another state, the costs of your move will likely be lower than if you were moving across the country.
What Is the Average Cost of Moving?
Most moving charges vary from state to state, how far you are going and how much your things weigh. A local move would cost you around $1250, whereas long-distance moves would come under $5000.
Quotes for interstate moving can vary, depending on the state of origin and final destination. Most people get quotes that include some or all of the following fees; fuel surcharges, local mileage, one-way rental truck (if needed), packing materials, boxes, insurance coverage (recommended), crane service (if necessary), and/or shuttle service (if required).
Also Read: Why is hiring movers so expensive?
How Much Does It Cost To Move Locally?
You can pay somewhere between $80 – $200 per hour if you are moving somewhere within about 50 miles of your current home. So, for example, if you have a one-bedroom house, it should cost you up to $300 to move. If you have a three-bedroom home, it should cost you between $1000 and $1250 to load and unload your things and have them transported to your new home.
You can also rent a van or truck to transport your items from your current place to your new place. If you are transporting a one-bedroom home, then you can get away with renting either a 15′ truck for $100 – $150 + one day's rental fee or a 20′ truck for $120 – $170 + one day's rental fee. An average three-bedroom home (around 2000 sq ft) would be better suited for a 26′ truck. This would cost $190 – $240 + one day's rental fee.
Most people can make most of their moves without hiring any professionals except when lifting and loading heavy items, such as appliances and furniture.
How Much Does an Interstate Move Cost?
You can spend between $2000 to $8000 on an interstate move. The average is around $4500 for 7,400 pounds for a distance of 1,225 miles.
See also: How Much Does it Cost to Move 1000 Miles?
On the lower end, you can expect to pay around $2000 for a 5-6 day move involving one or two small bedrooms of furniture, where you are responsible for packing and moving your things.
If you have a larger home (around 2000 sq ft), with about three bedrooms' worth of furniture, then you should expect to pay between $4500 and $5500. This would be for a two-week-long move involving four movers specializing in interstate moving.
How Much Does an International Move Cost?
International moves can cost between $1000 to $10,000, including the shipping costs. If you are shipping through vans or containers, it can add $700 – $5,500 to the overall cost, and importing a vehicle can cost between $1000 to $5000.
International moving companies charge by volume and weight of your shipment. Expect to pay around 50 cents per pound as a rule of thumb. The more furniture & smaller items that you have, the lower the rate will be per pound. Also, the further you are moving, the higher the rate per pound will be.
Also Read: How Long Does it Take to Move
Factors That Affect the Cost of Moving
There are several factors you need to know that can cause a problem in moving:
Fees of travel – traveling from your home to the new city will cost you money, be it gas or plane tickets.
Climate changes – if you're moving from a place with very hot summers and mild winters (e.g., California) to an area where the winter is harsh and long (e.g., North Dakota), you will need to buy additional clothing and warm clothes stuff to keep you warm.
Weather issues – If you're moving in the winter, this will cost you more than moving in the summer. There may be fewer movers available, and they may charge a premium due to their peak season.
Type of move – Local movers would cost you less than a long-distance move, and an interstate move would cost you more than a local one.
Size of the home – How big is your new house or apartment? If it's around the same size as your current home, then this isn't going to have much of an effect on the cost. However, if you're moving to a larger home, this will be more expensive.
How to Choose a Moving Company
Before you move, you want to know which moving company you can trust. Good movers team will respect your things and make sure that it reaches your place on time without anything broken. If a mover has a bad track record, you can do a background check on them. Generally, most people will ask for your moving records from the movers you hire for future reference.
Research – Do your research before hiring the moving company for your things. What are other people saying about the company? Do they have a good reputation or not? Take your time to read what people are saying about them. Also, there are many apps nowadays that will show you which moving companies have the best reviews on certain websites.
Price – How much does it cost? Is the price reasonable for all the services that they offer? Are they within your budget? Do they charge per hour, or do they charge by flat rate?
Customer service – Do a background check on their customer service and how well they handle complaints. What is their reputation with the BBB, FMCSA, DOT & ICC?
Transparent moving rate – This means that your movers have an all-inclusive/flat fee for your move. You will know exactly how much you are paying upfront with this. It's always better to know the facts than be surprised with lots of hidden costs that can destroy your budget.
Who pays for packing material – Many movers will ask you to pay for your packing materials, but some will cover it in their fee. You also need to confirm whether or not?
References – Ask for references from other people who have hired this moving company. This is one of the best ways to find out if they are trustworthy because you can talk to them and find out what their experience was like with this mover. A company that has gone through several complaints will not be easy to work with.
Truck Rental – How are they going to use the truck? Are they going to bring their truck, or do you need to buy one yourself? If it is yours, you need to make sure that your vehicle meets certain requirements of the mover.
Insurance – Do they offer insurance when transporting your things? Do you need it or not? Insurance is important if something happens to your stuff, and of course, you don't want to pay for it yourself.
Additional Labor Charges – Moving companies typically do not charge additional fees for stairs and elevators; however, they might charge you extra if the movers feel it's necessary.
Also Read: Questions to Ask Your Mover Before Hiring
How to cut the cost of moving
Pack things yourself – Packing your furniture and other things yourself saves you a lot of money in the moving process. Sure, you will need to invest some money purchasing tape and other materials, but it is still cheaper than hiring someone.
Finding the right mover – Many moving companies offer great discounts if you find them through your network or an online search. It would be best if you did your research before giving anyone a call; they often try to sell their services at a higher price to those who do not have the time to look into every single option available.
Organize your truck – If you have a big enough vehicle to move all your things, you should consider renting a truck and going through this process on your own. It's up to you if you want to hire additional help; some people are fine with driving the truck themselves.
Moving on weekdays – Moving companies typically charge less if you choose to move on a weekday. They might offer discounts because the demand is less and therefore, they won't have to work as hard or pack their trucks.
Join the AAA – People with AAA membership will have access to many discounts when it comes to moving. When you talk to them, you need to show your membership card, and voila – instant discount!
See also: Long Distance Move On A Budget | How Much Does it Cost to Move a House
Conclusion
There are many things to consider when moving from state to state. You need to know how much it will cost, what services are included, whether or not you need to purchase your truck/materials, and more. It's always a good idea to ask for references from former customers because this will give you a good indication of the quality of their service. However, with a little bit of research and planning, you can save yourself a lot of money. We hope that our tips have helped you get started on your moving process and that you will find the right mover for your needs. Remember to ask around for references and always read reviews before making any decisions. Good luck with your move!
FAQ's
The cheapest way to move to another state?
The cheapest way to move out of state is to pack all your belongings yourself. Hiring a moving company can be very expensive, and most companies do not offer discounts unless it is a weekend.
Related: How Can I Move Long Distance Cheap
How much does a cross-country move cost?
Companies charge different rates depending on the truck's size, whether or not you hire additional help, and how long it takes them to pack everything up. Look online for reviews and references before making any decisions. It's always best to do your research before getting in touch with anyone, as some companies might try to charge you more than what you would pay if you got a quote from another company.
How much does it cost to move a piano?
Pianos are very fragile, and moving them might be a bit more expensive because special care needs to be taken when transporting them. It's best to pick up the phone and ask different companies what kind of rate they charge for this type of job.
Who are the best interstate movers?
Several interstate moving companies can provide you with great service at an affordable price. Make sure you spend some time looking around for the best options available and that you ask for references from former customers. It's also a good idea to check online for reviews because this will give you a good indication of what kind of service they offer.
How do I find cheap interstate movers?
Moving companies typically lower their prices during the weekdays or on holidays. This is when they have less work to do, which means they can charge you less if that's what you're looking for. Make sure you spend some time looking around before making any decisions because this will help you save money in the long run.
Also Read: How Much Does it Cost to Move a Mobile Home?
Enter your information
Almost done!
Enter your information to view your quote.
Your information is safe with us. By using this service, you agree to receive email communications solely regarding your relocation process