9 Best NYC Neighborhoods to Live In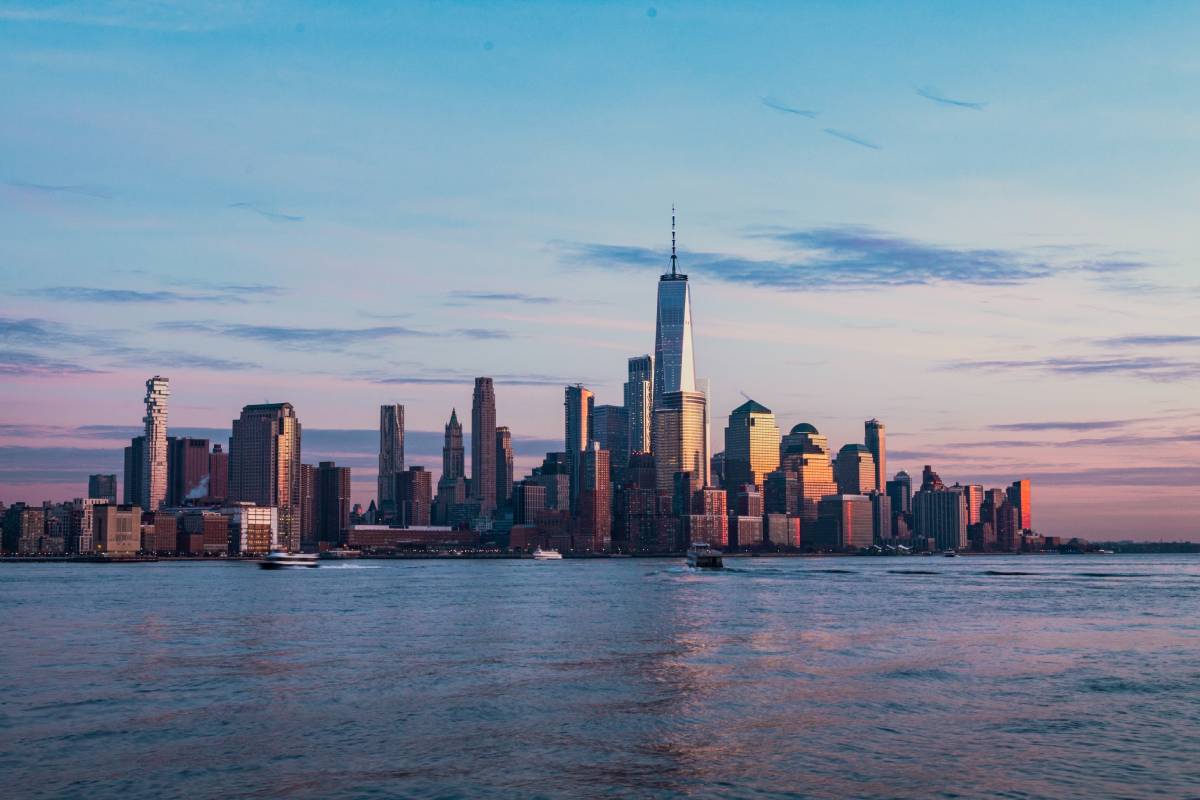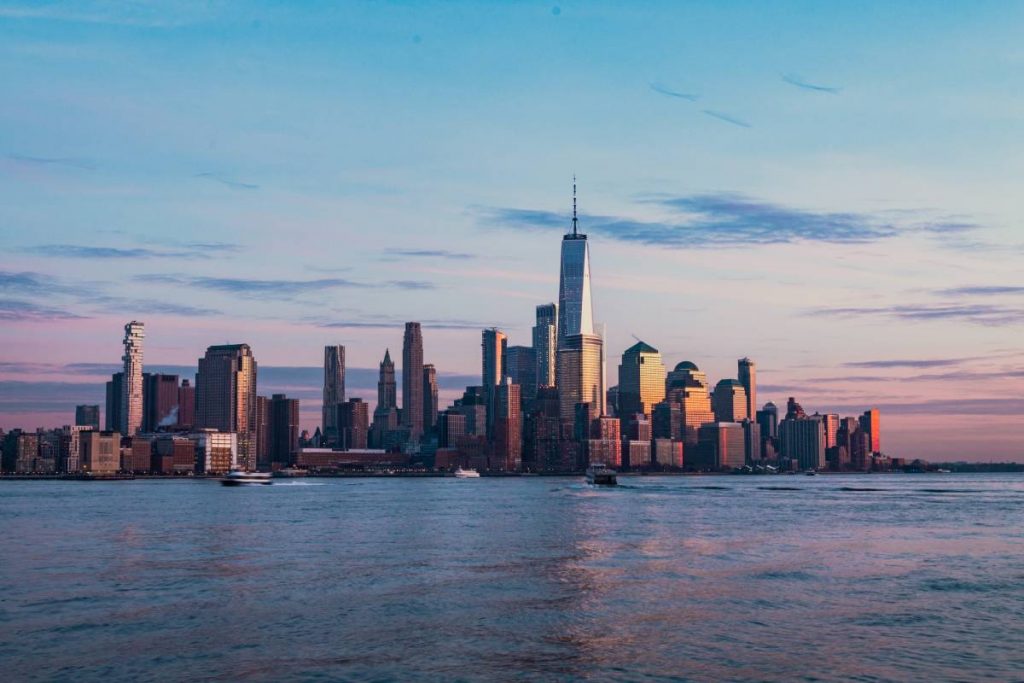 The most colorful, religiously diverse, commercially driven, notoriously congested, and, in the eyes of many people, the most attractive city in the United States is New York.
The city has historically been an important cultural and commercial center, and its contributions to the American consciousness have exceeded all others. Wall Street is a term for money, Broadway is recognized with theatre, Fifth Avenue is naturally linked with shopping, Madison Avenue refers to advertising, Greenwich Village denotes bohemian lifestyles, Seventh Avenue represents fashion, Tammany Hall symbolizes Democratic Party politics, and the list goes on.
There are many neighborhoods in this massive city, each unique flavor, and feeling. So how do you decide which one is best for you?
The first thing to consider is what you're looking for in a neighborhood. Do you want an urban environment where you're close to all the action and excitement? Or are you looking for a more suburban feel, with parks and less congestion?
Once you've narrowed down your priorities, these are some of the best neighborhoods in NYC to live in:
1. West Village, Manhattan
West Village, nestled between Lower Manhattan and Midtown, is chock-full of gorgeous and historic buildings and businesses. Located between Lower Manhattan and Midtown, West Village has enough restaurants, retail outlets, and bars to keep you occupied for days on end. If you're looking for an urban environment with plenty of character and history, West Village is the perfect place for you. There isn't a lot of apartment space, so the cost of living here is high.
The average monthly rent is $6,796, and the median sales price is $3.7 million.
2. Fieldston, Bronx
Fieldston is a little-known secret among New Yorkers. While the name of Riverdale's next-door neighbor, Riverdale, is more well-known, if you haven't lived in the borough, you probably know very little about them. Fieldston is a more exclusive neighborhood that forms part of Riverdale. A private historic district in New York City, Fieldston is known for its large, stately homes and lush gardens. The streets are quiet, and the area is well-protected from commercial development.
If you're looking for a suburban-like neighborhood with easy access to Manhattan, but without all the hustle and bustle, Fieldston might be the perfect place for you.
The neighborhood is known for large to mansion-level single-family homes predominantly built-in historic styles popular in the 1920s (when this planned neighborhood was first established) such as Tudor Revival, Mediterranean-Revival, Medieval and Gothic Revival, and Colonial Revival, just to name a few.
The atmosphere has been compared to a rustic New England village, which you won't find anywhere else in the city.
3. Park Slope, Brooklyn
Park Slope in Brooklyn is a stroller's and a brownstones fan's dream come true. It's a residential masterpiece that includes the legendary (or perhaps notorious?) Park Slope Food Coop, rows and rows of gorgeous brownstones, and beautiful locations like the Old Stone House of Brooklyn. It's close to Prospect Park, which is always busy with locals and visitors alike.
Take a stroll down Garfield Place, which is one of the most beautiful streets in the neighborhood. Though Park Slope isn't the cheapest area on our list, it does offer some peace from the sky-high rents found elsewhere.
The typical price-per-square-foot is $7,000, and the median monthly rent is $3,245. The general sales value is approximately $1.8 million.
4. Brooklyn Heights, Brooklyn
Brooklyn Heights is well-known for its title as NYC's first historic district and its motto of "America's original suburb." Brooklyn Height's reputation as a lovely slice of Brooklyn is well-known. Find your way off the charming commercial strip on Montague St. and the noisy Boerum Pl. You'll discover peaceful images of New York's other life: a sun-drenched Promenade, a playground tucked away in a park, and stately homes that wouldn't be out of place in Newport.
Brooklyn Heights, despite its proximity to Downtown Brooklyn and the Interstate 278, is a quiet and traditional neighborhood that seems to have been frozen in time; all this history and serenity comes at a cost, though. It's one of the most expensive places to live in Brooklyn.
The typical monthly rent is $6,348, and the typical sales price is $1.4 million.
5. SoHo, Manhattan
SOHO (South of Houston Street) is one of Manhattan's most fashionable districts, with trendy clothing shops and hip restaurants. It also has some beautiful pre-war buildings, spectacular lofts, and art galleries. Leave behind the tranquillity of the past neighborhoods, as SOHO is as bustling as they come. The area's plethora of retail and nightlife options make it a popular destination for New Yorkers and visitors.
The housing selections are rather costly. Luxury co-ops and pricey lofts are the most frequent choices. The comfort of living in Lower Manhattan, the elegance of cobblestone side streets and remarkable brick architecture, and the exciting atmosphere of a world-renowned creative destination are all things to consider while paying for it.
The monthly median rent is $9,388, and the average sales price is $3.8 million.
6. Forest Hills, Queens
Forest Hills is a secluded and tranquil neighborhood with beautiful views of Manhattan's skyline that transports you to another era. The picturesque Forest Hills Station and Forest Hills Stadium, an outdoor concert venue where the Beatles played over 50 years ago, add to the Victorian village atmosphere. The name "Forest" Hill is well deserved. Because of its gently rolling hills and large, open spaces, one would be forgiven for thinking they're in the suburbs.
Rent is also the lowest in our list, at $2,800 per month on average, suggesting how costly Brooklyn and Manhattan can be. Rent is more expensive than Brooklyn and Manhattan, although it is higher for Queens.
The average cost of a one-bedroom apartment in the city is $2,497 per month; the typical asking price for a home is $563,400.
7. Mott Haven, Bronx
Mott Haven distinguishes itself from the other neighborhoods on this list. It has a notorious reputation for being lonely and dangerous, but it is changing. E 136th between Willis and Brown is part of the Bertine Block (Historic District), boasting spectacular masonry and design. The area is also home to the Bronx Cultural Corridor, featuring museums, theaters, and art galleries.
It's encircled by water on all sides, with the Harlem River to the west and the Bronx Kill canal to the south. To the south, Manhattan is a short subway ride away. Many residential options are tenement flats, although there are low-rise and some unexpected Gothic and Queen Anne architecture alternatives. Rents are declining, but they are still increasing. Commuting from the area is quick, as the 6 takes 30 minutes to reach Midtown.
The typical monthly rent is $2,255, with the typical sales price at $752,000.
8. Silver Lake, Staten Island
Staten Island, which is only a short ferry trip from Manhattan, is a breath of fresh air from the hectic bustle of the other boroughs. Silver Lake, nestled in the island's center, is a lush green and vibrant neighborhood with a beautiful lake and gently meandering hills. It has peaceful, dead-end lanes that offer a sense of privacy, security, and living in the country.
Because the neighborhood is so quiet, there isn't much stock on the market, and when anything does come available, it sells fast.
The median monthly rent is $2,350, and the median sales price is $615,000.
9. Carnegie Hill, Manhattan
This area is recognized for its opulence. It adjoins Central Park and provides a traditional New York style with a contemporary twist. The magnificent Hunter College Elementary school (with a stunning castle-like façade), prominent museums like the Guggenheim, and gorgeous pre-war townhomes are among Carnegie Hill's attractions.
There are mansions, townhomes, and grand apartment buildings in the residential market, with a low turnover rate.
The wealthy institutions in the region, a plethora of local coffee shops and fine restaurants, and Central Park as your backyard keep people in the area and make it difficult to find a home within its limits.
The average rent is $5,636 per month, and the average sales price is $2.2 million.
Conclusion
The nine neighborhoods listed are some of the best places to live in NYC. They offer a variety of different living options, with something for everyone. These neighborhoods have everything from suburban-like living in Forest Hills to luxurious Carnegie Hill. So, if you're looking for a new place to call home, consider one of these nine amazing areas in the city that never sleeps.
FAQ
What makes these neighborhoods the best?
Each of these nine neighborhoods offers something different and unique that makes them stand out from the rest of the pack. Whether it's their proximity to Central Park, a prestigious school, or a trendy area with plenty of dining and entertainment options, these are some of the best neighborhoods in NYC.
What if I can't afford to live in one of these areas?
Don't worry – there are plenty of other great neighborhoods in NYC that offer more affordable housing options. Check out neighborhoods like Bushwick, East Harlem, or Brownsville for a more budget-friendly living experience.
Also Read: 5 Cheap Neighbourhood to live in NYC
Do these neighborhoods have good public transportation?
Yes – all these neighborhoods are serviced by the subway system, so getting around the city is a breeze. Plus, with so many attractions and activities in each neighborhood, you'll never run out of things to do.
Are there any other good neighborhoods I should consider?
Bushwick, East Harlem, and Brownsville are great neighborhoods that offer more affordable housing options than the nine listed above. If you're looking for a neighborhood with plenty of character, culture, and activities, then be sure to check out one of these three great areas.
How long does it take to get to the heart of Manhattan from these neighborhoods?
The average commute time to Manhattan from these neighborhoods is around 30 minutes, give or take a few depending on the traffic. So, no matter which neighborhood you choose, you'll be able to get to the heart of Manhattan in no time at all.
Which neighborhoods are the best for children?
If you're looking for a neighborhood with great schools and plenty of activities for children, then be sure to check out neighborhoods like Carnegie Hill, Tribeca, or the Upper West Side. These neighborhoods offer a wealth of opportunities for children of all ages.
Also Read: Best Places to Raise a Family in the US
How far do these neighborhoods distance from Central Park?
The distance from Central Park ranges from a few blocks to around 10 minutes walk, depending on the neighborhood. So, no matter which one you choose, you'll be able to enjoy all that this world-famous park has to offer.
What are public transportation options available in this article's nine NYC neighborhoods?
All the neighborhoods in this article are serviced by the subway system, so getting around the city is a breeze. Plus, with so many attractions and activities in each neighborhood, you'll never run out of things to do.
See Also: Top 5 Moving Companies in NYC
What is New York City best known for?
There are so many things that make NYC unique and amazing, but some of the most famous attractions are Times Square, the Statue of Liberty, and Central Park. These neighborhoods offer a little bit of everything, from lively nightlife to prestigious schools and luxurious living.
Is New York City safe?
New York City has a relatively low crime rate, making it one of the safest cities in America. You should feel mostly secure here since even though, after 9/11, most touristic sites have been extremely protected by the police presence, New York City is the safest place you can be. Near tourist attractions, you may even get frisked and searched.
Also Read: 9 Best Sarasota FL Neighborhoods to Live In
Enter your information
Almost done!
Enter your information to view your quote.
Your information is safe with us. By using this service, you agree to receive email communications solely regarding your relocation process