Moving To Tallahassee – A Relocation Guide for 2022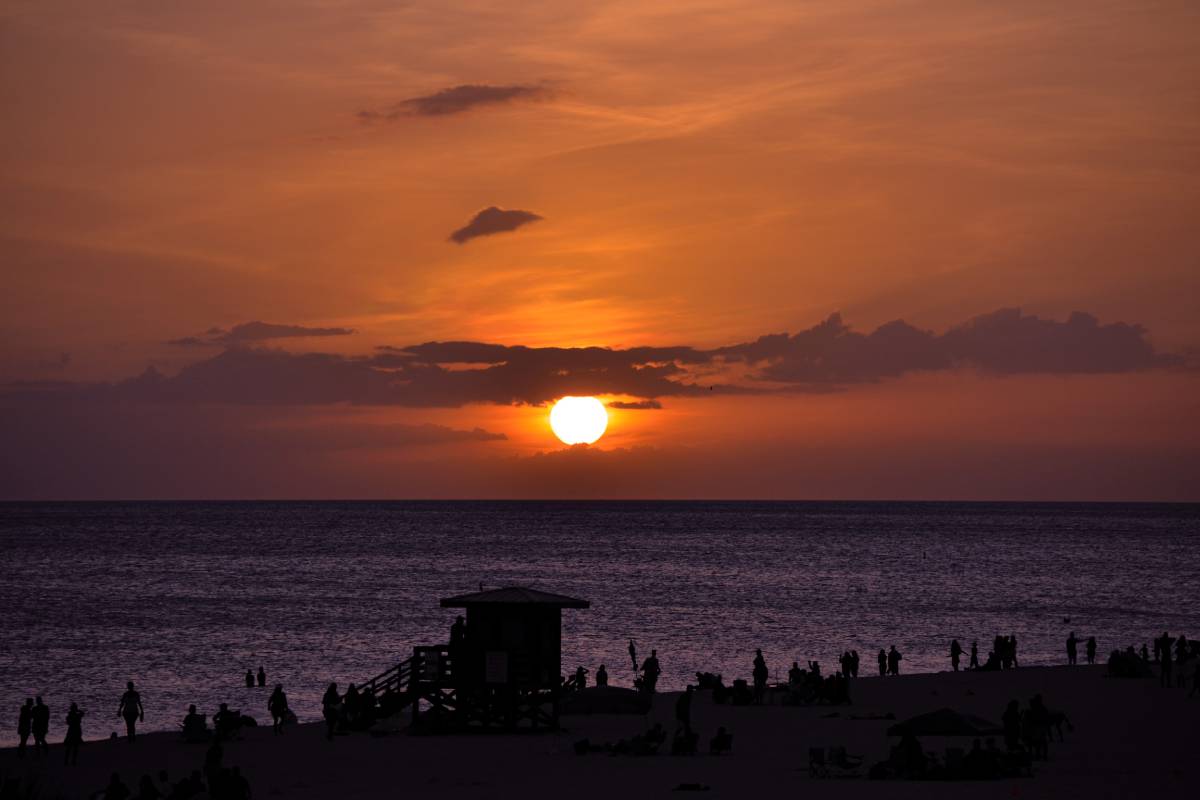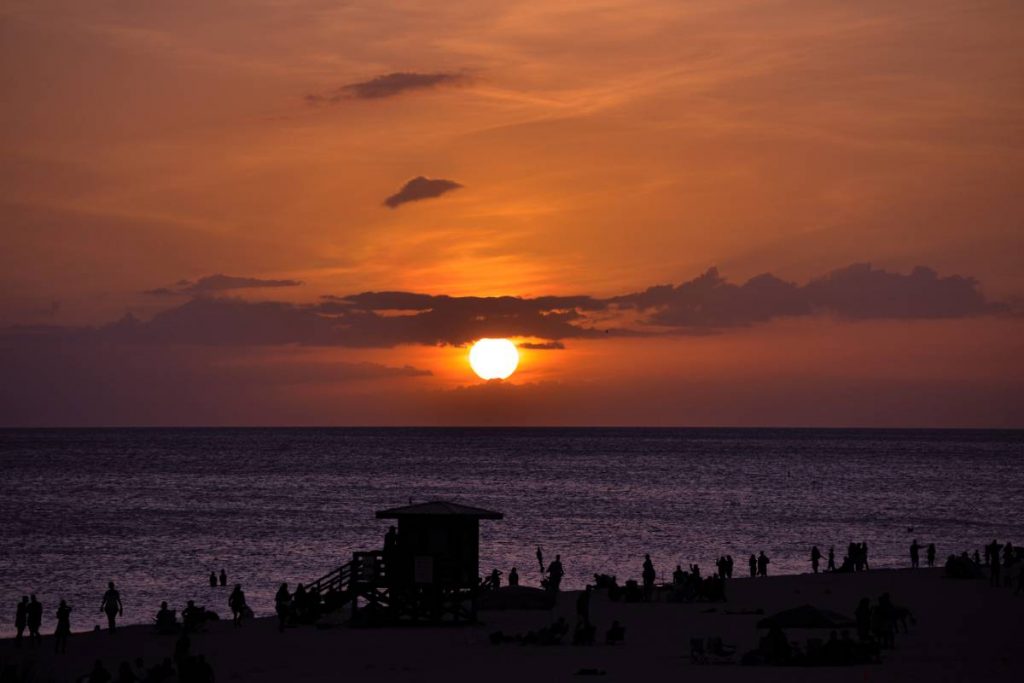 Located in the Florida Panhandle, Tallahassee is a city that was built on the previous Native American and Spanish settlements. Currently, it's the capital of the state of Florida and the seat of Leon County. It is also home to a booming job market and a reasonable cost of housing. The state capital of Florida is a city that attracts many people every year, and it's not just for the family-friendly activities or the arts and culture scene. It is one of the best places in Florida to settle down because of the many corporations as well as the top-notch educational institutions that call it home.
There is much more to this city than meets the eye. In this article, we have curated all the things you would love, hate, and would probably have to make peace with when moving to Tallahassee so that you can make an educated and clear judgment call.
Pros And Cons
Pros
Quality Higher Education
The city of Tallahassee is known as the capital of the Sunshine State. However, one other thing that Tallahassee is known for is its higher educational institutions. One of the most distinguished universities in this city is Florida State University or FSU.
Other than that, students moving to Tallahassee are looking for admission to Florida A&M University, Flagler College, and Tallahassee Community College.
Affordable Cost Of Living
Florida is known to be an expensive state. Almost all aspects that add to the cost of living are a little more expensive in Florida than in the rest of the country. However, things are a little different in Tallahassee. While the difference in the cost of living is apparent in all aspects, it is most pronounced when it comes to the cost of housing in this city.
Pleasant Climate
One of the reasons why the entire state of Florida is so famous as a vacation destination is the weather. You have plenty of sunshine all through the year and comforting ocean breezes too. Even from a city like Tallahassee, which is not right next to the beach, you can drive up to the sandy goodness in only a couple of hours.
Outdoor Activities
Tallahassee is a city that offers a myriad of outdoor activities to its residents. You can head over to St. Marks National Wildlife Refuge or the Lake Jackson Mounds Archeological State Park for your fair share of nature. Of course, you can always head over to the beaches. After all, there are more than a few located close to the city.
Cons
High Crime Rates
If there is something that you need to be extremely careful about when you move to Tallahassee is the crime rate. Both, the property and violent crime rates in Tallahassee are higher than the rates in the rest of the state of Florida.
Urban Spread
Once you move into Tallahassee and move around for a few days, you will realize just how spread out it is. The ample amount of space is helpful in its own way. There is less traffic, no place is ever crowded, and you can breathe easy. However, this availability of space often makes places seem farther. In fact, a lot of places in Tallahassee are far enough for you to use some sort of transportation. Of course, you have the option of hopping on a bicycle, but you might end up tired before you get to your destination.
Homogenous Job Market
There are two primary industries that drive the job market in Tallahassee: education and government. Other than those, you may find a few jobs in the service industry, but these are just the offices, not corporate headquarters.
Weather In Tallahassee
The city of Tallahassee has a humid subtropical climate, meaning that the summers are long and hot, while the winters are short and cold. The city of Tallahassee does receive varying amounts of rain pretty much throughout the year. The temperatures typically range between 41°F and 91°F.
Speaking of the summer season, it lasts for about four months between May and September. In these months, the daily high temperature reaches around 86°F. In the same months, the average temperatures range between 72°F and 91°F.
The winters in Tallahassee are very mild and breezy. It lasts for three months between December and February and the average low temperature is typically around a good 69°F. The average temperatures in the winter months range from 41°F to 64°F.
The otherwise humid and hot city of Tallahassee gets its fair share of rainfall for three months between June and September. However, rainfall in Tallahassee is frequent throughout the year. The highest amount of rainfall is seen in the month of July.
Cost Of Living In Tallahassee
Buying A House In Tallahassee
With 48 neighborhoods, the capital city of the Sunshine State offers housing to everyone's taste. However, most houses in this city are built above the ground, meaning they do not have basements. Even then, the market is quite competitive as the houses being sold are on the market for an average of 7 weeks. So, if you want to buy a house in Tallahassee, hunt as hard as you can and buy it as soon as possible. That is, after doing the due diligence, of course.
The table below shows the median home values of houses in Tallahassee compared to the US, with data from Zillow.
| | | |
| --- | --- | --- |
| | Tallahassee | United States |
| Median Home Value | $239,783 | $320,666 |
Renting A House In Tallahassee
A lot of people move to the city of Tallahassee for higher education and jobs. Being the quintessential college town, it is no surprise that about 60% of the population rents their house. Typically, the most preferred forms of accommodation in this city are apartments and single-family homes. To give you a clear idea of the rent you will have to pay in any kind of house, here is a small list of the same.
| | | |
| --- | --- | --- |
| Apartment Size | Tallahassee Average Monthly Rent | US Average Monthly Rent |
| Studio apartment | $811 | $845 |
| 1-Bedroom Home | $911 | $875 |
| 2-Bedroom Home | $1,086 | $1,001 |
| 3-Bedroom Home | $1,423 | $1,167 |
| 4-Bedroom Home | $1,545 | $1,454 |
Taxes In Tallahassee
Starting with the tax you will pay for your house, the state of Florida will charge you 0.98%, while Leon County, which is home to the city of Tallahassee, levies 0.83% as the property tax rate. Both of these numbers bring the effective property tax rate of Tallahassee to 1.81%.
For the year 2022, the minimum combined sales tax rate levied by the city of Tallahassee is 7.5%. This is a total of the Florida sales tax rate, which is 6%, and the Leon County sales tax rate of 1.5%.
Speaking of the income tax, the city of Tallahassee levies the same amount as the state of Florida, which is 0%.
Expenses In Tallahassee
One of the biggest recurring expenses that you will have to take care of when you move is the cost of living and other operational costs. In the city of Tallahassee, basic utilities like electricity, heating, water, and garbage disposal will cost you around $181 per month. If you add a decent internet pack to that sum of costs, you will end up spending around $70, which is a little more expensive than the average for the rest of the country.
Coming to the cost of food, you will end up spending about $60 every time you visit a mid-range restaurant. If you are the kind to cook for yourself, you might buy the fundamentals of a kitchen like a liter of milk for $0.80, a loaf of bread for $2.50, and a carton of eggs for $2.10. According to Payscale, all of these numbers put the cost of groceries and
food in Tallahassee about 10% above the national average.
Lastly, the healthcare costs in Tallahassee are 1% lower than the national average. According to Payscale, a typical visit to the doctor's office for a general check-up will cost you somewhere around $110, while the same for your pet will cost you about $52.
Also Read: Average Living Expenses for a Single Person
Crime Rate In Tallahassee
The total crime rate of any location is calculated by analyzing the number of property crimes and violent crimes committed per thousand residents. This number is then reflected on a scale that gives you a clear idea of the crime rate and the chances of becoming a victim. According to NeighborhoodScout, the total crime rate in the city of Tallahassee is 39.79.
Speaking of violent crimes, this city sees a crime rate of 7.82, which is almost double the national median of 4. These numbers bring the chances of becoming a victim of violent crimes in Tallahassee to 1 in 128.
Property crimes in Tallahassee follow a similar theme and are close to double the national median. The crime rate for property crimes in this city is 30.97, while the national median for the same is 19. These numbers bring the chances of becoming a victim of property crimes in Tallahassee to 1 in 32.
Economy And Employment Opportunities
Being the quintessential college town, the education sector is a huge driver of the economy of Tallahassee, along with healthcare. There are other industries in the city, but most of them operate around these two major players. Moreover, the fact that Florida does not levy a sales tax motivates a lot of people to start their own businesses. All of these industries and jobs bring in a healthy GDP. In fact, in 2020, the GDP of Tallahassee was about $18 million.
While the city of Tallahassee has a narrow job market in terms of diversity, it is pretty strong. On average, you can easily make about $63,545 per year. The top 25% of the employees in Tallahassee do make about $80,000, making living in Tallahassee very well cushioned fiscally. The strength of the economy and job market of this city is seen in the low unemployment rate. As of 2021, the city of Tallahassee had an unemployment rate of 4.7.
Education In Tallahassee
Tallahassee has a very strong educational front. This city is home to 24 public schools and 35 private schools, some of which are very well known for the quality of education and everything that surrounds it. However, the crème de la crème of education in Tallahassee are the colleges and universities. Many people move to this city for their higher education and end up settling down here itself.
We have curated a list of the best schools, colleges, and universities in Tallahassee to help you make a judgment for yourself.
Schools
Killearn Lakes Elementary School
Buck Lake Elementary School
Leon County Virtual School Franchise
William J. Montford III Middle School
Florida State University School
Lawton Chiles High School
Higher Educational Institutions
Florida State University
Florida A&M University
Lively Technical College
Aveda Institute Tallahassee
Traffic And Transportation In Tallahassee
There is only one mode of public transport in the city of Tallahassee. However, it is as extensive as a public transportation system can get and you can traverse through almost the entirety of the city. StarMetro, the government-run bus service for Tallahassee, serves the city every day except Thanksgiving and Christmas.
During the week, the buses serve 15 fixed routes, two 'flexi-routes' and one express route throughout the city. Saturdays see a similar schedule with only 12 of the 15 fixed routes that run on weekdays. Sundays follow a different route entirely which is not as extensive as the other schedules.
If you want to travel to a location that is out of bounds of the city, you might find yourself renting a car or hailing a cab to get to your destination. If you choose to drive, you might be in for a pleasant surprise since the traffic in Tallahassee does not get very bad. Even during the rush hours, the traffic is manageable, making that aspect of living here very convenient.
Best Places To Live In Tallahassee
Levy Park
Levy Park is one of the closest neighborhoods to Downtown Tallahassee, making it easy for its residents to travel for work or school. It is also home to a lot of community-oriented activities that are organized and enjoyed by all the residents. Although the crime rate in this neighborhood is a little higher than the other neighborhoods in this list, it is safe enough and the sense of community makes sure of it.
Population: 22,264
Median Home Value: $185,000
Monthly Median Rent: $1,000
Annual Median Household Income: $74,244
Southwood
If you are somebody who wants a beautiful house that is surrounded by greenery and a tight-knit community, Southwood is what you are looking for. Albeit a little more affluent, this neighborhood is known to be welcoming to all those who come. It boasts of a myriad of family-oriented amenities and amazing schools. In fact, Southwood is the direct neighbor to FSU, making it just that much better.
Population: 22,264
Median Home Value: $226,000
Monthly Median Rent: $1,475
Annual Median Household Income: $74,244
Betton Hills
Betton Hills is a beautiful neighborhood that is surrounded by oak and pine trees. It also has access to multiple trails, making it attractive to the ones who want to stay close to nature. Betton Hill also boasts of a very tight-knit community that takes pride in camaraderie. This neighborhood is home to some of the best schools in Leon County, making it a favorite amongst the younger families moving to Tallahassee.
Population: 22,561
Median Home Value: $218,000
Monthly Median Rent: $1,950
Annual Median Household Income: $65,949
Midtown
Located in the heart of North Tallahassee, Midtown is a neighborhood that boasts of a great social life. You will find lots of restaurants, nightlife, and shopping venues, all within walking distance of each other. Moreover, you have housing available for a relatively affordable price, regardless of whether you are renting or buying. All of these factors make this neighborhood ideal for young professionals as well as young families.
Population: 2,891
Median Home Value: $145,000
Monthly Median Rent: $1,321
Annual Median Household Income: $47,980
Also Read: Moving To Wisconsin
Summing Up
As mentioned many times through the article, Tallahassee is exactly what it claims to be–the quintessential college town. It has a bunch of activities for people of all ages, it has nightlife, it has a strong economy, and of course, it has some of the best educational institutions in America.
The best part of this city is that even though it is a behemoth of a college town, it has managed to stick to its small-town charm. Tallahassee is truly a city for the ones who live life large, but do so while they relax.
Also Read: 13 Largest Cities in Florida
FAQs On Moving To Tallahassee
What Is Tallahassee Known For?
Other than FSU and Florida weather, the city of Tallahassee is also known for its rolling red hills, and some beautiful parks and gardens.
Is Tallahassee Safe?
Yes. While the crime rates in this city are somewhat alarming, there are plenty of neighborhoods like Lake Jackson, Iamonia, and Centerville that are safe enough for you and your family to live without a lot of worries.
How Far Is Tallahassee From The Beach?
Tallahassee is only 22 miles away from the Gulf Of Mexico, which is home to 1,600 miles of coastline that houses some of the most beautiful beaches in the country.
How Cold Does Tallahassee Get In The Winter?
The city of Tallahassee is located in the northern end of Florida, meaning that even at the peak of it, the winter temperatures typically swing between the low 40s and mid-60s.
Also Read: Moving to Lincoln, Nebraska – A Relocation Guide for 2022
Enter your information
Almost done!
Enter your information to view your quote.
Your information is safe with us. By using this service, you agree to receive email communications solely regarding your relocation process