6 Best Moving Companies In Baltimore MD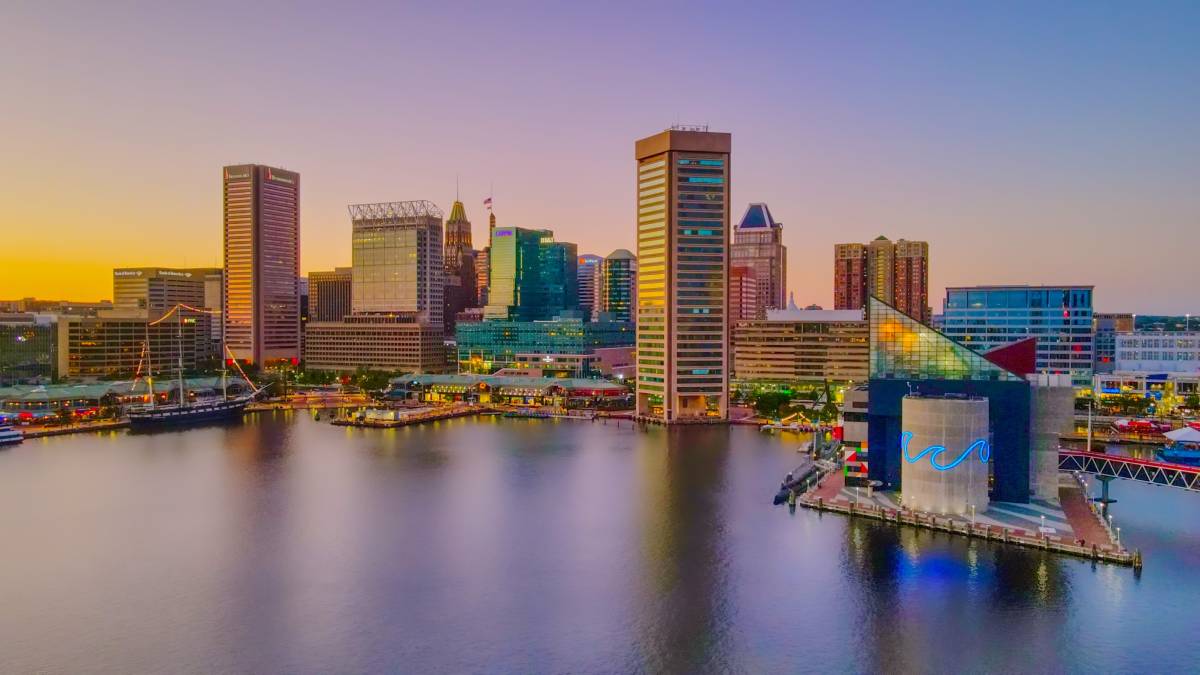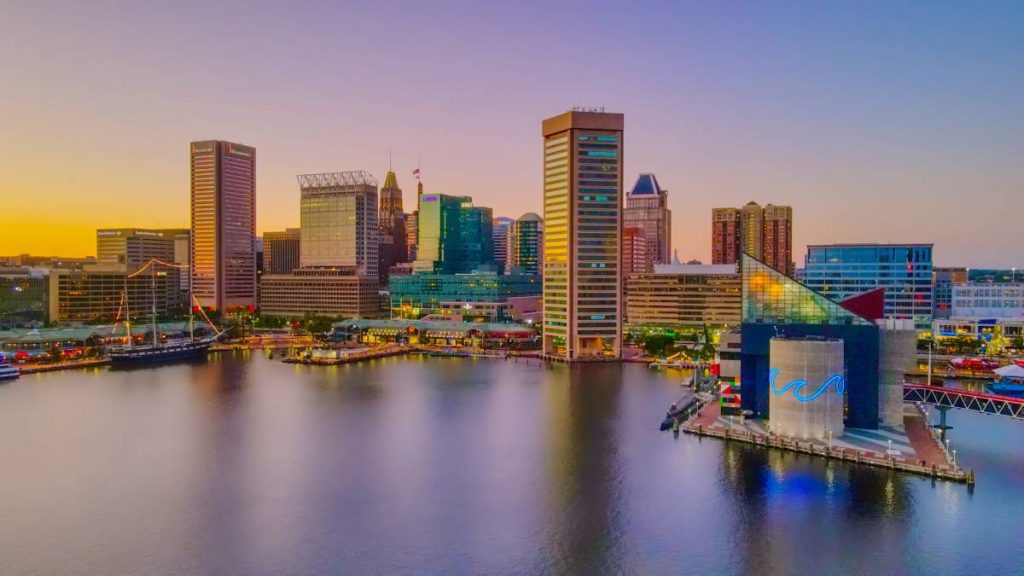 Famous for the Inner Harbor, beautiful waterfront sceneries, trendy and historic neighborhoods, and endless entertainment options; Baltimore is truly the 'Charm City' and has always charmed its way into the hearts of numerous visitors and newcomers! From some of the most delicious seafood cuisines to numerous well-renowned schools and universities to the booming job market, it comes as no surprise that people flock to this seaport city.
While the city has undoubtedly attracted an influx of people from diverse backgrounds, the mind-boggling traffic, rising crime rates, high tax rates, and the city's blue laws on alcohol have gotten residents moving and exploring new places. Whether you've been charmed by the 'Charm City' or whether you're looking to break out of it, you don't need to go through the moving process all by yourself. With the aid of professional movers, you can fast-track your move, and you'll want nothing less than the best to aid your move. We bring you the best moving companies in Baltimore to choose from for your upcoming move.
6 Best Moving Companies In Baltimore
Advance Relocation Systems
Charm City Movers
Bellhop Moving
Top-Notch Moving and Storage
Orly Moving Systems
Eastern Moving and Storage
Advance Relocation Systems
Imagine walking into a store and finding every single thing you'd ever wanted, all there, simply waiting to be picked out. Sounds exciting, right? While that's unfortunately not a reality just yet, there is one shop that provides every possible moving service you can think of; Advance Relocation Systems!
From residential and commercial moves to local moves and white-glove services, nothing is impossible for these moving experts! These professionals have had their feet in the moving waters for nearly 80 years, and have built their company into a one-stop shop for all moving services. Furthermore, their highly trained staff and professional movers have been in the industry long enough to know the answers to just about every moving question you'd have. With these experts handling your move, you can just sit back and relax because it would be the quickest and most stress-free move you might have ever experienced!
Services / Products Offered
Local Moving
Long Distance Moving
International Moving
Storage Services
Senior Living Moves
Specialized Transportation
Commercial Services
Pick-up and Delivery
White-Glove Services
Corporate Relocations
Pros
The company offers every kind of moving service under the sun.
The company has a vast experience of over 80 years and has a AAA rating from the Best Business Bureau (BBB).
Their professionals and movers are certified, and they are required to pass industry-standard tests and screening protocols from time to time.
Cons
They are not operational on Sundays.
Website: www.advancerelo.com/index.php
Contact Number: 410-574-8900
Address: 11500 Crossroads Cir, Baltimore, MD 21220
Rating: Google (4.8/5), Facebook (4.8/5), Yelp (4/5)
Charm City Movers
One of the major worries about hiring a moving company is hidden charges and last-minute surprises. These moving scams are pretty rampant and truly worrisome. Once all your belongings are packed and ready to be moved, an unwanted surprise of extra charges is dropped and your poor belongings are held hostage. To get back your belongings, fulfilling the demands of the movers seems like the only way out. But with Charm City Movers, you will never have to imagine such a scenario!
The company provides you with upfront and transparent estimates and guarantees no hidden charges. What's more, Charm City Movers also ensure that they have their own movers and professionals handling every part of your move, instead of involving subcontractors and third-party movers. Instead of charging on an hourly basis, they offer comprehensive, guaranteed quotes, so you don't get a bill that's more than you expected. They provide a variety of moving services and have a laser focus on customer satisfaction. This community-centered business personalizes its services so as to meet each of its client's unique needs.
Services / Products Offered
Residential Moving
Commercial Moving
Local Moving
Long Distance Moving
Packing Services
Moving Supplies
Emergency Moves
Pros
They have been in business for 20+ years and have garnered a loyal customer base.
They do not delegate to subcontractors or third-party movers.
The company has won several awards and accolades for its moving services.
Cons
The company is not operational on Mondays.
Website: www.charmcitymovers.com
Contact Number: 410-922-1804
Address: 3517 Langrehr Rd, Windsor Mill, MD 21244
Rating: Google (4.2/5), Facebook (5/5), Yelp (4.5/5)
Bellhop Moving
With almost every industry and field being flooded with technology and the digital space, it comes as no surprise that the moving and packing industries, too, have turned towards technology. With virtual site inspections and online estimations, companies are slowly integrating moving endeavors into the digital space. In fact, Bellhop Moving has taken it a step further! From online estimations to scheduling and planning your 'moving calendar', they have digitized their entire moving process. Even rescheduling your moving dates is a click away!
With their transparent straightforward prices and excellent customer satisfaction ratings, this company has gained a loyal customer base, and rightfully so! They take into consideration every aspect of their client's safety and ensure that each of their professionals is highly rated and well-trained. Apart from this, before your move, you'll receive an introduction and photos of each of your assigned movers so that you're greeted with familiar faces on your moving day. The professionals have a well-defined way of working, beginning with a brief walk-through about their plans and taking any special points to be noted before starting.
Services / Products Offered
Local Moving
Long Distance Moving
Hourly Labor
Apartment Moves
Last-Minute Moves
Commercial Moving
Storage Services
Pros
They offer upfront and transparent estimates with no hidden charges.
Their professional movers are super-friendly and are background checked before being dispatched.
The company is very flexible with rescheduling your moving plans or services.
Cons
They do not offer international moving services.
Website: www.getbellhops.com
Contact Number: 443-957-4287
Address: 8 Market Place Ste. 300 Baltimore, MD 21202
Rating: Google (4.7/5), Facebook (5/5), Yelp (4/5)
Top-Notch Moving and Storage
The trademark of quality movers shows through their work, and Top-Notch Moving most definitely delivers top-notch work! From flawlessly executed moving plans to quick and efficient responses to unexpected moving problems, these experts sure know their way around every moving scenario. Top-Notch Moving boasts a dedicated team and extremely friendly movers who are highly trained to handle your belongings with delicacy and care. They strive to make your moving experience a happy and pleasant time!
Based in Maryland, this licensed, bonded and fully insured company offers its services on the East Coast and throughout the continental U.S. and has garnered a fantastic reputation for its work. The company has provided various moving, packing, and storage services and knows its way around residential and commercial moves of all sizes, from the smallest apartments to the largest estates and mansions. Their climate-controlled storage facilities are flexible enough to accommodate everything from the contents of a studio apartment to a single-family home. Furthermore, instead of using wooden crates, the facilities are equipped with stationary lockers to ensure that your items are not carelessly moved around within the storage unit.
Services / Products Offered
Residential Moving
Commercial Moving
Long Distance Moving
Packing Services
Storage Services
Pros
They are a certified, licensed, and fully insured moving company.
They do not have extra delivery charges for their packing services.
They have their own climate-controlled storage facility.
Cons
They are not operational during the weekends.
Website: www.topnotchmoving.com
Contact Number: 410-444-4498
Address: 18716 Falls Rd, Hampstead, MD 21074
Rating: Google (4.8/5), Facebook (4.8/5), Yelp (4/5)
See Also: What Salary Do You Need to Live in Baltimore?
Orly Moving Systems
One thing that years of experience can guarantee is the efficiency and know-how of the field that are then reflected in the way of work. Orly Moving Systems has a vast range of experience to bank on! With nearly 30 years in this industry, the company has definitely gained a large pool of experience, knowledge, secret pro-tips, and knacks on delivering a flawless moving experience to their customers. And their customer reviews and ratings certainly agree!
Orly Moving Systems take care of all your moving needs and plan every move with elaborate detail and precision to offer their customers a hassle-free and quick move. They provide the latest-model apparatus and fully equipped trucks specifically designed for moving purposes. They cater to emergency situations and last-minute moves with no additional charges and are available 24/7. Their services include free delivery of packing materials, and all of their movers and professionals are highly trained to provide their customers with superior quality services. And finally, they offer some of the most competitive prices on the market for any type or size of move!
Services / Products Offered
Local Moving
Long Distance Moving
Packing Services
Packing Supplies
Storage Services
Pros
They provide free and accurate estimates.
They have been in the moving industry for 40 years and have a wide array of moving experiences.
They are open to last-minute and emergency moves, with no additional charges.
Cons
They are closed over the weekends.
Website: www.orlymoving.com
Contact Number: 800-646-2228
Address: 300 Reisterstown Rd Suite 204, Baltimore, MD 21208
Rating: Google (4.9/5), Facebook (4.7/5), Yelp (3.5/5)
Eastern Moving and Storage
Though this family-owned and operated company began in 1979, they have their roots in moving since the early 1900s. The company's moving history started off with just one truck running across towns, delivering people's items. Today, Eastern Moving and Storage provides extensive services throughout Baltimore and across Maryland. While the company specializes in local moves within Baltimore and Maryland, they also offer long distance moves, international moves, and storage services.
With over 40 years of experience, you can be assured that your belongings are well-taken care of with Eastern Moving and Storage! They have garnered a reputation for their honest and reliable moving services and their competitive and affordable prices. Their trained staff and movers are the highlights of the company. It's truly a joy having super-friendly movers who work down to the smallest detail. Many of their professionals have been in this industry for over 10 years and have picked up all the tricks in the moving field. So rest assured, your moving experience is not going to be anything less than efficient and exciting!
Services / Products Offered
Local Moving
Long Distance Moving
Packing and Unpacking
Junk Removal
Commercial Moving
Packing Services
Storage Services
Pros
They have over 40 years of experience in the moving industry.
They offer specialized crating services for antiques, fragile items, and exhibits.
The company is licensed, bonded, and fully insured.
Cons
They are closed on Sundays
Website: www.easternmoving.com
Contact Number: 410-391-7100
Address: 9716 Pulaski Hwy, Middle River, MD 21220
Rating: Google (4.4/5), Facebook (4.8/5), Yelp (4/5)
How Much Does It Cost to Hire Movers In Baltimore?
Moving can be a nerve-wracking yet exciting experience. While on the one hand, you're dreading the whole planning-packing-loading-moving-unpacking process, on the other hand, there's the excitement and vigor for a new turn in life and having a lot to look forward to. The best part is that the dreadful portion of the moving process can be turned around into a stress-free experience with the help of professional movers. With a trusted and efficient moving company by your side, the hard part will now become the easy bit.
On average, hiring movers in Baltimore will cost you around $350 to $850. While for a local move, which is a move typically within a 50-mile radius, the costs of movers are on hourly charges and can range from $65 to $250 per hour. However, for a long distance move, which is typically beyond 100 miles and may involve crossing state lines, the cost of hiring a moving company would range anywhere from $950 to $1,500. This cost is variable depending on the number of household goods, the distance being traveled, truck fees, bulky item charges, etc.
Conclusion
Now that you've acquainted yourself with moving to or from Baltimore, the best moving companies that you can consider, and the approximate costs of the various moves; all that's left for you to do is finalize your moving aid and get packing. A pro-tip while deciding on your movers: make sure that they are licensed and insured and read the contract papers clearly to ensure that you don't incur any sort of hidden charges at the end of your move.
FAQs On Best Moving Companies In Baltimore
How Much Do Movers Cost In Baltimore?
Hiring a moving company in Baltimore would cost you anywhere from $350 to $850. The movers in Baltimore charge on an hourly basis and these only include labor, packing and loading services, and unloading and organizing services. The cost can change depending on transportation fees, mileage, gas, etc.
How Much Does A Moving Company Cost In Maryland?
On average, if you wish to hire a mover in Maryland, it would cost you approximately between $300 to $1,500. Though movers in Maryland charge for their services on an hourly basis and these costs can range anywhere between $50 to $500 an hour depending on the distance of the move, bulk weight, and any additional services you avail.
See Also: Moving To Maryland – Relocation Guide for 2022
What Will Movers Not Pack?
Movers and packers pack almost all items except for a few hazardous items like fertilizer, paints, aerosols, pesticides, motor oil, batteries, and acids. Anything that is flammable and potentially explosive is not packed or moved by any moving company, as per their safety policies.
Enter your information
Almost done!
Enter your information to view your quote.
Your information is safe with us. By using this service, you agree to receive email communications solely regarding your relocation process