7 Best Moving Companies in Georgia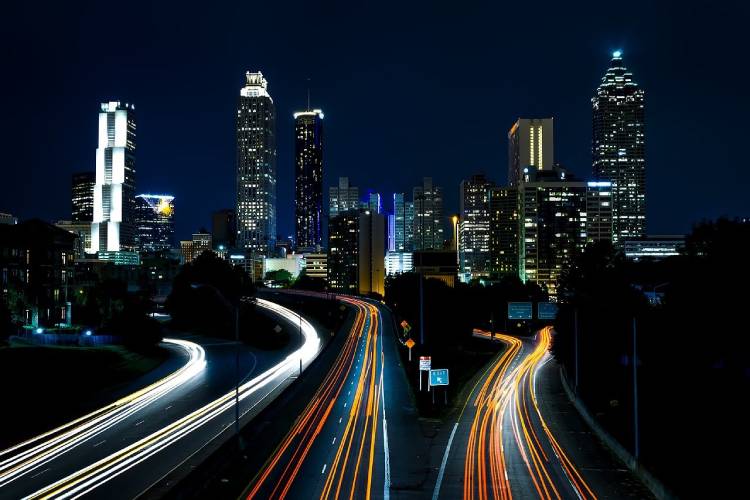 Georgia is without a doubt one of the many great coastal states to live in the U.S. Whether it's the moderate climate of the state, amazing restaurants, or historically rich cities, Georgia is a decent place to live. That being said, a few aspects of the state might not suit the kind of lifestyle you aspire towards having. This is probably when you would consider moving elsewhere within Georgia or out of the state.
At that point of moving homes, your knight in shining armor will be a moving company. By hiring one, you get all the extra help you need to lift the moving load off your shoulders. To make the process of finding one easy, here is a list of some of the best moving companies in Georgia.
7 Best Moving Companies In Georgia
Top Dawg Moving Atlanta
Zip Moving & Storage
24/7 Moving
Bulldog Movers
404 Movers
Charlie's Angels Movers
Falcon Moving Atlanta
Top Dawg Moving Atlanta
You won't have to worry about getting a backache or headache planning your move by yourself when you consider hiring Top Dawg Moving Atlanta. They are a fully licensed and insured company that you can consider for your next move. The company has also had an experience of over 12 years in the moving industry. That's enough valuable experience to understand all the ups and downs of the industry.
This company also has a great communication process in place so that none of their customers are kept hanging on concerns they have. When it comes to your belongings like furniture or other fragile items, their movers are highly trained and cautious enough to make sure they are free of any damage. All in all, this is a highly recommended company in Georgia so go ahead and get all your queries on cost, insurance, and move logistics sorted out by contacting them.
Website: www.topdawgmoving.com
Contact Number: 678-567-6683
Address: 905 Union Hill Rd Alpharetta, GA 30004.
Rating: Google (4.9/5)
Services / Products Offered
Residential moves
Packing and shrink wrapping
Furniture assembly and disassembly
Pros
Item disposal and removal services
Fridge moving
Affordable rates
Free online quotes
Cons
Some reviews mention that a few moves ended up taking longer than estimated.
Zip Moving & Storage
Zip Moving & Storage has gained an image of being one of the most reputable names in the moving industry. You can rely on their experienced personnel and modern technology to execute your move in a smart and efficient manner. Depend heavily on the company to pack specialty items and move your belongings to your new home safely. You can even ask them for a virtual survey for your convenience to get an idea of how much you will be spending on your move.
Website: www.zipmoving.us
Contact Number: 770-799-2596
Address: 1691 Enterprise Way suite E, Marietta, GA 30067
Rating: Google (4.8/5)
Services / Products Offered
Local moves
Long-distance moves
Senior moves
Student moves
Office moves
Storage facilities for your belongings
Pros
Disposal services
Zero-hidden fees
Rearranging furniture within the house
Free online estimates
Cons
Extra charges are applicable if movers don't find a parking space near your house so make sure you get clarity on this cost before confirming your move
24/7 Moving
If you are looking for a moving company in Atlanta, then 24/7 Moving is by far one of the best options that you can consider. With an experience of 15 years in the moving industry, the company has earned a reputation for its high-quality moving services. They are also a fully licensed and insured company certified by the Georgia Movers Association. This speaks volumes about their services.
True to their name, you can expect the company's staff to work round the clock to make your move a successful one. The company also boasts of having a team of punctual and polite movers to save you from all the moving-related stress. Overall, don't forget to take this company into consideration as you cast your net far and wide for the best-suited mover for you.
Website: www.247moving.net
Contact Number: 404-668-0677
Address: 1130 Donald Lee Hollowell Pkwy NW, Atlanta, GA 30318.
Rating: Google (4.9/5)
Services / Products Offered
Local moves
Residential moves
Storage solutions for your belongings
Pros
Artwork, furniture, and antique moving
Rental trucks
Free and accurate estimates online
Professional packing services
Cons
The company hasn't responded to all the negative feedback they receive on Google
Also Read: What Salary Do You Need To Live In Atlanta GA
Bulldog Movers
The personality of a bulldog is associated with having a dependable disposition. This is a quality that you will evidently find in Bulldog movers as well. You can rely heavily on them for end-to-end moving solutions. The best part about selecting Bulldog Movers is that they have a reputation for unparalleled customer service.
You would also be glad to know that they have been in the business since 1982. With years of being in the industry, you can expect a top-notch premium service from Bulldog Movers. The company also places value on having an experienced labor force to maintain a strong organizational culture. They are a great company but if you're still hesitant about their pricing structure, you can get a free moving quote from their website.
Website: www.bulldogmovers.com
Contact Number: 770-838-3921
Address: 4194 Northeast Expressway, Atlanta GA 30340.
Rating: Google (4.3/5)
Services / Products Offered
Residential moves
Long-distance moves
Commercial moves
International moves
Storage and delivery services
Pros
Up-front quotes without any hidden costs
Expertise in disassembly and reassembly of workstations
Antique, piano, furniture, and pool table moving services
Cons
A couple of reviews mention movers arriving at their homes late
404 Movers
Another renowned moving company that is also one of the best in the state of Georgia is 404 Movers. They boast of offering reasonable prices than most other moving companies. Yes, you read that right, 404 Movers offer quotes that are almost 50% lesser in comparison to other large franchise movers. You can also avail of their financial aid, this is provided you meet the requirements they have in place.
The company doesn't take pride in just being reasonable about its pricing. But they also place value on being incredibly transparent about helping you make an informed choice. This is why they provide free in-home estimates during which a thorough inspection is done to determine an accurate fair quote.
They place paramount importance on understanding all charges you could possibly incur and provide you with one fee that doesn't get altered later. The rigid process for giving estimates is a big plus point as it ensures that you won't be paying a lot more than you should with 404 Movers.
Website: www.404movers.com
Contact Number: 1-404-753-6683
Address: 2175 Metropolitan Parkway, Atlanta, GA 30315
Rating: Google (4.3/5)
Services / Products Offered
Residential moves
Long-distance moves
Commercial moves
Senior moves
Pros
24/7 availability
Labor-only moving services
Packing and unpacking services
Cons
Charlie's Angels Movers
Charlie's Angels Movers are going to turn out to be absolute angels in helping you reduce the anxiety of moving. They have a reputation for being one of the most friendliest and approachable moving companies in Georgia. The biggest perk of selecting them is that they are very personable to their customers. As their website suggests, their team does its best to make sure you have 'a heavenly experience' with your move. The company also has multiple awards accredited to its name which speaks volumes about its service. You will find a dozen reviews appreciating the lengths to which these angels go to make your move a success. They are also a very cheerful and courteous bunch. A simple glance at most reviews even showcases that they have a great number of repeat customers. All in all, the positive testimonials are reason enough to contact them for a moving estimate.
Website: www.charliesangelsmovers.com
Contact Number: 678-523-5353
Address: 4489 Acworth Industrial Drive NW, Acworth, GA 30101
Rating: Google (4.9/5)
Services / Products Offered
Local moves
Long-distance moves
International moves
Senior moves
Storage facilities
Pros
Furniture assembly
Piano moving
Pest control, pro-tech roofing, and carpet cleaning
Cons
Also Read: Georgia DMV Change Of Address
Falcon Moving Atlanta
Falcon Moving Atlanta is another one of the top-rated moving companies in Georgia. They have made quite a reputation for themselves with their exemplary customer service. The company is also operated by a native of the city of Atlanta that knows the community and region well enough which is reassuring for many customers.
Their transparent pricing structure available on their website definitely helps take the plunge and hire them. They also have acquired several awards for their services. Besides being up-front with quotes and having accreditation, it is also the fact they have a fantastic team. The positive attitude maintained by the crew is commendable so make sure you do check out these movers during your hunt for the best one.
Website: www.falconmoingatl.com
Contact Number: +1-678-276-6044
Address: 3014 Shallowford Rd, Atlanta, GA 30341, United States
Rating: Google (4.9/5)
Services / Products Offered
Home moves
Long-distance moves
Business moves
Pros
Piano moving
Professional packing supplies
Personalized moving estimates
Cons
A few negative reviews haven't received a response from the owners
How Much Does It Cost To Hire Movers In Georgia?
When moving homes, getting a ballpark estimate of how much you will pay movers is a priority for budgeting purposes. To give an extremely rough estimate, you should be prepared to shell out funds in the range of $300 to $1,400 for a local short-distance move. The higher estimate applies to moves that are more demanding and require more effort from your movers. For a long distance move, estimates can very well touch $3500 and above.
A few other things that you should be aware of is that at the time of comparing moving companies with each other, we highly recommend that you make it a point to get moving quotes from at least 3-4 companies. That will help you compare the costs and services of different companies and help you decide which one will work best for you. Before choosing a moving company, also make sure to check for their reviews and ratings on different platforms.
Conclusion
One of the best ways of making your move stress-free is by hiring professional movers. Sure, there are many moving companies in Georgia that you will find during your search. However, the above listed companies are some of the best moving companies in Georgia. So, if you're planning a move to, within or from Georgia, then be sure to consider these companies.
FAQs On Best Moving Companies In Georgia
How Much Do Movers Cost In GA?
The average cost for movers in Georgia will be around $70 to $100 on an hourly basis for 2 movers. Having said that, do note that prices will vary based on the kind of services you need, your exact location, and the season during which you're moving.
What Is The Most Cost-Efficient Way To Move?
A DIY move is one of the most cost-efficient ways to move but involves you independently managing most of the moving tasks by yourself. But it can be a strenuous process physically. A more feasible option to consider is opting for a hybrid move, where you get a few of the burdensome tasks done by professionals while you manage the rest.
How Much Does It Take To Move To Atlanta?
If you're planning to move to Atlanta, you'll need an average of $2,050 per month to be able to live comfortably in the city as a single adult. This will help you cover your basic living expenses like rent and food. Do keep in mind that this price can increase or decrease depending on your lifestyle choices and the neighborhood you choose to live in.
Enter your information
Almost done!
Enter your information to view your quote.
Your information is safe with us. By using this service, you agree to receive email communications solely regarding your relocation process