Moving to Baltimore – Relocation Guide for 2022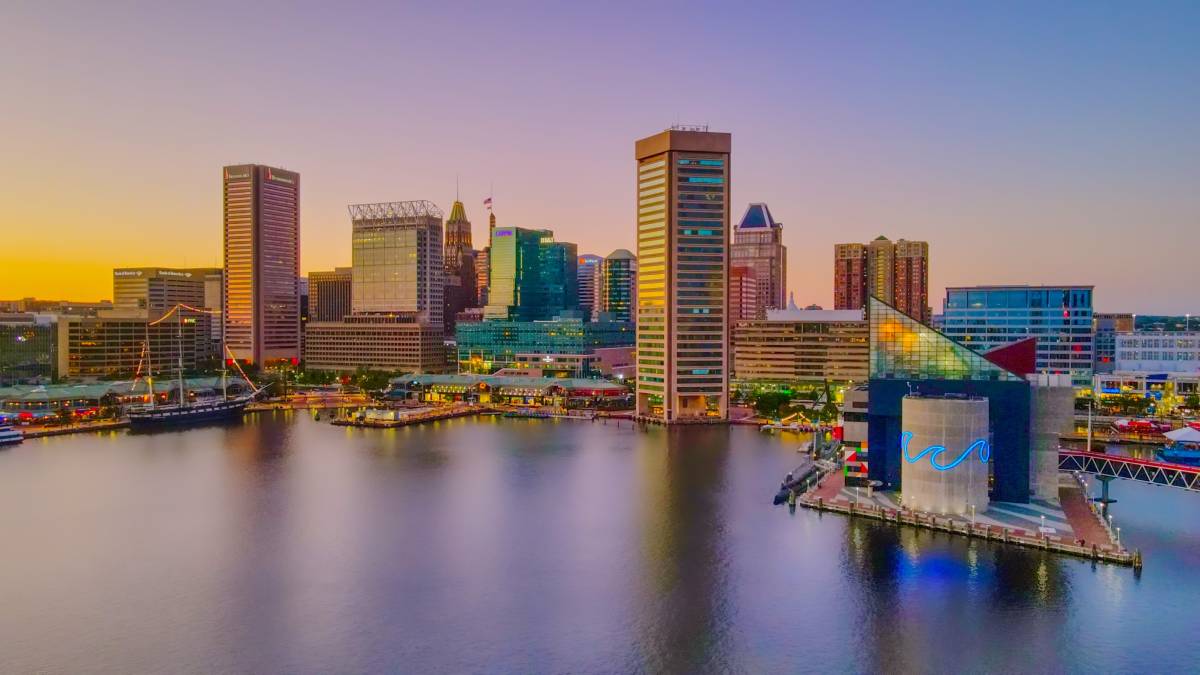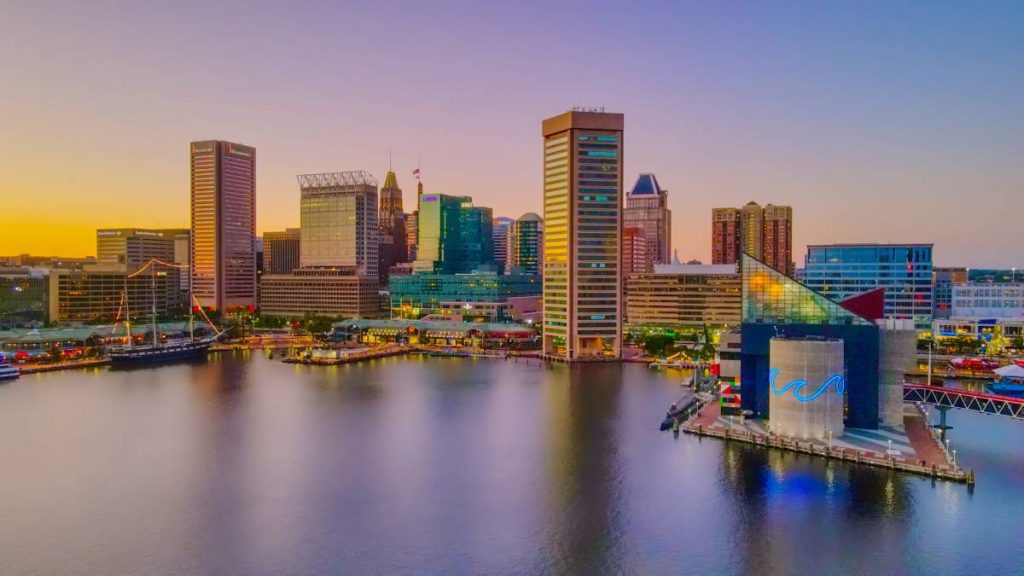 With a population of around 576,800, Baltimore is the most populated city in Maryland. It is also the largest independent city that exists in the US today. Out of all the big cities in the USA, Baltimore is one of the rare ones that takes pride in restoring and celebrating its culture and history. It is also commonly known as the "Charm City."
The city of Baltimore has done a marvelous job of preserving its architectural history and has listed more than 65,000 buildings under the national register of Historic Places. It is one of Baltimore's best qualities and uniqueness that attracts a lot of attention. But that's not all; there's a lot more the city has to offer you if you're considering calling it 'home', read on to know more from our guide on moving to Baltimore.
Pros And Cons Of Living In Baltimore
No matter the city or state, they all have some attributes that attract you towards them. It is these things that make you want to move to a new city, but there are also always some cons that you should know about to make an informed decision. We have listed down a few of these pros and cons of life in Baltimore for your reference.
Pros
Higher Education Opportunities
If you're a young student or you're moving with a family, education is something important for you to consider. Luckily, Baltimore has some of the top-rated schools and universities for anyone interested in secondary and higher education. Each of them provides exceptional opportunities for students from all over.
Excellent Job Opportunities
The job market in the city has grown really well in the past year, giving professionals the opportunity to excel in their careers. If you are on the lookout for better job opportunities, Baltimore can be ideal for you.
Paradise For Seafood Lovers
All the foodies will love savoring the many seafood options that Baltimore has to offer. It is a true paradise for seafood lovers, with the fresh Maryland Blue Crabs being the cherry atop the (crab) cakes.
Enjoy Plenty Of Sports
The sports scene in Baltimore has a ton of variety, from golf parks and racecourses to a skatepark and a boating lake. As a student, you can benefit from the sports programs that several colleges and universities provide in the city.
Affordable Housing Market
The housing market in the city is accommodating to all, and several properties are rent-friendly too. There are affordable houses and expensive historical mansions in the city that you get to choose from.
Cons
High Crime Rates
One thing to be cautious about when living in Baltimore is the high crime rates. Thankfully, these are concentrated to certain neighborhoods of the city. Some areas are more troublesome than others, which means that you need to do your research when picking out a neighborhood for you to live in.
Challenging Traffic In The City
The traffic in the city is worrisome as you may end up spending quite a while stuck in it. It can be a struggle and challenge to travel in and around the city. Accounting for this roadblock when taking into consideration your daily commute to work is a must.
High Tax Rates
The city of Baltimore is an independent city, which also makes it politically independent. This means that you pay a price for it in terms of high tax rates in the city. Baltimore's tax rates are some of the highest in the state, most notably the property tax. This can adversely impact your budgeting.
Harsh And Humid Summers
The summers in Baltimore can be extremely humid and hot. You need to fire up your air conditioning during the peak summer months, and constantly hydrate to cope with the humidity. 2020 saw a record-setting heatwave wash over the city, so brace yourself for a harsh summer.
Hurricanes And Tornadoes
Other than the harsh summers, you may also want to be on the lookout for tornadoes. While a few sweep through each year, they rarely cause large-scale destruction. Hurricanes are a rare phenomenon, while more common are thunderstorms. Nevertheless, disaster-preparedness kits are a must.
Weather In Baltimore
Since Baltimore is located not too far from the South or North and is closer to the East coast, it enjoys all its seasons in full glory. Baltimore experiences moderate temperatures all year long except for the summers. The summers in the city are very harsh with a hot and humid climate. The average temperature during the summers is usually anywhere between 70°F to 85°F. July and August are the hottest months of the year with the average temperatures reaching 88.1°F.
The winters in the city are windy and chilly. You get to experience snowfall during winters in Baltimore and the average snowfall in the city is 19 inches a year. December and January are the coldest months while January experiences the most snowfall. In January, the snowfall averages up to 7.0 inches with 27°F being the lowest temperature during the month.
May, June, and September are the most comfortable months in Baltimore with mild temperatures. According to Bestplaces, the city also has its fair share of sunshine with an average of 213 sunny days a year. However, Baltimore is also prone to experiencing some tornadoes, hurricanes, floods, and winter storms as well. While hurricanes are rare, they are still a possibility, so disaster preparedness and emergency kits are a must for residents.
See Also: Best Moving Companies In Baltimore MD
Cost Of Living In Baltimore
Baltimore is a city in Maryland with an affordable cost of living. Despite Maryland itself being an expensive state to live in, Baltimore is the opposite. According to Bestplaces, the cost of living index of Baltimore is 88.2 which is lower than the national average of 100. Let's take a further look at just what your expenses will look like when living in Baltimore.
Buying A House In Baltimore
The housing market in Baltimore is competitive, but the houses remain affordable. Most houses in the city are old-school vintage-style homes that have a backyard and are more appropriate for a family. If you want a more modern apartment-style home, the Downtown areas and upcoming neighborhoods can be more apt for you. According to Bestplaces, a majority of the population living in Baltimore are homeowners.
| | | |
| --- | --- | --- |
| | Baltimore | United States |
| Median Home Value | $190,980 | $320,662 |
As you can see in the table above, Zillow suggests that the typical home value of houses in Baltimore is lower than the national average. Buying a house in most neighborhoods is a doable task with a moderate-paying job. However, as mentioned, real estate is getting increasingly competitive. While the city remains cheaper than metros like NYC and Washington D.C., it may not be so for long.
Renting A House In Baltimore
Renting a house in Baltimore comes with a bit of a price tag but luckily, you can find apartments and houses for rent in all parts of the city. According to Bestplaces, 44.4% of the Baltimore population are renters. This includes the working and student population. Depending on your preferences, you may choose to rent an apartment with your friends or a house to move in with your family. Whatever your choice may be, Baltimore has its options open for you.
We have listed down a table that breaks down the average monthly rent you would be spending on different-sized homes as per Bestplaces.
| | | |
| --- | --- | --- |
| Apartment Size | Average Monthly Rent | US Average Monthly Rent |
| Studio Apartment | $910 | $950 |
| 1-Bedroom Home | $1,073 | $1,050 |
| 2-Bedroom Home | $1,340 | $1,278 |
| 3-Bedroom Home | $1,735 | $1,680 |
| 4-Bedroom Home | $2,005 | $1,950 |
As the table above suggests, the average rent in the city is a bit higher than the national average rates. This explains why a majority of the population prefers owning a house. Renting may get a bit too expensive over time, and you could very well be spending the same amount paying off your house mortgage.
Taxes In Baltimore
The tax rates also amount to a decent bit of money, adding to your overall cost of living in Baltimore. Since Baltimore is an independent city, the tax rates in the city are higher than anywhere else in Maryland and also a bit higher than the national average. The property tax rate in Baltimore is 1.518%, which is higher than the state and national average. The total listed tax rate for 2021 was $2.248 per $100 of assessed value.
The sales tax on the other hand is the same as the state tax of 6%. This tax rate is in equal power with the national average. The income tax in Baltimore is also the same as in Maryland as the city does not impose any extra taxes. The income tax rate in Baltimore is 3.20% which is a moderate rate.
Expenses In Baltimore
Your monthly bills and other basic expenses that you require around the house are a bit expensive in Baltimore. According to Payscale, your groceries and utilities will each cost around 7% higher than the national average.
Your bill for basic utilities (electricity, heating, cooling, water, garbage) will come to around $133.84 per month, but remember to also account for the internet bill ($70) and phone bill ($192.42). Shell out around $192.42 a month on your phone bill to keep making those calls, and since you need a car to properly get around, expect to pay around $2.70 for a gallon of gas.
You could pay around $3.55 for a loaf of bread in Baltimore, while a gallon of milk and a carton of eggs both cost around $2 each. Thankfully, healthcare in Baltimore is actually lower than the national average, by around 8% according to data from Payscale. You could pay around $101.44 for a visit to the GP while visiting the vet will be around $54.44.
Economy And Employment Opportunities In Baltimore
The economy of Baltimore city is growing and has shown consistent development in the past few decades. According to Statista.com, the GDP of Baltimore was over $188 billion in the year 2019. The private sector in the city, in particular, has shown some exponential growth and is a major contributor to the city's economy. Some other sectors that contribute to the city's economy are professional services, tech, education, science, finance, culture, tourism, and healthcare.
According to Payscale, a resident of Baltimore can earn an average of $70k in a year. When it comes to your employers, you have a range of names across industries. Some of the biggest employers in Baltimore are the University of Maryland, the Johns Hopkins Hospital and University, McCormick and Company, and Morgan Stanley. Given the job opportunities in the city, it shouldn't be too tough for you to grab a hold of a well-paying job in Baltimore.
Crime Rate In Baltimore
One of the things to be cautious about when moving to Baltimore is the high crime rate. As per statistics from Neighborhoodscout, the crime rates in Baltimore are so high that you have a one in 21 chance of being a victim of either a property or violent crime in the city. It is one of the cities in Maryland with the most crimes. Also, more than 97% of the neighborhoods in Maryland are safer than Baltimore.
The average violent crime index of Baltimore is 17.25 per thousand residents, which is 4 times higher than the national median. Similarly, the property crime median is also much higher. It amounts up to 32.05, which is much higher than the national index of 9 per 1,000 people. You have a one in 32 chance of being a victim of a property crime in Baltimore, while you have a one in 61 chance of being a victim of violent crime.
These high crime rates suggest that you need to be cautious of your surroundings, especially during the night. Having some company and staying away from deserted places is always advisable. Additionally, the crime itself isn't rampant, and there are several safe neighborhoods with relatively little to no crime (e.g. Rowland Park, Towson, Sulphur Spring Road, etc.)
Education In Baltimore
Having a look at the academic ratings of the city you are moving to comes in handy when you have your children moving with you. According to greatschools.org, Baltimore's schools rank above average and provide excellent quality education to students. There are more than 700 schools in Baltimore including both private and public ones.
Secondary school education in the city is also highly rated and students get the best opportunities to choose their preferred subjects and streamlines in the schools. There are ample community schools and colleges that also provide some courses for students interested in higher education. Some of the universities in the city also provide higher education to students in arts, science, business, finance, and other sectors.
Let us have a look at some of the top-rated schools and universities in Baltimore.
Schools
Hampstead Hill Academy School
Roland Park School
Empowerment Academy
Eastern Technical High School
Western School of Technology and Environmental Science
Baltimore School of The Arts
Universities And Colleges
Johns Hopkins University
Coppin State University
Loyola University Maryland
Goucher College
Notre Dame of Maryland University
Morgan State University
Traffic And Transportation In Baltimore
Despite having a decent public transportation system in Baltimore, the city is well known for its traffic congestion. According to a report by Marylandmatters, Baltimore has the 22nd worst traffic in all of the USA. You could very well be spending quite a lot of your time stuck in traffic.
Public transportation in Baltimore is spread across the city connecting it with all of its neighborhoods. The Maryland Transit Administration (MTA) is in charge of the public transportation systems in Baltimore and provides you with a cost-effective public transit system in the city. You can make use of the MTA Light RailLink, MTA Bus, Metro SubwayLink, or the Maryland Area Regional Commuter (MARC) Train to commute in the city. All these services have separate routes and directions that they lead towards.
The MTA buses cover more than 60 routes with a minimum fare of $2.30 for a one-way ticket. The MTA Metro SubwayLink and Light RailLink run through the downtown areas of Baltimore and cost $1.80 for a single ticket. The Light RailLink runs from the Baltimore/Washington International Airport (BMI) to Penn Station, while the SubwayLink runs from Owings Mill Station to Johns Hopkins Station. Speaking of the airport, the BMI Airport is the biggest airport in the Baltimore–Washington D.C. metropolitan area, located 9 miles south of the city.
The MARC trains help people get around the Baltimore-Washington metropolitan area by way of three lines, all of which start and end at Washington Union Station. The three lines are the Brunswick Line, the Penn Line, and the Camden Line. The Baltimore Water Taxi is a transportation system that covers routes to more than 30 neighborhoods and tourist attractions in the city. It is a popular option to get around and gives you a picturesque view of the city. The taxis run on all days of the week and cost $9 for a one-way ticket.
Baltimore also has Dockless Vehicles available throughout different areas of the city. You can rent these vehicles, from scooters and bikes to e-bikes, for a minimal fee and drop them off at your destination. It is a popular system among younger residents of the city and is widely used to travel smaller distances. Simply download one of the company apps (currently Lime, Link, or Spin) to rent out a Dockless Vehicle.
Walkscore.com gives Baltimore a city walk score of 72, which is higher than the national average. So, if you like getting on your two feet to get around, Baltimore makes it possible for you. The transit and bike scores are also better than the national averages. This tells us that having a car is not a necessity when living in the city. Besides, finding a parking space in most areas is a bigger issue. Instead, you can get around the city by using its public transportation system.
Places To Visit In Baltimore
Once you move to Baltimore, or even if you visit to get a feel of the place, it makes sense to visit some places and get acquainted with the city. We have listed down some of the most prominent places in Baltimore that you may want to visit.
See Also: What Salary Do You Need to Live in Baltimore?
Fort McHenry National Monument And Historic Shrine
Baltimore city has preserved its history in many ways. One of the places that you can visit to experience its rich culture and heritage is the Fort McHenry National Monument and Historic Shrine. It is one place that will give you the feel of what the culture and history of the city are like.
National Aquarium
If you want to visit a place that feels close to nature while also showing you its wonders, you may want to visit the National Aquarium in Baltimore. You can have a look at the wide range of coral reefs, plants, marine biodiversity, and aquatic life that exist in the ocean.
Fell's Point
If you want to know about a quiet place in the city that has great food, music, nightlife, and shopping experience, Fell's Point is the place you must visit. You can take a stroll through its streets while sipping on some coffee or hop into the many restaurants.
Best Places To Live In Baltimore
One of the biggest challenges of moving to a new city or a state is figuring out neighborhoods and areas to live in. You want it to be a nice neighborhood where people are warm and welcoming while also getting all the opportunities that you are looking for. Most importantly, you want to match with the vibe and fit in. To make things simple for you, we have listed down some of the best neighborhoods in Baltimore that you may want to have a look at.
Riverside
Riverside is one of the most well-known neighborhoods in Baltimore. It is one of the slightly more modern neighborhoods compared to the other neighborhoods in the city. It is also a new neighborhood with moderate-sized houses and small yards. There are plenty of places to visit or to eat in Riverside. It is perfect for people who like adventures but also want a low-key lifestyle. Working professionals and youngsters will take to Riverside fairly well.
Population: 10,100
Median Home Value: $850,800
Annual Median Household Income: $76,479
Monthly Median Rent: $1,500
Federal Hill
Federal Hill is a neighborhood located in the south of Baltimore and surrounded by water on three sides. It is one of those neighborhoods in the city where you get houses in all price ranges. From affordable homes to the most expensive bungalows, Federal Hill has it all for you. As a result, the community is economically diverse in this area. It also has ample recreational and job opportunities as well. The nightlife in this part of the city is buzzing and you will enjoy your weekends the most here. Working professionals and families who like being in a dynamic neighborhood will enjoy living in Federal Hill.
Population: 34,324
Median Home Value: $350,000
Annual Median Household Income: $85,250
Monthly Median Rent: $2,000
Canton
Canton is a neighborhood in Baltimore with the most affordable housing market. A majority of the population living in this side of the city are homeowners and enjoy a peaceful life away from the city. The community of people in Canton is welcoming and close-knit. This part of the neighborhood enjoys some music, art, and cultural festivals in the winters. Initially, the local community comprised largely European immigrants. Now, the area is a lot more diverse and enjoys celebrating its rich history and culture.
Population: 10,900
Median Home Value: $220,500
Annual Median Household Income: $73,850
Monthly Median Rent: $1,725
Locust Point
Locust Point is one of the oldest neighborhoods in the city of Baltimore. Even to this day, a few of the houses in this area are old-fashioned and rustic. You will also see modern houses with some old-fashioned elements along with them. This area is beautiful and green, with ample parks, ball courts, and even a fort. It is definitely one of the most interesting places to live in Baltimore. Though the rent can be high, the real estate in this area is moderately-priced and is perfect for people with families and children.
Population: 34,374
Median Home Value: $370,900
Annual Median Household Income: $85,250
Monthly Median Rent: $1,902
Summing Up
All of these things mentioned above make Baltimore stand out. It is definitely one of these unique places that you want to visit for a vacation, but as it turns out, it also makes for a really good place to reside in. Of course, you have to keep a few things in mind. The city is plagued with horrible traffic, and to an extent, the public transit system will soon need a revamp to keep up with the people. Another more serious issue is the crime rates that don't seem to be decreasing anytime soon. Both these factors make the task of picking out a good neighborhood that much more daunting – crime and commute are your key factors here.
On the brighter side, people who find their joy under the summer sun will have plenty of it in Baltimore. There are several well-ranked schools and universities, and a variety of neighborhoods across price ranges makes it convenient for a family to settle down in the city. Baltimore certainly has an eclectic vibe that only seems to be growing, and who knows, it could just be the perfect place to call home for you.
FAQs On Moving To Baltimore
Is Baltimore A Good City To Move To?
Baltimore is a gorgeous coastal city in Maryland that has ample job opportunities, a low cost of living, high quality of life, and some really unique and amazing places to visit. All of these things combined with the historical and cultural richness that the city brings, definitely make Baltimore a great city to live in.
What Should I Know Before Moving To Baltimore?
When moving to Baltimore you need to know the following
The transportation system in the city is affordable but is not well-maintained. Additionally, the traffic in the city is extremely tough to deal with.
The city has some of the top-rated schools and universities that provide quality education in business, engineering, science, arts, history, etc.
You will get to have some of the best seafood delicacies in the city. Fresh seafood is available in abundance.
There are great job opportunities in Baltimore.
Is It Safe To Move To Baltimore?
Baltimore is a city with the highest crime rates in Maryland. Both its property and violent crime rates are higher than the national average, making it one of the riskier cities to live in. But, if you look at the neighborhoods and understand the crime rates in the area, you can find plenty of places where the crime rates are low and living is safe.
Does It Snow In Baltimore?
Yes, it snows a lot in Baltimore and the winters are snowy and white in the city. The month of January experiences the most snowfall in the city. Occasionally, Baltimore is greeted with a snowstorm or two.
Enter your information
Almost done!
Enter your information to view your quote.
Your information is safe with us. By using this service, you agree to receive email communications solely regarding your relocation process