Cheapest Ways to Move Out of State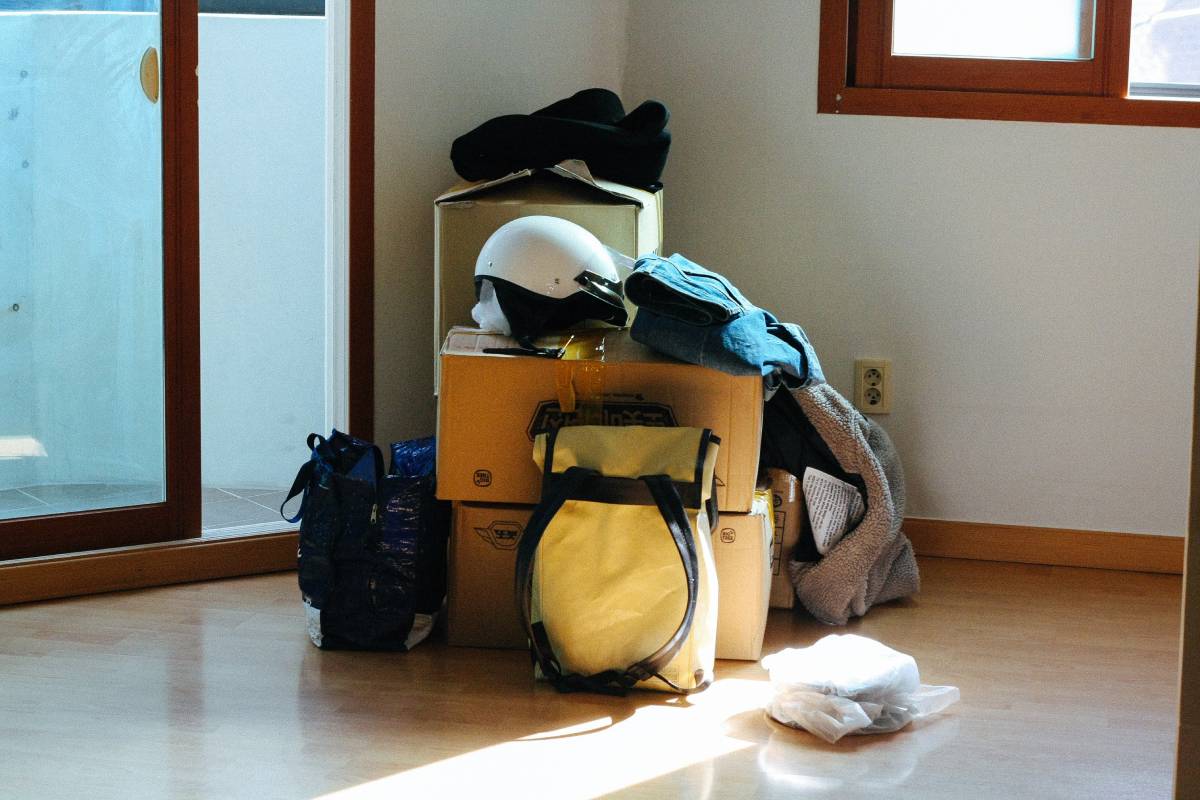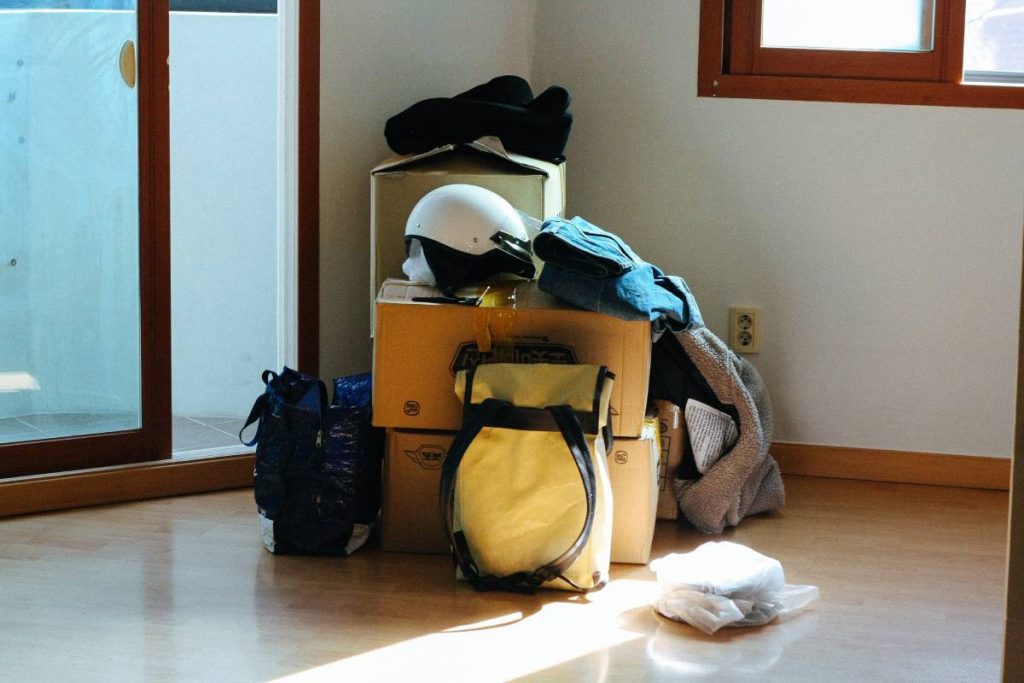 Shifting large boxes can be quite a demanding experience. It is beneficial to ascertain ways to transfer the boxes across the state in the most economical way. Hence It is advisable to calculate shipping costs that help you choose the most economical shipping method. There are many options available, which can make decision-making very confusing.
Saving money is high on the agenda while shifting, since moving from one state to another, an old to a new house will incur many expenditures. The typical cost of moving out of the state is $2,000 to 5,000, with a whole lot of planning, budgeting, effort, and hard work. We have jotted some suggestions which will help you shift from one state to another in the most cost-effective way:
Pay for your moving expenses in cash
The smartest way to move out of state is to pay in cash. This helps you to avoid paying interest. Besides, when you pay in actual cash, you can get very diligent with money. Plastic money may sometimes lead you to futile expenses as It is just a matter of swiping your card. A well-planned budget will guide how much cash you want to keep in hand.
Also Read: How to Find Good But Cheap Long Distance Moving Companies
Fewer things to move means less money spent
The average American family has much more stuff in their homes than required. Make sure you shed all the weight of unwanted items before shifting. Purge, donate, sell gifts to friends, and finally trash the unwanted stuff. Losing extra stuff doesn't mean giving away everything. You should keep things close to your heart and bring you joy, no matter how big or small they may be.
Pack with Free Supplies
Moving is a process that you start preparing for a couple of months in advance. Look for free packing supplies, especially boxes. They make the most expensive part of the supplies. You can source them at grocery stores, malls, or wholesale markets. Lots of boxes, bubble wraps, lining sheets are sent away for recycling at night. This is your opportunity to grab them. Look into your household turn them into packing material. Use towels, pillows, bedsheets, blankets, woolens, linens for lining your boxes or wrapping around precarious or dainty items. Humble newspapers are the handiest during shifting times. They can be used for any and every purpose.
Also Read: Where to Get Free Moving Boxes
Negotiate for a Relocation Package
A good negotiation package can be a game-changer. Many companies offer this to their employees when shifting from one office branch to another. A relocation package is also provided when you are head-hunted, and the company is keen to take you on board. If your company hasn't offered you one, do ask for it. It could still be an excellent deal, even with a part payment from you. Your relocation package might cover the following:
Trips to and fro between your current and the new location for house hunting
Some cost incurred between selling and buying homes
Shipping charges for your household belongings and automobiles
Travel expenses for you and your family for the final move
Temporary housing, in case your new house is not finalized or ready
Also Read: How to Negotiate with a Moving Company
Seek help from family and friends
When surrounded by family and friends, recollecting days spent in the house while packing can be a stress buster, invite friends and family to help you pack for a day over. Remember to treat them with munchies and food throughout the day. Make a mental note of people who helped you so you can be there for them during their time of need.
Move During Winter or Weekdays
Catch the cheapest time and day for shifting. Kids attending school and the middle of a working week might be a little difficult for you to prepare for moving. The weather outdoors will be unforgiving too. Shifting on weekdays during winters will help you avail of rock bottom prices. The bright side to this plan is that you will save a stash of dollars from your moving expenses.
Also Read: Moving in the Winter – Useful Tips and Advice
Use Public Transportation
If you are a minimalist, this option only applies to you, moving out of your studio apartment. If you are moving with a few small boxes and a couple of suitcases, the best option is to catch a train or a bus. This will cost you just a few hundred bucks. Check on both dimensions and weight. Different bus services allow a different capacity of weight. Before finalizing this idea, make sure your boxes fit in the bus or train.
See Also: Can I Move My Leased Car Out of State?
Book the moving Cargo Trailer
You can book a section of the moving cargo trailer. It is a great way to save money. Use high-quality professional services to transfer your household stuff. You need to be prepared beforehand with your stuff to save loading time. This time-bound option will keep your moving process steadfast.
Moving truck rental
If you are a hustler, you can choose to pack and load. You can pack all your belongings, from big to small, and load them on the truck. This helps, especially if you have a large household to carry. You can also tow your car along with the vehicle to save gas on the extra vehicle. It sounds much easier said than done, though. Maneuvering a big truck can be complicated and risky, especially while taking the steep turns, reversing in the parking lots, etc. However, if you are ready to take on this adventure, dive in!
Also Read: How Much Does it Cost to Hire a Moving Truck?
Rent a Moving Container
Book a trailer. There are many popular moving container services like PODS, U-Pack, or U-Box. It is a suitable option for moving a big house with large pieces of furniture. It can probably lug your car along too. Cargo rentals are based on more extended time frames, primarily weekly or monthly. The company parks the trailer outside your home. Once you're packed, they move the trailer and park it at your destination for you to unpack. This takes away the big issue of time and helps you pack and move at your own pace.
Avoid paying fines on the road
When moving interstate, it is extremely important to check on the documents that the mover is required to possess. Insurance is one of them. Study the list of permits and legal documents necessary for your move and make sure they are well in place on your side. All these documents will protect you in case of some damage. Also, go through the documents thoroughly, and check if you are charged for unnecessary paperwork and permits. Avoid paying for specific coverage like auto insurance if you already have it.
See Also: The Cheapest Way to Move Locally
How are the shipping costs calculated?
The basic formula for the shipping charges is to multiply the volumetric weight with the distance to be traveled. The volumetric means the space occupied by your box in the van or Aircraft. The easiest way to determine the volumetric weight of your box is length X Breadth X height of the box. Many courier websites will show you shipping quotes. Another factor many shipping agents declare beforehand is the client will be charged on whichever weight is the higher, volumetric, or actual weight. If you plan to shift using large boxes, you must understand and follow certain norms of the packaging industry. This will also help you to pack and, more so, load and unload smoothly.
Also Read: How To Calculate Moving Cost
How to ship in large boxes?
Box size
There are generalized dimensions of different sizes of boxes, typically used for packing. Carriers define a "large box" differently. A large box is almost the size of a large suitcase. The most commonly used large box size is 18″ x 18″ x 24″, but larger sizes are also available. You should choose the size of the box according to the items you need to pack. Your box should be mildly larger than what you've put in to avoid tearing or breakage. Avoid using very large, which are difficult to handle. They can be filled up and take more pace adding up your shipping cost.
Precise measurements
Make it a habit to measure your boxes before loading them for shipping, especially if you use large ones. This will cease the unrequired complication of oversized packaging charges.
How to measure a large box:
Measure the longest side—this is the length.
Measure the broadest side—this is the breadth.
Measure the tallest side – this is the height
Weight of the Box
Always keep an eye on the weight of the large boxes. Their weight should not exceed more than 50 lbs. It is important to keep their weight in check, as heavier boxes cannot be loaded and unloaded easily. They might require the help of a forklift which is not ideal when your objective is to save cost.
Dimensional weight
All freight transport companies use this pricing technique. The estimated weight calculated according to the box's length, breadth, and height should match the actual weight. This means you are charged for the place the box takes to occupy the cargo truck. You should also keep in mind that you will be charged for actual weight if your actual weight increases than the dimensional weight.
Proper packing style
It is important to remember that the boxes have a long distance to travel. Snugly fitted and well-lined stuff is unlikely to move. Big boxes are great to fill in with the least damageable items, like clothes, drapes, rugs, etc. Heavy and precarious items will stay well in thickly lines small boxes.
Packing large boxes to the brim will make the box very heavy and result in burst or tear. Calculate your permutations and combinations, plan them well and execute with due diligence.
See Also: Reasons to Move to Another City or State
Frequently Asked Questions
What's the difference between UPS and USPS?
UPS: The term stands for United Parcel Service. It is a logistics company that provides global parcel services. They also offer solutions for very heavy freight products.
USPS: The term stands for United States Postal Services. This government organization provides postal services in the United States of America. They operate for both domestic and international delivery services.
Which service is cheaper, UPS or USPS?
For shipping large parcels, it is advisable to use UPS. USPS will work out cheaper than the UPS if you send small parcels under 66 lbs. However, the transit time will be longer.
If my big box is carrying some lightweight stuff, how will I be charged?
The basic formula for shipping charges is to multiply the volumetric weight with the distance to be traveled. Volumetric weight means the space occupied by your box in the van or Aircraft. The easiest way to determine the volumetric weight of your box is length X Breadth X height of the box. If your parcel is large but carries less weight, you will be charged for the volume your parcel occupies in the freight van or airplane.
For an interstate move, which legal documents are necessarily required?
Identifying the right moving company can be difficult. In 2020, the Better Business Bureau (BBB) received more than over 13,000 complaints about movers in the United States. Check all important information of movers on the Better Business Bureau website, visit www.fmcsa.dot.gov/ to verify the Company's DOT (Department of Transport) number.
A reputable company should comply with the Department of Transportation (DOT) and Federal Motor Carrier Safety Administration (FMCSA) standards. IF a company doesn't have a DOT number, it means it has not yet proved its performance to the SAA operation. The moves are performed on big trucks with trained drivers that operate Over The Road (OTR). Visit www.fmcsa.dot.gov/ to verify the Company's DOT number.
Conclusion – Make a smart move Moving a long distance is an arduous and tedious process. From the very onset, take a little extra time, research well, check references and choose the right movers. Before signing the agreement, ensure all the loopholes are tied and covered in a water-tight agreement. Hiring an irresponsible hiring company for a long-distance move can be extremely worrying. You do not want to unload a truck with damaged items to your new house. If you plan to carry the herculean task of moving houses by yourself as a DIY, make sure you are well stocked, not just with endless supplies but a lot of help from friends and family.
Also Read: 10 Best States to Live in the USA
Enter your information
Almost done!
Enter your information to view your quote.
Your information is safe with us. By using this service, you agree to receive email communications solely regarding your relocation process