How to Transport a Mattress in a Car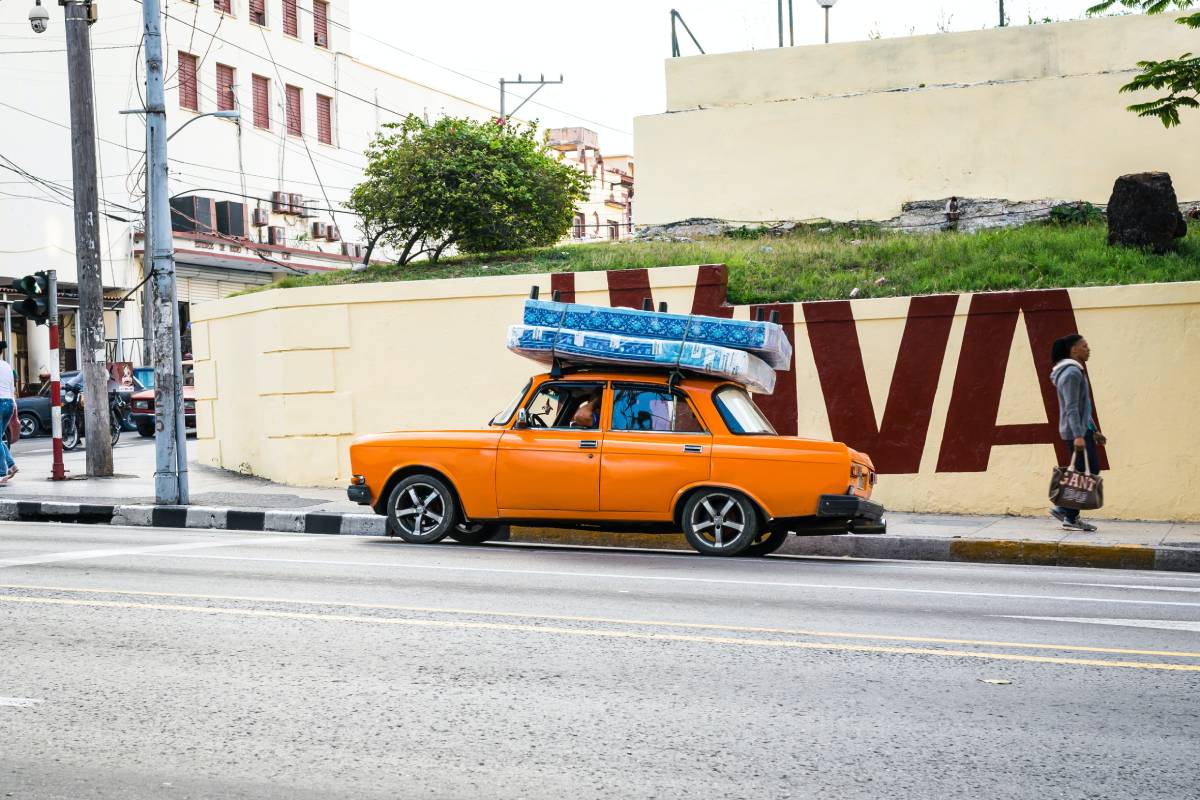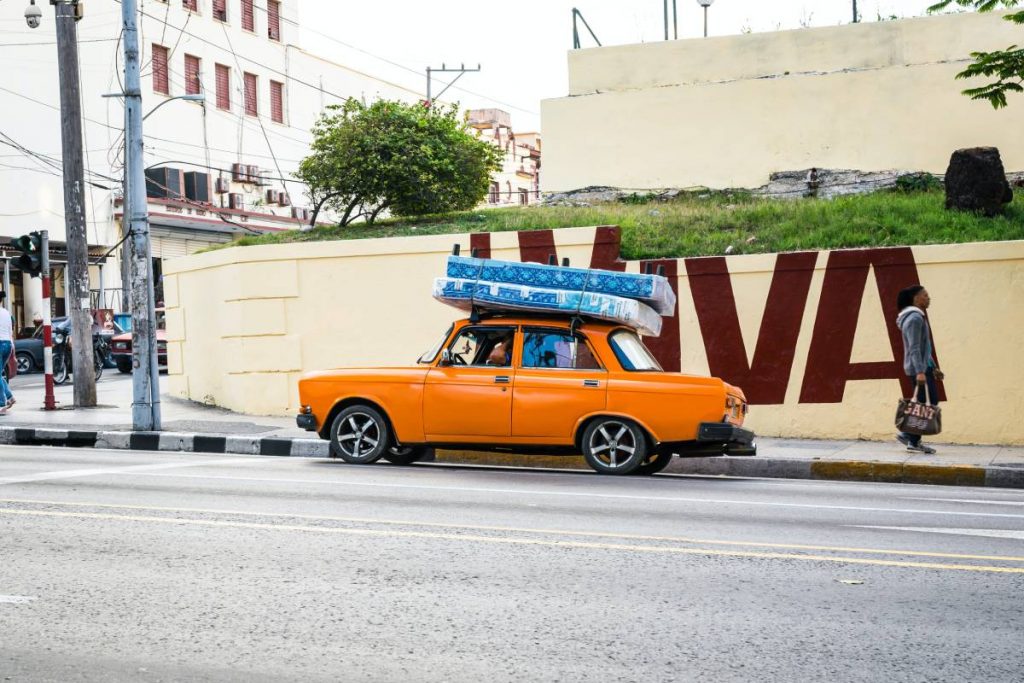 Many of us will agree that sleeping on our own mattress is the priceless thing in the world. The comfort we feel while sleeping on it is on another level. Our regular mattress helps us wake up well-rested and refreshed in the morning hours.
So, if you are planning to move out, you would want to take your comfy mattress with you rather than taking the risk of buying a new but uncomfortable one. Well, that's because good sleep will be the first thing you would be looking for after a hectic moving day.
There are a lot of wrong and proper methods for transporting a mattress in the car. If done correctly, it's a relatively efficient method of transporting your mattress from your home to your new place. But if you get it wrong, it could end up damaging your mattress or your car, or maybe both.
If your moving day is just around the corner, and you still haven't figured out how to move the mattress on your own to your new place, we are here to help you. In this article, we will be discussing how you can transport mattresses on your own. Before starting the article, here is a short disclaimer: the soft and comfy mattress you thought will be easy to carry is the most challenging thing you will be moving on your own!
Should You Move Your Mattress at all?
As we said earlier, your mattress will be the most challenging thing you will be transporting if you do it independently. So, make sure your mattress is in good condition to carry.
Mattresses, according to unwritten rules, should be inspected every 5-7 years for visible defects and deterioration in quality. What is the age of your mattress? If it's over ten years old or you have no idea, it might be time to get rid of the old mattress and buy a new one after you move into your new home.
Well, that's because if you buy a new mattress, it will save a lot of energy and time while moving. Examine your bed mattress closely. Are there any soiled, worn, torn, or caved-in areas in the mattress? Also, if you've been experiencing unexplained backaches recently, we would say that the time has come to get rid of your old mattress.
Read Also: How to Move a Mattress | How to Pack Bedding and Linens for Moving
Make Sure Your Vehicle Will Work
If your mattress is in better condition, you should think about the next step, which is how you can move your mattress in a car. Of course, buying a new mattress after relocating will save a lot of time and effort. But the thing is, the mattress is an expensive item. If you are already saving some bucks by moving on your own you would surely want to save more by not buying a brand-new mattress.
Now that you have decided to carry the mattress make sure your car can carry it. A double-size mattress tied to a small car is a perfect recipe for the accident. If your car is small and you have to carry your mattress, then you will likely have to make a special trip just for the mattress. Also, make sure that you carry only a mattress without other kinds of stuff in your car while relocating.
A large or mid-size SUV should be adequate for moving with your large mattress on the roof of the car. A small mattress can be transported in a sedan or a coup. Do not attempt to transport a mattress in an insufficiently sized vehicle for the task. If your car is too small and your mattress is too large, consider borrowing one from a friend or family member or renting a van.
Gather your Supplies
You may not need many supplies for moving a mattress, but there are a few important ones you should consider while moving it in a car.
First and foremost, make arrangements for a mattress bag. When packing a mattress for a move, having a good and tough mattress bag will make a lot of difference. During transit, the plastic mattress cover will protect your valuable bed mattress from water, moisture, dust, dirt, and any other type of physical damage.
You can get the mattress cover anywhere from the nearby furniture shop or a home depot store for approx $10. If you have the time to move, you can also order a long-lasting mattress cover online. Or you can also lend it to your friend or family member if they have it.
Are you going to put the mattress on the car roof? Then you will also need strong nylon or polyester-based rope. Get it enough to tie around the mattress twice, once lengthwise and once around the middle, and as well as a few extra meters for tying. It is recommended to buy more rope than you think you will need and tell a store associate what you are buying the rope for so that they can direct you to the best option.
Prepare Your Mattress for Travel
Prepare your mattress for transporting by securing it inside a mattress cover. Make sure all the ends of the mattress are covered perfectly. While securing the mattress with its cover, make sure the cover is attached tightly with no air gaps in between. Any air bubbles in the plastic may be punctured during transportation, causing severe damage to your mattress.
Hiring a professional mover should be preferred, as lifting a heavy mattress is not a one-person job. But, if you have decided not to hire professional movers, you will have to rely on your friends for help on the day of the move. Make sure you have at least one other handyman, preferably two.
Examine your evacuation route from the bedroom where you have just packed the mattress to the outside of the moving vehicle. Check that the path is completely clear of unnecessary stuff and obstacles and if there are no dusty or watery areas on the ground.
Now that you have cleared the path make sure you lift the heavy mattress properly. Because if you did not lift it properly, it might cause a severe back injury. Ensure that you and your friend lift the heavy mattress simultaneously. Also, make sure that the weight is evenly distributed and that the load remains balanced at all times.
Transporting Mattress in the Car
If you have a large vehicle like SUV, carrying a mattress inside the car is always preferred. Yes, even in a big car, it would be challenging to fit the mattress properly. So, please remove the back seats of your car to make the mattress fit.
This way is recommended because you have to keep your mattress flat and not folded. This will help preserve the shape of the mattress and the inner springs, ensuring that it is fully intact when you reassemble it.
Removing the back seats and keeping the mattress flat will not interfere with your or the driver's vision while driving. You can put a few boxes on the top of the mattress, but make sure they are not heavy or with sharp edges.
Also Read: Where to Find Free Moving Boxes
Transporting Mattress on the Car
Now, if you have a sedan car, you don't have any option but to carry a mattress over the car's roof. The most important thing while doing this kind of move is to keep the right placement of the mattress. Place the mattress at the center of the car.
This will help you keep your balance and prevent any overhangs from blocking or otherwise obscuring your vision on the road. If the overhang is inevitable, you will need to do some extra work to safeguard your mattress, or you may also need to resort to Plan B and rent a larger vehicle.
Now that you have figured out the best placement, it's time to secure the mattress over the roof of the car with the rope you got from the store. The smart option is to take measurements of your mattress and multiply that number by four to ensure that you have more than enough rope. For example, 50 inches multiplied by four equals 200 inches, which means you will need approx 16- to 17-foot-long rope. Of course, you want your rope to be strong, but it also needs to be tied properly. Check that the rope is tight and that the knots at both ends are protected.
Be Safe When You Drive
When driving with a mattress on the car's roof, you carry a large load that may obscure some of your vision. Drive slowly and, if possible, on side roads or streets for your safety. Consider having a friend drive behind you to alert you if the mattress is falling in any way. If you have friends assisting with the transition, you can also ask them to ride along with you, each holding the mattress through the passenger window and back windows. This adds a layer of security, especially if you're driving on a busy highway, freeway, or interstate.
Also Read: How to Move a Couch
FAQ's
Will folding a mattress damage it?
Folding or bending the mattress can cause coil damage, border rod bends, and damage foam encasement. The more you fold the mattress, the more damage it can cause. So, we would say try to keep the mattress as flat as possible while transporting it.
How long can a mattress be folded?
If you cannot keep the mattress flat on the surface, you can fold it for a short time. A 3-inch-thick foam mattress can be folded in half, but avoid keeping it that way for not more than three weeks to prevent damage.
What is a hinged mattress?
As the name suggests, a hinged mattress is a mattress that has inner hinges as a component of its design. The hinges' purpose is to allow mattress folding or bending.
Why is there a hump in the middle of my mattress?
If you have kept a heavy load on a mattress for a long time, it can cause a hump in the middle of the mattress.
How big is a king-size mattress?
A king mattress is typically 76 inches wide by 80 inches in length, forming a nearly square shape mattress. King mattresses are the costliest size mattresses, but they are also obtainable at various prices.
Enter your information
Almost done!
Enter your information to view your quote.
Your information is safe with us. By using this service, you agree to receive email communications solely regarding your relocation process