Moving To San Francisco – Relocation Guide for 2022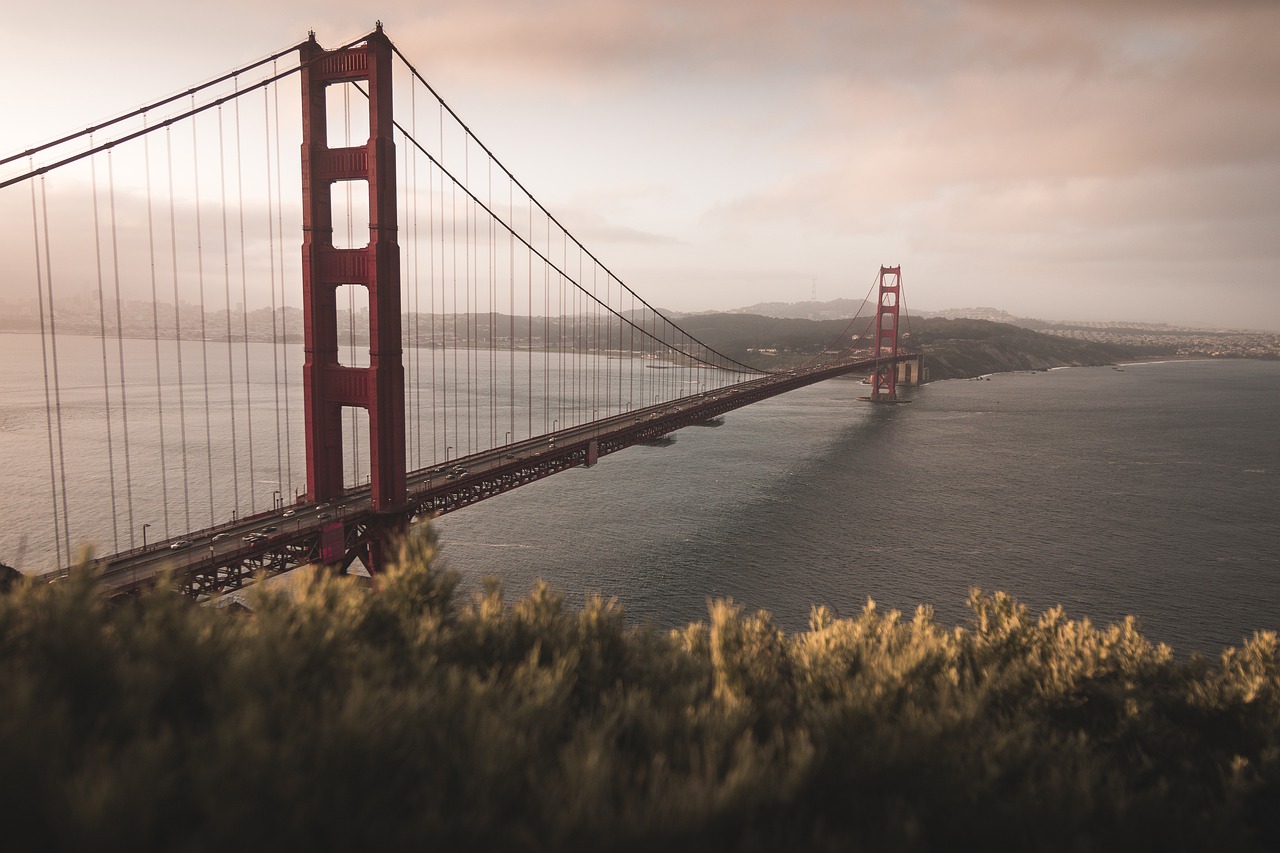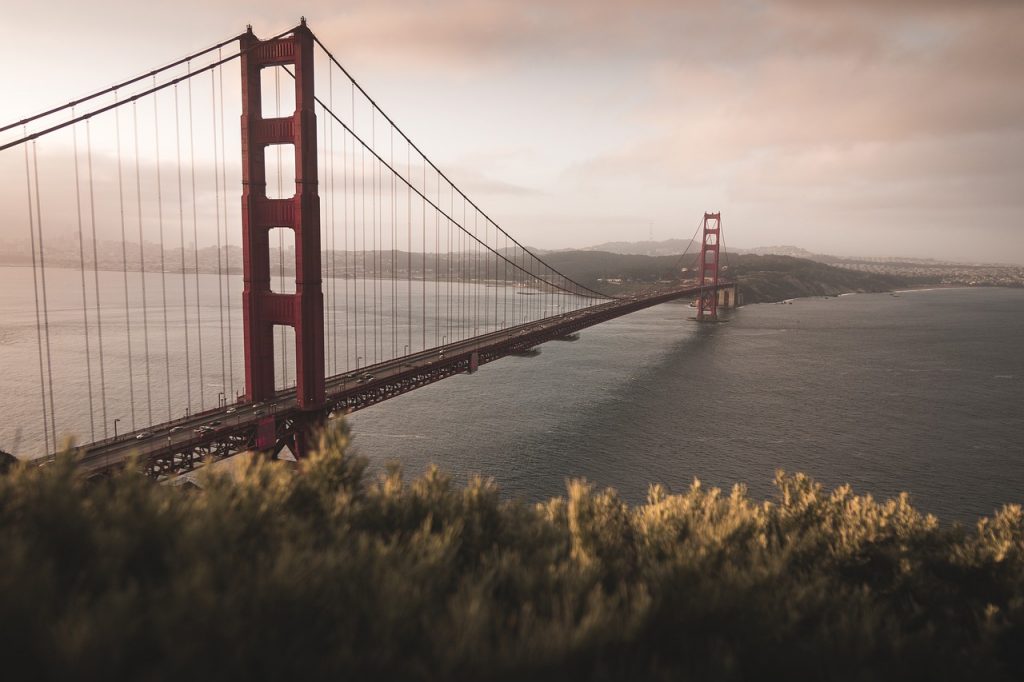 San Francisco is a beautiful city and one of the best places to live in California. It's culturally rich and you also get to enjoy a great coastline for outdoor activities. The streets of San Francisco are lively and have an energy unlike any other. Thinking of moving to San Francisco? Here's everything you need to know about the Golden City.
Pros And Cons Of Moving To San Francisco
Pros
1.Great Outdoor Opportunities
In the city of San Francisco, you're just a short drive away from beautiful national parks such as Yosemite and Kings Canyon. There's no shortage of greenery and if you consider yourself an outdoor enthusiast, this is the place for you.
2. Food Diversity
San Francisco has among the most diverse food scenes. Over here you can get your hands on some really good food from a variety of cuisines. The culinary landscape is incredibly diverse and is reason enough to move to San Francisco!
3. Getting Around Is Feasible
Intercity travel in San Francisco is without a doubt above average. There are so many modes of public transportation at your service so much so that you don't necessarily need a car. Most locals make their way around the city by walking or biking.
Cons
1.High Cost Of Living
When expenditure starts to add up, it can be pretty expensive to live in San Francisco. It is, after all, among the most expensive cities to live in the US. This is mainly because of its close proximity to Silicon Valley and the number of tech companies dotted within the city.
2. The Steep Hills
On one hand, the number of hills in San Francisco is great for when you want to get a great city view. But on the other, it makes driving or even walking for that matter tiring. Walking up steep hill slopes on a daily basis can be a drawback for some.
3. High Rates Of Property Crimes
Property crimes such as vandalism and shoplifting are to an extent common incidents that happen in San Francisco. Homelessness is also another urban issue the city faces. This is the ugly side that most huge metropolitan cities must deal with.
Weather In San Francisco
San Francisco climate is classified into Mediterranean climate, meaning that winters are mild and summers are dry. You can expect the temperature to fall in the range of 45°F to 72°F year-round. The summer temperature hits a high of 72°F in the month of September. On the other hand, January is when you should expect it to get super cold and deal with temperatures that drop as low as 46°F. However, since temperatures aren't dropping below freezing, the cold won't be bothering you too much.
If you're going to move to San Francisco, you should also be aware of seeing fog from time to time. The locals refer to it as 'Karl the Fog'. Also, keep in mind that even though temperatures are not going to hit below freezing, you should keep a jacket along with you. This is because the cold winds and fog make it feel ways colder. Layering your clothes will be important as nighttime temperatures are unpredictably cold.
The months from November to February is also when the city witnesses rainfall erratically. It's best to keep a windcheater or umbrella with you just in case it pours. You can always pack a waterproof jacket when it stops raining. It rarely snows in San Francisco so that's one thing you won't have to worry much about.
Cost Of Living In San Francisco
Let's not sugarcoat this: San Francisco is expensive. So don't be surprised when you see the extremely high price tags on houses and basic amenities. Housing and rent costs in particular are sky-rocketing as more and more people make San Francisco home. Besides that, there are several aspects that play a role in determining the cost of living, let's go over them one after the other:
See Also: How Much Does It Cost to Move Out Of San Francisco?
Buying A House In San Francisco
According to Zillow, the median value of homes in San Francisco is at a stupendous $1,526,099. That is way higher than the national average which is approximately $312,728. You most certainly would need to broaden your budget if you're looking to own a house in San Francisco. This depends on which city you're currently moving from, but if you ask us, no matter where you're moving from, it will likely still be more expensive!
See Also: How Much Does It Cost to Move Out of San Jose?
Renting A House In San Francisco
The average median rent in San Francisco stands at $1,895 while the national average is at $1,062. This is why you can expect to pay exorbitant rent here but that also depends on the locality you're apartment hunting. Neighborhoods like Vallejo, San Pablo, Concord, San Jose, and Walnut Creek are where the rent is considerably lower than the city's average.
Here's a comparison of San Francisco's monthly rent with the US average, according to BestPlaces:
| | | |
| --- | --- | --- |
| Apartment Size | Monthly Average Rent In San Francisco | US Average Monthly Rent |
| Studio apartment | $2,073 | $949 |
| 1-Bedroom Home | $2,579 | $1,048 |
| 2-Bedroom Home | $3,135 | $1,278 |
| 3-Bedroom Home | $4,030 | $1,681 |
See Also: What Salary Do You Need To Live in San Jose
Taxes In San Francisco
California falls in the bracket of the highest income taxed state due to which income taxes are also high in San Francisco. Income tax is capped at 13.3% in San Francisco. The sales tax of the city is roughly 8.5%. In terms of taxes, things could look more expensive in the Bay Area. Property tax is at 0.73%.
Utilities And Other Expenses In San Francisco
One major expense in San Francisco will most probably be gas. For gas, you'd need to budget up to $4 a gallon which is a dollar more than most states in the US. For gas, water, electricity and trash, your bill could fall in the range of $150 to $170. Overall, you can expect your average monthly costs to be $1,251 if you're a single person living with no kids. Things will differ depending on the lifestyle choices you personally make.
Crime Rate In San Francisco
Data from NeighborhoodScout points out that the city has registered roughly 6,092 violent crimes and 50,012 property crimes. Like mentioned earlier, property crimes are among the major concerns for residents of San Francisco. The chances of being a victim of property crime are 1 in 18 while for violent crimes things stand at 1 in 145.
Economy And Employment Opportunities In San Francisco
There's a huge cluster of giant tech companies in the city and if this is a field you belong to, no better place to set foot than San Francisco. After all, high tech and finance companies dominate the city and there's also plenty of competition for these professions here.
Other key industries with promising opportunities include:
Digital entertainment
Digital media
Finance
Biotech
Being a global city, San Francisco's economy is also extremely diverse in nature. The city is home to world-class restaurants and retail outlets since tourism is another booming industry in the city. To give you an overview of the top-performing sectors in SF, here are the biggest companies in the city:
Salesforce
Uber Technologies Inc
Wells Fargo
Charles Schwab Corporation
Splunk Technology
McKesson Corporation
Blue Shield Of California
Lyft
Education In San Francisco
San Francisco is home to notable educational institutions. To make sure you get admission to the school or university of your choice, it's necessary to begin research in time. To help make things easier for you, here's a breakdown of the best institutions:
Elementary Schools
Chinese Immersion School At DeAvila
Mission Preparatory School
Chin (John Yehall) Elementary
Jefferson Elementary
Key (Francis Scott) Elementary
Middle Schools
Mission Preparatory School
Lawton Alternative Elementary
Lilienthal (Claire) Elementary
Roosevelt Middle
Giannini (A.P) Middle
High Schools
Lowell High
Galileo High
Balboa High
KIPP San Francisco College Preparatory
Asawa (Ruth) SF School of the Arts Public School
Colleges And Universities
University of San Francisco
California College of the Arts
San Francisco State University
Stanford University
Santa Clara University
Traffic And Transportation In San Francisco
Getting from one point to another in the city of San Francisco is a breeze because of the extensive public transportation options available. The city also has a walk score of 87 out of 100, meaning that it is possible to get to most places easily by foot. Most locals claim that having a car is not a necessity as you can opt to take the transit provided by the San Francisco Municipal Transport Agency, popularly known as Muni.
Here are all the public transportation services that Muni provides:
54 bus lines
17 trolley bus lines
7 light rail lines (known as Muni Metro)
3 cable car lines
2 heritage streetcar lines
Besides Muni, there are two other transit providers in the city namely –
Bay Area Rapid Transit (BART): This is a rail rapid system that has good coverage of the San Francisco Bay Area. It consists of 50 stations along 6 routes and the area the BART runs could be extended.
Caltrain: This is another commuter railway system that is a viable option if you've got to get around in San Francisco Peninsula and Santa Clara Valley (Silicon Valley) .
You should also be aware that San Francisco Bay Ferry and Golden Gate Ferry are the two major ferry operators in San Francisco. Public transportation options are plenty in San Francisco and for when you move here, make sure you get a BART and Muni Map. You can also consider getting a commuter bike and making your way around the city on two wheels.
Places To See In San Francisco
1. Golden Gate Bridge
The Golden Gate Bridge to San Franciscans is what the Eiffel Tower is to the people of France. It's simply iconic and unless you've been living under a rock, you've definitely heard of it. You can't not visit the Golden Gate Bridge when you're in San Francisco.
2. San Francisco Museum Of Modern Art
It doesn't matter whether you are an artist or not but this is a place where you can just fall deeply in love with it. Consider visiting the gallery to see the unique exhibitions put up here. It makes for a great place to visit when you're still trying to get to know the city.
3. Pier 39
Head to Pier 39 to get an essence of the food options and people of San Francisco. The area is filled with a lively spirit due to the shops and restaurants. There's also an aquarium, video arcade, and the highlight is getting a glimpse of sea lions just chilling on the dock!
4. Japanese Tea Garden
There are numerous spacious parks in the city of San Francisco and the Japanese Tea Garden is one of them. You can head to this green and peaceful location for when you want some quiet time. The garden is extremely well maintained and perfect for a walk with nature.
Other notable places to visit in San Francisco include –
Alcatraz Island
Muir Woods National Monument
Lombard Street
Twin Peaks
Baker Beach
Also Read: Best San Francisco Neighborhoods to Live In
Best Places To Live In San Francisco
1. Oakland
Oakland lies in the East Bay region of the San Francisco Bay Area. Emeryville, Alameda, El Cerrito, Dublin and Albany are the popular suburbs of this city. Oakland is a great choice if you're looking for affordable housing that is in close proximity to the Bay Area.
Population: 425,097
Median Home Value: $687,400
Monthly Median Rent: $1,445
Annual Median Household Income: $73,692
2. Nob Hill
Nob Hill is one of the upscale neighborhoods in San Francisco. It's relatively safer and location-wise, it's next to perfect. By residing here, you'll be a stone's throw away from The Golden Gate bridge and Pier 39. This beautiful neighborhood has plenty to offer but it all comes at a high price as housing here is far from affordable for the average person.
Population: 21,980
Median Home Value: $1,183,055
Monthly Median Rent: $1,711
Annual Median Household Income: $97,720
3. SoMa (South of Market)
There are plenty of offices in and around SoMa because of which this part of San Francisco is pretty busy. Commuting is also easily accessible in SoMa and it is a great place for young professionals. It is crowded but a great place to socialize and look for career opportunities.
Population: 47,598
Median Home Value: $970,578
Monthly Median Rent: $2,130
Annual Median Household Income: $123,498
4. Presidio
Presidio is a great place to reside if you're looking for a lavish neighborhood that has easy access to the beach, hiking trails, and parks. It most certainly has a posh vibe to it and a beautiful golf course. Presidio is not the most diverse and houses here are expensive.
Population: 4,226
Median Home Value: $2,000,001
Monthly Median Rent: $3,364
Annual Median Household Income: $208,000
Summing Up
San Francisco is the western gateway to the United States and the pace of living here is unbeatable. The rich culture and numerous business activities open doors to various opportunities to those who reside here. There are so many reasons to live here and you're now armed with all there is to know about living in San Francisco. We hope this helps you feel more confident about your move. Use our Moving Calculator to Calculate the Cost of Moving to San Francisco
FAQs
Is Moving To San Francisco A Good Idea?
Moving to San Francisco is a great idea if it matches the lifestyle you aspire towards. The city is culturally diverse which allows you to meet people from all over the world. The Golden City also offers tons of opportunities to be outdoors and beaches are never too far away. It might also be a good idea to move to San Francisco if you wish to escape from dreadful winters.
Why You Shouldn't Move To San Francisco?
You shouldn't move to San Francisco if your financial situation doesn't allow it. The skyrocketing cost of living in San Francisco must be taken into consideration before moving. Make sure you've also got a job offer because the job scene is very competitive.
What You Should Know Before Moving To San Francisco?
You should know that San Francisco is a fun city to live in and it will definitely not leave you bored. There's a huge concentration of eateries, libraries, parks, and museums to keep you entertained. The biggest downside of San Francisco is how expensive real estate is. Make sure you begin your apartment hunting search in advance to lock a great price.
Enter your information
Almost done!
Enter your information to view your quote.
Your information is safe with us. By using this service, you agree to receive email communications solely regarding your relocation process