Moving To Scranton – Relocation Guide for 2022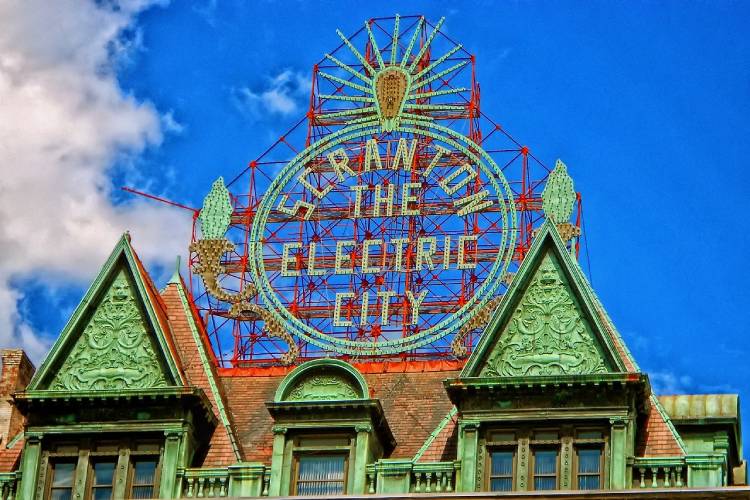 Established in the 20th century, this city owes its name to the Scranton family. While it's the 6th largest city in Pennsylvania, the close and comfortable community of Scranton gives it the small-town vibe, making it an ideal place to live in.
Scranton is also home to a number of parks, trails, and historic landmarks. Some of the well-known names like the Lackawanna River Heritage Trail and McDade Park are some places that bring people to this town. Other aspects like low crime rates and affordable housing make them stay. With a population of 76,512 people spread across 25.4 square miles, the Electric City is just the place you might be looking for.
Pros And Cons Of Moving To Scranton
Pros
Scranton is very well known for offering budget-friendly homes. The pricing for accommodation here sounds even better when you compare it to its neighbors like New Jersey and NYC.
Scranton is said to be one of the easier cities to settle down in. Considering factors like education, cost of living, and residents' overall happiness, the overall livability of Scranton scores above average.
The education sector in Scranton scores above average when weighed against other cities. Factors like facilities, parent-teacher reviews, enrollment rates, and graduation rates give the schools in Scranton a good repertoire.
While Scranton might not be on top of the list of places that people want to go to, the families that live here have truly accepted it as their home. You'll find friendly neighbors and smiling strangers as you walk around living your life.
Dunder-Mifflin Paper Company
How could we not mention this? Scranton is home to possibly the biggest pop culture reference in history. The paper company from the TV show The Office was set in Scranton. You can visit the site in Scranton Business Park and see a few things that it has affected culturally. After everything is said and done, who does not want to get a taste of life in their favorite TV show?
Cons
While it's a relatively safe neighborhood to live in, Scranton does report some of the highest numbers when it comes to violent and non-violent crimes. To put it in perspective, the crime rates in Scranton are higher than in most urban areas, nationally and statewide.
Scranton has a huge history that had a large number of ups and downs. This history and a few other factors have made the poverty rate in Scranton go high up to 18%.
Underwhelming Healthcare System
The healthcare system in Scranton suffers from the lack of required equipment and personnel. A lot of people travel from Scranton to other cities in Pennsylvania or even New York in order to get proper healthcare.
While Scranton is filled with multiple venues and places for one to visit, once the exploration is over, this city becomes fairly slow and mundane. Other than the few fests and shows held here during the summers and around the new year, there isn't a lot of activity that goes around. So make sure you're in the habit of playing catch with the kids and enjoying a laid-back lifestyle.
Weather In Scranton
Scranton experiences four distinct seasons which vary a lot in terms of temperature and humidity. The summers are warm and wet while the winters are freezing. Scranton sees about 41 inches of snow and approximately 40 inches of rain every year.
The climatic averages in this city, over the course of a year, vary from 20°F to 82°F, while the extremes can end up being in the 5°F to 90°F ballpark. The summer season in this part of Pennsylvania starts in late May and ends mid-September. The temperatures during this time can swing from 63°F to 82°F. Winter follows suit in about two months, starting with the start of December and ending in early March. The temperatures for these three months range from 21°F to 34°F.
Scranton experiences rainfall throughout the year, with the maximum happening in the month of September, where the average rainfall reaches about 3.6 inches, whereas February experiences the least amount of rainfall, averaging at about 1.6 inches.
From November to April, the skies in Scranton are taken over by snow-filled clouds. The maximum snowfall that this city receives is in January, with an average snowfall of 7.4 inches.
Cost Of Living In Scranton
The low cost of living in Scranton is one of the major reasons for people to move here. Scranton not only offers housing at a lower cost, but the utility and grocery expenditure is also lower than other cities in the northeastern region. The single place in which the residents of Scranton have to pay a little more than the national average is groceries. However, the lower bills in all other areas offset this difference enough to still keep the residents in an economically better position.
Buying A House
The median cost of a typical family home in the city of Scranton is around $121,700. When put against the national average home cost of $291,700, there is a 43% difference in the prices. This makes buying a home in Scranton easily affordable as it's significantly lower than the national average.
Renting A House
Renting in Scranton is surprisingly inexpensive, especially for a young adult who might be brave enough to commute to NYC or New Jersey for work. At $717/month, the average rent in Scranton is 24.4% lower than the national average, which sits at $949/ month.
Taxes
While filing your taxes as a resident of Scranton, you need to remember that the government charges all taxes, but at a relatively low rate. To begin with, you have your income tax. Which, when added with FICA, state, local, and federal taxes, comes to an effective total of 20.97%.
After this, if you're eligible for it, the average property tax that the state levies on all its residents is effective at 1.58%, which is a little higher than the national average of 1.08%.
Lastly, the state of Pennsylvania also charges sales tax on all goods sold within the state. This tax is at an effective rate of 6% since the city does not charge any.
Utilities And Other Expenses
The cost of basic utilities like electricity, water, heating, and garbage disposal cost about $237/month, on average. Expenses like a decent internet connection will cost you about $87.88 per month, on average. Other costs like groceries will cost about $15 per trip while a three-course meal at a mid-range restaurant is $65, on average.
Crime Rate In Scranton
The crime rate is calculated on an index of the number of crimes committed per 1,000 residents. In Scranton, according to NeighborhoodScout, the crime rate for violent crimes is 15.37 while the national median for the same lies at 4. On the other hand, the crime rate for property crimes is 17.57, whereas the national median for the same is 21.
This brings the total crime rate in Scranton up to 33.31 per 1,000 residents. This directly translates into the chances of being a victim of violent crimes to 1 in 64, while the chances of becoming a victim of property crimes come to 1 in 57 in Scranton.
Economy And Employment Opportunities In Scranton
Scranton is known for the large number of factories and manufacturing plants it houses. Historically, Scranton has always been the city of builders and makers. This trend is seen in the job market of the city even today. Majorly, jobs in the manufacturing, construction, trade and transportation industries are available with an average salary of $44,170, as opposed to the national average of $53,490 per year.
However, the highest paid jobs in Scranton belong to the management, engineering, and medical sectors. The average salaries of these high-paying jobs tend to land anywhere between $193,340 to $137,780 per annum.
Education In Scranton
In 2010, the school district of Scranton received a multi-million dollar grant from the federal government in order to improve the quantity and quality of education available to the pupils. Ever since, the schools and colleges in Scranton have vastly improved to become some of the most well-known names in the country. Given below are a few schools that make it to the top of the list.
Elementary Schools
South Abington School, Abington Heights School District
Waverly School, Abington Heights School District
Clarks Summit Elementary School, Abington Heights School District
Middle Schools
Abington Heights Middle School, Abington Heights School District
Dallas Middle School, Dallas School District
North Pocono Middle School, North Pocono School District
High Schools
Abington Heights High School, Abington Heights School District
Dallas Senior High School, Dallas School District
Wyoming Valley West Senior High School, Wyoming Valley School District
Colleges
University Of Scranton, Scranton
Wilkes University, Wilkes-Barre
Misericordia University, Dallas
Traffic And Transportation In Scranton
There's a great network of buses operated by COLTS, or County Of Lackawanna Transport System, and four highways heading out of the city. Due to this, traveling by road is one of the best ways to get to the places around Scranton. The highways around Scranton are as follows:
I-84 west from New England.
I-80 west to I-380 north from New York City; east from Erie, State College, and Pittsburgh.
I-476 (PA Turnpike Northeast Extension) north from Allentown and Philadelphia
I-81 south from Ontario/Quebec and Syracuse; north from Washington DC via Harrisburg
Inside Scranton, pretty much all traveling is by car or by COLTS intercity buses. They typically ply on a 7 am-7 pm timetable and charge around $10-$11 per ride or $40 for a monthly unlimited pass. You can get the exact timings and schedules of the buses on their website. One thing to note is that COLTS buses are not operational on Sundays or holidays.
The Wilkes-Barre or the Scranton International Airport is about 20 minutes away from the city of Scranton. It has recently added a new terminal that has flights to and from Atlanta, Cleveland, Cincinnati, Detroit, Chicago, Philadelphia, and Charlotte.
If you're considering walking as your main mode of transportation, beware that it's only practical and safe in Central City, that is, Central or Downtown Scranton.
Places To Visit In Scranton
Scranton is filled with historical and natural monuments. As an important city of railroads and mining in the 19th and 20th centuries, the city has a lot of remnants of that era which are now great spots to visit. Other than that, food and other sorts of entertainment are now becoming more and more present.
1. Lackawanna River Heritage Trail
This 70-mile trail will take you through a number of urban and rural parts of the city. Most of the trail is also paved, which makes it an amazing place to go cycling, walking, or even running. At the northern end, the trail connects to the Delaware and Hudson River Trail.
2. Steamtown National Historic Site
Locomotives were a huge part of the history of this town. Due to this, the Steamtown National Historic Site was opened in order to commemorate the very locomotives that propelled the town into its growth. The museum holds a restored locomotive on display along with photographs and other memorabilia from the heyday of the railroad.
3. Lackawanna Coal Mine Tour
For decades, coal mining has been an integral part of Pennsylvania's economy and the guided tour available at the Lackawanna County Coal Mine is an amazing way to see how it worked. The tour is through a defunct mine that is 300 feet below ground. After the tour, you can visit the museum on the premises and see the decades-old mining equipment. It lasts about one hour and we recommend you to wear a pair of good walking shoes and a jacket.
4. Everhart Museum
Named after the renowned physician Dr. Isaiah Fawkes Everhart, this museum is the gift that the scientist gave to the city in 1907. The museum has an excellent collection of art, science, and natural history exhibits. The museum also offers a few educational programs including a summer camp.
Best Places To Live In Scranton
While Scranton is known for its affordable housing and rent overall, there are a few places that will make you smile a little more. Safe residential areas, well-connected to other cities, and spaces away from city crowds, Scranton is a great place to settle down. Depending on whether you're just starting out or planning on settling down with your family, there are different neighborhoods in Scranton that would best suit your needs.
1. Clarks Summit
Located in Lackawanna County, Clarks Summit is one of the best places in town for a family to move into. This neighborhood has a very suburban feel to it owing to the many families and retirees living in the area. Most of the people living here own their houses.
Population: 4,914
Median House Value: $219,700
Monthly Median Rent: $907
Annual Median Household Income: $96,818
2. Dallas
Dallas is located in Luzerne County and is preferred by many young professionals. The neighborhood has a suburban-rural feel and about 85% of the residents own their homes. The public schools in Dallas are highly rated, also making it an ideal place to live with family.
Population: 2,804
Median House Value: $174,000
Monthly Median Rent: $819
Annual Median Household Income: $80,903
Also See: Moving To Dallas Texas – Relocation Guide
Clarks Green
Clarks Green ranks third in the list of best places to live in the Scranton area. It has a very rural feel and is favored by a lot of retirees, owing to its relatively calm pace of life. About 90% of residents in Clarks Green own their homes.
Population: 1,564
Median House Value: $224,400
Monthly Median Rent: $1,135
Annual Median Household Income: $75,833
Chinchilla
Chinchilla is a rather quaint neighborhood on the southern side of the city. This neighborhood offers its residents a rural life and a slow pace.
Population: 2,161
Median House Value: $175,400
Monthly Median Rent: $711
Annual Median Household Income: $50,038
Summing Up
Scranton is full of historical sites and natural beauty. While those are an amazing appeal to those who want to move here, the place could get fairly monotonous after you're done visiting all of these places. The once booming industrial city is now the ideal place for those who want to start a new chapter in their life. Whether it be starting their career or raising a family, Scranton provides its residents to do so in peace and calm while still being connected to other metro areas.
Inexpensive housing, good schools, strong transportation, and a dozen or more places to visit every time your mind pleases make Scranton the small-town like city that we all would love living in. You can use our Moving Cost Calculator to calculate the cost of your move to Scranton.
FAQs
Is Scranton A Bad Place To Live?
This answer cannot be definite since Scranton has a few starkly contrasting qualities. It has a great culture and very friendly neighbors. However, Scranton does suffer from high poverty and crime rates.
Why Is Scranton Famous?
Scranton is noted for its production of Nottingham lace. With the decline and later demise of the coal industry from the 1950s, the city diversified its economy and received national recognition for its "Scranton Plan," which provided jobs through industrial expansion. And of course, Scranton is famous in popular culture as the mockumentary, The Office, was set here.
Is Scranton A Safe City?
The total crime rate in Scranton is high. It comes to around 33.1 per 1,000 residents. This, in brutally honest words, means that Scranton is not one of the safer communities in America. However, this cannot be generalized for all parts of the city. Some neighborhoods are relatively safer than others, so you just need to do your research and make the right move.
Enter your information
Almost done!
Enter your information to view your quote.
Your information is safe with us. By using this service, you agree to receive email communications solely regarding your relocation process