Moving From California to Oregon – A Complete Guide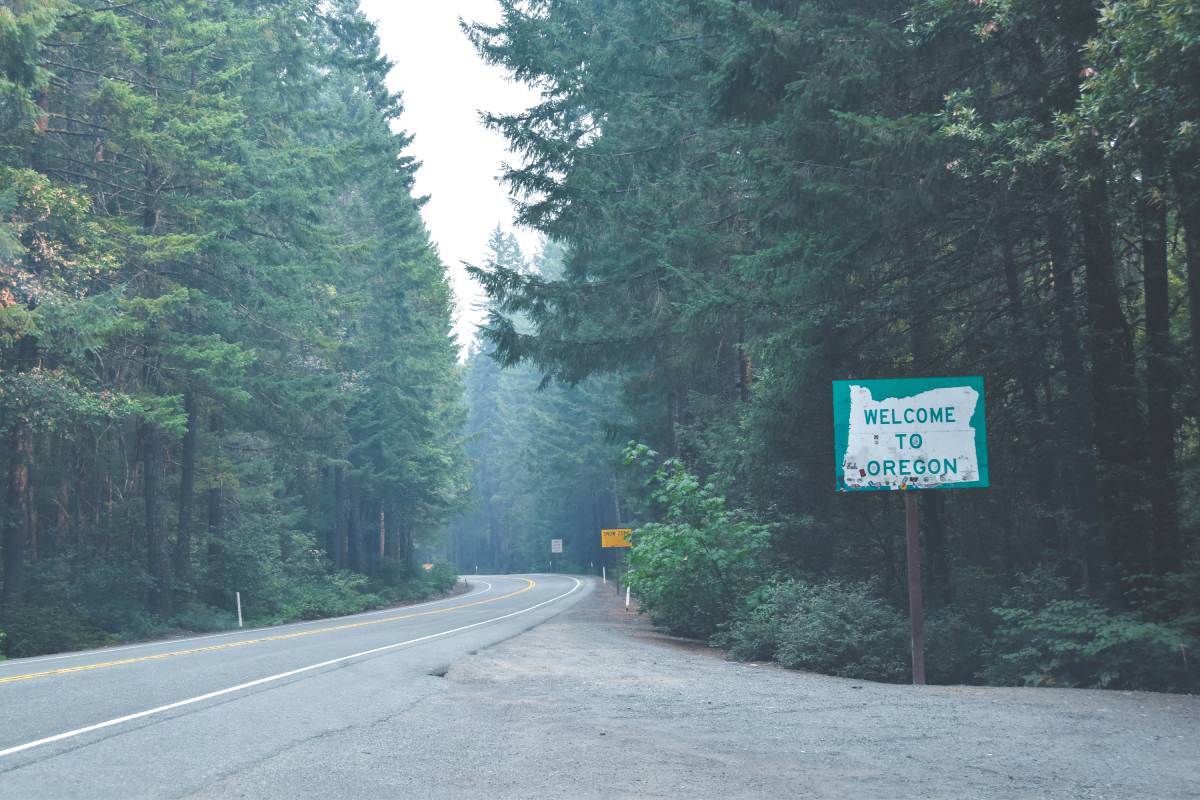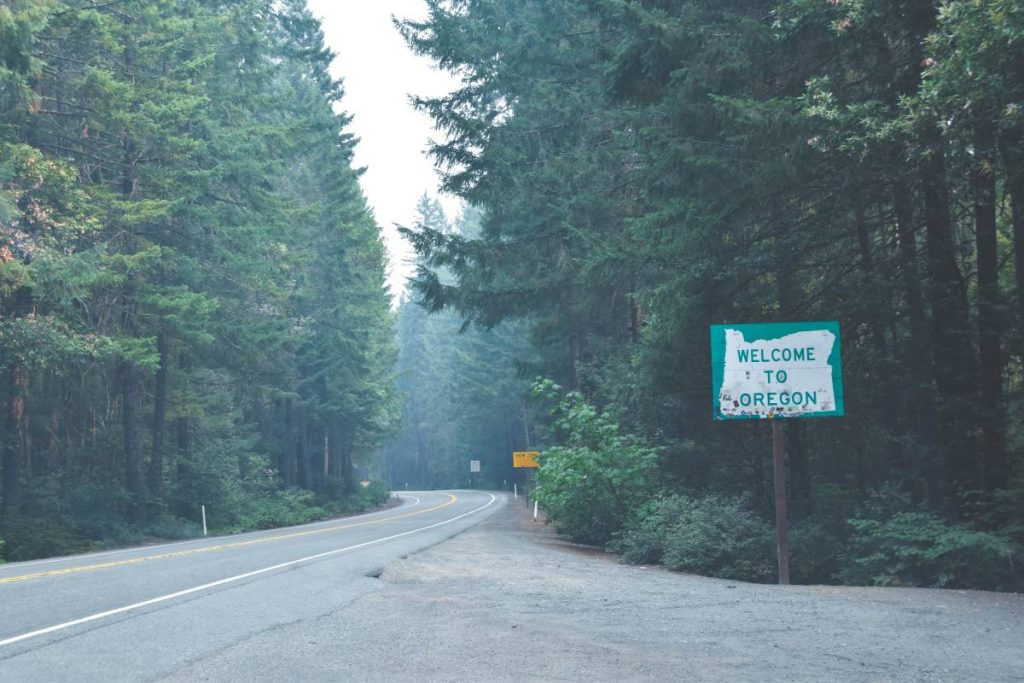 If you have been living in California and have gotten used to life on the go, but want to move for a change in pace, Oregon might be the perfect place for you. Oregon and California are not very different in terms of cost of living, traffic jams, crowded beaches, and friendly neighbors. So, for starters, getting used to the new state won't be an issue. The things you'll love getting used to are the quality of life, a better transportation system, and lower commute time!
So, what else is it about Oregon that is attracting so much attention? That's exactly what we have covered in the following guide on moving from California to Oregon. It has everything you need to know about Oregon, and how it's going to be different from California.
Weather
While California is known for its sunshine and warm temperatures, you won't experience an explicit change in seasons in the state. That is not the case in Oregon; being a state bordering the Pacific coast, it experiences all four seasons. The spring and autumn in the state are mild with pleasant weather that you can enjoy. The coastal region of Oregon is more wet and cool compared to the fluctuating temperature of the central and eastern regions of Oregon.
Since Oregon is on the Pacific coast, it has Mediterranean-style weather with just 70 days of sunshine a year, while there are 207 days of sunshine in California. The summers are dry and hot in Oregon, and the average temperature during the summer is anywhere between 75°F and 82°F.
Apart from the summer days, the weather in Oregon is usually rainy and cloudy. Oregon receives about 41 inches of rainfall every year. All parts of Oregon do not experience the same amount of rainfall; the eastern region experiences close to just 5 inches of rainfall a year which is lower than the national and state average. Just like rain, snowfall is a common occurrence during the winters. The snowfall averages up to 13 inches per year. This is something you will be experiencing for the first time if you have only lived in California for the longest time.
The weather during winters in Oregon is cold and wet in almost all regions of the state. The average temperature during the winter is between 34°F and 46°F. Comparatively, winters in California are almost non-existent. The state is majorly very warm and hot all year long. The winters are extremely mild and barely even experienced, which is why Oregon winters will be a change for you.
Cost Of Living
Buying A House
The real estate market in both states is shooting up, and both have a higher median value of homes compared to the national average. This makes the real estate market competitive in Oregon, and in California as well. Even then, buying a house in Oregon is affordable compared to the houses in California.
We have listed below a comparison of the median value of homes in California and Oregon with the help of Zillow. This will help you better understand the price difference in the values of homes in both states.
| | | |
| --- | --- | --- |
| | California | Oregon |
| Median Home Value | $734,615 | $486,645 |
Renting A House
Renting a house in Oregon is also a bit expensive compared to the national average. But, when you compare the prices with California, it is much more affordable. About 35% of the residents of Oregon live in rental homes according to Rentcafe.
We have put down a table comparing the rent in California and Oregon for your reference with the help of Best places.
| | | | |
| --- | --- | --- | --- |
| | 1 Bedroom | 2 Bedroom | 3 Bedroom |
| California | $1,569 | $1,963 | $2,463 |
| Oregon | $1,075 | $1,295 | $1,835 |
Taxes
When it comes to taxes, Oregon is a bit more lenient compared to California. You will see a big difference in the tax rates in both the states which in turn can make a big difference to your overall expenditure.
The property tax in Oregon is one of the lowest in the country with 1.07%. This rate is lower than the national average. However, at 0.77%, the property tax rate in California proves to be just as competitive.
The income tax in Oregon is 9% which is not the highest in the country. In fact, it is lower than the income tax in California by a minor margin. If you leave aside the property taxes in the states, California is higher when it comes to both, the sales tax and income tax. In fact, Oregon does not have any sales tax while California has a sales tax of 7.25%.
The difference between the tax rates in these two states continues with the income taxes. Oregon has an income tax rate that ranges between 5% and 9.9% depending on your income. But in California, the same tax rate can go as high as 13% or more.
Expenses
After housing, your monthly utility and household expenses amount to the heaviest expenditures. Your utility bills, groceries, food expenses, and healthcare expenses contribute at large to your cost of living in the state. Let us have a look at the breakdown for your further knowledge.
According to data from 247wallst, you'll be paying just 1.1% more than the national average for goods and services in Oregon. Nationwide, Oregon has the 14th highest cost of living. Food and groceries in Oregon are cheaper than in California. In Oregon, an individual spends an average of $3,280 annually on food and groceries. Whereas, in California, an average individual spends $3,470 annually on the same food and grocery bills.
Healthcare amounts to a large portion of your expenses as the US is known for its higher cost of healthcare facilities. Residents of both Oregon and California have lower-than-average expenditures on healthcare according to 247wallst. The average healthcare cost of an individual in Oregon is $3,909 a year, and in California, it is $3,712. You see that the healthcare expenditure in Oregon is a bit higher than that of California, though the difference is marginal.
Overall, moving from California to Oregon will be a bit easy on your pocket as the cost of living is comparatively lower.
Crime Rate
The crime rate of a region is one of the most crucial aspects that determine whether moving there would be a good idea or not. When you compare the crime rate in Oregon and California, you will see that Oregon is safer than California by a fair margin. Both the violent and property crime rates in California are higher than the national average. This is not the case in Oregon; the violent crime rates are lower than the national average but the property crime rates are higher.
The violent crime rate in Oregon is 2.92 which is lower than the national average of 4 and California's average of 4.40. Your chance of being a victim of a violent crime in Oregon is 1 in 342. The property crime rate in Oregon is 26.62, higher than both the national (19) and Californian average (21.30). Your chance of being a victim of property crime in Oregon is 1 in 38.
As you can see, Oregon has a lower violent crime rate compared to the national average and California. On the other hand, the property crime rate in Oregon is higher than the national and Californian average. But when you compare the crime rates as a whole, Oregon proves to be safer than California. Selma, Wolf Creek, Monroe, Malin, Jordan Valley, Bonanza, and Merrill are some of the safest neighborhoods in Oregon.
Economy And Employment Opportunities
The economies of both Oregon and California are flourishing. California is one of the biggest economies in America with a GDP of $300 billion in 2020. In comparison, the GDP of Oregon in 2020 was $243 billion. Likewise, the employment opportunities in both cities are impeccable as well. Of course, from the statistical data, you can see that California is leading in that manner, but Oregon too is not far behind.
Some of the biggest industries in Oregon are architecture and engineering, management, healthcare, life science, high technology, computer and mathematics, retail, physical science, forestry & wood products, advanced manufacturing, food & beverage, social science, and outdoor gear & apparel. These same industries also create job opportunities for budding professionals and fresh graduates in the state.
These companies in Oregon have played an important role in bringing down the unemployment rates in Oregon. The unemployment rate in Oregon is 4.1% which is lower than the 6.5% unemployment rate in California. The average income per year of an individual for both states is listed in the table below, with data from Payscale. This will help you get a better understanding of what the income difference is between the two states.
| | | |
| --- | --- | --- |
| | Oregon | California |
| Average Income Per Year | $33,763 | $36,955 |
The job industry in both California and Oregon is very competitive. Some of the top employers in Oregon are Nike, Precision Castparts, Banfield Pet Hospital, the State of Oregon, Oregon Health & Science University, American Steel LLC, Saia, Intel, US Bank, Daimler Trucks North America, Lithia Motors, Precision Castparts Corp., and The Greenbrier Companies.
Also Read: How to Get a Job in Another State Before Moving
Education
When you look at education, both Oregon and California have a good reputation. California has a remarkable education system, but so does Oregon. Both the states have some of the best schools and higher education institutions that provide top-notch education to their students. Oregon is home to 3,595 schools aiding a large number of students' educational requirements. It also has some of the best universities that students from all around the country enroll in.
Let us have a look at some of the best school districts and some of the top-rated colleges and universities in Oregon.
School Districts
Lake Oswego School District, Lake Oswego
West Linn-Wilsonville School District, Tualatin
Corvallis School District, Corvallis
Ashland School District, Ashland
Beaverton School District, Beaverton
Colleges And Universities
Oregon Institute of Technology (OIT)
University of Oregon
Lewis & Clark College
University of Portland
Oregon State University
Traffic And Transportation
The transportation system in California is not the best, but unfortunately, Oregon isn't too much of an improvement. However, Oregon is well-connected to its neighboring states by air, rail, and roadways. The transit in Oregon consists of international & regional airports, trains, the MAX (Metropolitan Area Express) light rail, streetcars, electric vehicles, bicycles, buses, and taxis. You can get around Oregon by either of these systems without any worries.
Oregon has one of the largest networks of electrical car charging stations, making it an ideal state for people who have or are considering buying an electric car. Addition of more charging stations to Oregon's stretch of the West Coast Electric Highway (that also goes through British Columbia, Washington, and California) makes interstate travel a breeze.
Oregon also has trains, light rails, and bicycles in most cities. So depending on which city you decide to move to, you can avail of these transportation systems to commute within the region. Taxis are easily hailed, and ride-hailing services Lyft and Uber are commonly used transportation systems within the state. You can use these modes to travel long or short distances at very convenient rates.
The traffic congestion in both California and Oregon is equally as bad. Getting from one place to another takes longer than 50 minutes to almost an hour. And this is regardless of the peak hours; both states have congested roadways in general. On the bright side, getting accustomed to longer commute times in Oregon is no problem as you've already experienced California! Both the states also have a bad walkability score and you will have to have a car if you want to have an easy commute.
Best Places To Live In Oregon
Portland
Portland, the City of Roses, welcomes you with open arms in case you want to live closer to the east coast. The city is flourishing when it comes to culture, art, music, neighborhoods, scenic beauty, and quality of life. Living in Portland is no less than being a free-spirited and independent individual with fun nightlife and loads of job opportunities. The lifestyle in the city is laid-back and lively at the same time. Art and culture in the city are thriving, and have been one of its strongest assets with the majority of the population being artists in different fields.
Population: 666,454
Median Home Value: $559,884
Annual Median Household Income: $71,006
Monthly Median Rent: $1,668
Eugene
Eugene is one of the most beautiful cities in Oregon. Living in Eugene gives you a beautiful view of the Willamette Valley, Willamette River, and McKenzie River. The city has a lot of outdoor activities that you can engage in all year long. The weather in Eugene is also very coastal and you get to enjoy some beautiful winters here. The city's tourism industry is blooming and attracts a lot of tourists from across the world, the school system is strong, and you get to enjoy a decent job market too.
Population: 178,386
Median Home Value: $452,020
Annual Median Household Income: $50,964
Monthly Median Rent: $1,164
Also Read: 9 Best Places To Live On The West Coast
Beaverton
Beaverton is a city close to Portland with ample opportunities and an urban lifestyle. This city mostly consists of families who are looking for big spacious houses, quality education, job opportunities, activities, parks, playgrounds, and much more. It is easy to navigate, has ample outdoor activities, and has some of the best restaurants and cafés.
Beaverton is also known as one of the best cities for remote workers and that can be an option to consider as well. Additionally, Beaverton provides quality life to families with children, and people who wish to excel in their careers.
Population: 99,824
Median Home Value: $531,798
Annual Median Household Income: $71,807
Monthly Median Rent: $1,483
Salem
Salem is the capital city of Oregon and has a developed agriculture sector. The city is a mass producer of fruits, vegetables, and grains, and also has dived into floriculture in the past few decades. It is fairly low-key and like a suburban small town with the amenities of a big city, giving you the best of both worlds. You get a good quality of lifestyle with opportunities that enable you to grow.
The city also celebrates festivals and events during the summers. There are some of the biggest employers in healthcare, education, agriculture, and other sectors that provide job opportunities to professionals. The housing market in Salem is a bit expensive but justified when compared to the amenities it provides.
Population: 179,523
Median Home Value: $408,518
Annual Median Household Income: $55,921
Monthly Median Rent: $1,154
Cost Of Moving From California To Oregon
Moving across state borders is a big move that also costs you a bit more. The distance between California and Oregon is over 688.5 miles and takes over 11 hours by road. A move that covers such a long-distance is going to be a bit heavy on the pocket. If you choose to hire a moving company to help you with the move, it can easily cost you about $3,300. Now, depending on the services you choose to get and the size of your move, the price will change accordingly.
Summing Up
You will actually find quite a lot of similarities between Oregon and California, as highlighted in the above article. You get to live in the Pacific coastal area and not have to undergo a major change in lifestyle; adjusting to the Oregon state of mind will be easy for you. You will also find a lot of affordable housing in Oregon, affordable groceries and food, great education, safer neighborhoods to live in, and a better transportation system as well.
However, California is one of the more on-the-go and busy states, while Oregon can sometimes be relaxed and slow-paced. That is one thing that might take you time to get used to, but it's definitely a chance worth taking if you want to have the same quality of life but at a slower pace.
Also Read: Moving from California to Hawaii
FAQs On Moving From California To Oregon
Is Oregon Cheaper To Live In Than California?
Yes, Oregon has a lower cost of living compared to California. Your rent, utility bill, groceries, and almost all other aspects that come under the cost of living are lower in Oregon than in California.
How Much Does It Cost To Move From California To Oregon?
Moving from California to Oregon will be a move covering a long distance and crossing state borders as well. A move that long and big will cost you about $3,300 or more depending on the movers you hire and the services you avail of.
What Is The Best Area To Live In Oregon?
Oregon has a lower crime rate than California. This makes it a safer and more appealing state to a lot of families and individuals alike. Portland, Eugene, Salem, Bend, Beaverton, and Corvallis are some of the best places to live in Oregon.
Why Do Californians Move To Oregon?
Oregon is a slow-paced state with suburban small-town vibes. The opportunities here are endless along with the low cost of living and safer neighborhoods to reside in. Besides, the quality of life and outdoor activities in the state are extremely good. These are some of the many reasons why Californians are moving to Oregon.
Also Read: Moving from California to Virginia – A Complete Guide
Enter your information
Almost done!
Enter your information to view your quote.
Your information is safe with us. By using this service, you agree to receive email communications solely regarding your relocation process