Things to Know Before Hiring Interstate Movers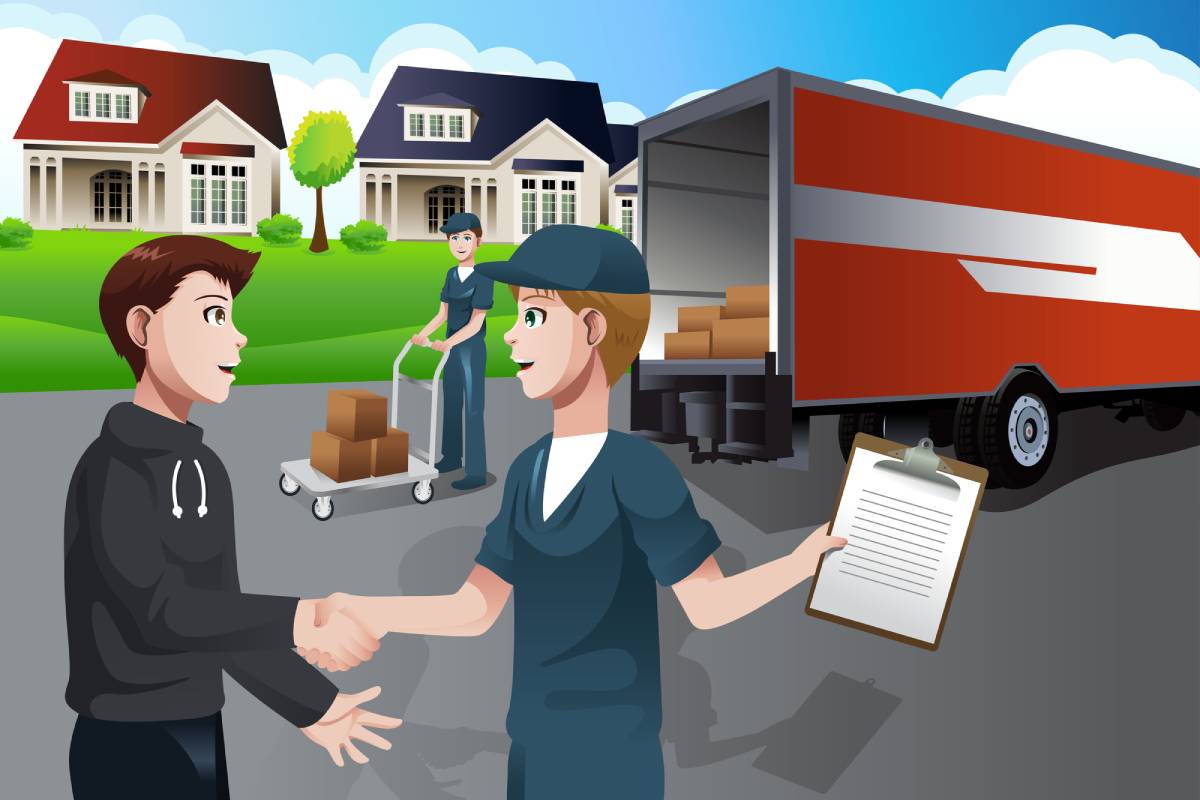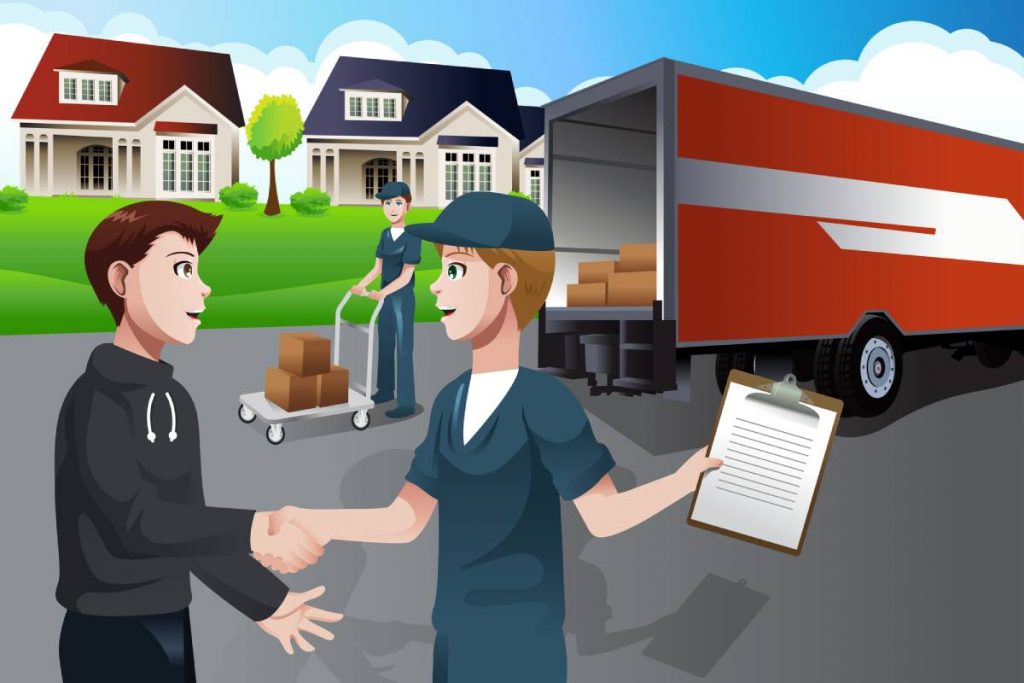 When it comes time to move, you have a lot of options. You could hire a moving company, rent a truck and do it yourself, or ask friends and family for help. But one option that is growing in popularity is hiring interstate movers. Interstate movers can take the hassle out of moving by doing all the work for you. But before you hire an interstate moving company, there are a few things you need to know.
With interstate moving, you save time and money. Avoid the inconvenience of renting a truck or asking friends for help. The company will pack your belongings into boxes and transport them directly to your new home.
Interstate movers take care of everything, but there are three things to consider before hiring one: timing, cost, and size of the move.
Timing
When hiring interstate movers, timing is everything. You want to time the move, so you aren't paying for two moves in a month. Put a note in your calendar a few months before the date of your move so you can plan accordingly. If you don't have room in your budget for two moves, look for a company that offers month-to-month payment plans.
Cost
When hiring interstate movers, it's essential to know the total cost of the move ahead of time. Some companies quote an incomplete or too vague estimate to understand what you're signing up for. Ask questions about insurance and fuel costs before accepting the contract terms.
Also See: What is the Average Cost of a Moving Company
Size of the move
The size of your move will affect the quote you receive from interstate moving companies. If you're moving across town, there's no need to hire an interstate company that charges a considerable amount of money just to estimate your price. An intrastate or local mover can do the job just as well for a much lower price.
Moving across state lines might be difficult, but with the aid of a professional and competent moving firm, this procedure can be managed. Along with time, size and cost, there are several other things that you need to consider.
See also: Average Cost of State to State Move
Choose an independent moving company.
There are so many interstate moving companies out there, but it's best to choose the one you feel most comfortable with. While all interstate movers offer similar services, no two companies will provide the same price or reasons for charging extra fees.
The best way to find a reputable interstate moving company is by word of mouth. Please choose at least three moving companies to visit in person, and inquire about their rates and policies. Ask friends, family members, or business associates for recommendations.
An interstate moving firm with a long history of expertise will be able to answer all of your questions. Choose a company that is an independent agent, not one owned by the trucking line responsible for transporting your belongings. An independent moving company will have more flexibility in its rates and policies than a large corporation.
See Also: How to Negotiate with a Moving Company
You can set the time frame
When hiring interstate movers, you can choose what date you want your move to take place. This is helpful if you find out later that you will need more time or less time for your move.
To secure a date, you'll have to do some research and ask questions about the moving company's policies and practices. For example: Do they require a two-week notice? Are there any extra fees for shorter notice?
Be sure to ask about the company's policies regarding weekends, holidays, and peak moving seasons. The company should be able to accommodate your needs.
Read Also: Moving in the Winter | How to Move on a Short Timeline
Schedule your interstate move at least before a month
Always schedule your moving with enough time to plan. A month before "the big day" schedule with your interstate movers will give you plenty of time to contact them with any questions or concerns about your move and their services. The last thing you want is to be in a rush at the end of your move.
Check to see whether your interstate moving firm is following COVID-19 rules
It is advisable to check whether your interstate moving agency is following all Covid-19 rules or not. Seek out a long-distance moving firm with a comprehensive COVID-19 action plan in place while preparing your move during the COVID-19 pandemic.
The Inter-state moving agency should be taking all the precautions such as less customer contact, thermal screening of all the employees, proper sanitization, and so on. When you're traveling such a long distance, you'll want to make sure that the professionals leading the operation are as healthy as possible.
Do you require any special moving services?
If you have any special moving requests, let your interstate movers know beforehand to accommodate you. You might have to pay extra for them, but this is better than being disappointed when the time comes. Make sure you keep your interstate moving company in the loop about all your needs and requirements. The company should provide Custom crates or boxes for packing your stuff.
Creating an item will prevent the damage that can result from the motion or vibration of the move. Crating is required for fragile items like; mirrors, lampshades, televisions, antiques, and other fine fixtures. The company should be able to provide this service for you.
Also Read: What to Expect from Full-Service Movers?
Fix a Budget
Understand the shuttle charges, packing costs, and transportation expenses beforehand, and then fix a budget. Choose the interstate moving company that offers the most competitive rates among all the options you have, but make sure to discuss what it will include with them.
Keep in mind that you might need extra services, so allow some room for errors. It is always better to overestimate your costs than to underestimate them. You can always save some money that way.
Understand the important terms and conditions
The interstate moving company you choose will have two sets of terms and conditions. There are those for the customers, which outline what they can expect from the company, along with any responsibilities on the part of the customer. The second set contains all of the information about the company.
It would be best if you understood the difference between full-service moving and self-move. You should take the assistance of interstate movers to transport your possessions if you can't move them on your own.
Avoid False Promises
Always try to avoid interstate movers that make false promises about their services or quote rates that are ridiculously low. The interstate movers with sound business practices will make realistic promises about their services, and they should be able to stick by them.
These are just a few essential items to consider when hiring an interstate moving agency. By understanding these simple things, you can ensure that your interstate movers are following the right path. Make sure to do your research and make your move a success with the right interstate moving company.
Also Read: How to Spot Fake Online Moving Reviews
Conclusion
When moving long-distance, it is essential to be aware of your interstate moving company's rules and precautions. Make sure to ask about their COVID-19 action plan and whether they are following all the necessary safety procedures. You'll also want to make sure that you have communicated all of your needs and requirements to them so that there are no surprises when the time comes for your move. Understanding these simple tips can ensure a smooth transition during this difficult time.
FAQs
How do I prepare for an interstate move?
Choose an independent interstate moving company to help you understand the terms and conditions of the moving company and other expenditures and always hire movers before one month of moving. You may also read our article on How to prepare for long distance move.
Does moving cost a lot?
It depends on what you need to move to and which interstate company you hire. The cost will also depend on whether or not your goods are being shipped by air, land, or sea transport. You must understand the difference between full-service moving and self-move. A good moving company will help you with all of the paperwork involved.
Do interstate movers damage your belongings?
It is very rare that interstate movers will cause damage to your items, but sometimes it happens. If an interstate moving company damages an item of yours, you need to contact them immediately to handle the situation. You might need to provide proof of the damage in the form of photographs, so be sure to have your phone or camera ready.
Why should I choose an interstate moving company?
You have to choose an interstate moving company for your ease and convenience. The services of interstate movers are beneficial because they offer comprehensive assistance with your move, including transportation and storage. Only hire professional movers who will put your items in safe hands.
Enter your information
Almost done!
Enter your information to view your quote.
Your information is safe with us. By using this service, you agree to receive email communications solely regarding your relocation process