How Much to Ship a Car to Hawaii?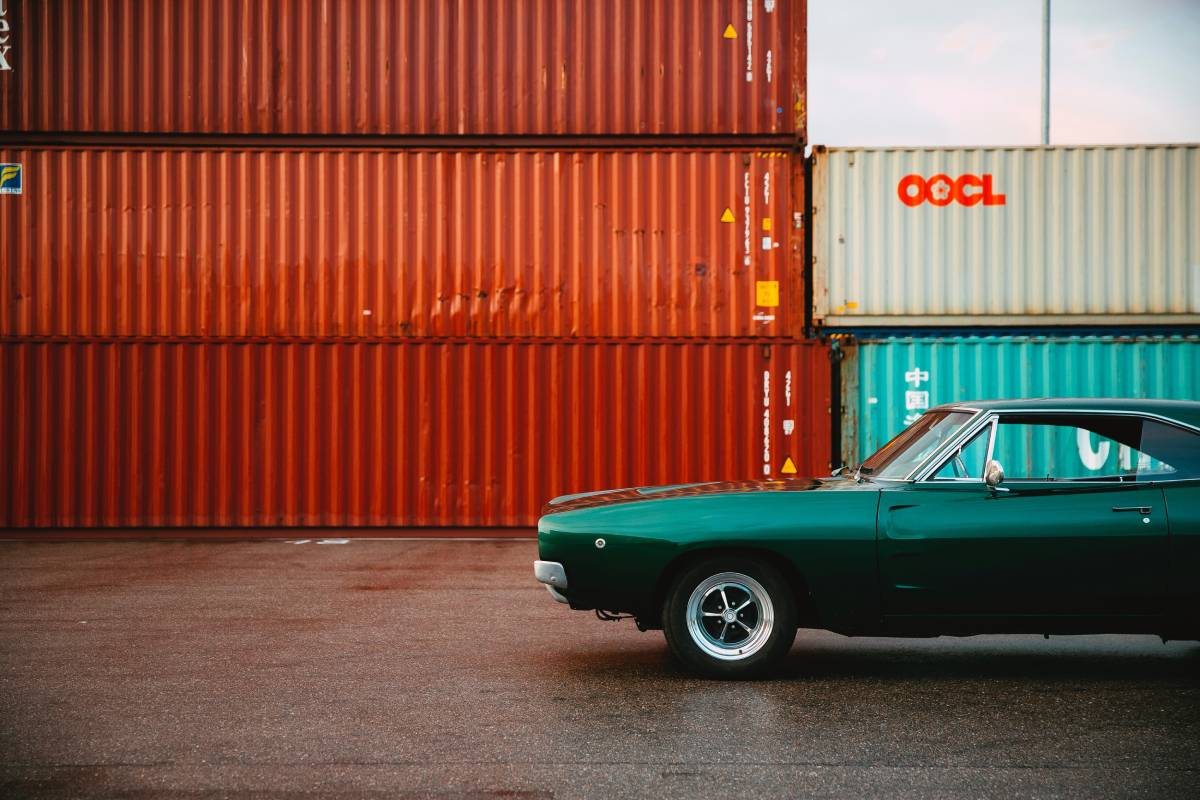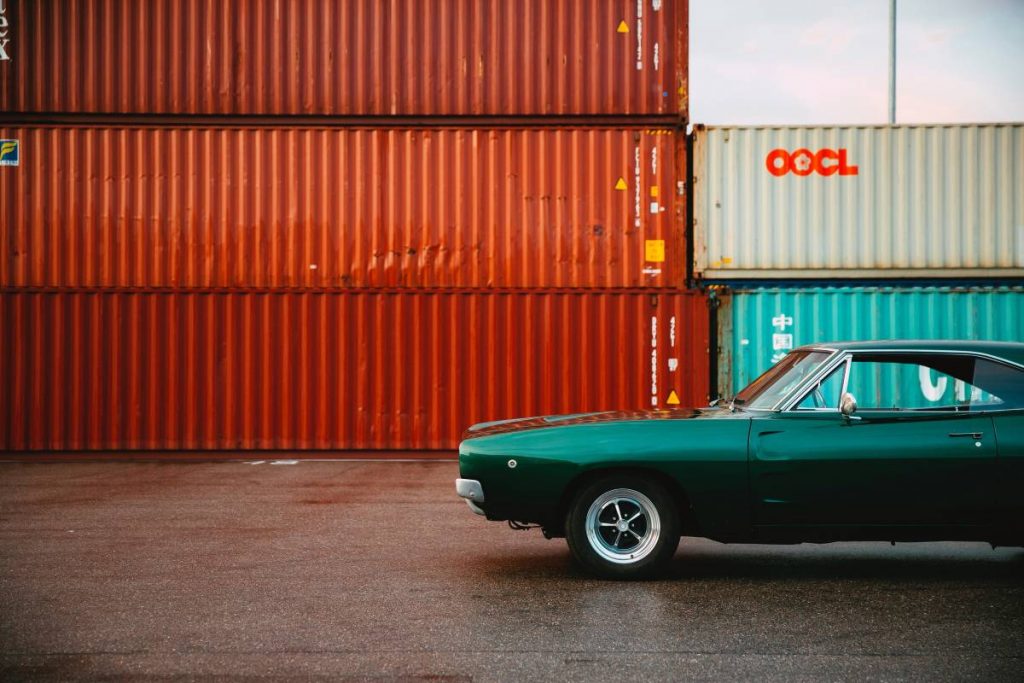 Let's find out how much it costs to ship a car to Hawaii!
There is no standard procedure for shipping vehicles to Hawaii. Hundreds of vehicles are shipped to this exotic island annually. Hence this is a big business here. You will need to arrange for both ground and sea transport. Fortunately, many shipping and transport agencies handle both modes.
The third mode of transport will be the road where you will finally receive your car, just outside your house in Hawaii. A good licensed, reputable company will pick the vehicle from your doorstep anywhere in the U.S. and reach your car at your doorstep in Hawaii. You need to bring the car to the port, and then it gets loaded to the ferry to cross the ocean.
Typical Cost
The average cost of transporting the car to Hawaii is approx. $1500. The cost will vary with the kind of transport and the type of shipping you use from the mainland. Below is a list of peak rates from a few prime areas of the U.S
The containers used to ship vehicles accommodate big cars like SUVs and big passenger-cargo vans with no additional charges. Oversize rates apply if the car is higher than 7 feet, which could be around $250 or more.
Ports in Hawaii
There are many auto- shipping ports across the Hawaiian Islands. The shipper will load your vehicle from the port along the west coast and reach your car to the ports of Hawaii. Destinations are different for shippers, and it takes around 8 to 9 days for the vehicle to reach. The port cities in Hawaii are:
Hilo, Hawaii (Big Island)
Kawaihae, Hawaii (Big Island)
Kahului, Maui
Honolulu, Oahu
Kaunakakai, Molokai
Nawiliwili, Kauai
The average cost of shipping from West Coast ports
From the California Port : $1,500
From the Washington State Port : $1110.00
Above are the average costs, and if you are charged lesser than the costs mentioned above, beware of some hidden costs along the way.
How to choose movers for your car to Hawaii
Check reviews and ratings
When choosing a transport company to move your car to Hawaii, check for ratings and reviews online. Choose companies with a good reputation and positive reviews. Be extra careful to check if the reviews you are looking at are genuine. Once you read all the reviews, you will better understand the company.
Also Read: How To Find If A Moving Company Is Reputable
Request a quote
Call for quotes from different companies. Shipping companies offer many packages with the different breakup of services. Comparing one to another, though, can get confusing. Many companies also have an all-inclusive rate, while others give basic costs with separate add-ons. You should provide them with your requirements, mentioning vehicle information and shipping dates.
Book a carrier
After checking all the quotes, you can book the carrier that suits you well. Your shipment process will begin after you have finalized the mover.
Clean your vehicle
You should ensure the vehicles are empty as no personal belongings are allowed during the shipping process. The movers do not insure anything inside the cars. This includes radio equipment, spare parts, or any other miscellaneous articles.
See Also: Hawaii DMV Change of Address
Gas
When moving your car to Hawaii by ship, you should fill not more than just ¼ tank of fuel in the vehicle.
Drop off your vehicle
You should drop off your car at the designated location as instructed by the shipper. The site could be a port or a shipping terminal. Some shippers might pick the vehicle from your home too. When handing over your car to the mover, you should hand over your ID, title of the car's owner, vehicle registration, and letter of authorization to the carrier.
Pick your vehicle in Hawaii.
You can choose from various options for picking up your car in Hawaii. You can pick from the port, designated delivery point, or at your doorstep.
If you plan to shift an old vehicle to Hawaii, you should sell off the car in the U.S. and buy a new one in Hawaii. Shipping a car to Hawaii is not cheap, so weigh your options well and consider the cost before deciding. You should also check the public transport system of Hawaii before making the decision. Oahu city has one of the best public transport systems.
Hawaii Car Shipping Companies
For shipping your car to Hawaii, you should keep your eyes and ears open for the best deals. Few reputable moving companies are listed below:
Montway Auto Transport
As one of the highest-ranked auto shipping brokers, the company has a good reputation. Their service is quick and efficient with friendly staff too. The booking process is easy, and they offer military discounts. Mount-way has an A+ rating from the Better Business Bureau (BBB). The company's customer review score is 4.53 out of 5, and their overall review is 4.6 based on 2000 reviews.
AmeriFreight
Ameri-Freight recruits fully insured drivers who have high ratings from customers. They meet the high expectations of their clients by keeping a stringent rule of working with the most reputed partners. They can ship your vehicle from any state or city in the U.S. to Hawaii. They have a network of vetted carriers and offer amazing discounts, like:
Military: $35 off
Senior citizens: $25 off
Return customers: $50 off
Multiple vehicles: $50 off every additional vehicle
Early bird: $25 off if you sign up 48 hours after getting a quote
First responders: $35 off–
Medical personnel: $35 off
Students: $25 off
Ameri-Freight has an A+ rating from the Better Business Bureau (BBB). They are rated 4.89 out of 5 by 1,100 customers.
Easy Auto Ship
This carrier is an excellent option for people looking for budget deals. They also move heavy equipment and offer relocation services and shipping cars. Based on 700 customer reviews, their customer review score is 4.64 out of 5. Easy Auto Ship provides a discount to veterans and military members. You can also avail of discounts if you are paying in cash.
The scoring system is based on unbiased information collected from the consumers of car shipping companies. The companies are scored on the following basis:
Image: Shippers with a history of solid business practices and good endorsements from customers get high scores in the category.
Charges: The companies get marked on their prices and customer satisfaction regarding the money paid. Companies with lower prices but negative feedback might not get the best scores.
Services: Companies get rated on their transport services, insurance options, pick-up and drop-off, and the duration of time taken to reach the car to its destination.
Customer review: The most crucial aspect of rating a company is reviews from satisfied and not-so-satisfied customers. The company's efficiency, helpfulness during distress, service cordiality, etc., all matter.
Frequently Asked Questions
How much does it cost to ship a car to Hawaii or from Hawaii?
The average cost of transporting a car to Hawaii is approx. $1500. The cost will vary with the type of transport, shipping, and whether the vehicle is coming from the mainland or elsewhere.
How long does it take to ship a car to Hawaii?
The time taken for the shipment depends on your location of deporting the car. Typically, it takes a minimum of one week or two weeks at the most. If your vehicle is shipped from the west coast, it will reach you sooner.
Will my car be exposed to natural elements?
The car is protected underneath the ship's deck during the journey from the U.S. to Hawaii. However, the vehicle will be exposed to natural elements during the trip from the port and does not cover insurance.
What paperwork is needed to ship a car to Hawaii or ship a vehicle from Hawaii?
You will require the standard shipment papers, similar to shipping them to any other state. However, when sending a car from Hawaii to the mainland, you'll need to show extra paperwork.
If you are the owner of the car/ truck, then you need to provide a copy of the title and current registration, your photo ID, and proof of ownership of the vehicle. If there are two car owners, both the owners should be present with the photo ID and other documents. You need to provide a notarized letter from the lien holder for releasing the vehicle for transportation.
What will I need to pick up my vehicle in Hawaii?
You will only need the booking receipt of the carrier, which is given to you once you book your vehicle after all the paperwork.
Conclusion
Scheduling a car shipment from the U.S. to Hawaii is a straightforward process. Shipping companies are preferable and beneficial as they make the entire process smooth and precise. It would help if you had all paperwork organized for your car and yourself.
Enter your information
Almost done!
Enter your information to view your quote.
Your information is safe with us. By using this service, you agree to receive email communications solely regarding your relocation process