Moving To Hawaii – Relocation Guide for 2022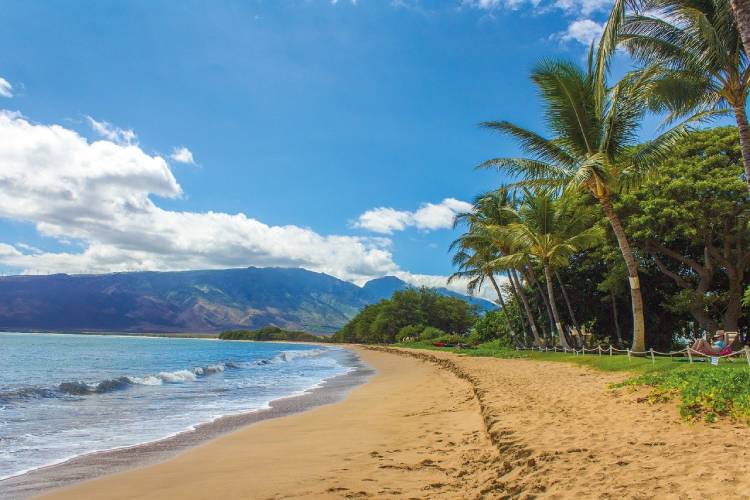 For everyone who has ever wanted to live in a tropical location, Hawaii makes for the perfect location in the USA. Besides, it's an enchanting island state that everyone has thought of living in at least once. This is an island situated miles away from mainland USA in the middle of the Pacific Ocean. Its luscious rainforests, beaches, and immaculate nature make it among the most desirable places to live in the US.
If you're genuinely considering moving to Hawaii, we have put down a comprehensive guide to help you. Let's have a look at all the things you need to consider before you decide on making the big move.
Pros And Cons Of Living In Hawaii
Pros
Hawaii has the best weather all year long. Ample sunlight with the best sunsets is what Hawaii is known for.
A Nature Lover's Paradise
Rainforests, stunning beaches, mesmerizing peaks, waterfalls, and tropical locations are some of the natural wonders located in Hawaii. It's a paradise for all nature lovers out there. Hawaii offers you the life of an islander that's laid back and close to nature. Hawaii is one of the most loved places that enable you to enjoy life to the fullest.
Adventure Activities Aplenty!
Adventure sports in Hawaii are highly in demand. Biking, mountain biking, surfing, hiking, and snorkeling are some of the fun adventure spots that you can engage in when in Hawaii.
Hawaii is a family-friendly state whereby family relations have high regard in the society.
Hawaii is the meeting point of multiple ethnicities and cultures that live together. People from all walks of life come together and live in a cohesive society.
Cons
Hawaii is expensive! Even basic necessities burn a hole in your pocket in the state.
Prone To Natural Calamities
Even though Hawaii is one of the most beautiful places to live in, the state is prone to volcanic eruptions, wildfires, and even earthquakes.
Highly Competitive Job Market
With many people wanting to move to Hawaii, getting a job becomes tough here. And coupled with high cost of living, it's not exactly a good combination if you don't have a well-paying job or one lined up here.
The tourism industry in Hawaii is bustling but most times it's overcrowded with people who would not want to go back.
Hawaii is isolated from the rest of the world and can be an extremely lonely place to live in.
Weather In Hawaii
The weather conditions in Hawaii are immaculate. It has about 10-12 sub climates in different parts of the islands and offers something for everyone. Hawaii's weather is tropical and sunny all year long. The average temperature in Hawaii during summers is 83°F while in winters is 63°F. The people of Hawaii that live in the mountains also get to experience snowfall. This happens every once in a while in these regions throughout the winter season.
The weather in Hawaii is always pleasant and mild and never extreme at any point. There are a total of about 204 days of sunshine in Hawaii on an average. The state also gets ample rainfall each year, especially in the rainforest areas of the islands. The average rainfall is about 57 inches per year in Hawaii.
One thing you need to know is the natural disasters that Hawaii is prone to. Keeping aside the fact that Hawaii has pleasant weather, it's also prone to some natural disasters like earthquakes, wildfires, landslides, rainstorms, volcanic activities, tropical storms, and more.
Don't let this dissuade you from moving to Hawaii. After all, the weather in Hawaii is extremely favorable for all. Just be mindful of the natural calamities in some regions and you'll be good.
Cost Of Living In Hawaii
Living in paradise comes with a cost. If you have not looked at or considered understanding the cost of living in Hawaii, it's time you do so now. The cost of living in Hawaii is extremely high but you'll find some amazing deals on housing and other expenses if you look for them in the right places. The resources in Hawaii are limited and most basic necessities are imported from other surrounding states. These factors along with the popularity that Hawaii has gained in recent years have increased its overall cost of living.
Expenses
On an average, a resident of Hawaii spends a lot more on utilities, bills, groceries, and other necessities than the average US citizen. To have a better understanding of the cost of living in Hawaii, we have listed down some average expenditures that a family of four spends per month:
Mortgage: $2,850
Electricity bills: $195
Groceries: $800-$1000
Utilities: $294.02
Transportation: $340 per month
These are the average expenses per month for a family of four. You need to know that these expenses vary depending on the requirements of each family. Delivering all necessary items to an isolated island costs more money. So make sure you have a high paying job to help you afford the expensive living costs.
Buying A House In Hawaii
Purchasing a house is one of the biggest expenses you spend in your lifetime. Hence, taking this decision needs to be done after careful consideration. The housing market in Hawaii is expensive in most areas. There are only a handful of areas in Hawaii where buying a property comes with reasonable rates.
| | | |
| --- | --- | --- |
| | Hawaii | United States |
| Median Home Value | $795,879 | $291,700 |
As you can see in the table above, the median home value in Hawaii is way higher than the national median home. This makes buying a house one of the biggest purchases you will be making.
Renting A House In Hawaii
Along with buying, renting a house is equally expensive for people living in Hawaii. Even when some parts of the islands are relatively budget-friendly, you'll have to go through a lot of listings to find a house that fits your budget.
If you're planning on moving to Hawaii, you must first consider renting a house or an apartment before you look for a house to buy. This will help you balance your budget and understand what suits your requirements better.
The following table will give you a look at the kind of apartments you can rent in Hawaii at different price ranges, as per BestPlaces:
| | | |
| --- | --- | --- |
| Apartment Size | Monthly Average Rent | US Average Monthly Rent |
| Studio Apartment | $1,457 | $950 |
| 1-Bedroom Home | $1,609 | $1,050 |
| 2-Bedroom Home | $2,095 | $1,278 |
| 3-Bedroom Home | $2,936 | $1,680 |
| 4-Bedroom Home | $3,500 | $1,950 |
As you can see above, the rent in Hawaii can dig a hole in your pocket if you do not have a high paying job. Managing the monthly expenses along with rent can take a toll on your finances if you do not have a plan in advance. So, make sure that you have a good look at your finances, budget and then make an informed decision when buying or renting a house in Hawaii.
Tax Rates
The tax rates play an important role in determining the cost of living in Hawaii. Hawaii has the lowest property tax rate while the income tax is the highest in the USA. The income tax is paid heavily by the high income group of Hawaii. The sales tax is moderately imposed with a rate of 4.5%.
If you've been reeling from the shock of how expensive Hawaii is, here's something to cheer about: the property tax rate in Hawaii is 0.28% and is the lowest in the nation! The income tax rate, on the other hand, is extremely expensive in the range of 1.4% to 11%. Hawaii has 12 income tax brackets that classify people into groups based on their annual income. This makes Hawaii among the US states to have the highest income tax rate.
Crime Rate In Hawaii
The crime rate in Hawaii is lower than the national average, according to NeighborhoodScout. The residents of Hawaii have a 1 in 35 chance of being a victim of a crime. The violent crime rate is 2.85 per 1,000 people which is lower than the national median of 4. The property crime rate, on the other hand, is quite high with a rate of 28.41 per 1,000 people. This is higher than the national median of 21 and you have higher chances of being a victim of property crime in Hawaii.
When you look for cities to live in Hawaii, you must watch out for cities that are relatively safer and have safe neighborhoods to reside in. Kalaupapa, Waikoloa Village, Makakweil, Mililani Town, and Schofield Barracks are some of the safest cities in Hawaii that you may want to look to move to.
Economy And Employment Opportunities In Hawaii
The economy of Hawaii is flourishing and has maintained a standard record in the past few years. With a population of 1,415,827 people, a majority of the population engages in running small businesses to sustain a comfortable living.
The following table will help you understand where Hawaii lies in terms of its economic development:
| | | |
| --- | --- | --- |
| | Hawaii | US Average |
| Average Household Income | $74,923 | $57,652 |
| Job Growth | -0.8% | 1.4% |
| Median Family Income | $83,102 | $67,712 |
| Unemployment Rate | 8.6% | 6.0% |
As you can see, the unemployment rate and job growth in Hawaii is in a rather unfavorable position compared to the national average. The salaries are higher, but so are the expenses on this island. With a decent job in Hawaii, households are able to maintain their financial stability and live a comfortable life.
The industries that contribute to the economy of Hawaii are tourism, fishing, manufacturing, agriculture, taxation, power, etc. The economic stability and growth of Hawaii are majorly dedicated to the tourism industry.
Education In Hawaii
The quality of education in Hawaii is ranked average in the US even when the number of students attending schools and colleges is the highest in the nation. According to USNews, higher education in Hawaii ranks 21 while primary education ranks 26th in the United States. The quality of education in Hawaii drastically improved after the arrival of missionaries in the islands. Since then, the number of people graduating high school, universities, and college has gone higher. The quality of education has also improved in the past decade.
Hawaii is home to some of the most prestigious universities, schools, and colleges that offer students exceptional educational opportunities. Let us have a look at some of these top rated educational institutions in Hawaii:
Elementary Schools
Waikiki Elementary School, Honolulu
Puuhale Elementary School, Honolulu
Koko Head Elementary School, Honolulu
Hokulani Elementary School, Honolulu
High Schools
Honoka High and Intermediate School, Honolulu
Hawaii Baptist Academy High School, Honolulu
Moanalua High School, Honolulu
James Campbell High School, Ewa Beach
Universities And Colleges
Brigham Young University, Laie
Hawaii Pacific University, Honolulu
University of Hawaii Maui College, Kahului
The University of Hawaii at Manoa, Honolulu
Traffic And Transportation In Hawaii
The government of Hawaii invests in the maintenance of its transportation systems to ensure that everyone reaches their destination in time. Public transport is used by a majority of the population as it is open and accessible to everyone. Hawaii ranks 4th in the US for using public transport. Besides, there are ample bike paths, along with parks, and other transportation that allows residents to navigate around the island in a convenient manner.
Since Hawaii is a small state with unique topography, the roadways are unusually engineered. These roads are not the straight roads that you see in any other state of the US and there are constant constructions taking place to ensure that these roadways are well maintained. If you want to move to Hawaii, you do not have to invest in a personal vehicle for convenient transport. Using public transportation will be enough as they reach you to your desired destination in time.
Also Read: How Much to Ship a Car to Hawaii?
Places To Visit In Hawaii
1. Mauna Kea
This is the highest peak in Hawaii and the world and hence is a major tourist attraction. Flourished with flora and fauna, it is a destination that you must visit.
2. Poipu Beach
This is one of the cleanest and most beautiful beaches that you'll find in Hawaii. With crystal clear waters and ample adventure sports activities lined up for tourists, you'll have a good time here.
3. Hilo
Hilo is a small city that will allow you to experience the island life of people in Hawaii to the fullest. Despite its size, you'll get the best food, nightlife, and cultural experience of living in Hawaii.
Other than these three destinations, there are a few other places that you can visit in Hawaii to experience the close community and island life of Hawaii residents:
Lahaina
Pearl Harbor National Memorial
Hawaii Volcanoes National Park
Ka'anapali Beach
Haleakala National Park
Best Places To Live In Hawaii
One of the biggest struggles when moving is finding the perfect location to move to. The whole of Hawaii is a gorgeous state to move to and you will find ample cities and villages. Let us look at some of the best places you can consider living in when moving to Hawaii:
1. Hilo, Big Islands
Big Island is one of the most affordable islands in Hawaii to live in. Hilo is one of the best places to live within the vicinity of a close community and farm life. You'll get to experience the life of an islander. It's a city where most people engage in agricultural activities as their main source of income.
Population: 45,100
Median Home Value: $453,108
Annual Median Household Income: $52,563
Monthly Median Rent: $1,125
2. Honolulu, Oahu
Honolulu is the capital city of Hawaii with several economic opportunities for skilled professionals. It's termed as the most livable city in Hawaii that provides several job opportunities and also has some of the best schools and universities as well. If you're moving to Hawaii with your family, you can definitely consider Honolulu.
Population: 400,300
Median Home Value: $798,129
Annual Median Household Income: $66,228
Monthly Median Rent: $1,943
Also Read: Moving To Honolulu – A Relocation Guide for 2022
3. Kahului, Maui
Kahului is one of the most visited cities in Hawaii as it is a popular tourist destination among foreign citizens. It's also one of the destinations with a housing market with a high price range. Not everyone will be able to afford the cost of living in Kahului. Before you decide to move here, you'll have to first look for a secure job and arrange your finances accordingly.
Population: 31,300
Median Home Value: $797,415
Annual Median Household Income: $49,694
Monthly Median Rent: $1,295
4. Wailea, Maui
Wailea is a popular destination among retired couples to settle down in. Even with the highest housing rates in all of Hawaii, it has become one of the most loved places to live in. Wailea is isolated from the rest of the cities and has a more laid back vibe. The close family life is what you can expect from Wailea.
Population: 6,200
Median Home Value: $869,604
Annual Median Household Income: $81,932
Monthly Median Rent: $1,335
Summing Up
Hawaii is definitely one of the most loved destinations that most people dream of living in. Life on the islands sounds and is appealing. But before you decide to move to the Aloha State, do consider the high cost of living. If a tropical paradise seems like a fair trade-off for the expenses, then moving to Hawaii might just be the best decision you ever took!
FAQs
Can You Move To Hawaii Without A Job?
Moving to a new city requires a lot of planning ahead and financial ability. Hawaii is an expensive state to move to considering the cost of living, housing expenses, monthly utility bills, and other factors. Without a job, managing your finances can be extremely difficult. Hence, we suggest you make sure you have a job that pays you well before you move to Hawaii.
Is Moving To Hawaii A Good Idea?
Moving to a new city or a state is a long complex process. Hawaii is a state that's far from the mainland, making the moving process extremely difficult. But if you have your finances sorted to compensate for the high cost of living and love the tropics, then moving to Hawaii would be a great idea!
Can I Live In Hawaii On $2000 A Month?
In simple terms, the answer is no. Hawaii is a state with a high cost of living. The average monthly expenditure alone on rent is over $1,500. Other than that, monthly utilities cost almost $300, and transportation costs $340. There are a lot more expenses that you have to cover and $2,000 is not going to cut it for you. Make sure you plan out your expenses beforehand and make an informed decision.
Also Read: Best Moving Companies to Move to Hawaii
Enter your information
Almost done!
Enter your information to view your quote.
Your information is safe with us. By using this service, you agree to receive email communications solely regarding your relocation process