Moving From Los Angeles To San Francisco – A Detailed Guide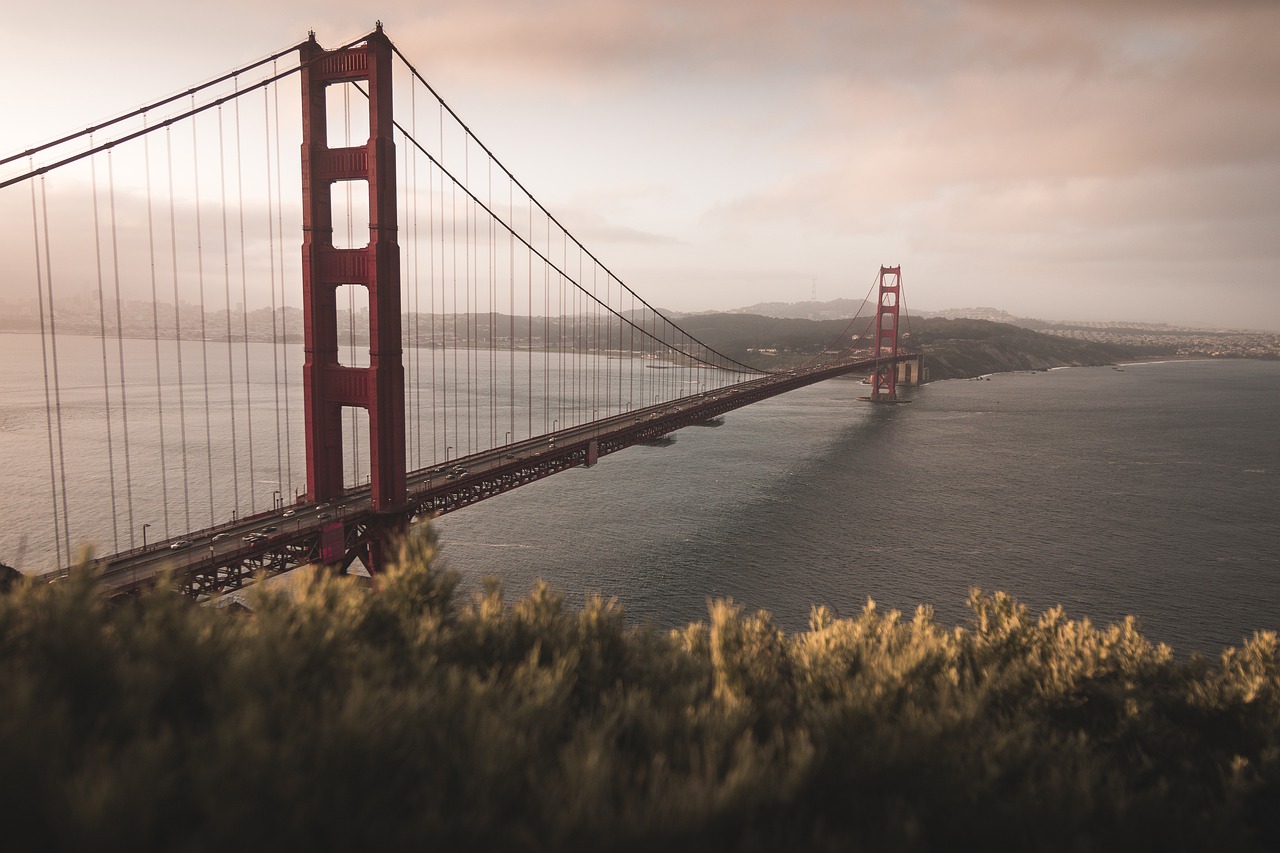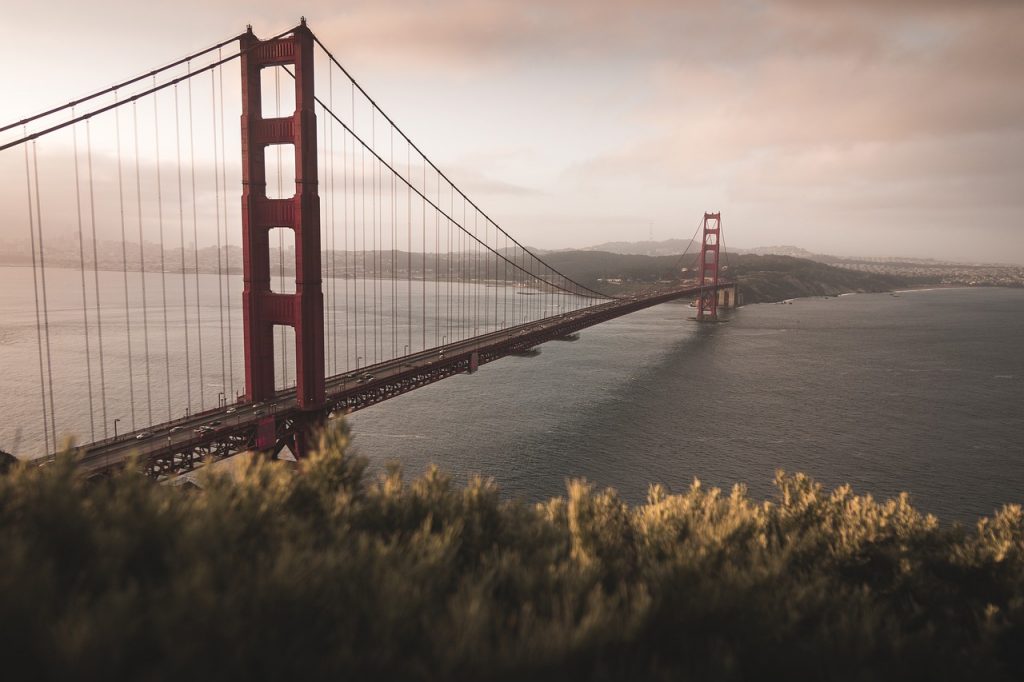 Hands down, Los Angeles and San Francisco are California's most desired cities to live in. But there may be certain aspects about San Francisco that may make it even more desirable to move to despite it being expensive. The progressive culture, beautiful landmarks, and effective transportation system are just some of the many reasons why people have been leaving the City of Angels and settling in the Golden Gate City.
Wondering how different life would be after moving from Los Angels to San Francisco? We got you covered!
Some Points To Consider Before Moving From Los Angeles to San Francisco
Weather
There is nothing much to analyze when it comes to the weather in both cities. Los Angeles has high humidity but the year-round temperatures throughout the city fall within the warm and hot category. The city does not see any snow and receives sunny days above the national average as well.
The weather in San Francisco is a bit milder than in Los Angeles. The average temperature during summer ranges between 53°F to 67°F in San Francisco whereas Los Angeles' summer temperature is in the higher 70°F zone. However, you'll see a substantial amount of fog in the Bay Area of San Francisco since it is near the Pacific Ocean. But that is just a minute drawback to be taken seriously.
Winters in San Francisco are temperate as well, with the temperature falling in the 46°F to 57°F zone. You'll receive some amount of rainfall during these winter months, so carry an umbrella or a light raincoat with you.
Cost Of Living
You'll have to do some serious budgeting if you plan on living in San Francisco because the cost of living is much higher than in Los Angeles and much higher than the national average as well. Real estate in San Francisco is 66% higher than in Los Angeles and is the main reason for this high margin.
| | |
| --- | --- |
| City | Median Home Cost |
| Los Angeles | $883,400 |
| San Francisco | $1,471,200 |
Also, rent in San Francisco is higher than in Los Angeles.
| | | | |
| --- | --- | --- | --- |
| City | 1-bedroom | 2-bedroom | 3-bedroom |
| San Francisco | $2,580 | $3,136 | $4,032 |
| Los Angeles | $1,588 | $2,025 | $2,668 |
Apart from sales tax rates, the income tax rates in both cities are similar to each other. The income tax rate in both cities stands at 9.3%, while the sales tax rate in San Francisco is 8.5%, which is a bit lower compared to Los Angeles' rate of 9.5%.
Job Market
With a GDP of $531 billion in 2019, San Francisco's economy has been exponentially growing and is one of the many reasons why young couples have started to move to this city. A growing economy means a healthy economy which also means more job opportunities. San Francisco's thriving economy runs its wheels on the backs of its financial, tourism, medical, and technology industries.
To give you a broader understanding of San Francisco's economy, here are a couple of its top employers that have created various job opportunities for residents and newcomers alike.
UCSF Medical Center
Gladstone Institutes
Salesforce
Uber Technologies
BNP Paribas
Since SF's economy is thriving, it won't come as a surprise that San Francisco's unemployment rate is below Los Angeles' and even below the national average. San Francisco's unemployment rate stands at 5.4% whereas Los Angeles' rate is at a whopping 10.6%.
Where salaries are concerned, San Franciscans earn more than their fellow Angelenos and more than the rest of the country as well. This is a real cheer because affording San Francisco's exorbitant cost of living could be a problem if salaries were paid less than the national average.
| | | |
| --- | --- | --- |
| City | Annual Median Household Income | Average Income Per Year |
| San Francisco | $78,400 | $49,988 |
| Los Angeles | $49,688 | $28,320 |
Also Read: Cities Americans Are Fleeing To
Transportation
Los Angeles' public transportation system is not as proficient as San Francisco's despite having Metro Rail serving major areas of the city. San Francisco's public transit system covers nearly every part of the city and is regarded as one of America's most comprehensive public transportation systems. Traveling in San Francisco is not restricted to just trains and buses but it extends to streetcars and cable cars as well. Even if you don't own a vehicle, San Francisco's public transport has got you covered.
San Francisco is dependent on the San Francisco Municipal Railway (Muni), Bay Area Rapid Transit (BART), and Caltrain transit systems to commute passengers across or out of city limits.
Muni Metro: Covers southern and western neighborhoods to Downtown San Francisco.
The Historic Streetcar E and F Lines: The F line starts from Fisherman's Wharf to Embarcadero (eastern waterfront) to Market Street and ends at Castro Theater. The E line commences from Caltrain Station and runs along Embarcadero to Fisherman's Wharf.
BART: Traffic can be a problem in San Francisco and if you have to get anywhere on time, use the BART railway system as it can easily navigate through traffic-congested areas.
Caltrain: Has three major stops in San Francisco and commutes up to San Jose.
See Also: How Much Does It Cost to Move Out of San Jose?
San Francisco is a bike-friendly city as well. Due to the many bike lanes installed by the city's Municipal Transportation Agency, many have found commuting to work by bike efficient and more eco-friendly. San Francisco is a pretty small city to navigate through, so you'll not have a problem bumping into traffic while bicycling around the city.
Some Notable Places Worth Sightseeing In San Francisco
Golden Gate Bridge
Ferry Building Marketplace
The Painted Ladies
Dolores Park
Also Read: Why People are Moving out of Los Angeles
Best Places To Live In San Francisco
Mission District
A large part of the Latino culture is found in Mission District. You'll find much of its Latino element in the cuisine its restaurants and stalls offer. When it comes to jobs, Mission District has a lot of opportunities in the tech industry; therefore, many young professionals have been moving to this area. Some parts of the neighborhoods aren't that safe to walk through, and the traffic can get congested at times, so raising a family might not be suitable. But if you plan on starting a career, Mission District will serve you well.
Population: 47,205
Median Home Value: $1,063,016
Monthly Median Rent: $1,813
Annual Median Household Income: $118,017
Also Read: Best San Francisco Neighborhoods to Live In
Pacific Heights
Pacific Heights is regarded as one of San Francisco's richest neighborhoods with around 48 billionaires residing in them. Just by walking along its streets, you'll find a plethora of Victorian-style houses adorning the sidewalks and this nature has made people move to Pacific Heights. The community is close-knit and the crime rate is below the national average, which means raising a family in any of Pacific Heights' areas is favorable. Also, the streets are clean and the shops are plentiful.
Population: 29,405
Median Home Value: $1,702,999
Monthly Median Rent: $2,448
Annual Median Household Income: $167,460
North Beach
San Francisco is culturally diverse and this diversity is reflected in North Beach's neighborhoods. North Beach is known as 'Little Italy' since a large portion of the Italian American population resides in its neighborhoods and that influence can be felt in its pizzerias, trattorias, and coffee shops. Also, the neighborhoods are quiet due to low traffic intensity and the public schools are pretty decent which makes it a perfect place for retirees, young professionals, and families.
Population: 14,189
Median Home Value: $1,155,199
Monthly Median Rent: $1,337
Annual Median Household Income: $55,684
Also Read: Moving From NYC To LA – A Detailed Guide | Moving From Los Angeles To Seattle
The Cost Of Moving From Los Angeles To San Francisco
Have a look at some of the approximate prices you should find in the moving market. However, these price ranges can fluctuate depending on the size, location, and time of the move.
| | | | |
| --- | --- | --- | --- |
| Size Of The Move | Professional Moving Company | Moving Container Company | Truck Rental Company |
| 1-bedroom | $1,651 – $2,602 | $1,242 – $1,676 | $614 – $827 |
| 2-bedroom | $1,746 – $3,159 | $1,579 – $2,127 | $637 – $856 |
| 3-bedroom | $2,237 – $3,900 | $1,847 – $2,496 | $722 – $974 |
Moving can be done according to your budget as well. If you're on a tight budget, then renting a truck will be your best option. However, you'll have to do all of the heavy lifting such as loading and unloading. This option is advisable only if you have friends or family to help you with all of the hard work. However, if you have a larger move, then hiring a professional moving company will be good for you. You can leave all the loading, unloading, packing, unpacking, and even junk removal to them. Since they offer a wide range of services, professional moving companies will cost you a bit of money, but they're worth your time and energy.
Conclusion
San Francisco is another one of California's gems. The public transportation around the city is efficient, the people are warm, and the culture is diverse. However, affording this gem of a city comes at a price since the cost of living is exorbitantly high. If you can somehow manage by cutting down unnecessary expenses, then why not plan on moving from Los Angeles to San Francisco?
See Also: Moving To San Francisco – Relocation Guide
FAQs
How Much Does It Cost To Move From Los Angeles To San Francisco?
Moving from Los Angeles to San Francisco will cost you approximately somewhere in the range of $1,405 to $2,504. However, variables such as time and location of the place, additional moving services like junk removal, or packing and unpacking all affect the overall price as well. Moving companies have different packages and price ranges. Therefore, it's better to research at least 2- 3 moving companies before finalizing any deal.
What Salary Do You Need To Live Comfortably In San Francisco?
Coping with San Francisco's high cost of living can be a task if you haven't scored a lucrative job. To lead a comfortable life in this city you'll need to earn at least $58,240 per annum. But if you have one child and assume that you are providing only for that child and yourself, you'll need to earn roughly around $116,711 per year.
Is San Francisco Cheaper Than Los Angeles?
You'll have to do some budgeting if you choose to live in San Francisco because its cost of living is 14 times higher than in LA. Therefore, it's important to scout for lucrative prospects in San Francisco before moving here.
Also Read: Moving To Los Angeles
Enter your information
Almost done!
Enter your information to view your quote.
Your information is safe with us. By using this service, you agree to receive email communications solely regarding your relocation process