Top Reasons Why People are Moving out of Los Angeles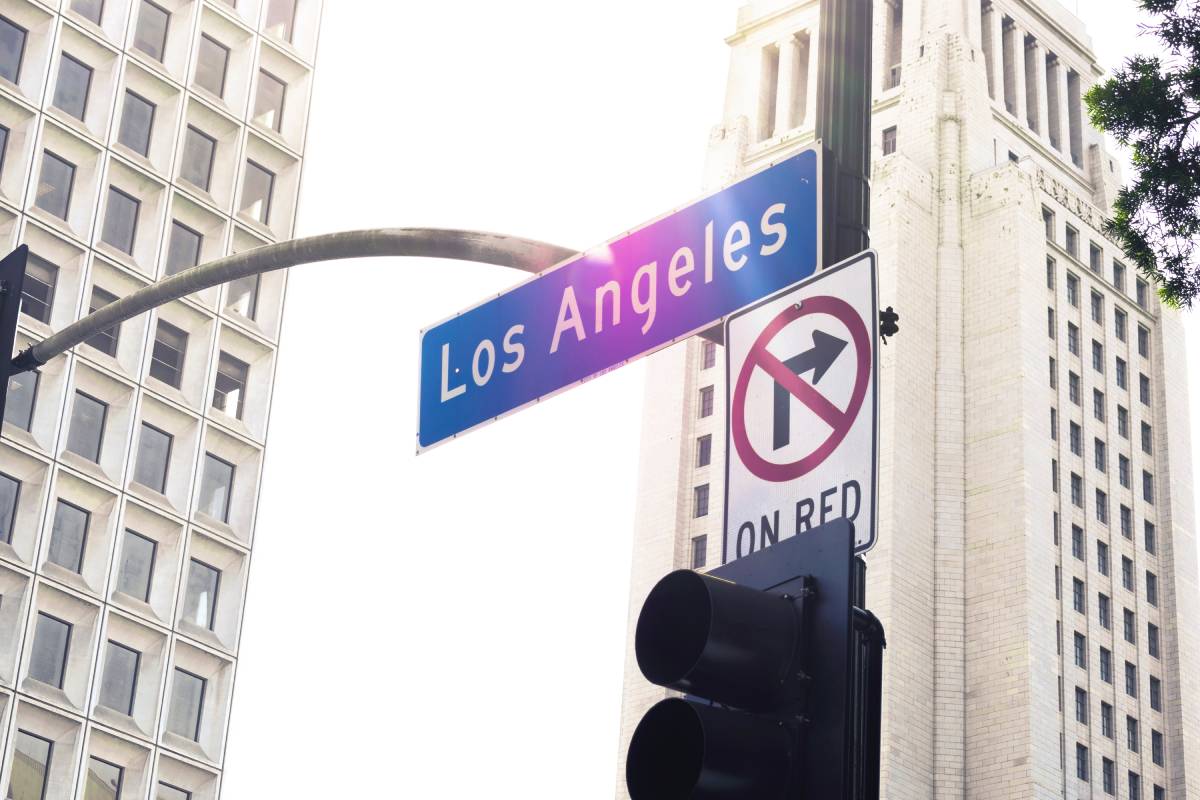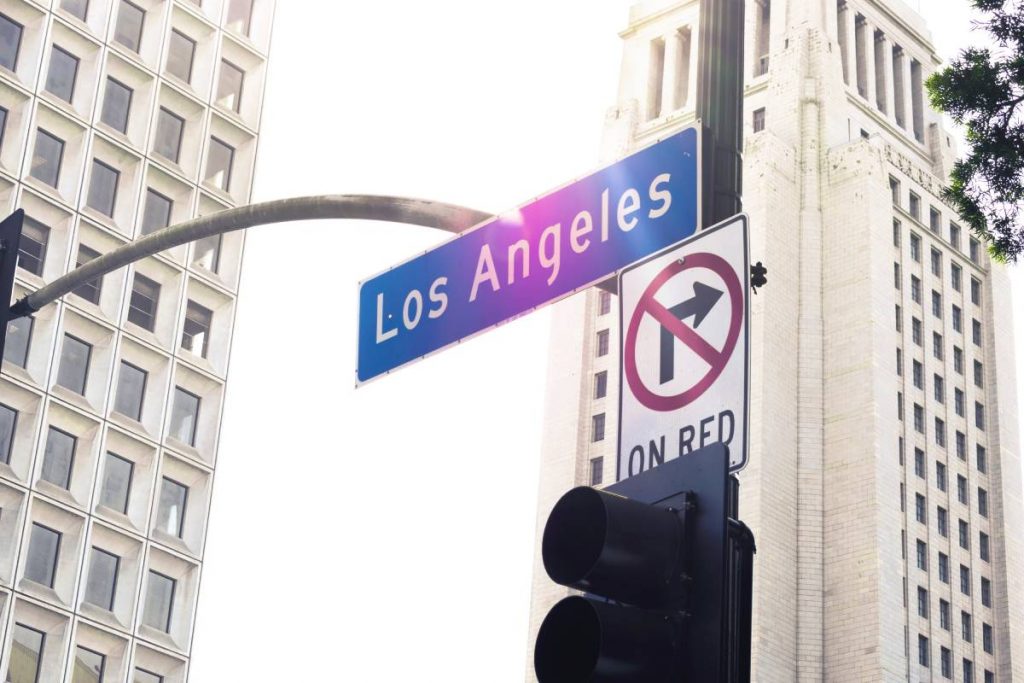 Read on to understand why Californians are leaving Los Angeles for better pastures.
The so-called 'CalExodus' already began before the pandemic but has increased momentum during the last two years. There has been a remarkable decrease in the number of Americans moving to California during this period. While people would imagine that the city of Los Angeles is a magnet for anyone looking for entertainment, exotic cuisines, cosmopolitan life, and Hollywood glamor, it looks like these reasons are not strong enough to lure new residents in.
Why are they moving out?
While one would imagine that moving to Los Angeles is the number one item on every millennial's agenda, some factors have made it near impossible to live sustainably in this city. The glitter and glamor of this city can enchant the new resident only for so long until the other cracks in this city begin to reveal themselves. Here are some of the top reasons why people are leaving Los Angeles.
Homelessness: With the high cost of living and increase in layoffs, people are forced to move out of their homes and live in their cars or on the street, thanks to the pandemic and recession. Homelessness has seen a significant rise since COVID-19 spread across the country. According to the Los Angeles Services authority, homelessness increased by 16.1% in 2020, translating into about 60,000 people living on the streets of Los Angeles. Even though Los Angeles can vouch for bearable weather, compared to its East Coast cousins like New York City, living without a roof cannot be sustainable for long.
Overcrowding: If you have ever experienced traffic jams on the 405 or 101 in Los Angeles during peak rush hour, you will undoubtedly feel like you spend a great amount of time on the road. It was found that the average Los Angeles resident spent about 102 hours a year in traffic jams. This has a detrimental effect on the working class, who have to rush from shift to shift at different jobs in the city.
Lack of Safety: Violent crimes, shootings, and homicides have been steadily rising in Los Angeles. According to the Los Angeles Police Department's Crime & Initiatives Report in 2021, the LAPD seized 8,861 illegal firearms in the city, the highest count in a decade. The number of officers sworn in has also decreased, standing at 9,516 in 2021, lower than those sworn in during 2020 and 2019, thanks to budget cuts and a hiring freeze during the pandemic.
Extreme Inequality: The main culprit behind the increasing socio-economic inequality in Los Angeles is the steady decline in middle-wage jobs between 1990 and 2012. This was when manufacturing, trade, and construction companies moved out from LA or closed down. At the same time, low-income jobs like hospitality, cleaning, and food services increased by 15%, while high-income jobs also rose by 6%. The divide further widened, making it impossible for low-wage workers to rise through the ranks into high-income jobs.
Exorbitant Taxes: Los Angeles has been known to have high taxes. Of the 42 cities in Los Angeles County, the minimum combined sales tax is 10.25% in 2022, the highest in the United States. This is above the already exorbitant gas tax, motor vehicle tax, and traffic fines. Low-income families are hit the hardest, which makes this a regressive tax. Increased sales tax also encourages local governments to give more attention to commercial development over housing development since commercial development rakes in more cash.
Pricing: Whether it is the monthly rent or a gym membership, or even a movie ticket, you are most likely to pay a premium on your purchases in Los Angeles. It has become unbearable for the locals to pay such a huge premium to live here. Some would find the prices for even food and water in Los Angeles unbelievably high, and they would be right.
See Also: How Much Does it Cost to Move Out Of Los Angeles?
Burning out: With the unimaginable amount of bills to pay, long working hours, rushing from one job to the second to make ends meet, being stuck in traffic, it is no wonder that the people of Los Angeles are burning out and fast. Los Angeles has fast become one of the most stressful places to live in the United States. There is barely any downtime for people to relax, spend time with their families and friends, socialize and/ or pursue hobbies.
Not ideal for Raising Children: While Los Angeles is perfect for seekers of glitz and glamor, nightlife, entertainment, and the fast life, it is not ideal for a family that comes with children in tow. According to Brandeis University's Child Opportunity Index, 29 neighborhood conditions were charted out as criteria for any city to be considered ideal for bringing up children. These conditions ranged from good schools to housing vacancies, high school graduation rates, and child safety. Sadly, Los Angeles didn't score very high on this index and ranked one of the least ideal places to rear children. Besides, you'd instead invest in a city where you can get a house with a garden and affordable daycare.
Unstable Political Scenario: According to a poll run by the LA Times, it was said that the majority of voters felt that problems in Los Angeles like homelessness and increased criminal activity are a result of bad governance. Moreover, about 90% of pollers believed that the government was not giving enough attention to mental health issues that are on the rise. Even though 60% of the voters believed that sleeping on the streets should not be considered legal, the courts have kept the rights of homeless people intact.
Health Care: Not only does Los Angelinos likely pay a premium on health care services, but they also suffer from the lack of efficient doctors and healthcare providers in the area. While plastic surgeons may be a dime a dozen and alternative healthcare services may be popular, the state of California as a whole is struggling with a shortage of doctors and medical staff.
Decentralization of Jobs: Thanks to the advent of 'work-from-home' culture, many people working in and for Hollywood-related companies and productions, needn't have to clock in at that office anymore. This makes it a lot easier for people to afford housing and daily living outside of Los Angeles. Not only is this a blessing for people who have had to sit for hours in traffic, but this also saves the company a lot of money by not having to pay rent for office space. Working remotely has been a definite game-changer.
See Also: What Salary Do You Need To Live in Los Angeles
Drug Problem: LA has been notoriously deemed the hub of drug trafficking in the United States for decades, having also earned the HIDTA acronym (Los Angeles High-Intensity Drug Trafficking Area). Beaches and parks are littered with used and discarded heroin needles, making for unwanted pokes and jabs in your feet wherever you go. While marijuana was considered the 'gateway' drug in the past, now people turn to addiction via prescription drugs. You will find addicts using methamphetamines, cocaine, and heroin on the streets. Even though this situation can improve with the right legislative actions, it is not likely to happen any time soon.
Cost of Housing: The medium property value in the Los Angeles housing market is approximately $550 per square foot. So if you are renting a place in LA with the hopes of buying a house someday, you will have to start saving a long time in advance. If you manage to get a good amount of savings despite the rent, entering the mid-range housing market would require about $860,000. With exorbitant rental fees, locals struggle to save even a small amount of their income.
Unhealthy Smog: Apart from the dangerous wildfires spreading smoke through California, Los Angeles is perpetually engulfed in smog. Add to this over a million cars and emissions from industrial areas, and you are left with a traffic jam in a cloud of smoke that causes Angelinos to have respiratory problems and other illnesses. While there was some respite during the coronavirus lockdown, the smog has returned with clearer skies and cleaner air.
Broken Dreams: Many Americans flock to Los Angeles to live out their dream of being in Hollywood. Unfortunately, the entertainment industry is one of the largest and most cutthroat industries globally, and to even be noticed in the first year of auditions and shows is like being a needle in a haystack. Out-of-towners who move to LA in the hopes of being 'discovered' are rudely shaken into reality when their auditions get them nowhere, and they are stuck in debt, rent, and daily expenses in the expensive city.
Also Read: Tips for Moving to a New City Alone
Where are they moving to?
According to recent trends, these are the top 5 states that Angelinos are leaving their home city for:
Texas: Believe it or not, this techie-haven Texas has become a trendy migration spot for Angelinos, especially Austin, with its affordable living costs and vast spaces, which accommodate large families quite comfortably.
Idaho: While Boise is also becoming a technology hub in Austin, TX, it has one more feather in its cap, making it even more attractive for new Angelino residents. There are fewer cars, which removes the stress of traffic jams. This is a big plus point for people who commute to work every day and dread wasting hours on the road.
Florida: Florida may not be on the west coast, but you won't miss the beachy vibe in this coastal state, with good weather throughout the year, palm trees, and equally tech-savvy amenities.
Arizona: Arizona offers good weather, cheaper cost of living, excellent spots for nature lovers, and super-efficient technological accessibility.
Also Read: 11 Largest Cities in California
Conclusion
The pandemic may have accelerated the migration process of Los Angeles residents, but it isn't the only reason that has caused this mass exodus. While the government can remedy some of the reasons people leave, it is not likely to improve in the near future, making for a sad situation in this city.
Also Read: Why are Retirees Leaving Florida
Frequently Asked Questions
Where are the Californians moving to in 2021?
As of December 2021, the most popular states people were moving to from Los Angeles during the pandemic were Texas, Arizona, Nevada, and Washington. But it is important to note that the states that saw the increasing influx of Californians were Idaho, Tennessee, and Montana.
Why is California so expensive?
Some of the main factors that make California so expensive to live in are the cost of housing and gas, the huge demand for living in popular areas, and grocery and utility costs. Given that each of these is likely to be more expensive than in other states, these factors make California expensive to live in.
Is Texas better than California?
While there are many pros and cons to both states, Texas has the upper hand regarding lower taxes. Another big plus point is that Texas doesn't have a state income tax paid by residents. In contrast, California is one of the highest state income tax collectors in the United States, charging 13%.
Is Hollywood leaving California?
Hollywood is indeed making its way eastward to New Mexico. New Mexico offers better tax incentives, which works very well for filmmakers and companies. This makes for a great reason to shift base from California to New Mexico.
Is living in Los Angeles stressful?
Interestingly, according to a poll conducted on over 3000 residents of different cities, including Los Angeles, New York City, Miami, Dallas, and Chicago, Los Angeles was voted as the most stressful city in the United States. The poll showed that 76% of California locals believed that everyone in Los Angeles is stressed out daily.
Also Read: Best Places to Raise a Family in the US
Enter your information
Almost done!
Enter your information to view your quote.
Your information is safe with us. By using this service, you agree to receive email communications solely regarding your relocation process