What is a Mother-in-Law Apartment?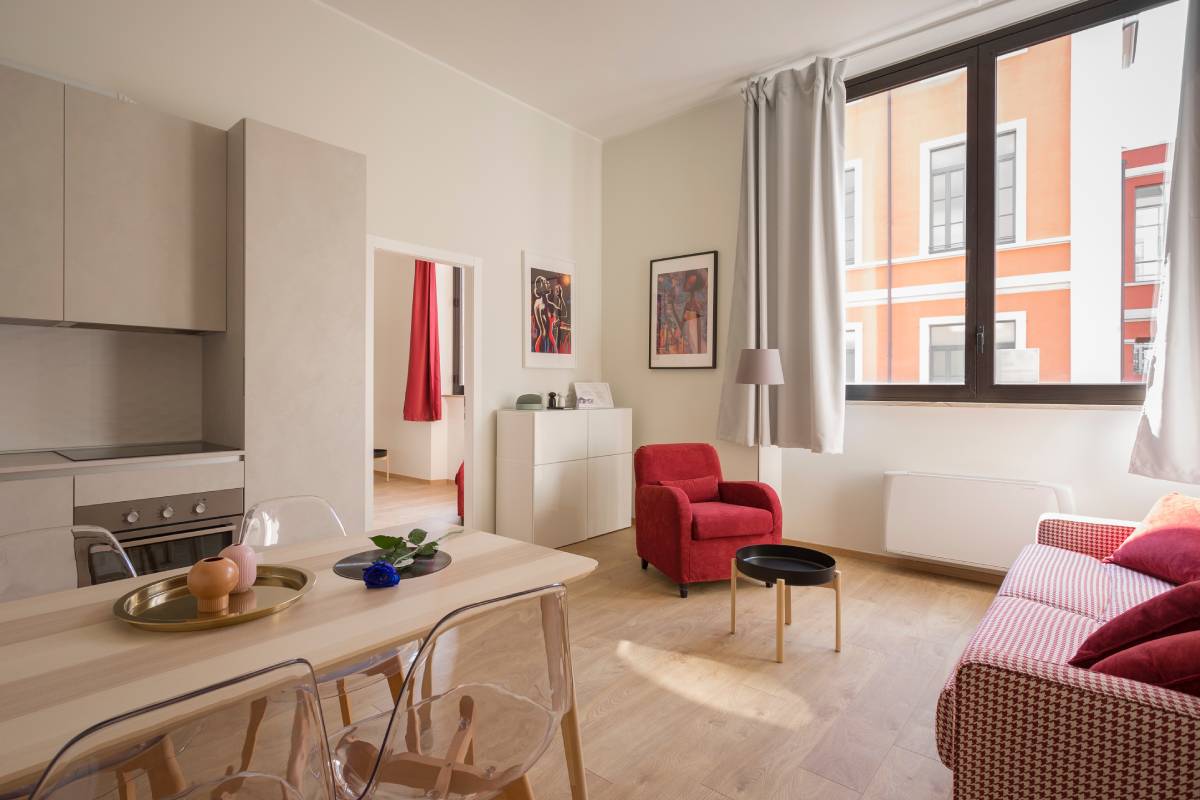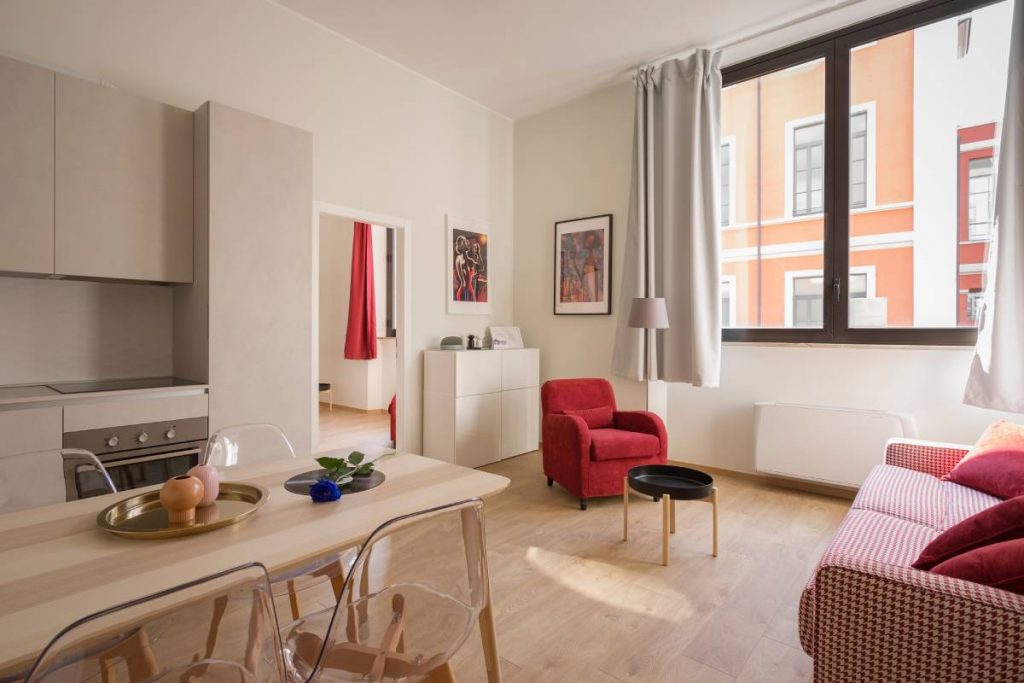 A mother-in-law's apartment is a self-contained unit within a home, typically above the garage, that can be used as a separate residence by in-laws, parents, or other relatives. Mother-in-law apartments are gaining popularity as more and more homeowners become interested in creating extra space for their loved ones. They can also provide an income stream through rental properties. If you're considering adding a mother-in-law apartment to your home, there are some things to keep in mind. Read on to learn more.
Definition
A Mother-in-Law Apartment (also called an in-law suite) is the term used to describe when someone lives in their unit with private entry, often located on the property of another family member. The resident pays rent for this separate living space, but they are not considered part of the main household. It's typically set up so that both families can live together comfortably without having too much interaction or getting in each other's way. A mother-in-law suite usually includes its kitchenette, bathroom, and bedroom/living area.
Mother-in-law apartments are an excellent way to increase the livable square footage of a home without making huge changes or renovations, but it's important to keep in mind that even when an apartment is separate from the house, it's not always easy for them to be independent.
What does a Mother-in-Law Apartment involve?
There are several hurdles to overcome when it comes to building a mother-in-law apartment from the ground up, including confusing city planning rules and various building restrictions. There are very few places that will allow you to build an apartment separate from your main home unless it is an accessory building. Even then, you might have trouble getting a permit for it, depending on where you live.
That being said, if you want to convert existing space into a mother-in-law's apartment, it's a much more straightforward process. For example, if you have an unfinished basement in your home, the space may need very little work to be transformed into a livable apartment. You can make separate entrances and connect utilities between the apartment and house if needed.
Extended families often use a Mother-in-Law Apartment with parents and in-laws or by a single adult child of a few. While it can be an economical solution for one who has little money to spend on rent, the more beneficial aspect is that it provides an opportunity for children to live nearby while having their own space.
In order to make this process easier, there are certain guidelines to consider when building a Mother In Law Apartment. The first step is to speak with your local city council or local government to determine what restrictions there may be for the area you want to build on. Many have been told they need a permit, and others didn't know they needed one until after it was built.
When building a mother-in-law apartment, it is important to make sure that you follow all city codes, such as building permits and zoning laws. If the apartment is built in an area with zoning restrictions on the size of homes and apartments, your new apartment may not meet these requirements. Before finalizing your plans and purchasing property, speak to local zoning officials who can tell you what size apartment your property can support.
Once you have determined that it is legal to build an apartment in the area, there are many factors to consider in building a Mother In Law Apartment. The first step in construction is typically to create spaces for entryways and utilities, which will allow the residents of the new apartment to connect with the main house. The next step is deciding whether or not to add an exterior entrance; if there is no exterior door, your new unit will be completely separate from the house.
Deciding how you want utilities to run between the main home and apartment can also play a significant role in renovations. Plumbing is one of the most important additions you can make, as this will allow both residents to have access to their kitchens. With electrical wiring, it is best to run wires between the two units so that they are entirely separate.
Building a Mother In Law Apartment is not always about building an entirely new unit on your property. Many families choose to convert their basements into living spaces for an aging elderly family member. Others even transform the attic, garage, or spare rooms in the house into a place where their adult children can live nearby with their own private space.
Advantages of having a Mother-in-Law apartment
1. Privacy – A mother-in-law's apartment provides privacy for both the resident and guests. This is especially important for elderly parents who may not want to live in the same home as their adult children and grandchildren.
2. Reduced Stress – Having a separate space can reduce stress for all family members by creating some separation between them. This is especially beneficial for families that are already cramped for space.
3. More Living Space – A Mother-in-Law apartment is a great option for those who need more living space or income from renting out an extra room or apartment to other tenants.
4. Affordability – Building a new unit on your property can be much more affordable than moving into an apartment and buying a house.
5. Location – Having an apartment located close to family members means that they will always be close by and can pop in for a visit at any time.
Disadvantages of having a Mother-in-Law apartment
1. The responsibility – You may feel like you are taking on even more responsibility when adding another unit to your property. It is important to know that you will have to maintain this unit and keep it maintained.
2. Extra work – Building a new space means adding an extra room for guests, another kitchen, more bathrooms, etc. You need to make sure you have the time and energy to build an entire apartment when you already have a full schedule caring for your family.
3. Less privacy – You will no longer be able to lock or close the door in your private bedroom, bathroom, and kitchen. This means that you may have less privacy since guests can enter your apartment whenever they please.
4. Renting out space – If you decide to add a separate apartment to your property, you will need to consider whether or not you want to rent it out. Renting out an extra unit means sharing your home with strangers who may be unhygienic, messy, loud, etc.
5. Expenses – Building a new space adds expenses that can quickly become overwhelming if you do not plan carefully and budget your money. This includes the actual construction and all of the appliances and décor that make a new unit feel like home.
Will adding a Mother-in-Law apartment increase the value of your home?
Yes, the value of your property is likely to increase if you install an in-law suite. This is especially true if you live in a desirable area or near amenities like shops, parks, public transportation, etc. For starters, increasing the square footage of your primary residence will result in a higher selling price when you decide to sell it. Moreover, the extra living space is particularly attractive to those who do not want to live in a crowded, small apartment. If you have created a unique space with all of the amenities that tenants would desire, you will see an even greater increase in your property's value.
Should you have a Mother-in-Law apartment?
There is no right or wrong answer regarding whether you should have a Mother-in-Law apartment. For those looking for ways to provide more living space for their family, having an extra unit can be beneficial and enjoyable. At the same time, however, you need to weigh out all of your options and determine if this is truly the best decision for your family's needs and lifestyle.
How to add a Mother-in-Law apartment
If you have decided that adding a Mother-in-Law apartment would be best for your family, the next step is determining how to add one without sacrificing style or comfort. Since this will likely be an addition to your primary residence, you must pick a design that will blend seamlessly with your primary residence and give each unit its character. When it comes to the design, you can hire an architect to help you pinpoint your needs and desires before moving forward with construction.
Also Read: Where to Buy Cheap Furniture
Conclusion
In conclusion, a mother-in-law apartment is simply an addition to your home that provides extra living space for family or friends. Whether you decide to rent out the unit or have family members live in it will depend on your needs and desires. While there can be many advantages of adding a Mother-in-Law apartment, like increased square footage, income potential, and more living space, there are also a handful of disadvantages that you need to consider carefully.
If you can afford it and have plenty of time on your hands, then building a mother-in-law addition in the backyard may be a good idea. However, if you live in a crowded or small location, these additions may be challenging to build or run into resistance from the local town.
Frequently Asked Questions
What do they call a mother-in-law suite?
A mother-in-law apartment is also known as a mother-in-law suite, guest house, or in-law suite. These spaces might be an unfinished basement apartment, a converted garage, or a detached guest home. They usually include a bedroom, bathroom, cooking area, living room, and separate access from the main residence.
Why are they called Mother-in-Law apartments?
The term mother-in-law apartment originated from the fact that mothers often used these units to live close to their working children and provide care for any grandchildren that may live in the home. Over time, people began using these spaces as guest rooms and office spaces instead of giving them to their in-laws.
How big is a mother-in-law's apartment?
The average size of a mother-in-law suite or an add-on dwelling unit is 300 to 1000 square feet. This space can be built as an addition to your existing home, or it might be a stand-alone unit.
Can you put one on the main property?
For example, a mother-in-law's apartment can go on either side of your home, with one on the front and one in the back. They are also attached to the house, connected to it, or detached.
Why would you want one?
Many families find that having a mother-in-law apartment for extended family creates more space and provides additional income. Some people also provide these spaces like home offices or guest rooms. While traditional houses often have one bathroom inside the primary residence, adding a mother-in-law apartment allows more people to have their bathrooms.
Also Read: Best Moving Companies in the USA
Enter your information
Almost done!
Enter your information to view your quote.
Your information is safe with us. By using this service, you agree to receive email communications solely regarding your relocation process