11 Best Boulder CO Neighborhoods to Live In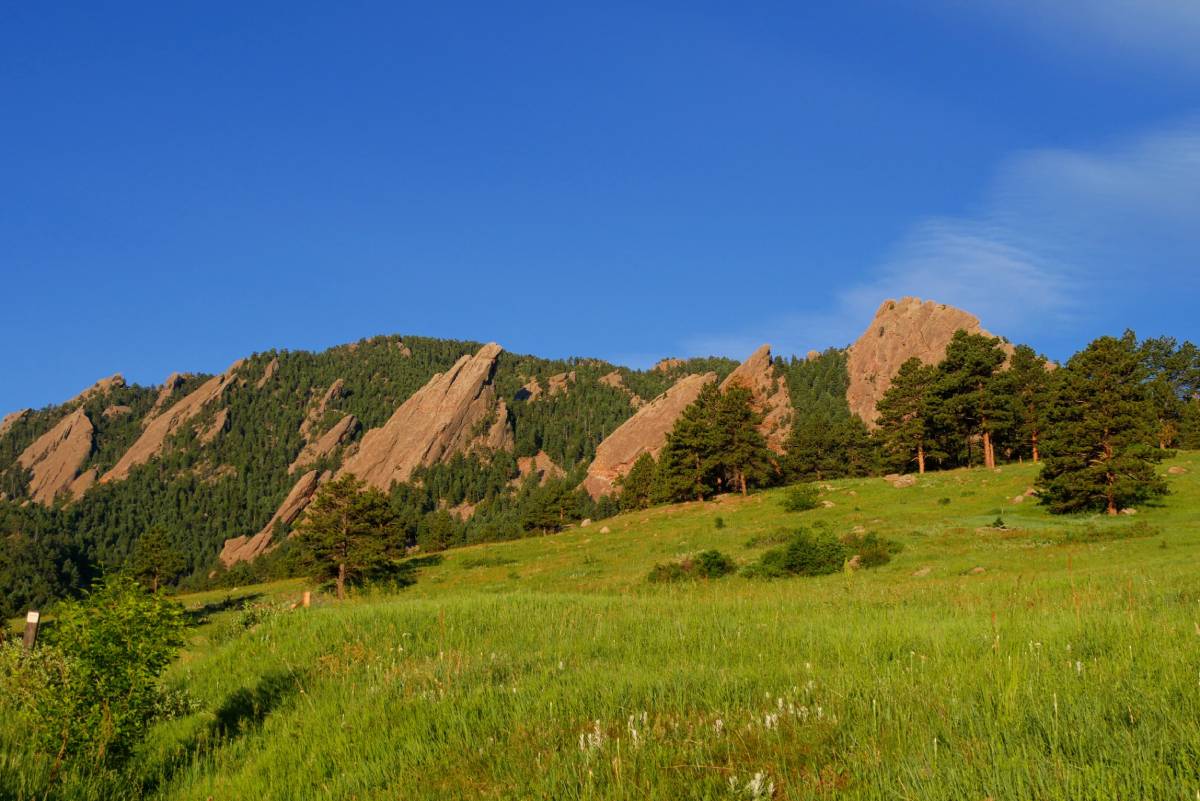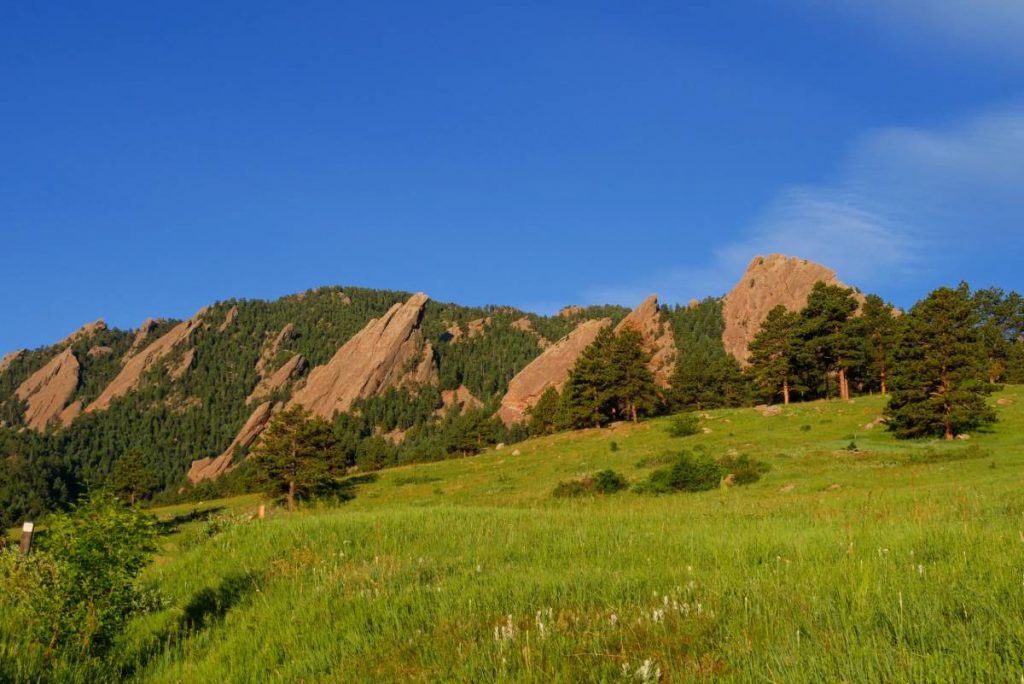 When it comes to finding the best place to live, everyone has different priorities. Some people might be looking for a neighborhood close to downtown, while others might prefer a suburb with good schools. No matter what your priorities are, Boulder has something to offer everyone. If you're looking for the best neighborhoods in Boulder, CO, to live in, you've come to the right place. Here we'll take a look at some of the most popular neighborhoods in Boulder and give you our opinion on which one is the best for you. So whether you're just starting your life in Colorado or are looking for a change, read on for some great advice!
1. Downtown Boulder 
There are various housing choices in downtown Boulder if you want to be in the rush and bustle of Boulder but don't want to deal with the city's worsening parking problems. Condos, townhomes, and single-family houses are available in downtown Boulder, although there isn't much bang for your buck.
The downtown area of Boulder is a great place to live if you're looking for a lively and walkable neighborhood with plenty of dining and shopping options. Keep in mind that there's no backyard, so if you're looking for a quiet and peaceful place to relax, this might not be the best choice for you.
The average single-family house price was $2,489,231. The average attached dwelling price downtown was $1,270,428.
2. Mapleton Hill
Mapleton Hill is an excellent option if you're looking for a more upscale neighborhood. This neighborhood is known for its beautiful Victorian homes, and it's a popular spot for wealthy professionals. You'll find plenty of great restaurants and shops here, as well as lovely parks and gardens.
This is one of the most sought-after places in the city. The secluded, shaded area is lined with century-old trees. Owners enjoy turn-of-the-century architecture, including handcrafted features, natural elements, large lawns, and big front porches.
With breathtaking views of the Front Range and a distinct charm, Mapleton Hill is not only beautiful, but it's also conveniently located in the city center. Boulder's Pearl Street has been recognized for its exceptional dining and shopping options. It may be one of the most costly areas in Boulder, but it is well worth its cost.
The average house cost at Mapleton Hill is $1,765,763.
3. North Boulder
North Boulder is an excellent choice for those who prefer a suburban setting. This neighborhood is known for its beautiful homes and its exceptional schools. You'll find plenty of shopping and dining options here, as well as plenty of parks and open spaces.
North Boulder is a thriving neighborhood on Boulder's up-and-coming list, even though it has long been a residential area since the aftermath of WWII. Even though North Boulder is located in the mountains and has quick mountain access, it is still an excellent spot for those looking for some quiet time away from downtown.
This small community is home to its own Lucky's Market. This mini-city includes coffee shops, bars, bike stores, and a park. If you're going for supper or cocktails in NoBo, expect lots of parking and little to no wait times.
The average home price in North Boulder is $849,000.
4. South Boulder
If you're looking for a more rural setting, South Boulder is a perfect choice. You'll find plenty of great restaurants and shops here, as well as some beautiful parks. This neighborhood is home to many farms and ranches, and it's a great place to raise kids.
The southwest neighborhood of South Boulder, usually known as SoBo, is between Table Mesa and Broadway. The foothills surround these homes, which are located near the slope. South Boulder is a great place to live if you want to be near the mountains and not live in the city.
The typical listing property price in South Boulder was $899,500.
5. East Boulder
East Boulder is an excellent choice for those who want to be close to the city. This neighborhood is home to many high-tech businesses, and it's home to the University of Colorado's Anschutz Medical Campus. You'll find plenty of great restaurants and shops here, as well as some beautiful parks.
Living in East Boulder has its advantages. It's a great location with breathtaking views, more land for the same price, and more value for your money.
Living 10-20 minutes from downtown is "rural" living to many people. Many people raise horses, chickens, goats, and other animals in their backyards.
The average house cost in East Boulder is $445,000.
6. Table Mesa
Named for the flat mesa of land on which it is built, Table Mesa has all the characteristics of a modern-day American dream neighborhood: low crime, excellent schools, plenty of open space, and an easy commute to Denver. Young families, retirees, and everyone in between have found their home in this Boulder gem.
The Table Mesa neighborhood is in the southern section of Boulder. The majority of the area is encircled by hiking paths, making it ideal for outdoor enthusiasts. Views of the Flatirons provide this hood a genuinely Boulder feel while also providing residents with quick access to Denver's main highway if they need to travel. Table Mesa is a combination of old and new Boulder, with the main street featuring some of the city's better dining and drinking establishments combined with older homes and new subdivisions. The neighborhood is also adjacent to Chautauqua Park, which provides open space, a playground, tennis courts, and walking trails.
Single-family homes with three or four bedrooms are the norm, dating from the mid-1960s.
The average cost of a single-story home in Table Mesa is $440,000.
7. Chautauqua & East Chautauqua
Nestled up against Boulder's famous Flatirons, both of these adjacent neighborhoods are known for their natural beauty. Small and charming, these locales don't take up much space in the entire urban landscape of Boulder, but they certainly pack a punch.
Chautauqua and East Chautauqua are divided by winding roads to nowhere, which are bordered by magnificent Victorian homes. Residents have quickly whisked away from the cityscape at the beginning of many backyards, with trailheads immediately accessible from many houses. But be careful; you will undoubtedly pay to keep this slice of paradise as Boulder's most expensive neighborhood.
Some people reside in condominiums or townhouses. The roads are winding, and some of them terminate in dead ends, but that's OK because those dead ends lead to peaceful paths.
Houses in this neighborhood range from $1 million to $4 million.
8. Gunbarrel
Boulder's Northwest fringe, known as Gunbarrel, is a popular place to live because people are drawn to it by the prospect of cheaper housing while still maintaining a Boulder address and great beer. Many craft breweries can be found in Gunbarreland, including Avery Brewing Company, making it an attractive option for golfers who want to live near the foothills, cyclists who appreciate the bike-friendly roads, and foodies who want to explore all that the city has to offer.
Gunbarrel is a large commercial district that the City of Boulder has gradually annexed. The area is named for a dry creek bed that once ran through it.
The town of Gunbarrel is home to several large enterprises, including Celestial Seasonings and IBM. Gunbarrel has no single main center, which makes it unsuitable for some people, but the bike path network makes it simple to travel straight into Boulder city center. In the 1960s, Gunbarrel was annexed by Boulder, and most of the commercial development took place in the 1970s. Many people think of Gunbarrel as Boulder's "other side."
The average cost of a home in Gunbarrel is $244,741
9. Wonderland Hills Amenities
Wonder Hills Amenities was built in the 1970s as a high-end development. People liked it because they could live in the mountains without driving very far. The neighborhood is still popular today because it is close to Boulder, and there are wide bike lanes throughout the area so people can get around without using their cars.
Residents live close to both Pearl Street and the University of Colorado Boulder. They can walk to these places and enjoy the events there. But they don't have to worry about too many people coming because the tourists usually go to other places.
Wonderland Hills contains homes of all types, from condos to single-family detached dwellings. All the homes come with large lots that allow plenty of private backyard space. Wonderland Hills is a great place to live because it has an extensive trail system, and it's close to the Gunbarrel shopping center.
The prices for these homes range from $400,000s to $1 million+.
10. Lafayette
A peaceful, small community is slowly becoming a "suburb" of Boulder, which is only a 24-minute drive away. In Lafayette, there are several ancient homes with new construction/developments emerging. It has a rural feeling, but with the amenities of being close to Boulder.
Lafayette is a fantastic place to raise one's family because of the excellent public schools and the many community events that take place throughout the year. The town also has a library, a senior center, and several parks. There are plenty of places to shop and eat, and the people here are friendly and welcoming.
Many new developments are sprouting up all over. People are choosing to move here because it is peaceful and provides an easy commute to Boulder while also offering a sense of community not found in the city.
The average house cost in Lafayette in 2021 was $813,000
11. Whittier
Whittier is only a few minutes' drive from downtown Boulder, and it's one of the city's most walkable neighborhoods. The proximity to some of Boulder's most popular activities has led to price increases in this area, but it is still a more affordable option than some of the other neighborhoods close to downtown. Those who want to enjoy the benefits of living downtown without dealing with the noise and activity may appreciate Whittier as a great alternative.
Whittier is a great place for people who want to be close to downtown but don't want all the hustle and bustle that comes with it. The neighborhood offers a mix of old and new, and the residents here are friendly and welcoming.
The houses in Whittier, which were built in the 1950s and 1960s, are a mix of ranch-style homes and two-story dwellings. Many of Whittier's residences are impressively artistic. The norm is curved windows, slanted roofs, and stone facades. Some properties have vibrant colors, while others feature playful sculptures as part of the entranceway.
Most homes cost more than $1 million.
Also Read: Moving to Colorado
 Conclusion
Boulder is a great city with many neighborhoods to choose from. Each neighborhood has its own unique qualities, and it can be hard to decide which one is the best fit for you. We've provided information about some of Boulder's most popular neighborhoods so that you can make an informed decision about where to live. We hope this article helps you find the perfect place to call home!
Frequently Asked Questions
What are the nicest neighborhoods in Boulder, Colorado?
The nicest neighborhood in Boulder, Colorado is Downtown Boulder, Mapleton Hill Area, Whittier, Flatirons, Table Mesa, Martin Acres, Foothills, The Newlands.
 Where should I live in Boulder, Colorado?
There are many great neighborhoods in Boulder. Some of the best ones are Downtown Boulder because there is always something to do there, and Wonderland Hills and Chautauqua because they are both quiet and peaceful. Another great neighborhood is Gunbarrel because it is away from city life.
 What is the best neighborhood in Boulder for young professionals?
The best neighborhoods for young professionals are Downtown Boulder, The Hill Area, and North Boulder. All of these neighborhoods have a lot to offer in terms of nightlife, restaurants, and culture. They are also close to the University of Colorado Boulder campus.
What is the best neighborhood in Boulder for families?
The best neighborhoods for families are Lafayette, Table Mesa, and Martin Acres. They all have great schools, parks, and community events. These neighborhoods are also close to the city of Boulder, so it is easy to get to amenities such as shopping and restaurants.
See Also: Top Rated Moving Companies in the USA
Enter your information
Almost done!
Enter your information to view your quote.
Your information is safe with us. By using this service, you agree to receive email communications solely regarding your relocation process