Moving To Ohio – Relocation Guide for 2022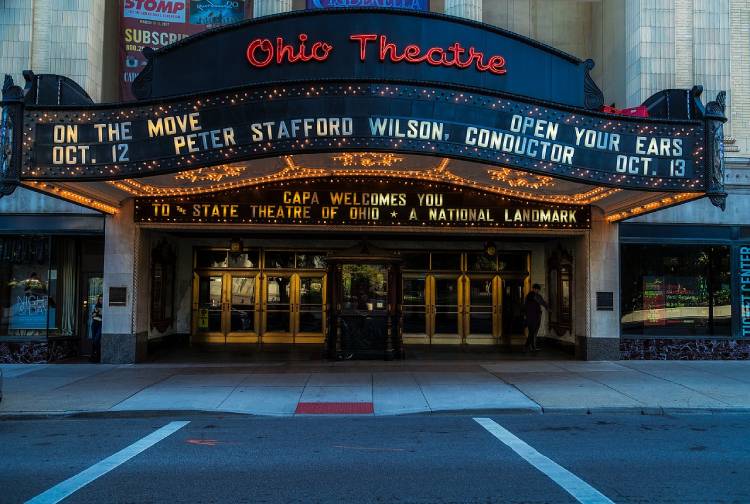 'With God, all things are possible' ~ any Ohioans have centred their values primarily on this motto. And this small phrase has indeed shaped the personalities of the people living there; they're always helpful and optimistic. Known as the birthplace of aviation, Ohio runs with a vibrant economy and job growth. Want to know more about this state? Read on to learn more about what qualities Ohio possesses to help you determine if moving to Ohio is for you.
Living In Ohio: What To Know Before Moving To Ohio
Just like any other state, Ohio has its strong and weak points. No state is completely perfect. We have curated some of the good and not-so-good elements of this state.
Pros and Cons of Living in Ohio
Good Healthcare: The hospital infrastructure and facilities are better in Ohio than in other states; therefore, healthcare is a bit more expensive. According to USNews, Ohio scores a solid 19 where public healthcare accessibility is concerned. That means the healthcare system in Ohio is 10 times better than 13 other states including Nevada, Tennessee, and Mississippi.
Affordable Housing: Despite inflation, housing is still affordable in Ohio. Good news for those seeking to buy a new house!
A Booming Job Market: You can be sure of securing well-paying jobs in Ohio. The economy is good and the job market is flourishing. You'll get anything from the IT field to the tourism sector. There's always something for someone.
A Thriving Beer Scene: Did you know Ohio is America's 5th beer-producing state? The state has around 366 breweries and beer production has contributed to increasing the economy.
Friendly People: Ohioans are always ready to lend a helping hand in any situation. This amicable atmosphere makes people want to move to Ohio. You're quite likely to see a fellow Ohioan helping someone with their groceries or with their car.
The Weather: The weather in Ohio can be extreme at times. Summers are dry and humid accompanied by heavy showers and thunderstorms. Winters are also pretty cold; expect to see heavy snowfall and blizzards.
Public Transport: When it comes to getting around Ohio, public transportation is somewhat lacking. It's not as efficient as other states in America. The frequency of buses commuting to each part of the state is lacking, and the trains don't exactly cater to intercity travel. Consider this point before moving to Ohio.
Sports Fans: We did mention that Ohioans are friendly, but a small section of them can get a bit too passionate about their favorite sports teams; sometimes downright obnoxious. If you support a different team than the majority, then you better be ready for some insults. Princeton Review has named Ohio as one of the nation's most obnoxious fan bases.
Carbonated Drinks Have A Different Name: Soda is referred to as "pop" over here. A quirky disadvantage, we must say.
Tax Rates
Where taxes are concerned, the state income tax rate of Ohio is amongst the lowest in the country. Ohio's base sales tax rate just goes up to 4.7%. However, there's an additional local income tax rate that can go up to 3%.
The base sales tax rate starts at 6% and can go no higher than 8%. Items such as newspapers, prescription drugs, and utilities are not taxed. Ohio is ranked as the 21st state having high sales tax rates in the nation.
Although housing is cheap in Ohio, the effective property tax rate is on the higher side. The average effective property tax rate stands at 1.48%, which makes it the 13th highest in the country. You would spend around $3,626 per annum on property taxes.
Housing Rates
There's something to cheer about when it comes to real estate in Ohio. The median home value in this state is $179,700 that is 38% lower than the national average. Ohio can finally fulfill your dream of buying a house.
If you prefer renting a house in Ohio instead, you'll be pleased to know that the average rent per month is 1.8% lower than the national average as well. The figures are $1,103 per month in Ohio compared to the national average of $1,124. Rent rates differ according to the apartment size:
| | |
| --- | --- |
| Size | Average Rent Per Month |
| 1-bedroom | $700 |
| 2-bedroom | $880 |
| 3-bedroom | $1,140 |
| 4-bedroom | $1,300 |
Cost Of Living
You're surely going to save a lot of money living in Ohio. On the cost of living index, Ohio scores 82.6, which means that the cost of living in this state is less than the national average of 100. Not only do low real estate prices contribute to Ohio's low cost of living, but also, costs of groceries, healthcare, and transportation.
Also, utilities are 7% less than the national average in Ohio. You would spend around $369 per month compared to the national average of $400. For sure, you're going to save a lot in Ohio.
Weather and Natural Disasters
You need to be a bit more careful about the weather in Ohio; the summers and winters are unpredictable. During the peak summer season in Ohio, expect to see average day temperatures ranging between 82°F to 90°F. The average low temperatures in this state are comfortable between 61°F to 68°F. Here comes the unpredictable part; you never know when a perfectly normal summer day will turn into a stormy one. Thunderstorms accompanied by huge amounts of rain are frequent during this time, so keep an eye on the skies as well.
Winters in Ohio are frigid and this is possibly the worst time to be visiting the place. Temperatures during the peak winter season range from 17°F to 44°F and can even dip below freezing in some locations. Snowstorms are frequent as well during this period, so be on the watch for them.
Economy
Ohio's economy runs on several industries. The booming ones include aerospace and defense, bioscience, healthcare, and automobile manufacturing. These industries have generated billions of dollars to the state GDP and have provided various job opportunities within the state. Around 27 Fortune 500 companies have set bases in Ohio, the most prominent among them being Goodyear Tire and Rubber, Cardinal Health, Marathon Petroleum, and Progressive Insurance. Therefore, you can easily find a job in Ohio.
Speaking of salaries in Ohio, we'd want you to know that the average annual individual salary ($30,171) is slightly lower than the national average ($31,133). However, the low cost of living here makes up for it.
Also, Ohio's unemployment rate is much less than the national average; 4.9% compared to the national average of 6%.
Traffic And Transportation
Transportation in Ohio is lacking in some areas. Public transport is efficient only in some major cities like Cleveland and Cincinnati. Other than that, you'll need a car to reach remote parts of the state.
Where trains are concerned, Amtrak has 3 routes via Ohio, serving cities like Toledo, Cleveland, and Cincinnati. Columbus, Akron, and Dayton don't have any rail service. Do you know that Columbus is the second-largest city in the US without any rail service?
If you decide to get around Ohio by bus, Greyhound has many services covering nearly all the cities; 25 cities to be precise.
Schools and Universities
According to WorldPopulationReview, 90% of Ohioans are literate. All thanks to the quality education provided by the schools, colleges, and universities of the state. The courses are diverse, and the institutes are marvelous. With such a choice, you're bound to find a degree of your liking in Ohio. We've curated some of Ohio's best schools, colleges, and universities for you:
Pugliese Elementary West, Steubenville City School District
South Range Elementary School, South Range Local School District
Western Elementary School, Lexington Local School District
Hilltop Elementary School, Beachwood City School District
Brecksville-Broadview Heights High School, Brecksville-Broadview Heights City School District
Oakwood High School, Oakwood City School District
Chagrin Falls High School, Chagrin Falls Exempted Village School District
Solon High School, Solon City School District
Akron Early College High School, Akron City School District
Case Western Reserve University, Cleveland
Kenyon College, Gambier
The Ohio State University, Columbus
Oberlin College, Oberlin
The College of Wooster, Wooster
University of Dayton, Dayton
How To Become An Ohio Resident
You need to live in Ohio for approximately 212 days to establish residency. After proving residency, you can then proceed to apply for a driver's license. Upon reaching Ohio, it's better to register your vehicle as soon as possible because out-of-state vehicles have to be registered within 30 days in the state. It can be a bit stressful, but it is just a one-time process.
Ohio DMV
If you're applying for a brand new license in Ohio, of course, you'll have to pass the driving test, written exam, etc. But if you're transferring your out-of-state license to Ohio, the process is really simple.
Make a trip to the Bureau of Motor Vehicles (BMV) with the following items:
Proof of citizenship (passport or birth certificate will do)
Proof of residence in Ohio (utility bills are enough)
Social Security Number
After your documents are verified by the BMV, they will then take your photo. You then have to pay the fee and then they will issue a temporary license which you can use till you get your permanent one.
However, you may need to bring a few more extra documents when changing state licenses. Therefore, it's better to call and confirm with the BMV about the documents you require.
Vehicle Registration
You'll need to register your vehicle to be a resident of Ohio. When you go to transfer your out-of-state license, fill the form and register your vehicle.
To register your vehicle, you'll need just all the documents above. In some cases, you may have to provide a leasing permit number or a transfer request form.
See Also: Best Moving Companies In Ohio
Places To Visit
So now you're well-settled; maybe just bought a house and now you're looking for something fun to do in this state. You won't be disappointed because Ohio's rich cultural and art scene is showcased in its art and museum galleries. Not only that, but its state parks are also beautiful. Here are some of the few places to visit while you're in Ohio:
1. Cleveland Museum Of Art
If you're an art enthusiast and want to learn more about Ohio's art scene, the Cleveland Museum of Art is the best place to visit. Established in 1916, this museum has a diverse set of exhibits on display. A great place for those who are fond of American or Asian art.
2. Rock and Roll Hall of Fame
Who doesn't like Rock n Roll? Again based in Cleveland, this is one of Ohio's biggest attractions. Each year, music artists are inducted into the Rock and Roll Hall of Fame. This event is held to honor musicians for their dedication and service to the music community. If you're a music freak, this place is a must-visit.
3. Hocking Hills State Park
For those who love the outdoors, the Hocking Hills State Park, which is located an hour outside Columbus, is a great place for hiking and camping. With its beautiful trails, you'll certainly admire the aesthetics of this place.
Best Places To Live in Ohio
Cincinnati
Looking for a place to work hard and party harder? Then check out Cincinnati. The nightlife is loaded with fun activities, and its German heritage has impacted the brewing game altogether. Apart from that, the parks are serene and the sidewalks are lined with local restaurants. There is plenty of opportunities for you to unwind and have a good time.
Population: 304,548
Median Home Value: $200,000
Monthly Median Rent: $1,100
Annual Median Household Income: $34,002
Columbus
If you're searching for a city with quality educational institutes, think about Columbus. The Ohio State University, one of the country's prestigious colleges, is based in this city. You'll always get to meet different people on the streets of Columbus; such is the diversity and culture in this state. Supermarkets or stores are just a stone's throw from your residence; you don't require a car to buy groceries. Yay!
Population: 903,852
Median Home Value: $205,800
Monthly Median Rent: $1,064
Annual Median Household Income: $44,774
See Also: Best Moving Companies In Columbus, OH
Cleveland
Cleveland should be on your list because the amount of cultural heritage it possesses is just astounding. Home to the Rock and Roll Hall of Fame, you can be sure of the high entertainment value this city has. You might expect the cost of living to be high, but it is the exact opposite. Living is affordable and you won't have to spend all your life savings just to survive in this place.
Population: 378,589
Median Home Value: $68,900
Monthly Median Rent: $1,172
Annual Median Household Income: $26,179
See Also: Largest Cities in Ohio
Ohio ticks all the boxes of what a good state should consist of: a strong economy, low cost of living, and cheap housing. The weather can be unforgiving at times, but overall, Ohio is a wonderful place to live in. Factor all the points we mentioned above, and you can now decide if moving to Ohio works for you!
FAQs
Is Ohio A Good State To Move To?
Ohio is indeed a great place to move to, as it has a strong economy and many corporate offices. Further, the state ranks high in education as well as health and infrastructure.
What Should I Know Before Moving To Ohio?
There are many job opportunities in Ohio because it has a strong economy. Despite Ohio's brutal winters, you'll love its people and get to experience its excellent beer and food scene.
Is Ohio Expensive To Live In?
Ohio's cost of living is less than the national average. You can be sure that Ohio will perfectly fit your budget.
Also See: Moving to Ohio – Best Moving Companies
Enter your information
Almost done!
Enter your information to view your quote.
Your information is safe with us. By using this service, you agree to receive email communications solely regarding your relocation process